ITS Members Only Limited Edition Offering from Battle Mug!
ITS Members Only Limited Edition Offering from Battle Mug!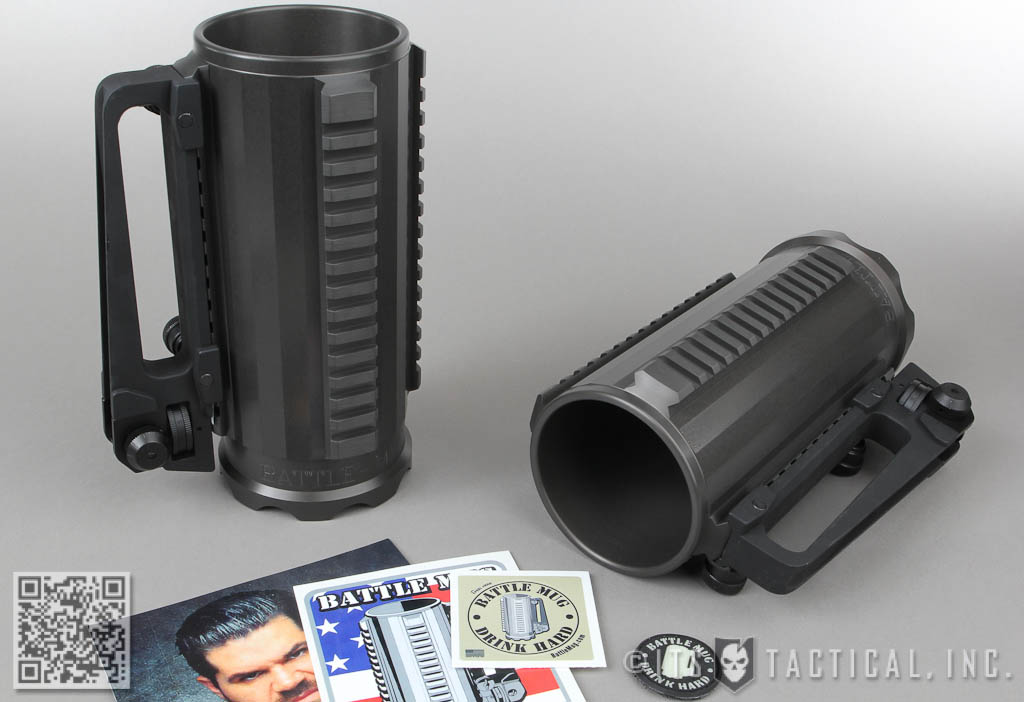 **Please Note: This Members Only Battle Mug offer was available in 2013 and is no longer valid.**
Today we want to announce a new ITS Members only benefit and also welcome Battle Mug to the ITS Tactical Vendor Discount Program.
As a way to give back towards those that support us directly with a Life Member, Plank Owner or Crew Leader membership, we like to partner with some of our favorite companies to bring you even more value to your supporting membership.
What Is a Battle Mug?
The Battle Mug is the most awesome 24 oz. drinking vessel you can find. Second only to the Holy Grail. It features Mil-Spec Type III anodizing for durability and a crenelated base for creative use as an improvised weapon.
The process of building a Battle Mug starts at a state of the art CNC facility in Alabama in the form of a 13.5 pound solid block of 6061 T6 billet aluminum. This same facility produces specialized parts of the U.S. Department of Defense, major weapons manufacturers, NASA and many other companies.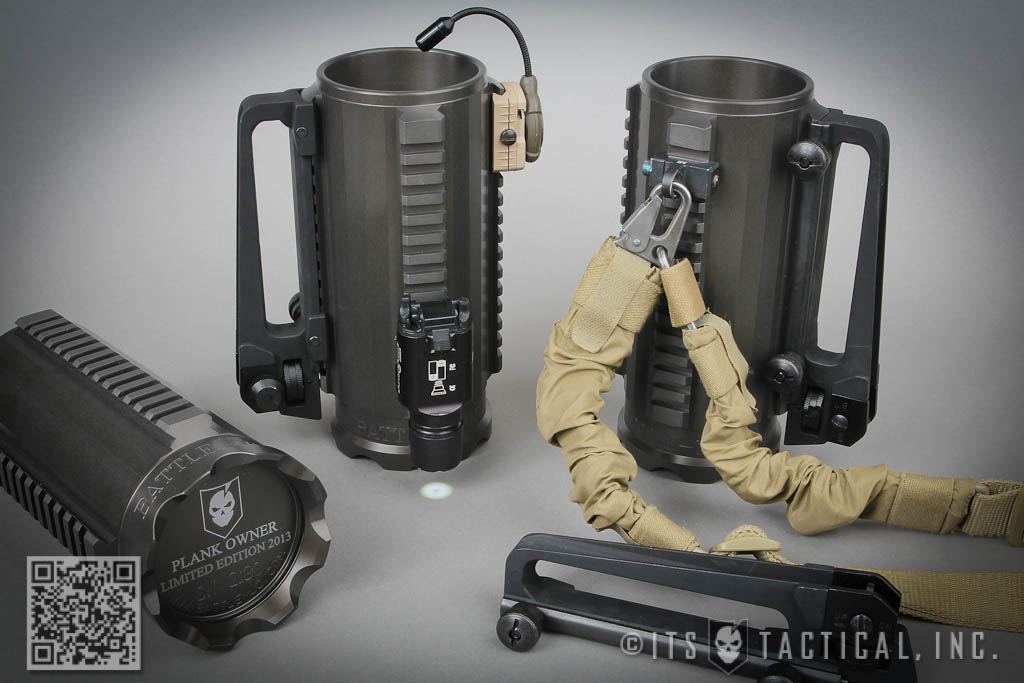 "Built to military specifications, Battle Mug features a M1913 rail interface system which allows the operator to mount a standard issue M4 carry handle, tactical light, laser device, holographic sight (we call them beer goggles) or even a bayonet for close quarters, high risk operations."
Members Only Deal
With this special ITS Members only offer for our Plank Owners, Crew Leaders and Life Members, you can purchase a serialized limited-edition Battle Mug laser engraved with the ITS Logo, your membership level (Plank Owner, Crew Leader or Life Member) and "Limited Edition 2013".
There's no doubt about it, you won't find a more manly mug or cup out there. Thanks to the pure awesomeness of the Battle Mug, they're not dishwasher safe and would probably destroy your dishwasher in the process.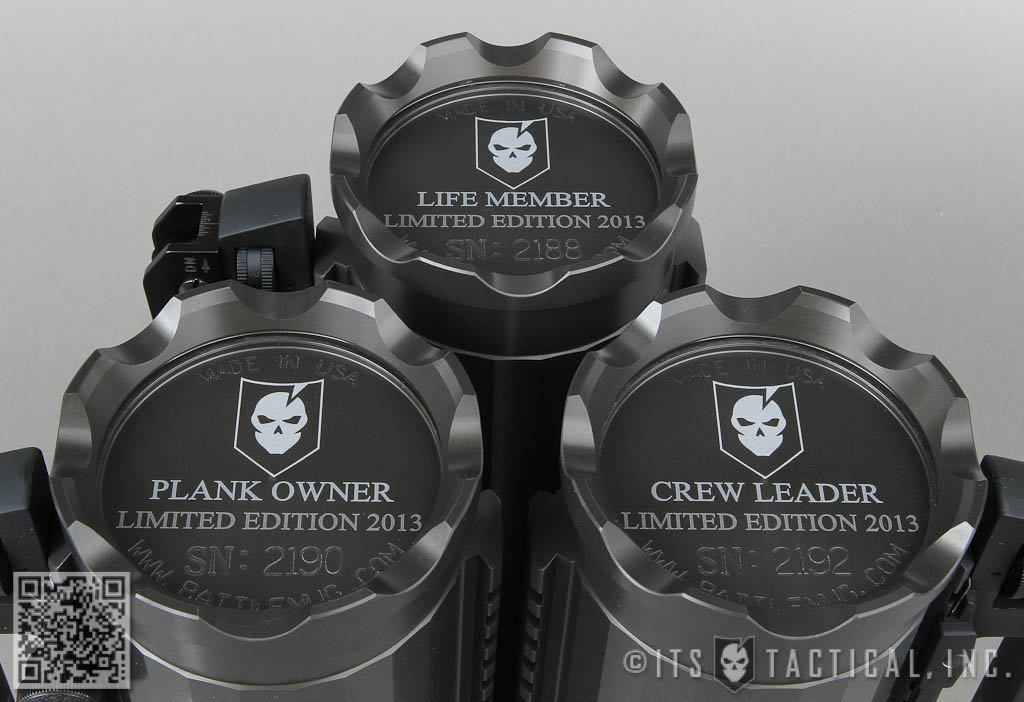 As a bonus with each ITS exclusive Battle Mug, you'll also receive the following:
Free Carry Handle ($34.00 Value)
Free Custom Engraving ($130.00 Value)
Free Battle Mug Swag ($10.00 Value)
Free Shipping (CONUS Only)
You'll need the secret code available in the announcements section on your membership dashboard to enable you to purchase this offer at the huge discounted price of $199.99 (Retail value $375). Details on where Battle Mug can't ship to are featured on the offering at shop.battlemug.com – The majority of overseas locations aren't available to ship to.
Click here if the video above doesn't load.
Note: The price when you add the Battle Mug to your cart will display as $999.99 but once you input the discount code, the correct amount will be shown.
Want in on this deal?
To become a Member or to check out the full list of participating vendors in our Discount Buyers Club, click here.
Here are some of the other awesome benefits you'll receive when you enlist as a Crew Leader:
Access to the Tactical Discount Buyers Club!
Members only Forum with Crew Leader distinction (Forum requires separate registration)
Free ITS Crew Leader Rocker Patch and ITS Logo Patch to proudly display your Crew Leader affiliation (color of patches based on availability)
Free copies of all eBooks we release on ITS Tactical
15% off all ITS Tactical Merchandise (Code available on Dashboard once membership is processed)
Downloadable mobile ready versions of our YouTube videos
Subscription to the ITS Tactical Newsletter
Exclusive Members only giveaways and contests
Exclusive Members only videos
ITS Members: Make sure you are logged in and then head here for more information.