We had an overwhelming response to our first batch of ITS Tactical Patches, and have received many photos from our readers showing off their patches.
We've created a Flickr gallery viewable below of all the reader photos we've received, and man do we love seeing where our patches call home!
The crowning achievement thus far has been having our patch featured on Emdom for the new Emdom-MM Contractor BDU Shirt. One of our readers was the model for the photos and a hardcore ITS fan!
We've received permission from Emdom to display the photos below for your viewing enjoyment.
ITS would love to get your photo included, just send it to us via our contact form and we'll add it to this Flickr gallery for everyone to see!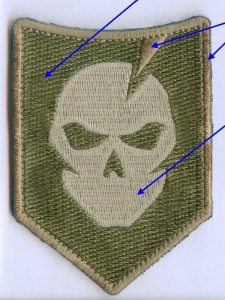 We have our next batch of patches on order from Mil-Spec Monkey, and it shouldn't be long before we get them in.
Here's a sneaky peek proof of the Multicam patch sew-out, we're sure you're just as anxious as we are!
Thank you to everyone for supporting ITS Tactical!
[flickrset id="72157622066022392″ thumbnail="square" overlay="true" size="medium"]