The ITS Tactical iPhone App is Live!!
The ITS Tactical iPhone App is Live!!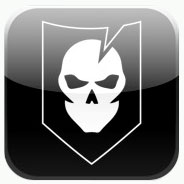 We're extremely excited to announce the official ITS Tactical iPhone App!
We've partnered with MotherApp to bring you a great way to keep up with ITS Tactical on your iPhone.
You'll be able to view our latest posts and Twitter tweets right from your iPhone, add posts to a favorites list, and share what you like via Twitter and Facebook!
A big benefit is the ability to read our posts offline, and the saved posts in your favorites list will also be available offline.
MotherApp has let us know that the ITS Tactical app will be  available on Android, Blackberry, Windows Mobile and Symbian in early 2010.
We're anxious to hear your thoughts and what you think of the app, here's the download link hooked right into iTunes.
[flickrset id="72157623024133136″ thumbnail="square" overlay="true" size="medium"]