Key Up with the New ITS 10-4 Radio Pouch™
Key Up with the New ITS 10-4 Radio Pouch™
Our ITS 10-4 Radio Pouch™ is lightweight and skeletonized, offering rapid acquisition, the ultimate in retention and multiple mounting methods for Baofeng UV-5R style radios (transceivers) with extended batteries. The 10-4 Radio Pouch™ doesn't impede any functional operation of your Baofeng radio, leaving buttons and ports available for use. (May fit other radios, see product description for details.)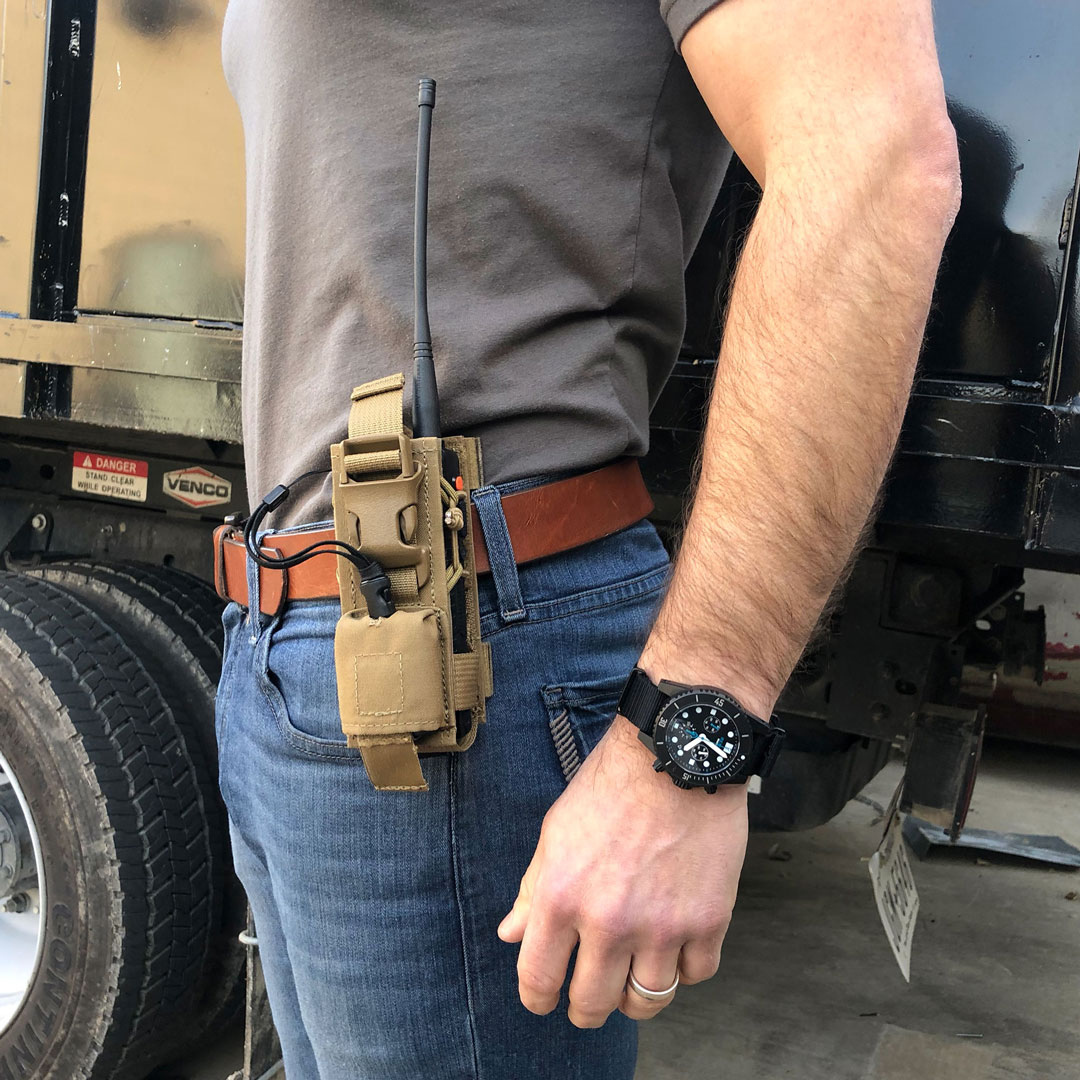 Our patent-pending 4-Way Mounting System™ allows you to mount the 10-4 Radio Pouch™ vertically on a duty belt, vertically to MOLLE (PALS webbing), horizontally on a belt or even vertically on a backpack or chest rig strap. The mounting possibilities for this pouch are truly unlimited.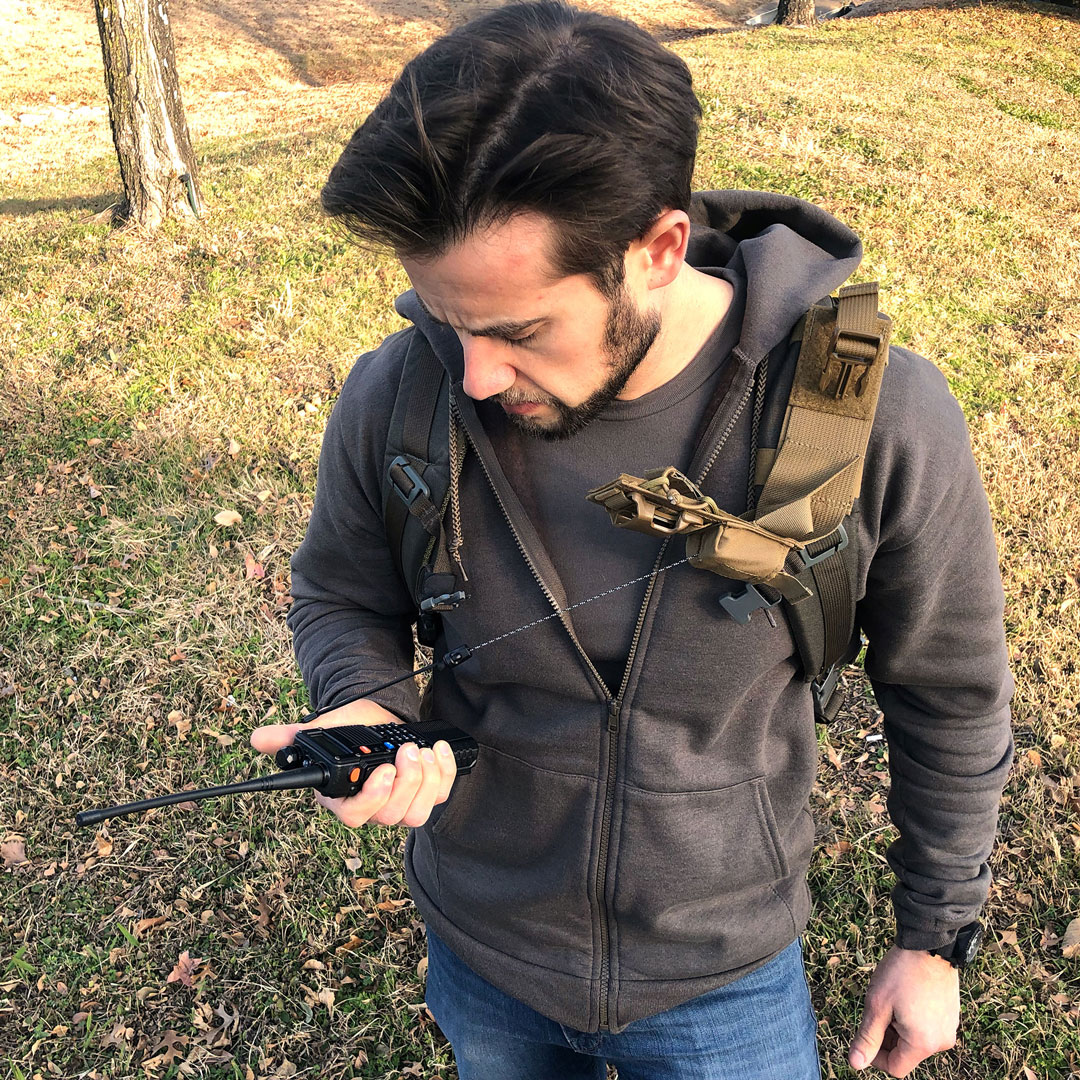 This revolutionary pouch features four built-in levels of retention, first using the interior opening webbing base to align the radio into place. Next, the adjustable shock cord locks in the radio, while still allowing easy insertion and removal. Additionally, the integrated hook strip facilitates faster operational access and stowage, providing temporary on-the-go retention. Lastly, the durable slide release buckle provides the final retention strap for ultimate security.
Visit the ITS Store to get your 10-4 Radio Pouch™ today!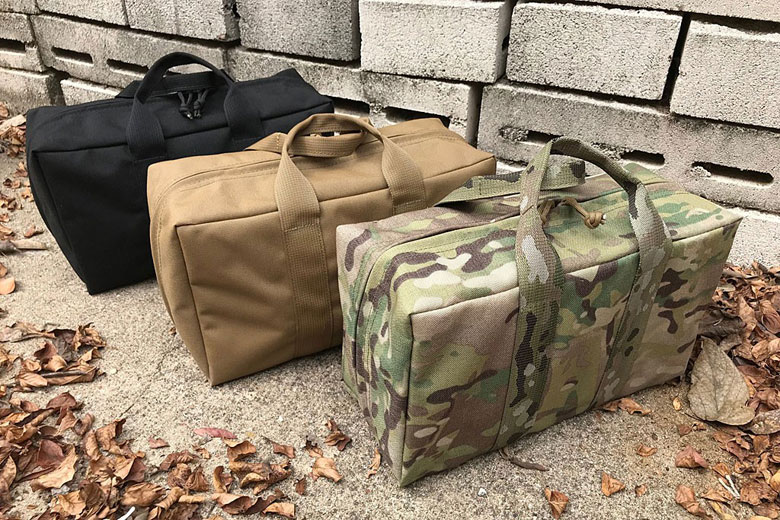 Back in stock, the ITS Gizmo Bags are made in the USA bombproof bags that carry nearly anything you can throw in them. Using 1000D Coated CORDURA® Nylon, we've created the ultimate utility bags for the range, car or home.
The ITS Gizmo Bags measure 13" long x 5" wide x 7" tall and the non-structured design allows them to store a large amount of gear in a small amount of space.