New ITS Embossed Shelterwood Edition Field Notes and Carry The Load Morale Patches Now Available
New ITS Embossed Shelterwood Edition Field Notes and Carry The Load Morale Patches Now Available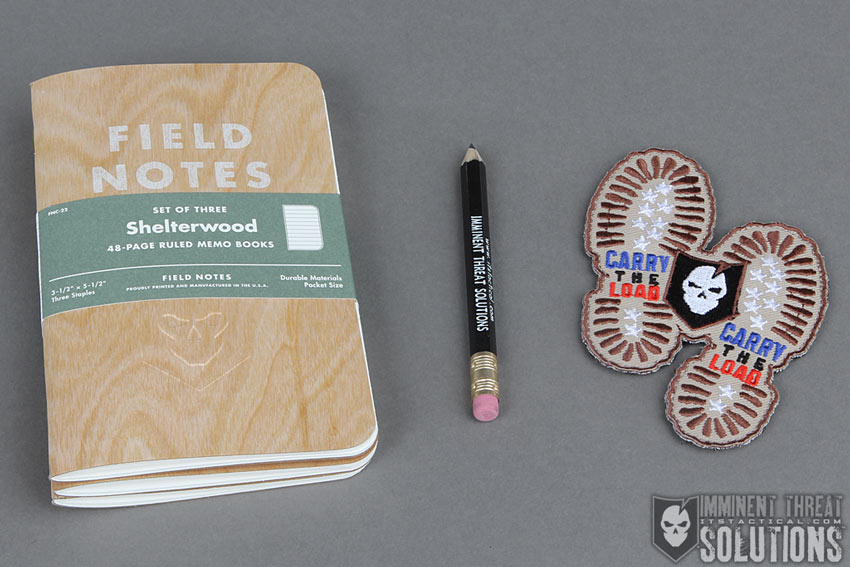 Today we're excited to announce two new products to the ITS Shop. From the same great company as our original ITS Stamped Field Notes Memo Books, we bring you the special limited-edition Shelterwood Field Notes. We've also brought back the ITS Carry The Load Morale Patch design back for purchase, with a portion of the proceeds going toward the ITS Tactical Joint Task Force Carry The Load team.
ITS Embossed Field Notes – Shelterwood Edition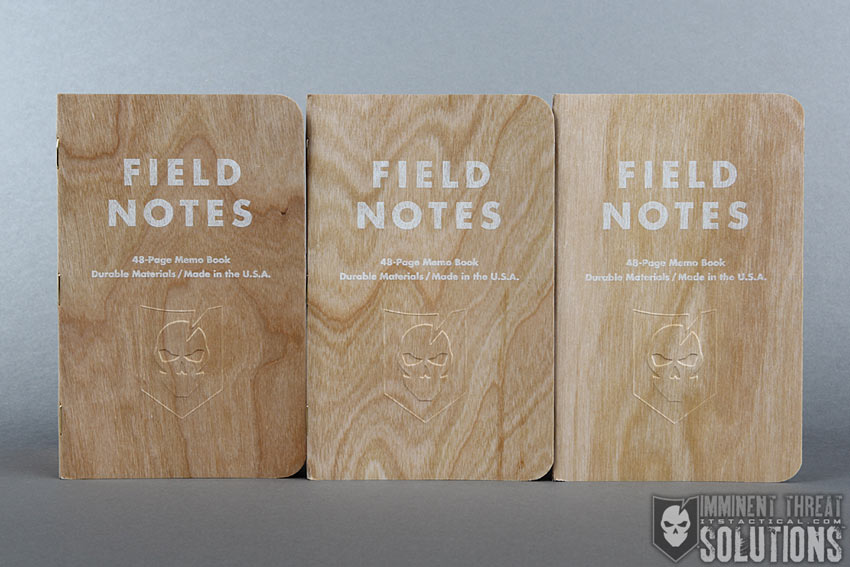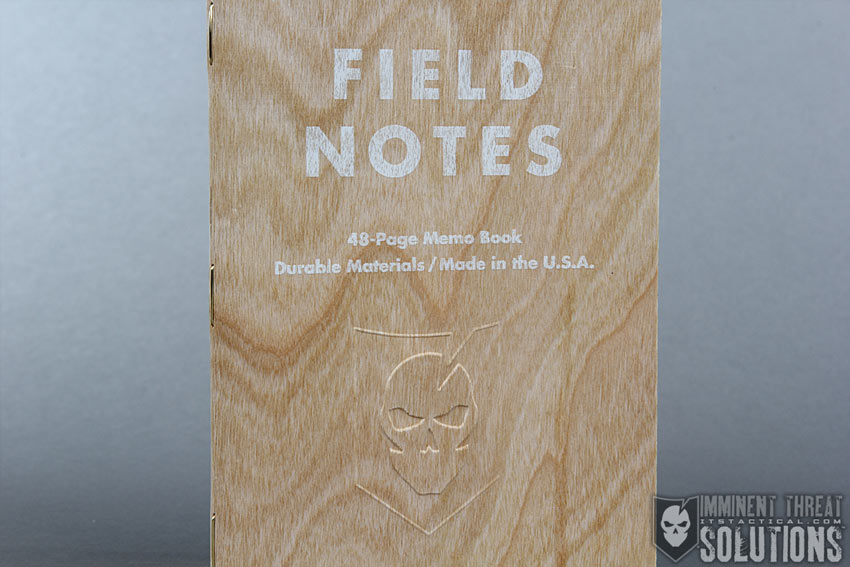 The ITS Embossed Shelterwood Field Notes are a set of three 3 1/2″ x 5 1/2″ memo books that each have the ITS logo shield embossed on the American Cherry wood cover with a thin layer of kraft paper underneath for increased durability. The interior features 48 pages of heavy stock paper with "Maidenhair Green" ruling and the entire notebook is bound together using three gold staples.
Each and every Shelterwood Edition Field Notes are unique due to the distinctly different textures found in nature. The wood used in these memo books were selected from Northern Illinois and Southern Wisconsin.
We've also included an ITS golf pencil with each three-pack so you'll always have something to jot your notes down with.
Click here to order your 3-Pack of the Limited Edition ITS Embossed Shelterwood Field Notes
ITS Carry The Load Morale Patch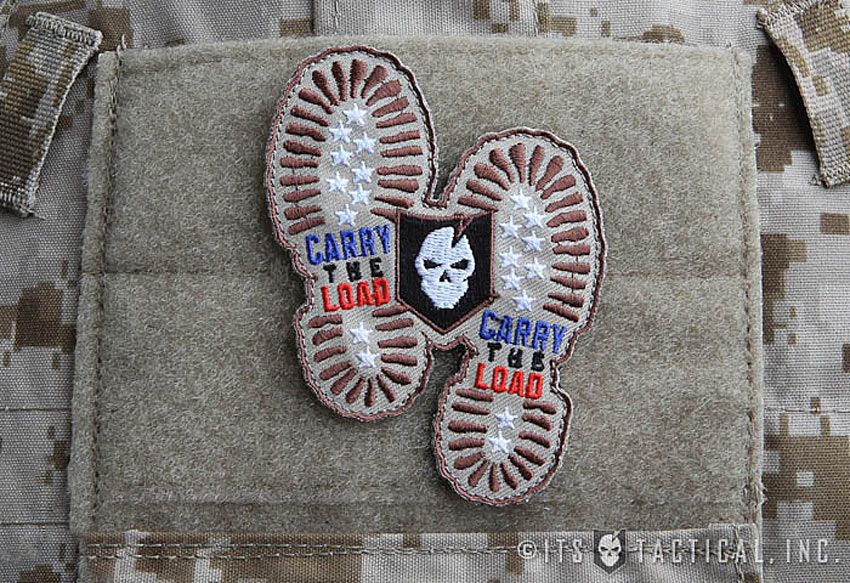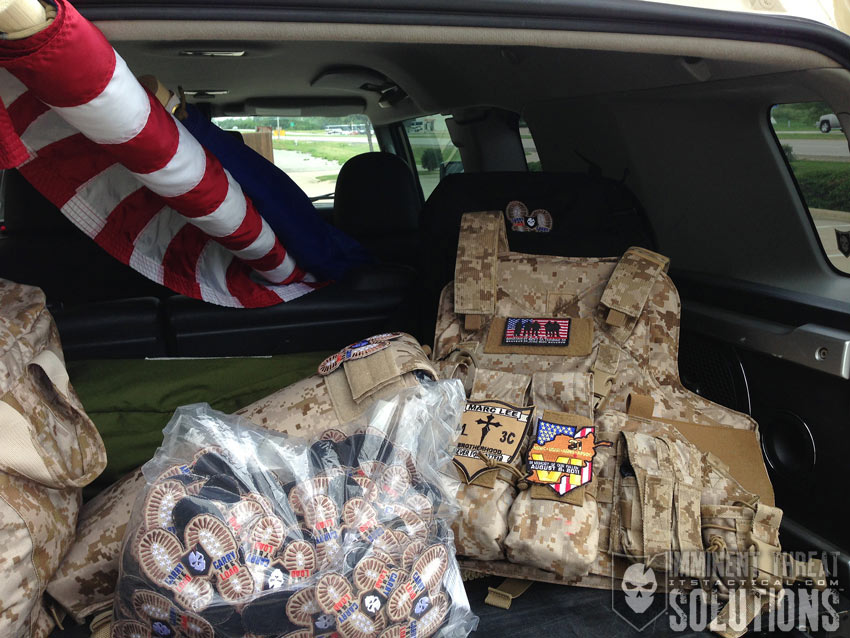 These morale patches were originally designed and handed out during last years Carry The Load event and due to demand, we wanted to make them available this year for purchase as a way to support the ITS Tactical Joint Task Force team.
Carry The Load extends remembrance of our fallen from America's Military, Law Enforcement, Firefighters and Rescue Personnel. The purpose is to not only remember but honor and celebrate our nation's heroes as we cover as much distance as possible in the 20 hours and 14 minutes of this years event.
A portion of the proceeds from each ITS Carry The Load Morale Patch sold will be donated to Carry The Load on behalf of the ITS Tactical Joint Task Force. If you're in the Dallas/Fort Worth area, consider joining the team and walking with us as a memorial to our fallen.