New Ridiculous Dialogue Podcast T-Shirts, ITS PVC Gonzales Flag and Leather Morale Patches Available
New Ridiculous Dialogue Podcast T-Shirts, ITS PVC Gonzales Flag and Leather Morale Patches Available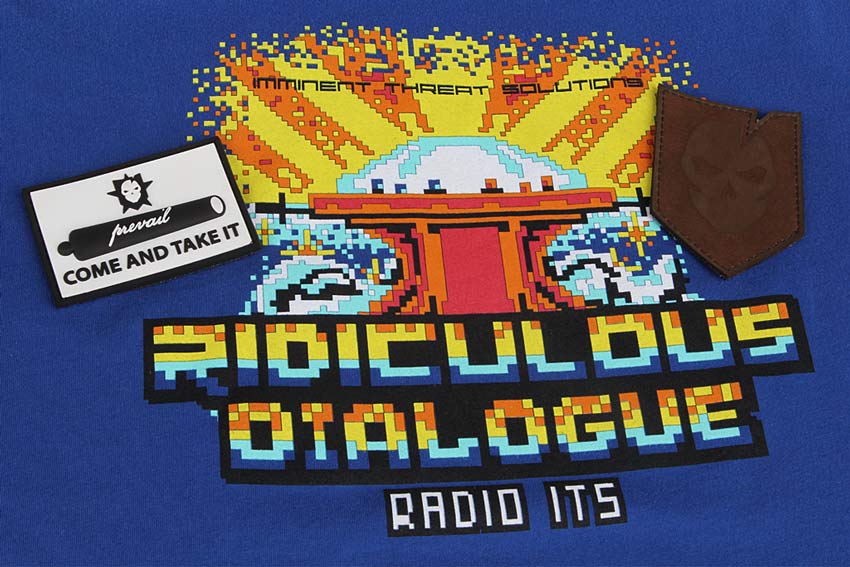 Today we're excited to add two new morale patches and a great new t-shirt to the ITS Shop. The ITS Gonzales Flag PVC and Rustic Leather Morale Patches are perfect for adding to your collection and the Ridiculous Dialogue Podcast T-Shirt offers a fun 8-bit style design of our podcast graphic.
ITS Gonzales Flag PVC Morale Patch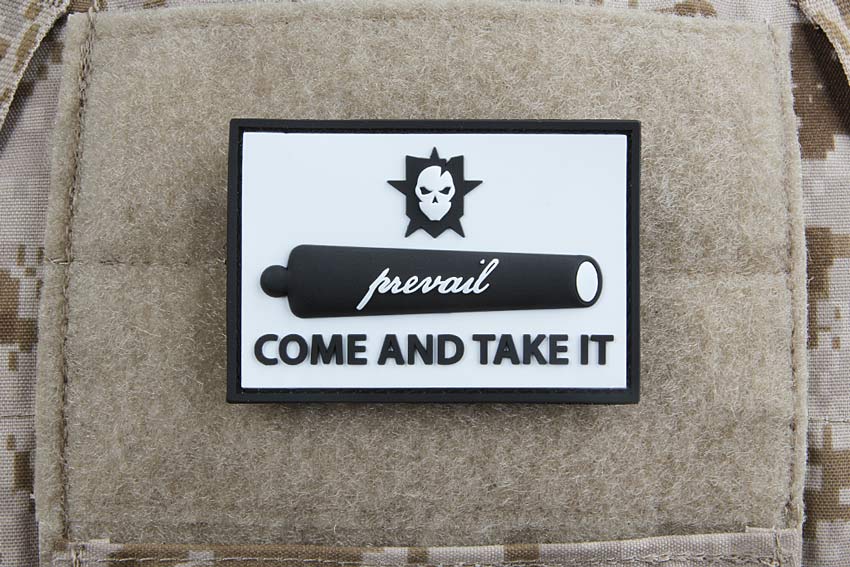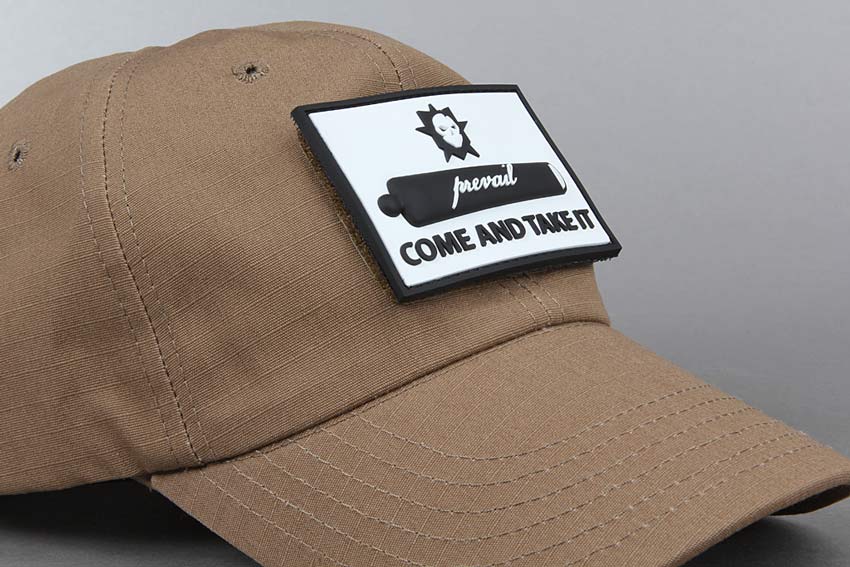 Known by many as the "Come and Take It" flag, The Gonzalez Flag has an origin story as amazing as the ensign itself. We that defy those who seek to take away our constitutional rights have adopted this flag as a symbol and its use today is just as relevant as the day it was created. As this is an homage to the historical Gonzales Flag, we've maintained the integrity of all it stands for while adding our logo and our motto, "Prevail." Just as many have done before us through hard times and in the face of adversity, we will Prevail!
Each PVC Morale Patch measures 3" wide x 2" tall and features hook velcro on the backside and a matching loop backer for sewing on anything you'd like.
Click here to pick up the new ITS Gonzales Flag PVC Morale Patch 
ITS Ridiculous Dialogue Podcast T-Shirt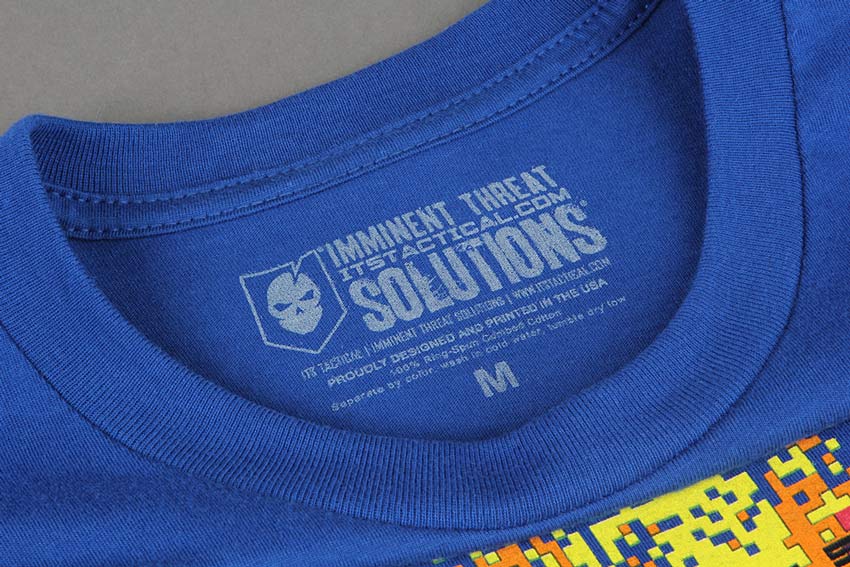 Ridiculous Dialogue is the podcast we've created to share some of the banter that takes place at Imminent Threat Solutions on a daily basis. It's us; candid, unedited and talking about everything from what movies we're watching to the general geekiness that keeps us laughing here at ITS HQ.
These super-soft fitted crew t-shirts feature a full chest design of our Ridiculous Dialogue Podcast graphic as well as a custom printed tagless label for ultimate comfort. Show your support with this bright and fun t-shirt!
Click here to order the new ITS Ridiculous Dialogue Podcast T-Shirt
ITS Rustic Leather Morale Patch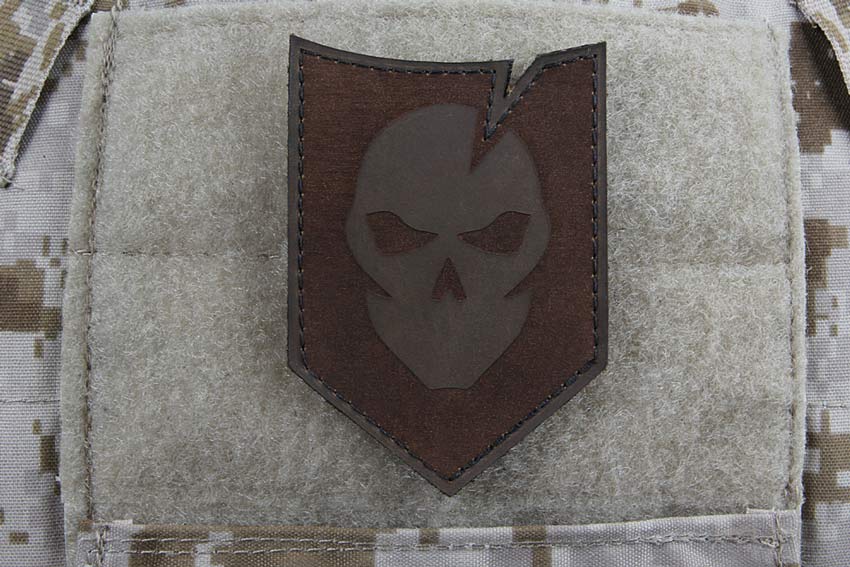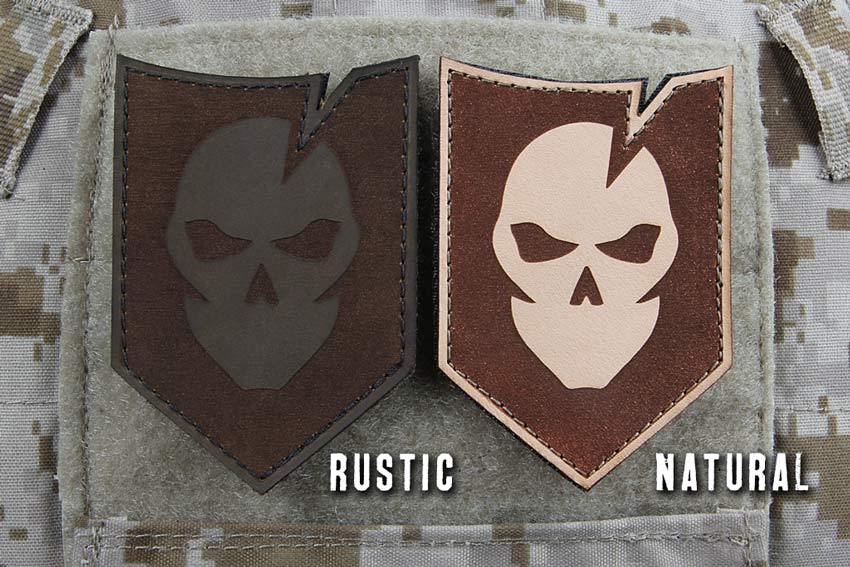 Laser cut and hand-stitched in the US, the ITS Leather Logo Morale Patches are made from American full-grained vegetable-tanned saddle leather. Available in Natural Leather and Rustic Leather, they develop a nice patina and age amazingly over time. We're excited about this new medium and look forward to doing even more with it.
Each patch measures 3.5″ tall x 2.5″ wide and features a sewn hook velcro backing to affix them to anywhere you'd like. The velcro can also be removed with a seam ripper, to sew them on a jacket, etc.
Click here to pick up the new ITS Rustic Leather Morale Patch today!