Squawk Box Broadcast 005: History, Inspiration and the Warrior Spirit
Squawk Box Broadcast 005: History, Inspiration and the Warrior Spirit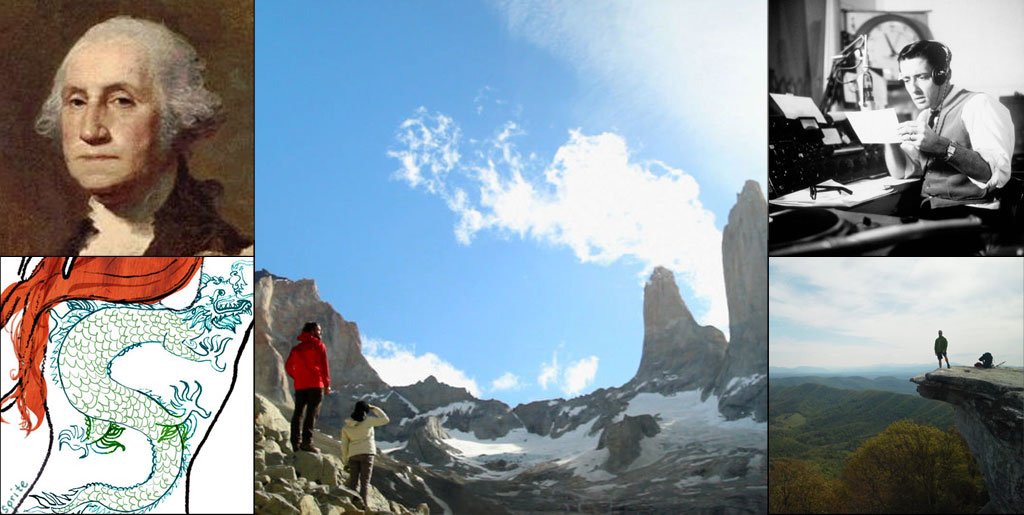 The Squawk Box Broadcast aims to highlight a few of the stories that have caught our attention recently. It's also a way to broaden your horizons and explore new ideas.
A Story for Tomorrow >> Gnarly Bay
What can you do to find adventure? It doesn't come easy but it's certainly all around. Your life is a story and it's important that you enjoy it. Aim to live a life worth remembering by meeting new people and visiting new places.
George Washington's Rules of Civility and Decent Behavior >> Foundations Magazine
While dating back to rules composed in 1595, it would do many people good to read and practice the words George Washington had copied out by hand by age sixteen. "..and it may truly be said, that never did nature and fortune combine more perfectly to make a man great.." – Thomas Jefferson, about George Washington, 1814
A Visual Guide to Sailor Tattoos >> The Scuttlefish
Scuttlefish and Bowsprite teamed up to illustrate tattoos that were common to sailors in the years past. These tattoos aren't just for show but hold significance and range from providing good luck to acting as a sort of visual history of one's travels.
Art of Manliness Podcast Episode #55: The Warrior Ethos with Steven Pressfield >> The Art of Manliness
In one of his latest podcasts, Brett McKay of The Art of Manliness talks with Steven Pressfield. Steven is the author of a book we highly recommend; Gates of Fire. It's a story of brotherhood, camaraderie, integrity and grit told through the Spartan's perspective. It's certainly an interesting listen as Steven shares why he writes about war and the warrior spirit.
For some people, being caught outdoors in the worst storm you've ever seen is still better than the best day at work. This is especially true for Liam Cremins. While his hike started as a short vacation away from the office, the call to continue on was strong. Read his post on Huckberry to hear what Liam learned in his experience along the trail.
Like these posts? Stay up to date by following the Squawk Box daily.