New ITS Embossed Field Notes, Water Purification Tablets and Dummy Cord Launching Today
New ITS Embossed Field Notes, Water Purification Tablets and Dummy Cord Launching Today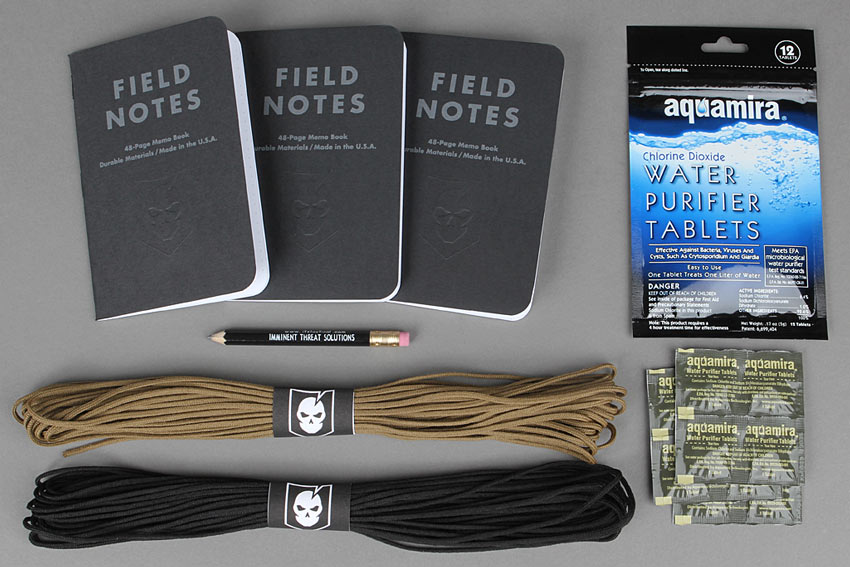 Today we're excited to bring a few new products to the ITS Shop that are in stock and ready to ship. The newest Pitch Black Edition of our  ITS Embossed Field Notes are awesome pocket memo books, the ultra-lightweight and portable Auqamira Water Purifier Tablets are ready for your next backcountry adventure and our ITS Dummy Cord is back in Black (Coyote Brown too), ready to ensure your sensitive items don't fall and take a dirt nap.
ITS Embossed Field Notes – Pitch Black Edition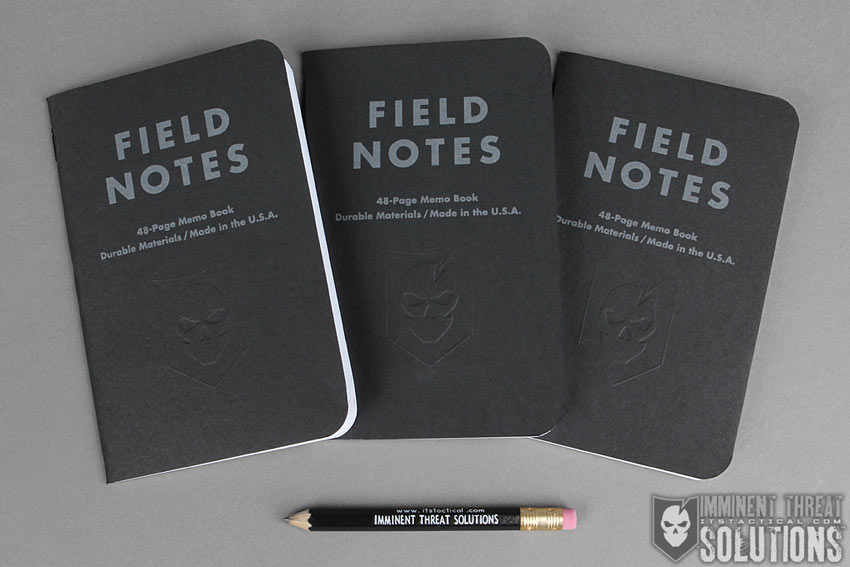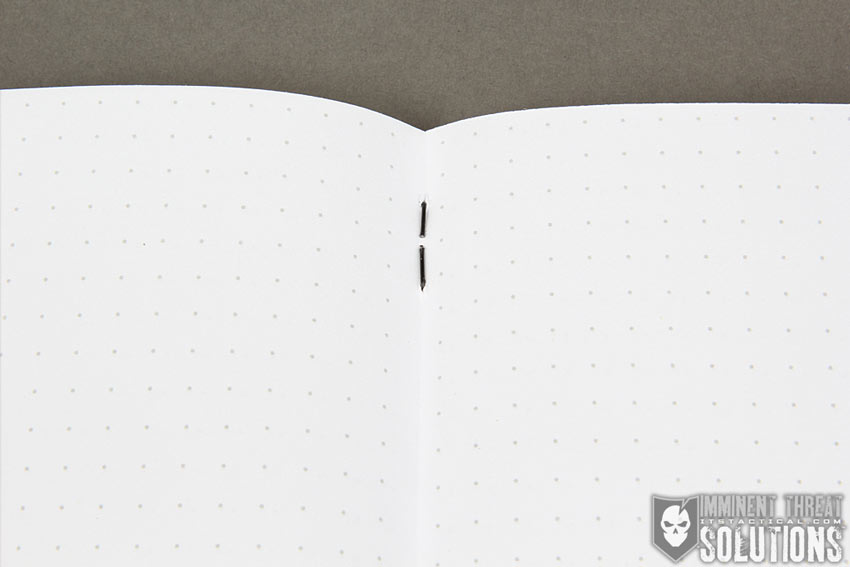 From the same great company as our original ITS Stamped Field Notes Memo Books, we bring you the Pitch Black Edition Field Notes!
This set of three 3 1/2″ x 5 1/2″ memo books each have an ITS embossed logo shield on the French 100-lb "Blacktop" cover with "Stealth Gray" text. The interior features 48 pages of a light-gray dot grid on Opaque Smooth text paper.
We've also included an ITS golf pencil with each three-pack so you'll always have something to jot your notes down with.
Aquamira Water Purifier Tablets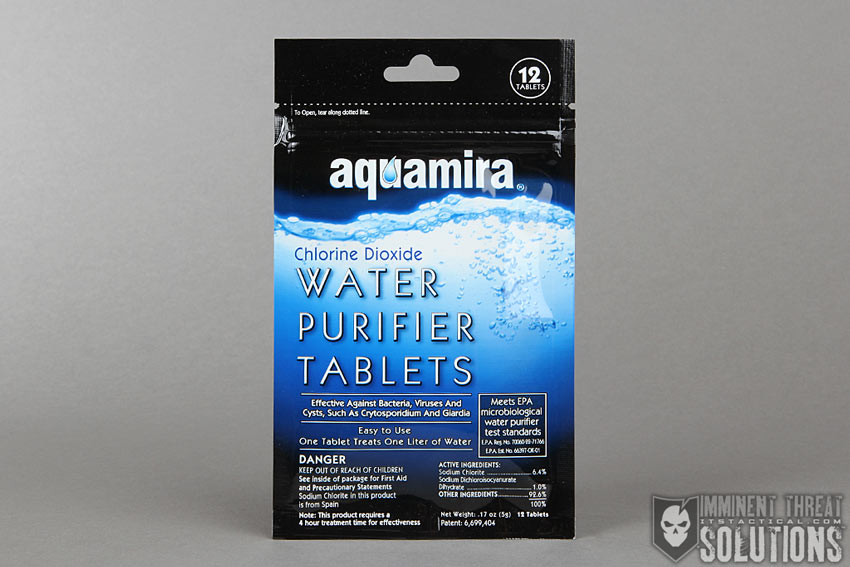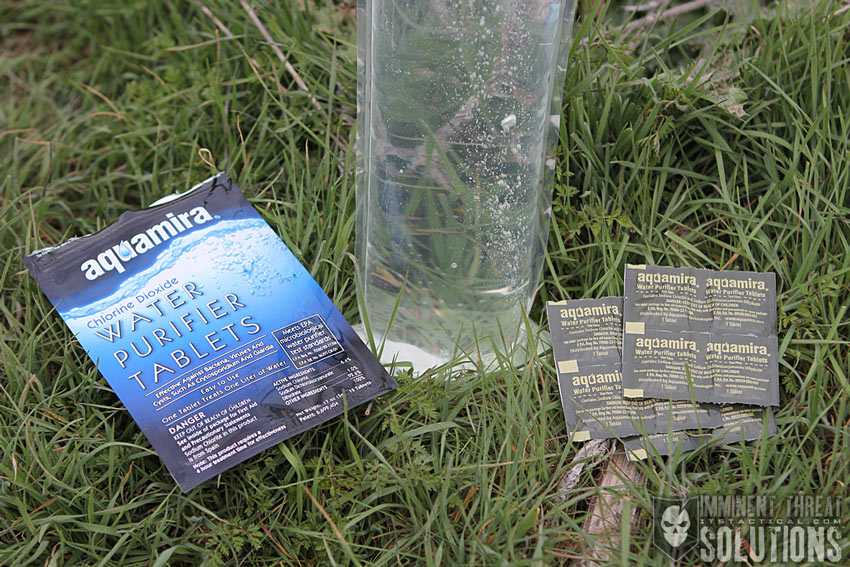 Aquamira Water Purifier Tablets are an extremely lightweight option for making clean and safe drinking water during emergency situations. If you're looking for the simplest method of water purification, this is it. Just drop one tablet into a one liter container of water and wait the recommended time before drinking.
There are three types of pathogens you'll encounter in the great outdoors; protozoa, bacteria and viruses. A few examples of what these pathogens include are Giardia and Cryptosporidium in the Protozoa group, Bacteria includes E. Coli and Dysentary, with Hepatitis A and Rotovirus rounding out the Virus group. The last group isn't as much of a threat as the others in US water sources, but still important to consider. These Chlorine Dioxide Aquamira Water Purifier Tablets will wipe out all three types of pathogens.
Not only the perfect addition for your survival kit, like our Multi-Purpose Container, the resealable foil tablet pouch can easily fit into your pack for your next hike, camping or hunting trip. Don't risk getting caught without clean water.
ITS Dummy Cord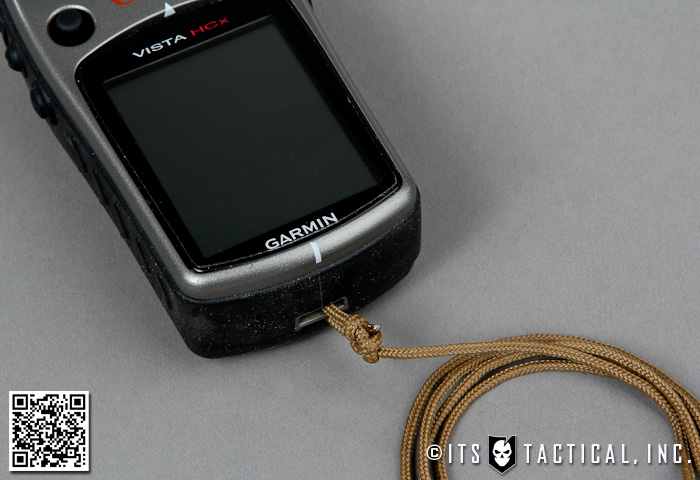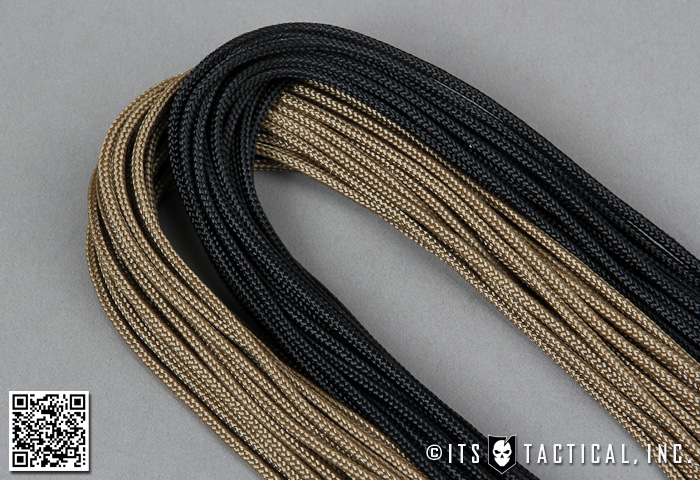 Dummy Cord is used to secure sensitive items in order to prevent a temporary lapse in motor control (i.e. dropping stuff.) As illustrated in this Knot of the Week, it also makes a perfect micro paracord bracelet.
There are numerous applications for our Dummy Cord due to its small diameter of 1/16″ and its excellent tensile strength of 100 lbs. Secure compasses, GPS's, radios, sporks and anything else you can think of that you don't want to lose.
Our Dummy Cord comes in 50 ft. lengths and is available in Coyote and Black. Lash in your gear and don't be a dummy.