The History of ITS and a Thank You for 5 Great Years!
The History of ITS and a Thank You for 5 Great Years!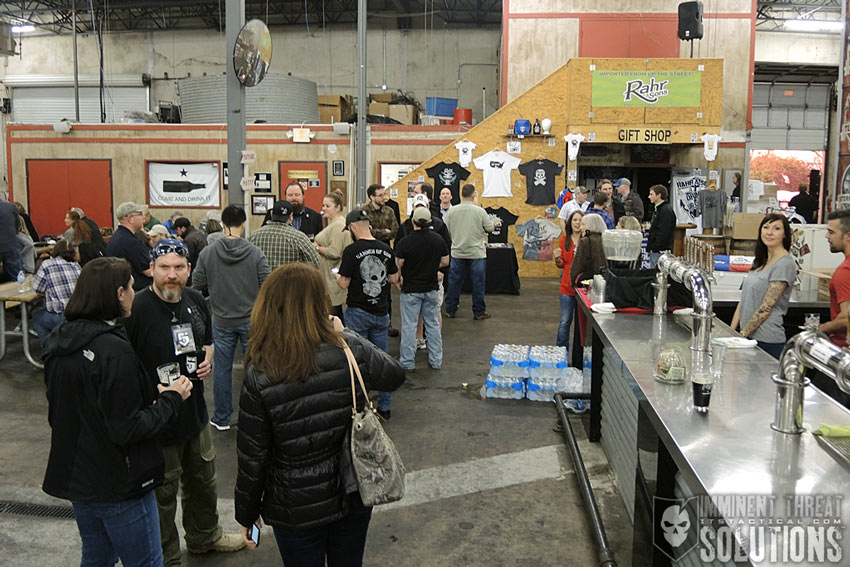 This past Saturday, we celebrated five years at ITS with good friends, amazing beer and incredible live music. We rented out Rahr Brewery in downtown Fort Worth, TX for an evening to reflect on how far we've come and to show our appreciate for everyone that contributed to our success.
Despite a massive Texas storm that came through, we had a fantastic turnout for our party and had a great time hanging out with everyone. Some made the drive from as far away as Colorado Springs and flew in from Virginia and Illinois.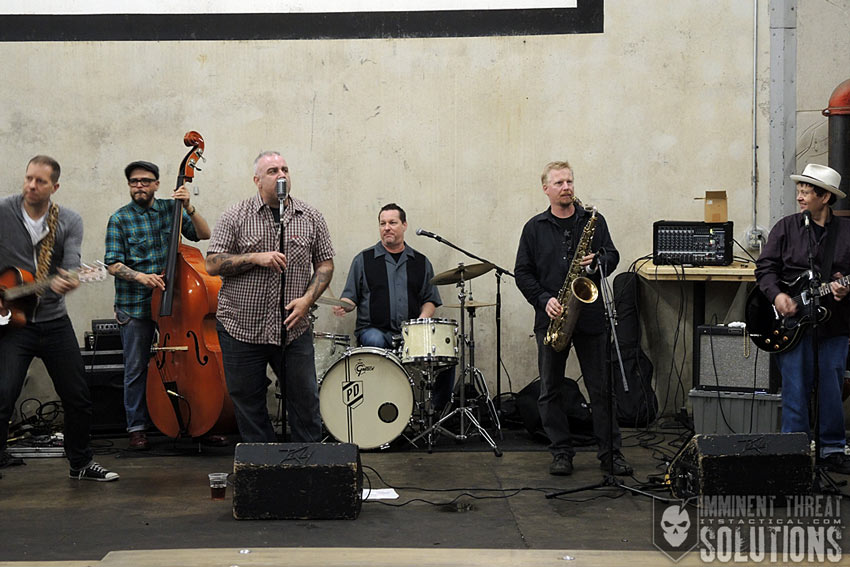 The rockabilly band High School Caesar kicked things off and played into the night while everyone mingled and enjoyed fresh Rahr beer from the tap. There were a ton of great giveaways raffled off and plenty of ITS 5th Anniversary swag to pass out.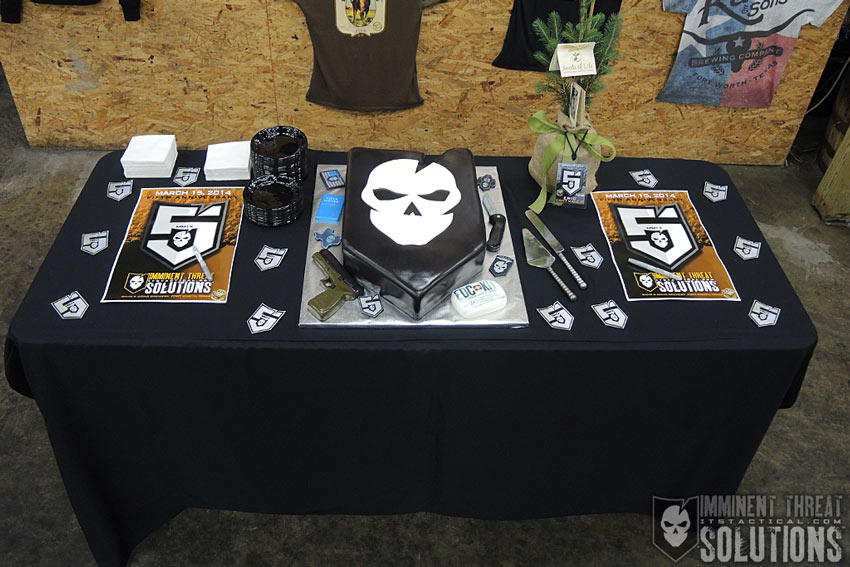 If you weren't able to make it, we'll have some exclusive 5th Anniversary items available for purchase in the ITS Shop soon. There's even a few Rahr/ITS pint glasses left over that we'll be releasing for sale.
A Short History of ITS
We've come a long way five years into ITS and what started out as a simple website idea in my home office, has grown into something much bigger than myself and more than I ever imagined. I'm often asked how ITS got started and how it all happened, so this seemed like an appropriate time to share a short recap of how it all went down.
Success is what we make it, I'm a firm believer in that as well as everything happening for a reason. It's both of those that contributed to where we are today. That and foremost, the unending support from hundreds of thousands of readers, thousands of members and you.
There was a lot of soul searching going on for me back in early 2009. I'd been out of the Navy for a few years and had just graduated college that past December after finishing the remaining two years I had left from getting my Associate's Degree before I enlisted.
My degree was in Communications Technology, which was just the University of Texas' fancy way of saying Website Design. I had a few job prospects, but was already running my own design company called Bryan Black Design, focusing primarily on the Web.
I was also simultaneously reenlisting in the Navy to go back to BUD/s and become a SEAL after washing out from a Draeger Dive Injury at the tail end of 2nd Phase my last go around. It was tough to come home from that and get medically retired only a few years into what I hoped would be a substantial career in the Navy.
Luckily I had a "good" reenlistment code on my DD-214, which is the service document you receive after separating from the service. Despite my extensive training the last year of college leading up to my reenlistment, I hit a stopping block. I went all the way through MEPS (Military Entrance Processing Station) only to have the final doctor tell me that he couldn't sign and that my records would need to go through BUMED (Bureau of Medicine) for the final approval.
BUMED came back with a no, which caused me to fight like hell for six months after that trying everything I could to reverse their decision. I enlisted the help of everyone I knew in the service to help me out and even had an Admiral write a letter. BUMED didn't budge on their decision and ruled that my AGE (Arterial Gas Embolism) I'd sustained somehow predisposed me to have it occur again, but I digress.
A few months into my fight, with things not getting any better, I decided to start a Website for myself after doing them for other companies for so long. Armed with a passion for the interests I'd had both in and out of the Navy, I typed my first article on April 1st, 2009.
My goal with ITS was to bring something to the table that no one else in the industry was, skill-sets. There were a few great Websites at the time, Military Morons and Mil-Spec Monkey doing reviews and Soldier Systems, providing industry news and releases, but nothing addressing the actual skills behind that cool new gear. By skills, I mean talking about the under-appreciated aspects of mindset, fitness and preparedness.
Do you know how to save your own life? Can you get yourself over that wall? Can you tie the right knot when you need it? Those were all questions I wanted to answer and share things that I'd learned both in preparing for the Navy and while in the Navy. I saw the merit in sharing this information with those who might not have been exposed to it before and presenting it in an easy to digest way with great photos and videos to accompany the written content.
I'd worked for a commercial photography studio for 6 years before enlisting in the Navy and had picked up quite a bit of knowledge in that area. That combined with Web Design, my minor in Journalism and a true passion was the recipe for success. If you would have told me five years ago I'd be doing something that combined all of those things for a career, I'd have called you nuts. Another few things that primarily helped me put this all together was the unending support of my wife, Kelly, who would eventually come to work for me full-time at ITS and the mental fortitude I learned in the Navy.
BUD/s is 90% mental and that's no lie. While the physical objectives of the training there aren't easy, what they provide are confidence and a don't quit attitude. Knowing what your body can achieve is the foundation of being able to use your mind to push it even further. Hell Week was this for me and a testament that the mind truly does control the body.
I used this mental power of being able to accomplish anything I put my mind to developing ITS. I attacked it and put it all out there. The first few months were hard, not knowing if my chance to go back into the Navy would happen and not knowing what the future held. I'd kept my face out of photos on ITS in the beginning and didn't use my name because of this. Those that have been with us from the beginning might remember the headless videos.
Eventually the time passed and I decided that if the Navy didn't want me, I'd move on. The adversity I faced in the Navy getting separated due to my injury and not being able to start again was tough, but again, everything happens for a reason. I didn't see it for some time, but in hindsight, it's crystal clear to me now. I lost a few friends overseas that went on to graduate and become SEALs. I often think that it could have been me and feel extremely lucky that it wasn't. Even if I'd been able to continue with a career in the Navy, I wouldn't have built what ITS has become.
Our progress has been calculated and deliberate on ITS and we've always invested back into the company. I literally bootstrapped ITS with nothing more than an initial investment of a domain name purchase and web hosting. I'm proud to say five years later we've never taken out a loan. Our growth has been funded from the inside and the support of our members, customers and advertisers.
It hasn't been easy and like any business, there's been tough choices along the way, but we're in charge of our own destiny and that's what matters. We listen to our customers and put them first above all else, while my plate has continued to grow, I still read or hear about every email that comes in. Our integrity, attention to detail and focus on our customers is extremely important to us.
We're no longer the shipping department operating out of my dining room at home, but despite the store order volume coming from our warehouse, I've ensured each order is as carefully packed and cared for as it was when you had to leave an order note with what ITS logo patch color you wanted.
The community that ITS has become and the friends I've made along the way is what continues to push me forward. The feedback of how much ITS had helped people throughout these years has meant everything to me, not to mention the lives we've played a part in saving. I've used "we" since day one one because I never wanted it to be about me, it's always been about building a community of like-minded individuals to share their knowledge and empower indispensable skill-sets to explore the word and prevail against all threats.
Thanks for an incredible journey and here's to more great years to come!