Tough Hook Offers Exclusive Discount to ITS Members
Tough Hook Offers Exclusive Discount to ITS Members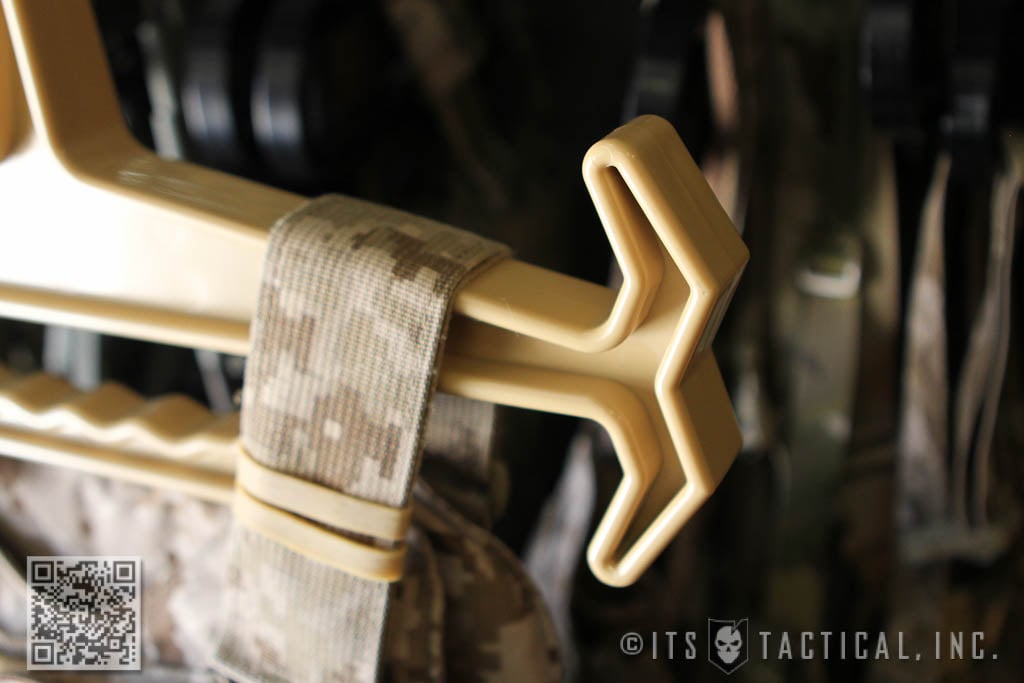 Today we want to announce a new ITS Members only benefit and also welcome Tough Hook to the ITS Vendor Discount Program.
As a way to give back towards those that support us directly with a Life Member, Plank Owner or Crew Leader membership, we like to partner with some of our favorite companies to bring you even more value to your supporting membership.
Tough Hook has generously agreed to providing ITS Members a discount code worth 15% off their entire order on tough-hook.com.
What is Tough Hook?
Tough Hook was designed by former Army Sgt. Tarik Lazri to support heavy equipment like body armor, scuba gear and Police equipment. The main feature of the hanger is the ability for it to "flip over" and turn into a carrying device for your gear, utilizing the integrated carrying handle. This is perfect if you need to quickly go from hanging your body armor/plate carrier to transporting it. Tough Hook can officially support weights up to 120 lbs. but according to informal testing, they've seen it hold well over 200 lbs.
One of the questions we had for it was, can you do a pull-up from it? This isn't something we'd try with just any hanger so be sure to check out Bryan's full review of the Tough Hook if you're looking for the answer.

Want in on this deal?
To become a Member or to check out the full list of participating vendors in our Discount Buyers Club, click here.
Here are some of the other awesome benefits you'll receive when you enlist as a Crew Leader:
Access to the Tactical Discount Buyers Club!
Members only Forum with Crew Leader distinction (Forum requires separate registration)
Free ITS Crew Leader Rocker Patch and ITS Logo Patch to proudly display your Crew Leader affiliation (color of patches based on availability)
Free copies of all eBooks we release on ITS Tactical
15% off all ITS Tactical Merchandise (Code available on Dashboard once membership is processed)
Downloadable mobile ready versions of our YouTube videos
Subscription to the ITS Tactical Newsletter
Exclusive Members only giveaways and contests
Exclusive Members only videos
ITS Members: Make sure you are logged in and then head here for more information.
Vendors in the Discount Buyers Club are subject to removal without notice. For an up to day list on the program, please visit the Membership Registration page.