Tough Hook: Is Your Hanger Strong Enough to do a Pull-up From?
Tough Hook: Is Your Hanger Strong Enough to do a Pull-up From?
Since backing the Tough Hook project on Kickstarter and receiving my backer award, I've been trying to beat up the Tough Hook however I can. Short from dropping it from a six-story building, I've attempted quite a few of my own challenges to test its strength.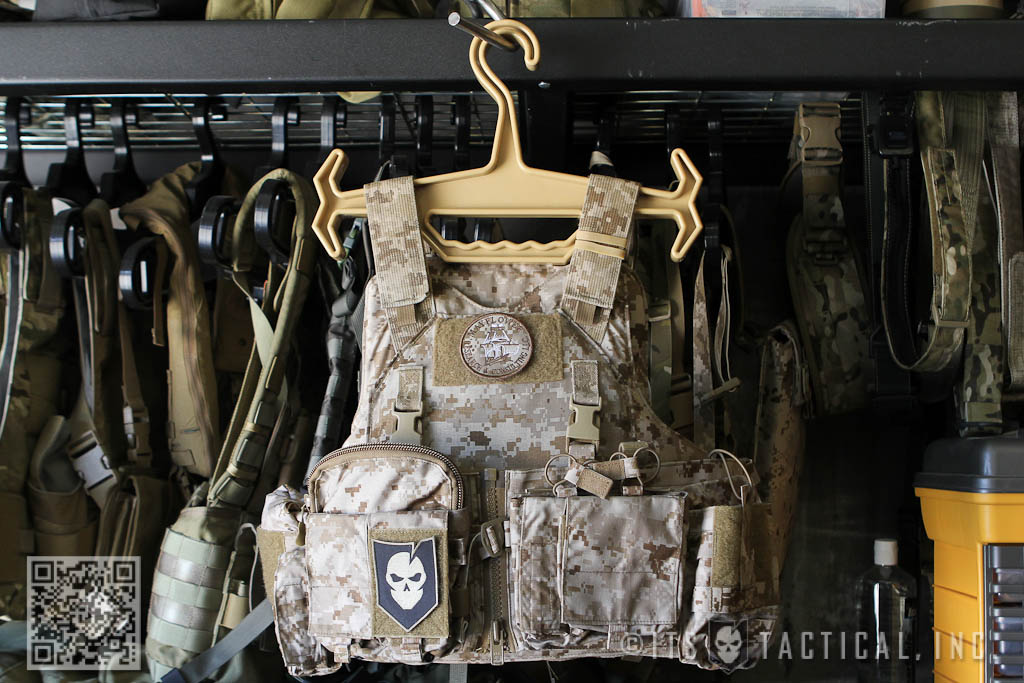 Aside from loading it down with heavy plate carriers and armor, or simulating tossing it around to see if the carrier would slip off, I've even done a few pull-ups from one. In the video below, I'll walk through the features of the Tough Hook and demonstrate just how tough they really are.
The Tough Hook was designed by former Army Sgt. Tarik Lazri to support heavy equipment like body armor, scuba gear and Police equipment. The main feature of the hanger is the ability for it to "flip over" and turn into a carrying device for your gear, utilizing the integrated carrying handle. This is perfect  if you need to quickly go from hanging your body armor/plate carrier to transporting it. The handle opening is also large enough to get a gloved hand inside of.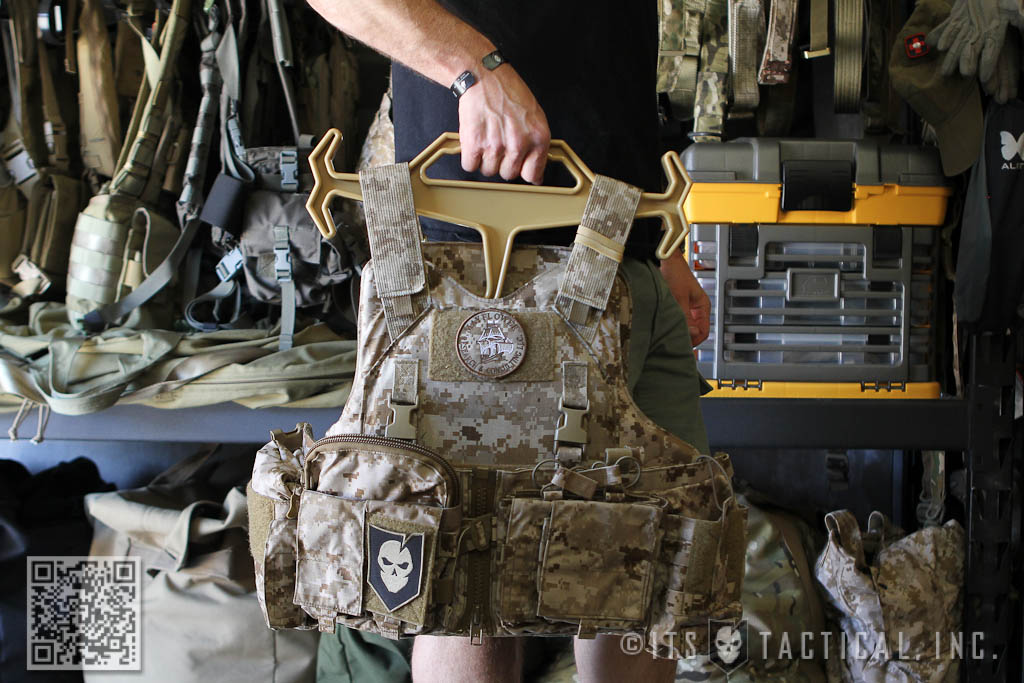 Opposing hooks flank the Tough Hook on each side and keep the straps on your plate carrier or gear from sliding off. The plastic (resin) I-beam hanger lives up to its tough moniker with hardly any noticeable flex, even while doing pull-ups from them.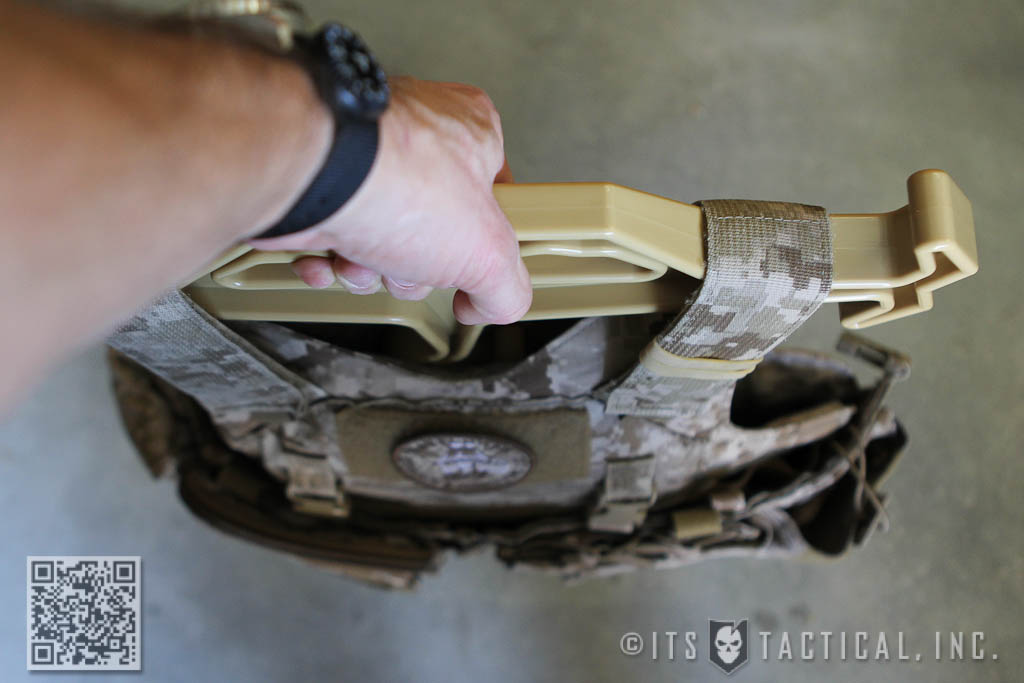 I couldn't find any documentation on the Tough Hook Website stating the origin of manufacturing, but a small "Made in America" appears on the Tough Hook itself. A few things I like are the Tough Hook 100% unconditional replacement/money back guarantee, they stand behind their product and it shows.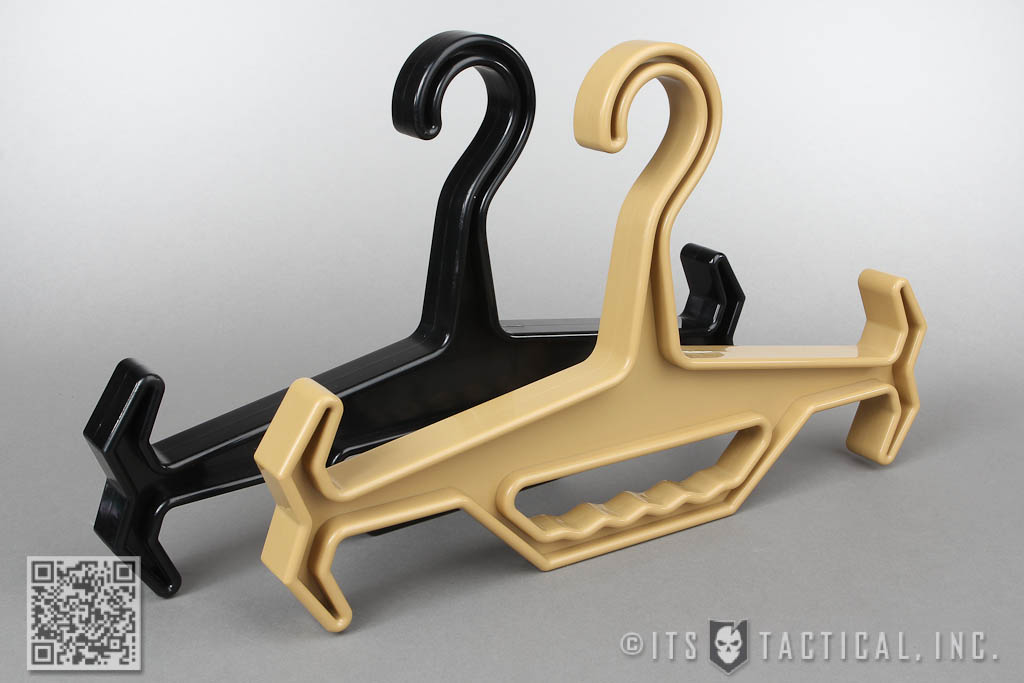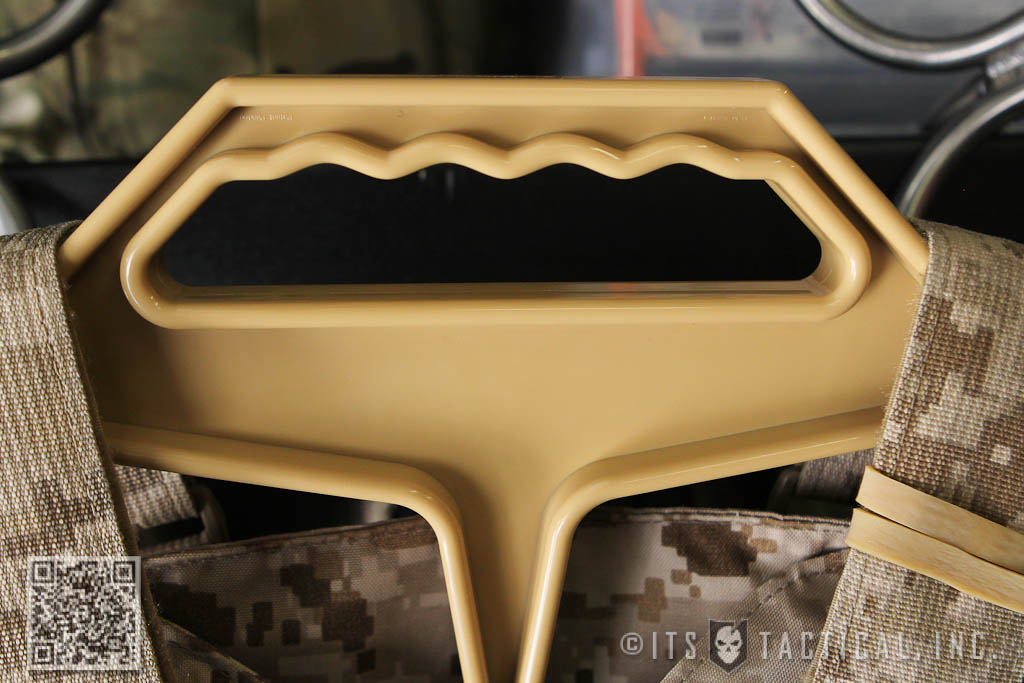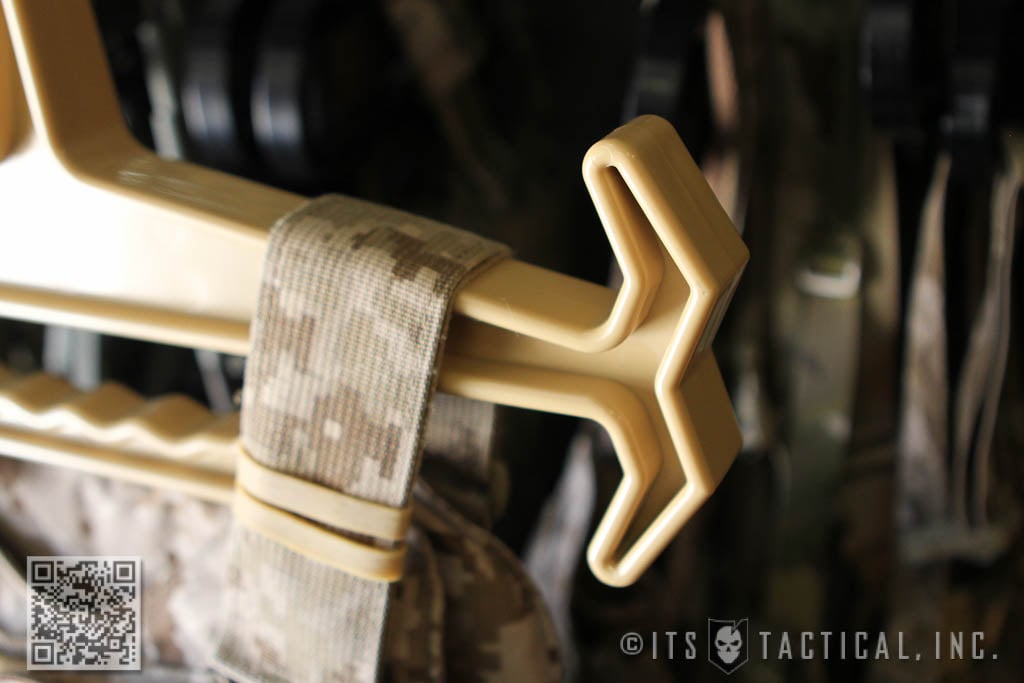 There's also a great form on the Tough Hook Website that allows you to send a Tough Hook directly to a soldier with a $20 donation. This is also the price to pick one up for yourself in Black or Tan from buy-tough-hook.com
Make sure you watch the embedded video above all the way through for your chance to win a Tan Tough Hook from ITS Tactical. Click here if the video isn't appearing.
Update: The contest is now closed and the winner contacted. Thanks to all who entered and congrats to Jeff M.!