Turn out Your Pockets for a Chance to Win a $50 ITS Gift Certificate *UPDATE*
Turn out Your Pockets for a Chance to Win a $50 ITS Gift Certificate *UPDATE*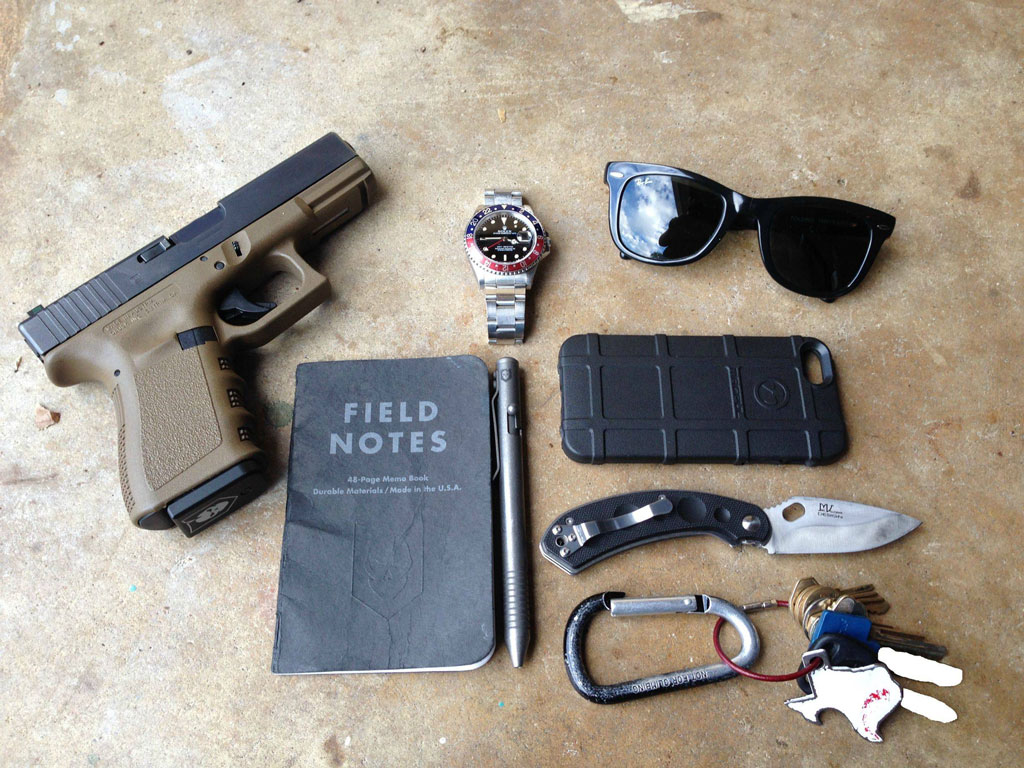 Update: The contest is now closed. Scroll down to see the winning photo!
It's time again for another "show what you carry" contest! What's up for grabs? One lucky and well prepared individual will win a $50 Gift Certificate good for anything in the ITS Store.
Instead of posting a photo and description of your everyday carry in the Forum like our previous contests, to be eligible this time, you'll need to add your EDC photo to the ITS Tactical EDC Flickr group.
Why share?
Emptying your pockets simply provides an inventory of what you're carrying, allowing you to take a look at what you have at your disposal. Maybe these items never change but the majority of us are continuously modifying what we carry daily. Necessary items and minimalism don't always go hand in hand and it often helps to have the input of others. Everyone you meet knows something that you don't and while many of the items we carry are a matter of personal opinion, take a look at what someone else is using and see if it could work for you as well.
To kick things off, here's what Rob carries just about every day:
Now that you get the idea, lay out your gear, take a photo and add your submission to the Flickr Group before the end of the month. If you need help adding your photos to the Flickr group, check out this tutorial in our Forum.
Contest Update
We saw some truly amazing entries for this contest which made selecting one winner extremely difficult. In fact, when we got together to judge these, we just had to pick another two for runner ups. Each runner up will receive a $25 ITS Gift Certificate and we encourage you to keep posting to the Flickr Group.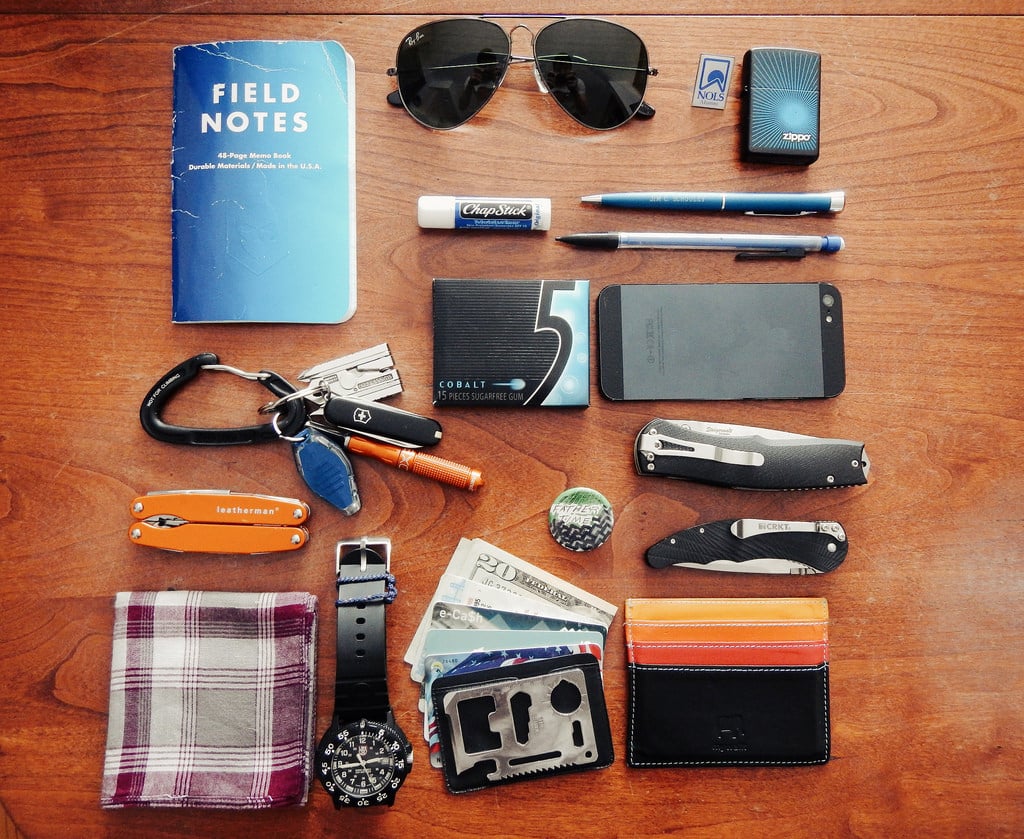 ITS Cold Horizon Field Notes
Ray Bans
NOLS alumni pin
Zippo
Chapstick
Pen, pencil
5 gum
iPhone 5
Leatherman Juice
Swiss Tools
Exotac Nano Striker
Benchmade Torrent
CRKT Enticer
Luminox Series 3000
Wallet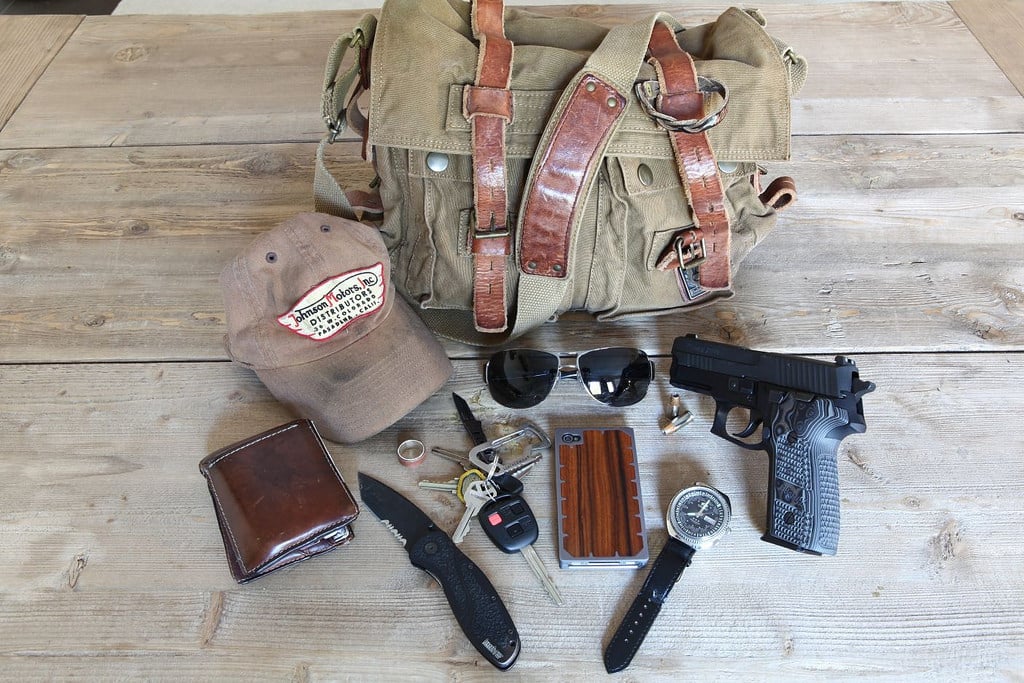 Shoulder bag (until my kydex holster gets back from being repaired)
Johnson motors hat (Helps with the "gray man" look and shaved head
Modern quasi aviators
Sig P229 and hollows
Wallet
Kershaw BLUR
Stainless wedding ring with copper outlay
Keys for FJ CRUISER, Leatherman carabiner tool, SOG mini and various keys
Aluminum and wood custom iPhone case
Vintage Orient brand, world diver kinetic watch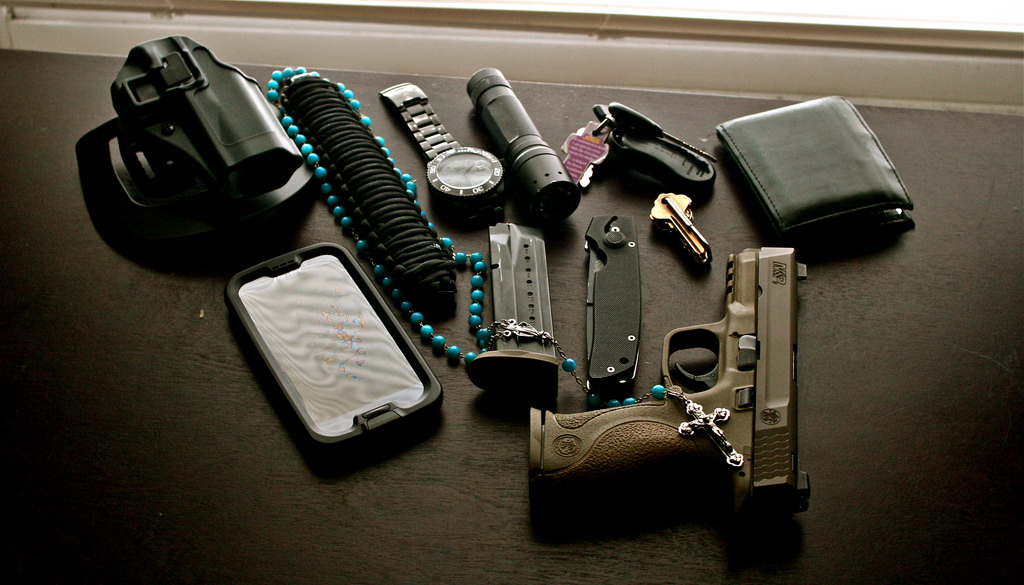 Smith & Wesson M&P 9mm VTAC FDE
1 Extra 17+1 9mm Magazine
Wallet
House and Car Key Sets
Life Proof Samsung Galaxy SIII Phone Case with Mobile Phone
Camillus 9″ Cuda Folding Quick Release Knife
LED Lenser Flashlight
Invicta Pro Diver Specialty Automatic Watch
Self Made Black Emperor Weave 550 Paracord Bracelet
Blackhawk CQC Holster
Italian Made Rosary
Thanks again to everyone who entered the contest! Stay tuned for more contests in the future!
Fine Print:
Past EDC Contest submissions are not eligible. 
Multiple entries are allowed.
Photo must be added to the ITS Tactical Flickr EDC group between start of contest and  1/31/14.
Entries will be judged on reality, creativity and quality. Take your time to take a nice photo and be honest about what you're carrying.
The winner will be notified through FlickrMail and has 24 hours to respond before a new winner is selected.