Win a 3-Pack of the Slip 2000 Extreme Cleaning System
Win a 3-Pack of the Slip 2000 Extreme Cleaning System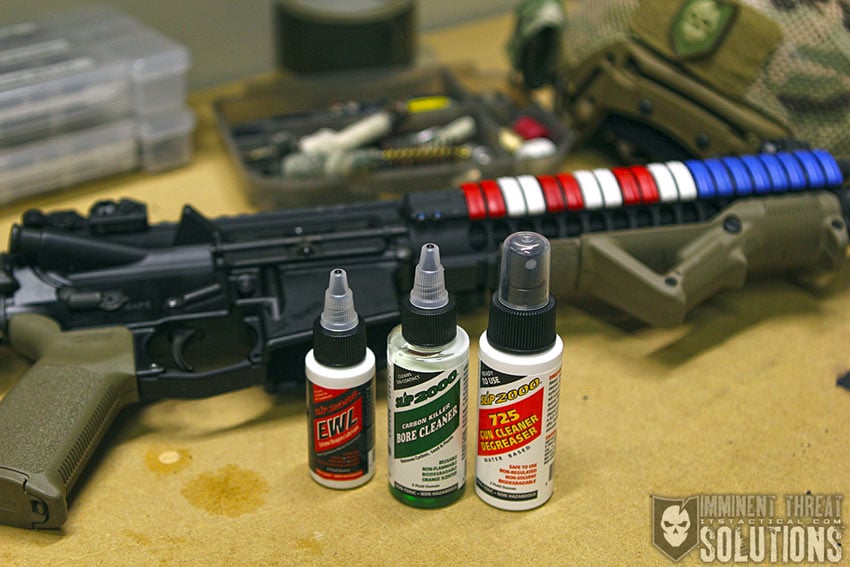 What is Slip 2000?
I've been using Slip 2000 EWL exclusively on my firearms ever since I was given a free sample of it at a Pat Rogers EAG Tactical course back in 2008. It's functioned flawlessly for me over the years and I was even glad to see it recommended by Jeff Gonzales of Trident Concepts when I took my first course with him a few years back. I'll be honest and say there are a lot more weapons lubricants out on the market today than ever before and I'm sure they all work well, but Slip 2000 is what I use and recommend when it comes up in conversations. I was glad to work with SPS Marketing, the company behind Slip 2000, on these giveaways for our readers when reached out to us on the opportunity.
Here's a brief description of Slip 2000 straight from the source:
"Our purpose behind Slip 2000 was to give the American gun industry the best lubricants and cleaners on the market while addressing both human health and environmental issues, and we have. Slip 2000 has been able to provide non-toxic, non-hazardous and biodegradable gun lubricants and cleaners that out perform anything else on the market and our revolutionary new ideas are changing the industry by continuing to improve on faster and safer ways to clean your weapons."
What's Up for Grabs?
Three lucky individuals will each win one combo pack of Slip 2000's Extreme Cleaning System. Each combo pack includes:
1oz EWL (Extreme Weapons Lubricant)
2oz 725 Gun Cleaner Pump Spray Bottle
2oz Carbon Killer Bore Cleaner
This contest is only running over the weekend so make sure to get your entries in!
Click here if contest widget doesn't load.
Good Luck!
Contest Fine Print:
Three winners will be selected at random and each will receive one combo pack listed above.
Winners will be notified by email. Once contacted, they have 24 hours to claim their prize. If we do not receive a response from within 24 hours, we will select a new winner.
Contest ends at 11:59 PM CST on 4/6/14