Win a Free Spot in Tony Blauer's Annual Combatives Camp! *Update*
Win a Free Spot in Tony Blauer's Annual Combatives Camp! *Update*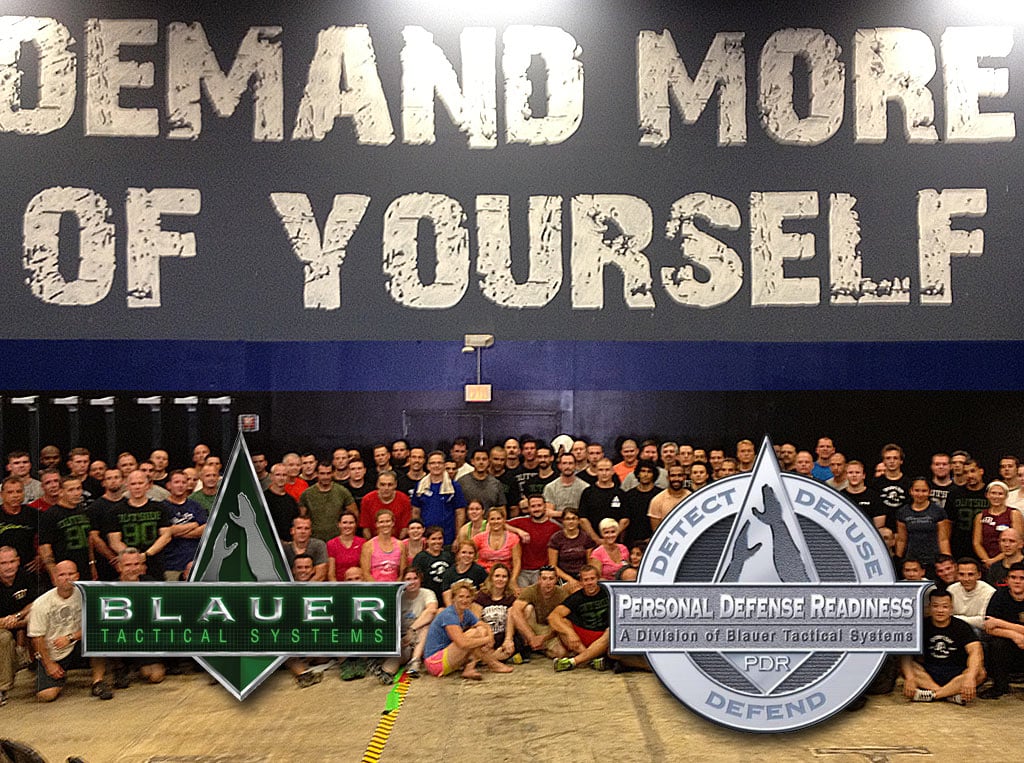 Update: The contest is now closed. If you didn't win and are interested in attending, you can still get 20% off your registration. See below for details. 
Tony Blauer's 2014 Annual Combatives Camp is coming back to the Las Vegas area. This camp isn't just for law enforcement, CrossFitters or martial artists. It's for anyone who wants to improve their personal safety, awareness or self-defense skills.
If you're not familiar with Tony Blauer and the SPEAR system, be sure to check out Bryan's AAR on an Extreme Close-Quarter Counter-Ambush course put on by Tony and Jeff Gonzales of Trident Response. Also, click here to read Tony's contributor articles on ITS.
The Combatives Camp will be two days of presentations on physical skills and drills that are functional for all skill/fitness levels. Everyone can do it and everyone should. Regardless of your experience, you can attend. During practical drills, groups will be created based on experience and occupation (General public/beginners, police/military, Martial artists & MMA, etc.)
This year, the focus of the camp will be on awareness and fear, two necessary skills often left out of conventional training. For those that don't win a free entry, Tony was kind enough to extend a 20% off discount code for ITS Readers interested in attending the event. When you go to register, select the "ITS Registrant" option and enter the code: ITS-camp2014
Where
CrossFit Sin City/ The PIT Vegas
(702) 778-3440
930 Wigwam Pkwy
Henderson, Nevada 89014
Travel arrangements are not included in this prize so please keep that in consideration as you enter the contest.
Entering the contest is simple and we've also come up with a way for you to win an entry for a friend or training partner as well. By watching any one of the videos on this page and sharing what teaching point stood out to you in the giveaway widget below, you can earn an extra slot if you're chosen as the winner.
Click here if contest widget doesn't load.
Good Luck!
Fine Print:
One winner will be selected at random and will receive a free registration to Tony Blauer's Combatives Camp in Henderson, NV
If you win and you've included an entry for the fill-in-the-blank question about the video, you'll earn a second spot for a friend or training partner.
Winner will be notified by email.
Once contacted, the winner will have 24 hours to claim their prize. If we do not receive a response within 24 hours, we will select a new winner.
Pass is non-transferable.
Transportation to or from event not included.
Contest ends at 11:59 PM CST on 6/1/14