Golden Gate Frogman Swim Honoring Extortion 17 and the Navy SEAL Foundation
Golden Gate Frogman Swim Honoring Extortion 17 and the Navy SEAL Foundation
The Golden Gate Frogman Swim is a 1.5 Mile Open Ocean Swim that I'll be swimming in with my good friend and ITS contributor, Nick Hays. I was in the Navy with Nick and we met at Boot Camp, both learning we had the same A-School (Operations Specialist) and more than likely the same BUD/s class. During A-School, we also met another guy named Jason Workman who was also going to BUD/s. Jason was a machine when it came to PT, but also a down-to-earth super nice guy.
Jason went on to graduate from BUD/s and was one of the SEALs on the Extortion 17 Chinook when it crashed on 8.6.11. This swim holds a special meaning to me and Nick and it's no coincidence that it takes place on August 6th, honoring the memory of Jason and his teammates that perished that day in 2011. We'll be swimming on August 6th for Jason and in memory of our fallen.
Today, I'm asking for your help in donating to the Team ITS fundraiser for the Golden Gate Frogman Swim, all funds raised by the event and my donation page benefit the Navy SEAL Foundation (NSF), a 501(c)(3) with a coveted four star rating by Charity Navigator. While we'd sincerely appreciate any amount you can spare to donate, we have a special deal going with those in our Hook & Loop Society Facebook Group. For every $25 donated, we'll be sending out one of our ITS Frogman Swim Patches shown in the photo above.
In the past, these have only been given out to finishers at the Tampa Bay Frogman Swim events that ITS has sponsored and never sold. For complete details of how to get in on this offer, please request to join our FB group here and look for my post in the group about the patch.
Golden Gate Frogman Swim Details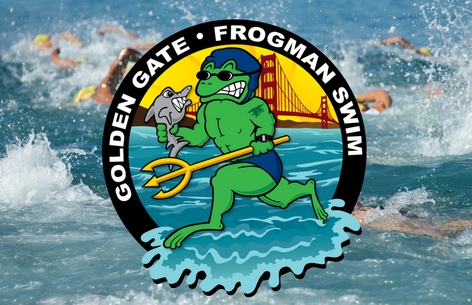 The Golden Gate Frogman Swim strives to build national awareness of the Naval Special Warfare community and support the Navy SEAL Foundation whose mission is to provide immediate and ongoing support and assistance to the Naval Special Warfare community and their families.
The swim presents a challenging endeavor to provide a small reminder of the hardships endured by our elite and silent warriors, while encouraging others to support and donate to the cause.
I would appreciate any donation that you'd be willing to make in my effort to help raise funds for the swim. It will be challenging and it's been over ten years since I've done an open water swim like this. However, I've been training and while I'm not in the shape I was during the 2-Mile Ocean Swims we did at BUD/s, I know I'll Prevail™!
In Memory of Our Fallen,
~ Bryan Black