Honor an American Patriot and Support the Chris Kyle Memorial Roping and Auction
Honor an American Patriot and Support the Chris Kyle Memorial Roping and Auction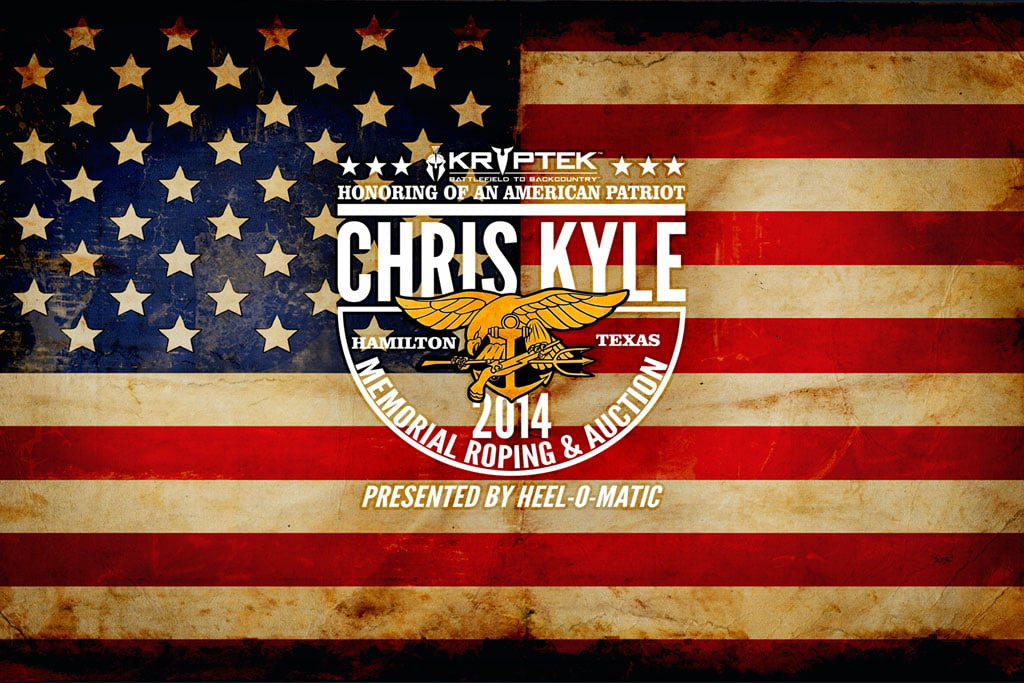 Tickets are now on sale for the Chris Kyle Memorial Roping and Auction taking place February 7th through 9th in Hamilton, Texas. The weekend will feature a team roping competition, dinner, live and silent auction as well as special guest speakers and live music.
Chris had dreams of becoming both a cowboy and a Navy SEAL and through incredible dedication became both. He grew up in Texas riding bucking horses and working ranches and as soon as he got the opportunity to become a SEAL, he jumped at the chance giving it everything he had and graduated BUD/S with Class 233.
This memorial event marks his untimely and unfortunate death almost one year ago. Proceeds from the Memorial Roping and Auction will go directly towards helping United States Veterans in an organization that Chris was a part of, Base Camp 40.
Base Camp 40 – Warriors in the Wild took Military Veterans on hunting adventures all across the country as a way to bond and grow as brothers. After visiting Base Camp 40 in 2012, Chris told family and friends that "Getting into the country and wide open spaces was therapy above and beyond anything else he experienced since leaving the (SEAL) Teams."
Event Details
Date: February 7 – 9, 2014
Location: Circle T Arena – Hamilton, TX
Tickets: Dinner tickets are limited and cost $250. Admission tickets for Live Music and Live Auction are $10 per person and will be available for purchase at the venue on Saturday February 8th. Team Roping attendance is Free for the entire weekend.