GrimLite and other New Products Coming from ITW Nexus North America
GrimLite and other New Products Coming from ITW Nexus North America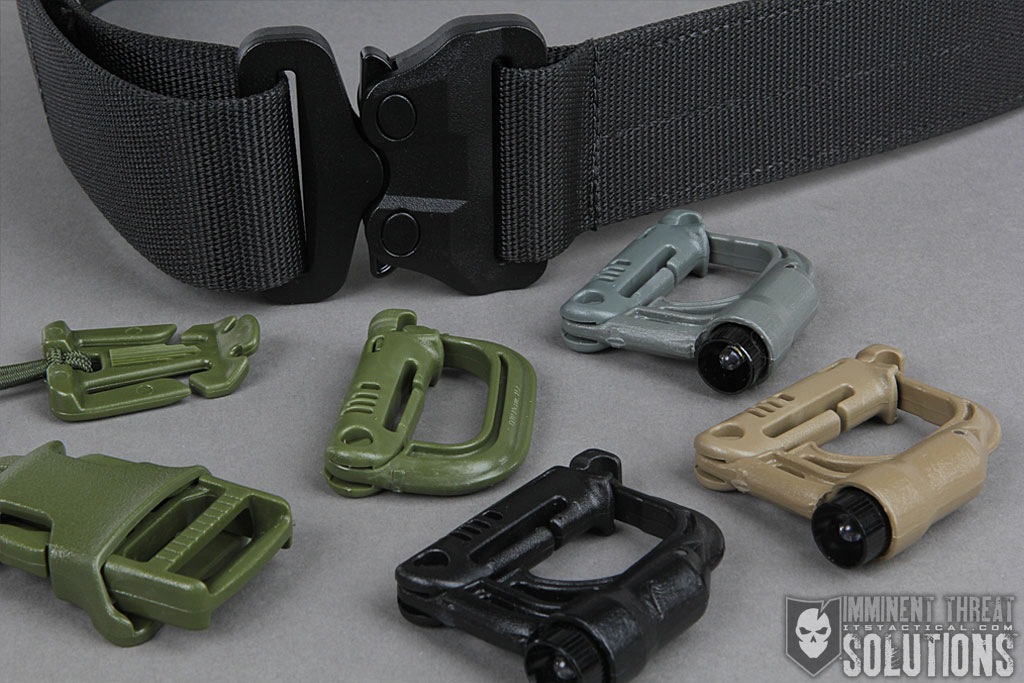 While at the 2014 SHOT Show in Las Vegas, the ITS Crew met with Jon of ITW Nexus to check out some new products in the works. There's a few things we can't show you but here's what we can. All of this hardware is made in the USA.
GT Cobra Buckles
While these have been floating around online for awhile now, we got our hands on a set that has been sewn into a duty belt prototype.
ITW Nexus North America partnered with AustriAlpin to produce the GT Cobra. The GT Cobra is a high strength buckle system that utilizes AustriAlpin's load bearing hardware technology, but in a lightweight and cost effective polymer design.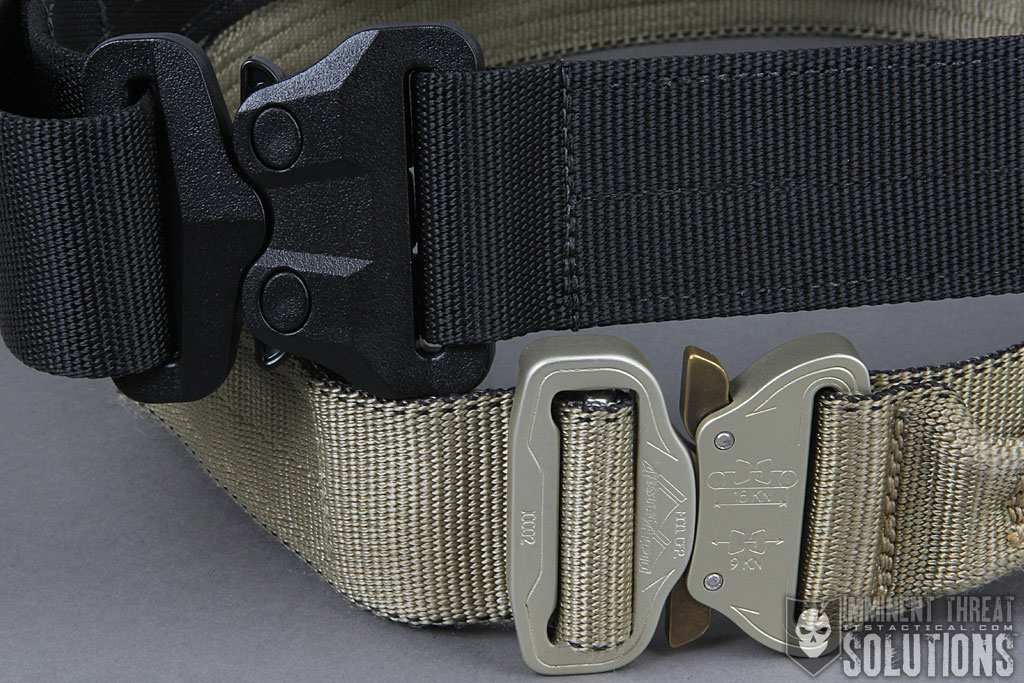 There are no metal components in the 100% polymer GT Cobra buckle system and it has a targeted tensile load of 500 lbs. This system can be an incredibly lightweight alternative to the standard metal Cobra buckles and used on everything from belts to PFD's and backpack shoulder straps to pet collars.
The quick release GT Cobra is available in Black, Tan, Coyote Brown and Foliage Green as well as in three different size versions ranging from 1.5 inches to 2 inches.
Even with it's strength rating, this buckle is not meant to be used as a life saving device. It can, however, be a more cost effective solution without sacrificing quality.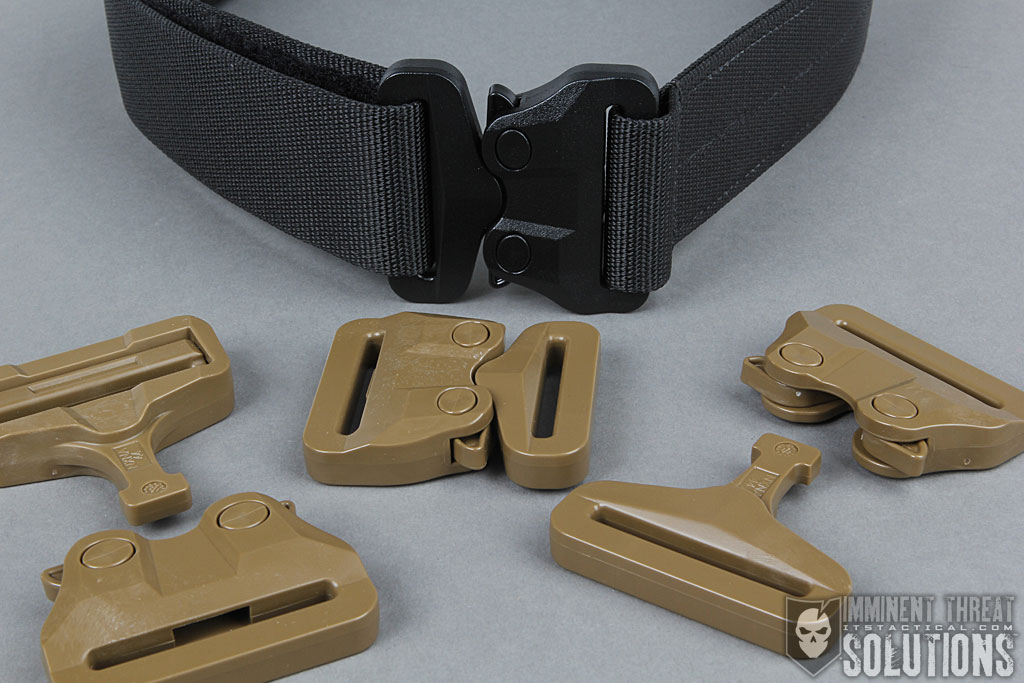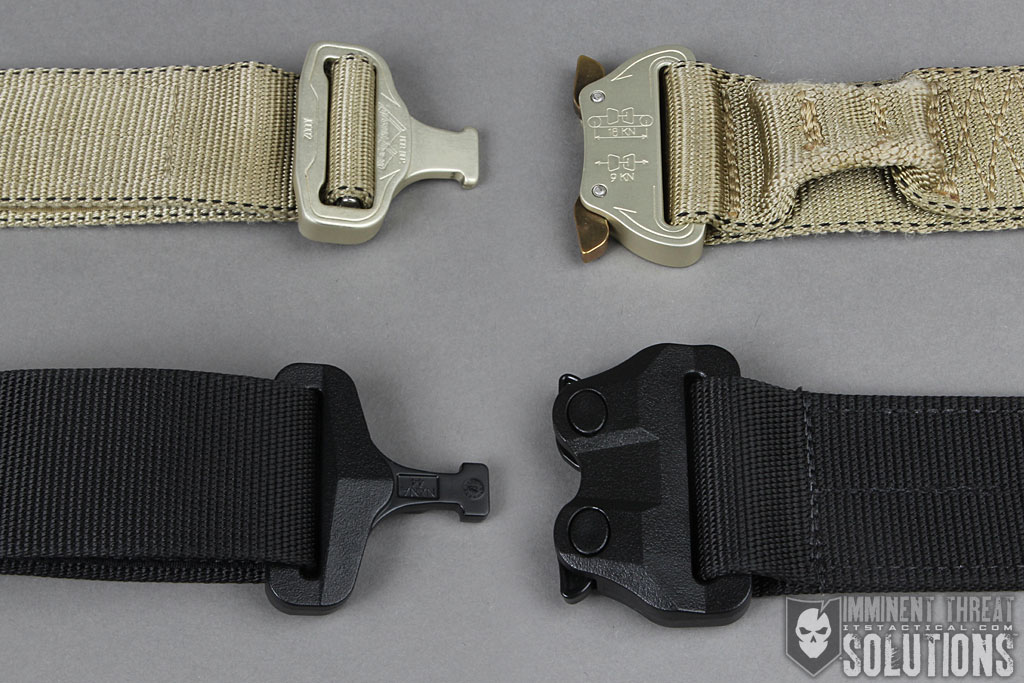 GrimLite
The GrimLite takes the same great lightweight design as the standard GrimLoc, but adds a Streamlight flashlight into the mix.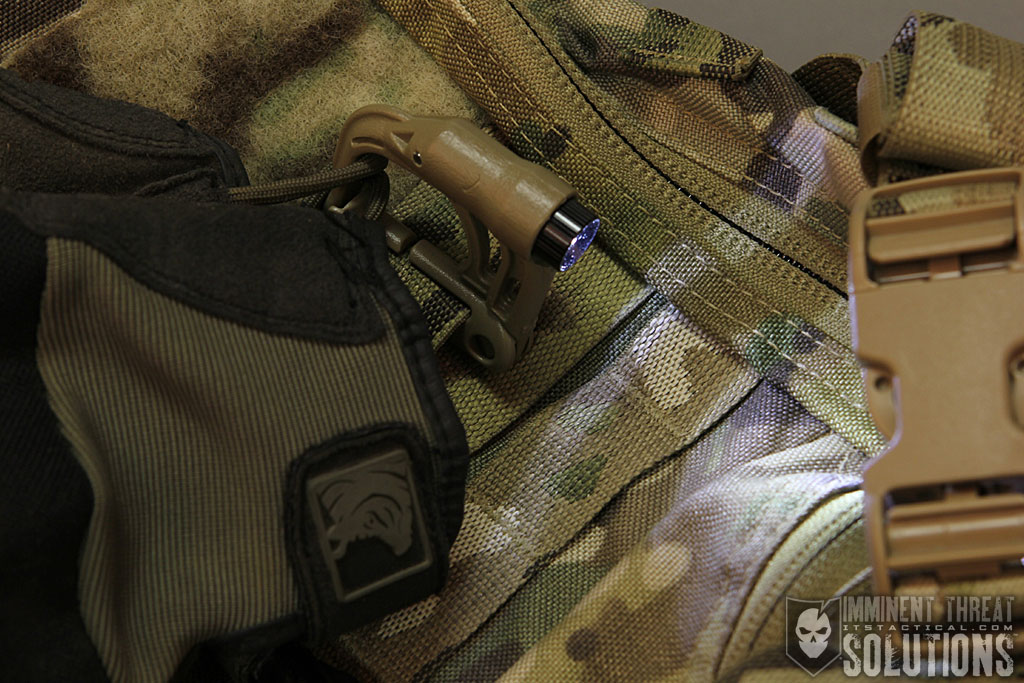 For those unfamiliar, the GrimLoc is an alternative to heavy and noisy metal carabiners often used for securing accessories to gear. Easily manipulated with one hand and featuring a break away design, the GrimLoc is perfect for supporting various objects up to 80 lbs. in weight while eliminating snags.
These will be available in Coyote Brown, Foliage and Black. In this early prototype phase, it's shown here with a white light but when these become produced they will provide a red light option as well. The GrimLite attaches just like the GrimLoc, utilizing any 1″ piece of webbing.
No word yet on pricing or availability.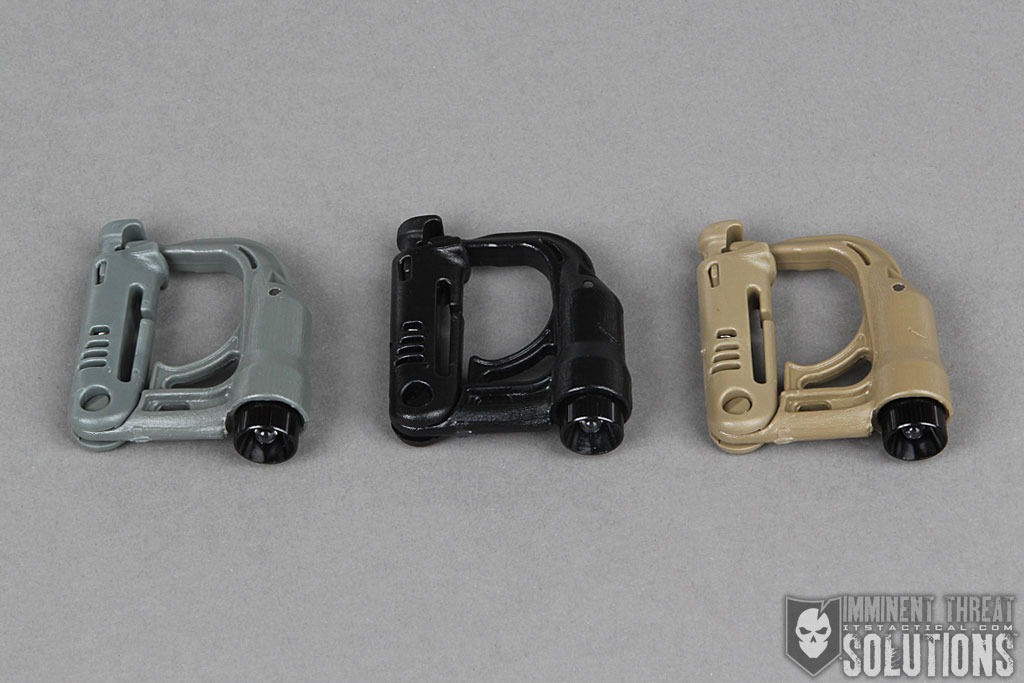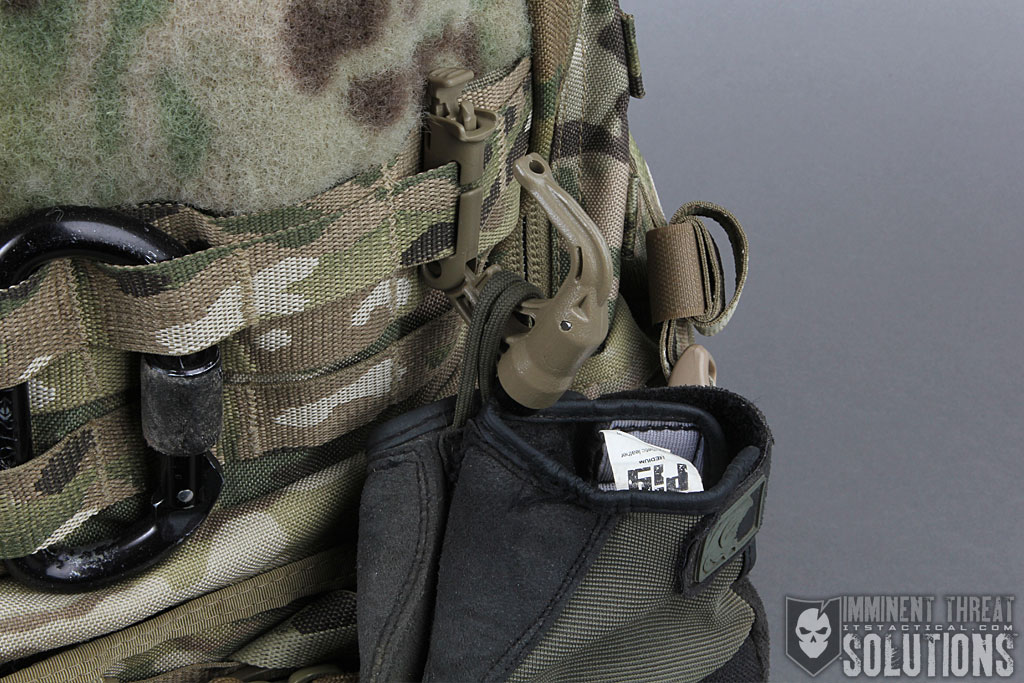 "Average Green"
Also new from ITW Nexus is a green color variant, shown here on some of their current products. "Average Green" will be made as requested based on volume orders of the most popular hardware. This new green color blends very well into a MultiCam pattern among other color schemes too.