Operation Gratitude: Donating Handmade Gifts to Deployed Troops
Operation Gratitude: Donating Handmade Gifts to Deployed Troops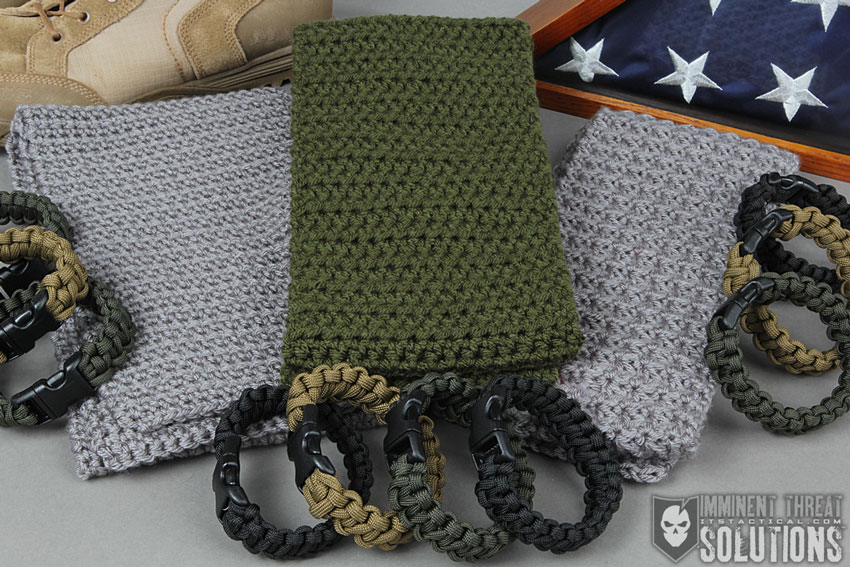 Back in 2011 I first learned about Operation Gratitude and their year round mission to "to lift spirits and meet the evolving needs of our Active Duty and Veteran communities, and provide volunteer opportunities for all Americans to express their appreciation to members of our Military."
Along with other members of the ITS Community,  I've made scarves to send in as part of their holiday/winter donation campaign to be included in some of the care packages being sent to our troops around the world. This is now my 4th year donating handmade items and I couldn't be more proud to continue my tradition this year.
Operation Gratitude
Operation Gratitude is an organization that began in 2003 by volunteering to create care packages to send to our military in order to boost morale and remind our service members that they have the appreciation and support of Americans back home. December 7, 2013 marks the momentous day when Operation Gratitude shipped out their one millionth care package and their donations are still going strong!
If you're just learning about Operation Gratitude and aren't a knitter or crocheter, don't worry, there are so many other ways you can contribute to the cause. Paracord bracelets that are 8″ in length and Cool-Ties are other handmade items that Operation Gratitude is collecting for their care packages. Handmade scarves and hats are being collected now through mid-December, handmade cool-ties are collected from March through May each year and paracord bracelets are accepted year round.
For more details about the guidelines for making scarves, cool-ties, paracord bracelets and even donating a used cell phone, visit Operation Gratitude here and be sure to print out the donation form to include with your package. You can also follow along with a few of our ITS Knot of the Week tutorials, click here to make a standard Paracord Bracelet, here for a Micro Paracord Bracelet and here to make a Quick-Release Paracord Bracelet.
If handmade donations just aren't your cup of tea that's ok, too. You can write a letter to a deployed or wounded soldier, donate a Beanie Baby that will be sent to comfort a service member's son or daughter or make a monetary donation that will support the creation and transport of care packages all around the world. The value of donations that go into each care package is approximately $140 and it costs about $15 to assemble and ship each one. That adds up to a lot of dough needed to support Operation Gratitude as they extend their reach around the globe. According to Operation Gratitude, "98% of all donations [go] to Program Services" which means that "administrative and fundraising expenses are only 1.3% of our budget." Find out more about Operation Gratitude's Program Services here.
Support for our military comes in all forms, whether you want to send a handmade gift of encouragement and support, or donate to the cause that makes this type of giving possible, Operation Gratitude makes it easy.
Be sure to follow Operation Gratitude on Facebook, Twitter, Pinterest or Instagram so you can check out the amazing photos and letters from troops who have received the kindness of others through this wonderful organization.