The Mogadishu Mile and the Race Inspired by the Historical Event
The Mogadishu Mile and the Race Inspired by the Historical Event
During the Battle of Mogadishu (also known as the Battle of the Black Sea) on October 4th, 1993, a rally point was created from the site of a helicopter crash, which had carried members of Task Force Ranger and SFOD-D (Delta Force), to a rendezvous point where the 10th Mountain Division was waiting. While the Black Hawk Down movie depicts that point as Mogadiscio Stadium, the book by Mark Bowden mentions it was an intersection of Hawlwadig Road and National Street, where they transferred to vehicles and then transitioned to the soccer stadium.
While those details shouldn't take away from the heroic actions of the soldiers on the ground that day, who took small-arms fire, RPGs and suffered dehydration and even casualties, the Mogadishu Mile was more of a methodical maneuver than a full out run.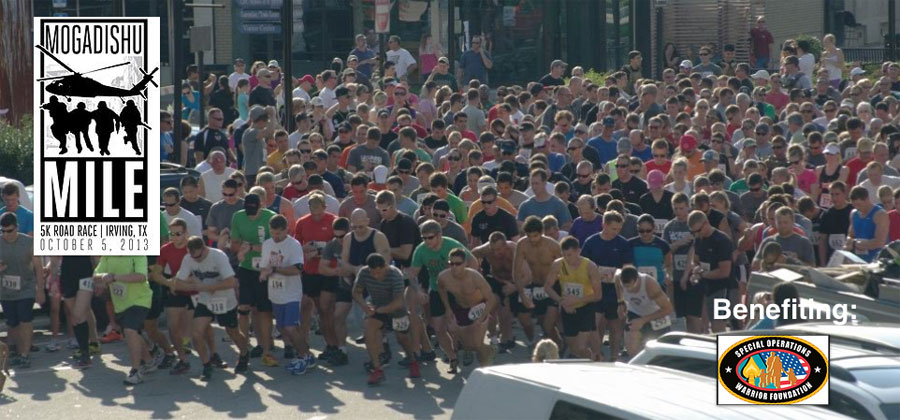 The Mogadishu Mile Memorial Run being held in Irving, TX on October 5th, commemorates the 20th anniversary of Operation Gothic Serpent and the members of Task Force Ranger killed during the operation on October 3rd, 1993. In addition, the event raises funds for Rangers wounded or killed during the Global War on Terror and this year's run proceeds will go to support the Special Operations Warrior Foundation. During the event, actual members of Task Force Ranger will be running the race as a tribute to those lost but never forgotten.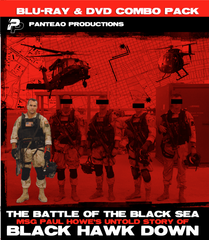 Something I really like about the Mogadishu Mile Memorial Run is that in addition to registering for either the 5k or True Mile Race, you can also register for a virtual 5k race. While it states you're registering for the 5k, it is virtual and you could probably do the true mile instead if you desired. I've personally registered for the virtual 5k, as I have prior commitments that day, but I've made a pledge to get a 5k in that day to remember those from Operation Gothic Serpent.
Make sure you check out the Mogadishu Mile 5k Run online for more details and to register. Head over to their their Facebook page too for updates. If you're interested in more information about the Battle of the Black Sea, be sure to check out Panteao's DVD Documentary and the untold story of that battle as told by Delta Force member MSG Paul R. Howe, retired.