ITS Best In Show Awards from SHOT Show 2017
ITS Best In Show Awards from SHOT Show 2017
While the old adage says, "what happens in Vegas stays in Vegas," we think SHOT Show is a small exception to that rule. For the last five years, we've provided live updates right from the floor of SHOT Show, showcasing the latest in the shooting sports, outdoor, hunting and Law Enforcement industries.
Today, we're featuring our awards for the Best In Show, which include our picks from Apparel, Protection, Firearms and more! In addition, we've included the winner for the Worst In Show.
Best Apparel Item – Outdoor Research Swoop Mitt Shell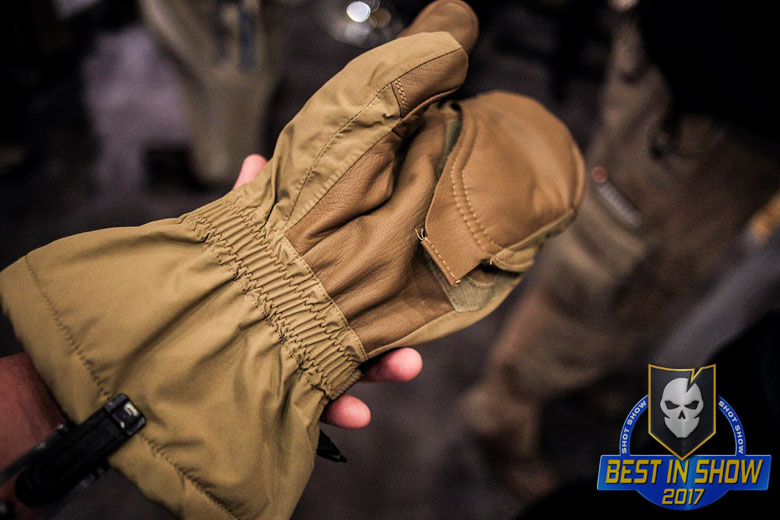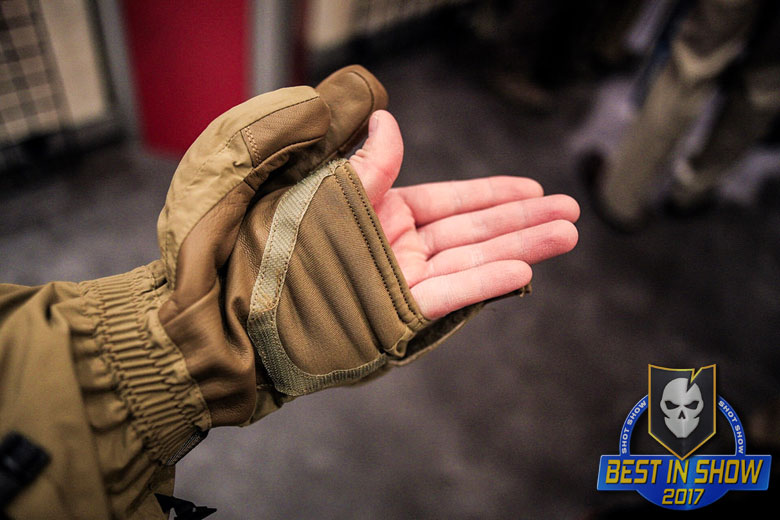 Outdoor Research makes some of the best wearable gear in the industry and it was no surprise for us to see innovative items at their booth this year.
While we're unsure if this was a new product or not, their Swoop Mitt Shell was a standout. It allows a shooter to have the advantages of mittens, but be able to slide his or her entire hand through the finger opening to shoot.
Best Booth – SilencerCo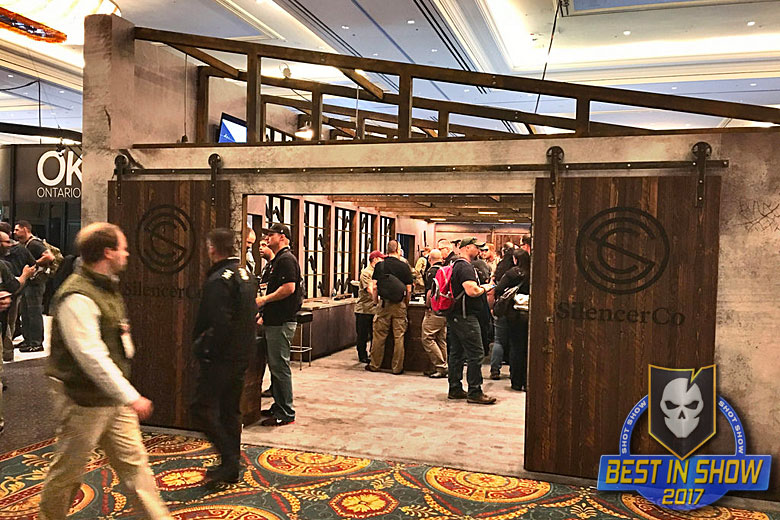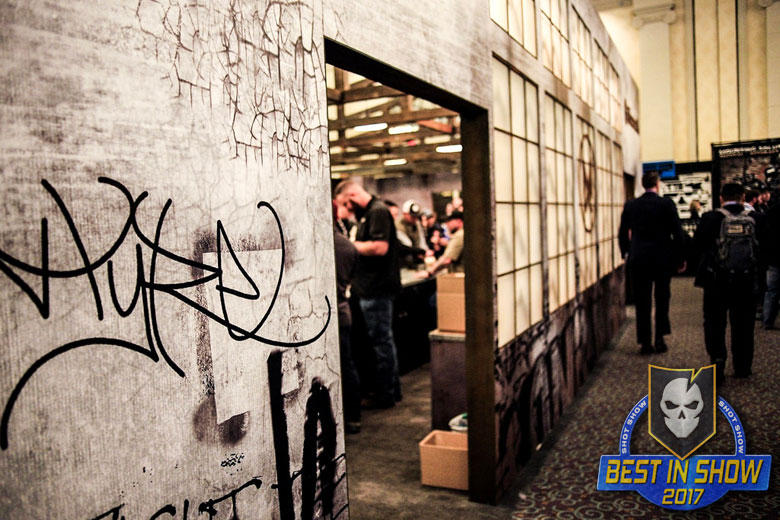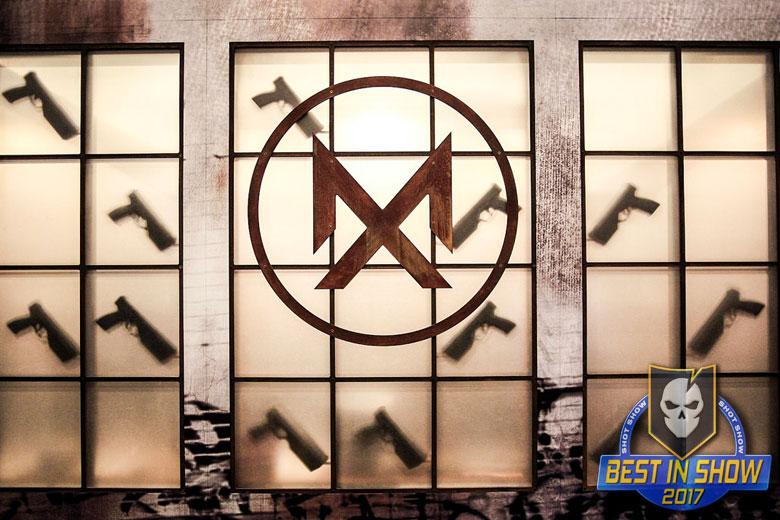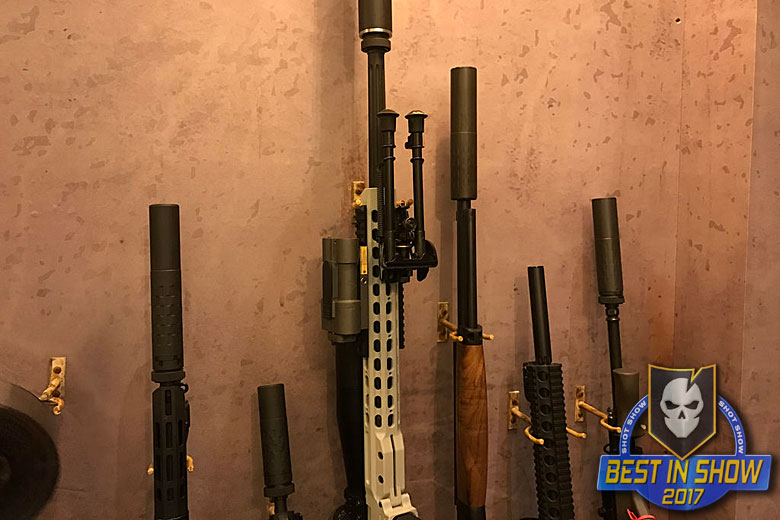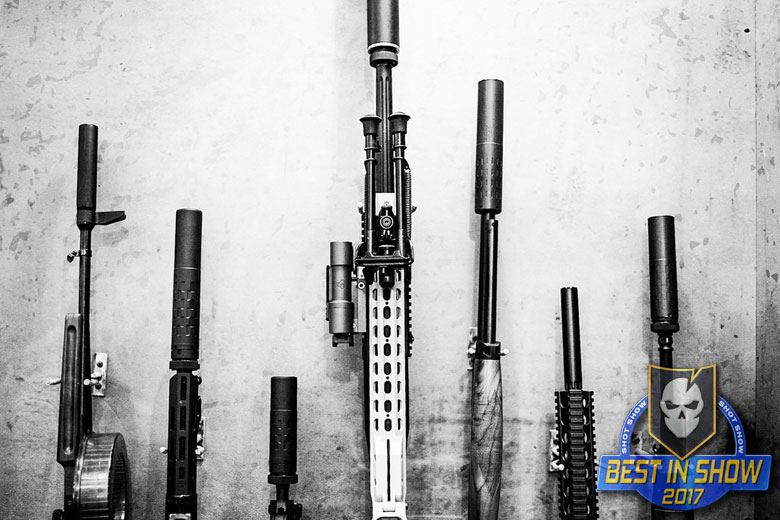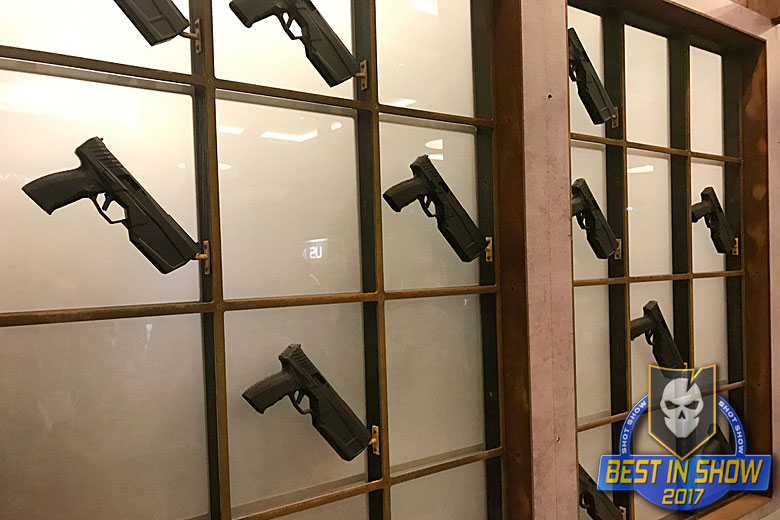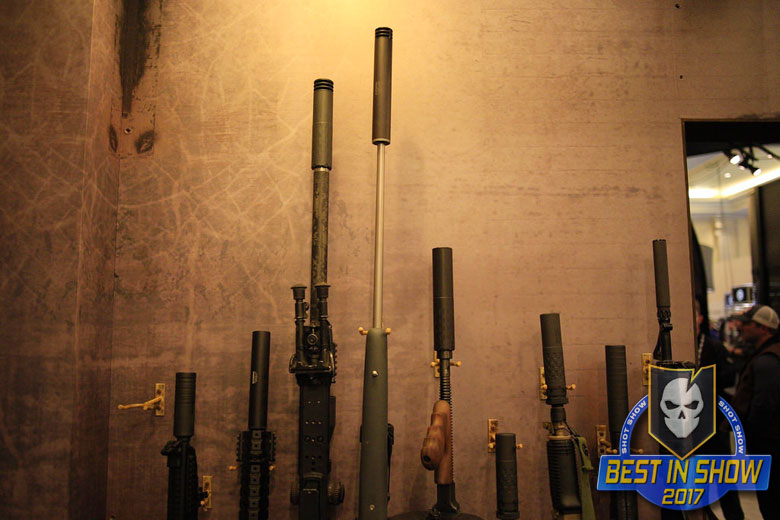 SilencerCo always arrives at SHOT Show ready to impress and this year was no different. Their booth focused on both their new Maxim 9 Pistol and also their continued push toward stripping away restrictive laws preventing citizens from having ready access to suppressors.
Best Costume – Mike Shiwota from ORCA Industries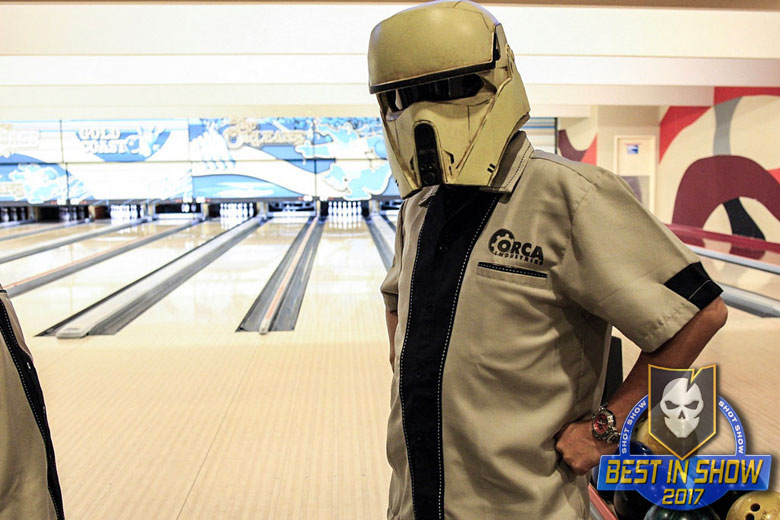 Our inaugural ITS + PDW Bowling Battle Royale was a huge hit at SHOT this year and pitted several industry companies against each other on the lanes.
While some of the teams had custom bowling shirts, ITS included, no one could match the headwear game of Mike Shiwota from ORCA Industries and his Rogue One Shoretrooper helmet.
Best Display – Magpul's 10 Year History of the PMAG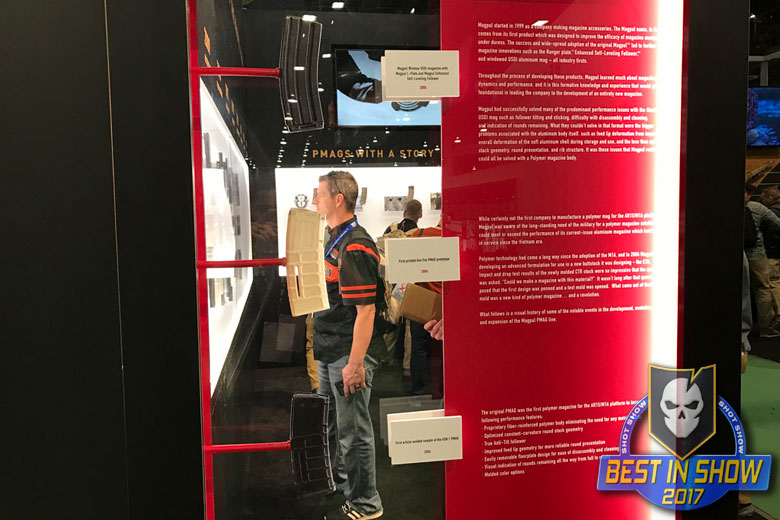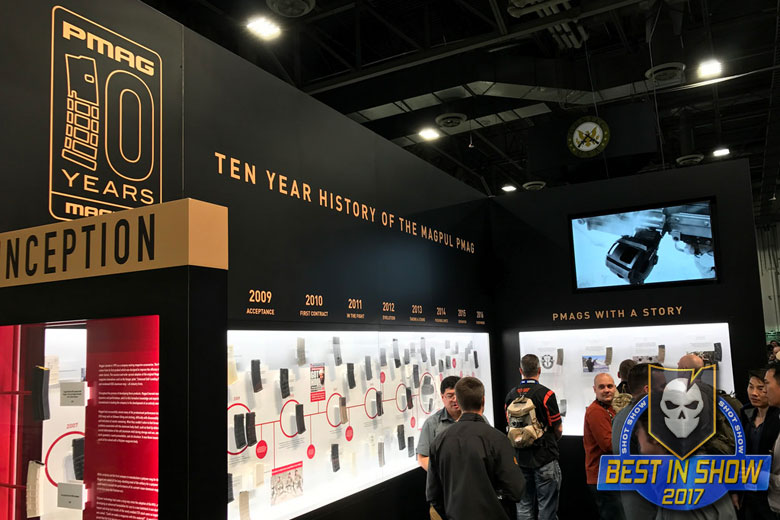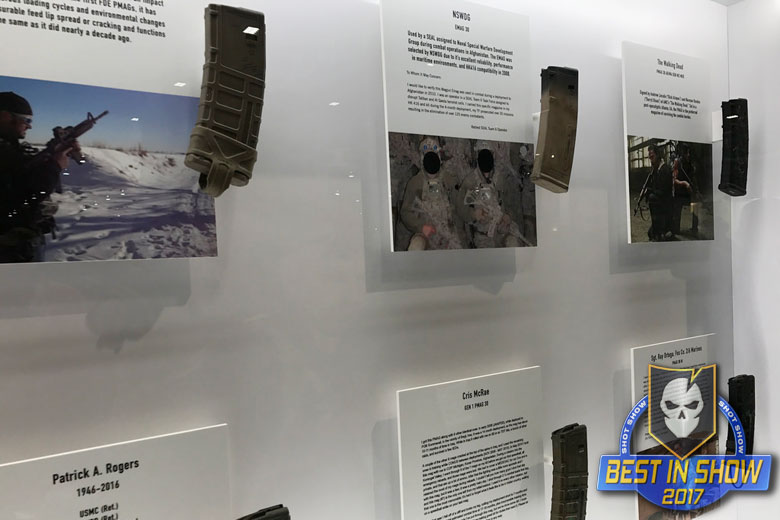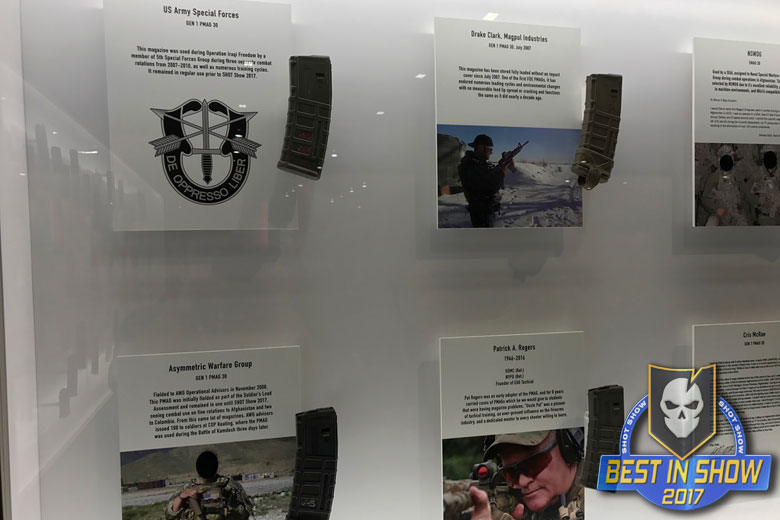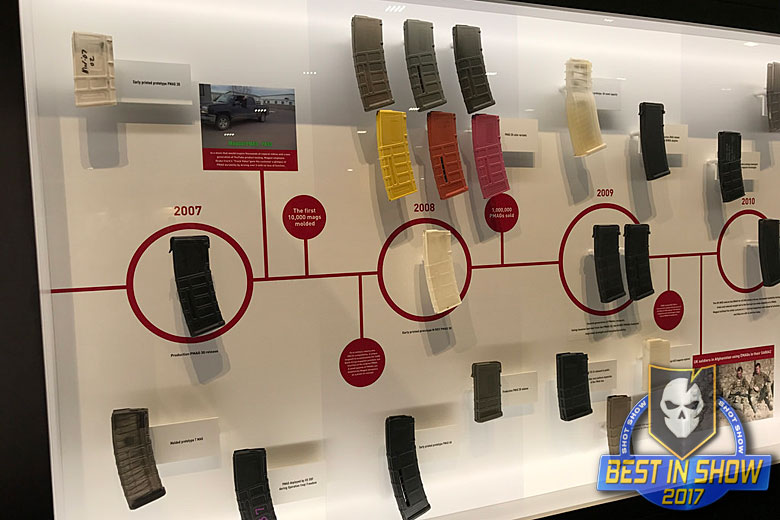 While Magpul's SHOT Show displays are always impressive, this year was particularly interesting and informational with their 10 Years of the PMAG display. Featuring a multitude of PMAGs from throughout the years, it was extremely cool to see their progression and widespread usage.
Sections of the display featured unique PMAGs with individual information. We've included a gallery of these magazines below, showcasing both the PMAG and the stories corresponding to them.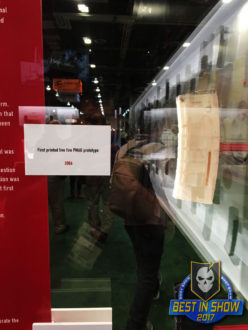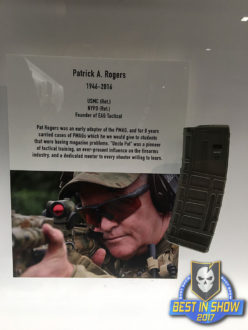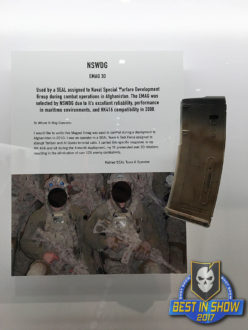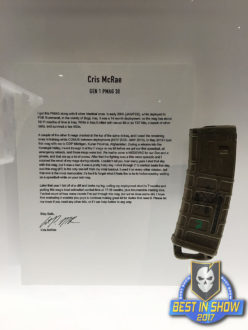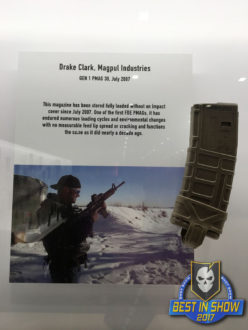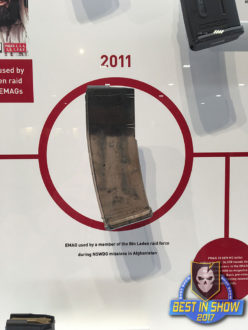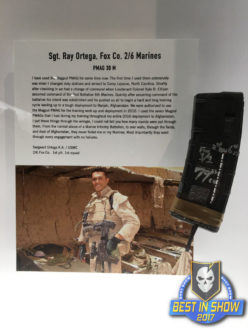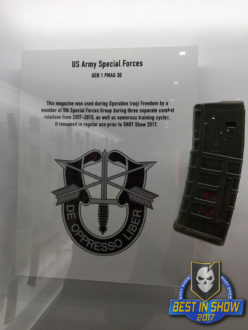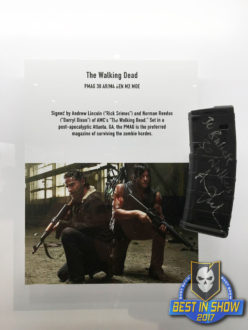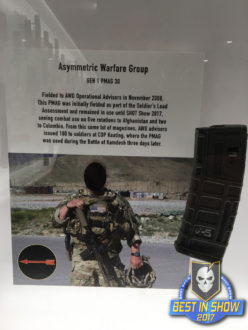 Best Knife Design – Strider SnG Folder in Battleship Camo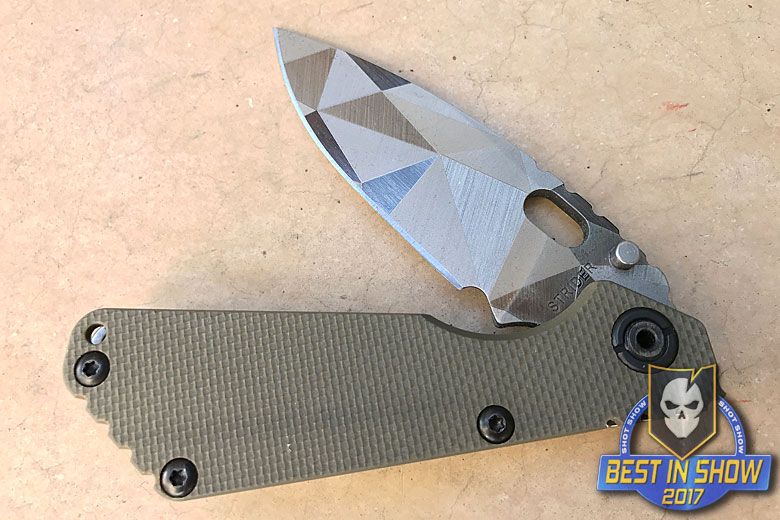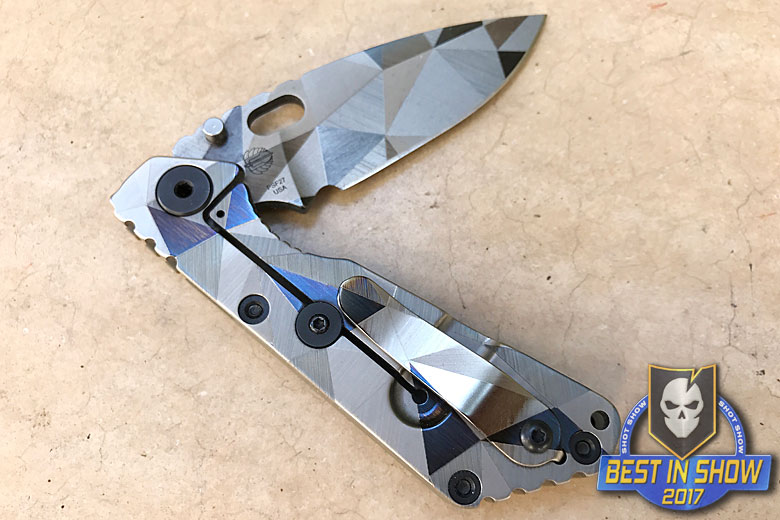 Strider is well known for making some of the best knives in the industry and we were blown away by their SnG in their new Battleship Camo pattern. The pattern is based on the U.S. Navy's Dazzle Camo, used for battleships in WWI and WWII. The camo made it difficult to judge a ship's bearing and speed. While it might not have the same effect on this knife, Strider's laser use to create this pattern is remarkable!
Best New Firearm – SilencerCo Maxim 9 Pistol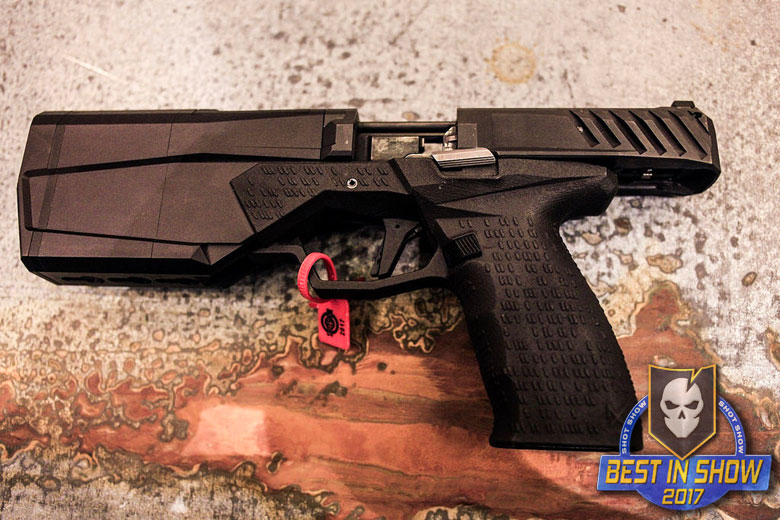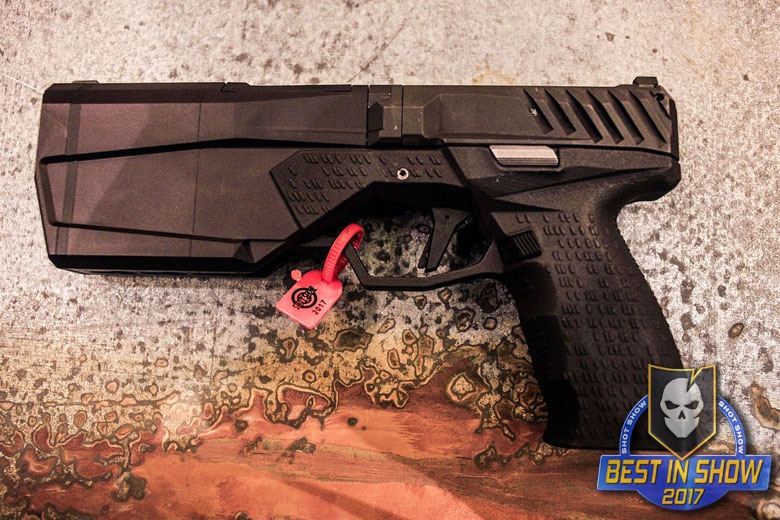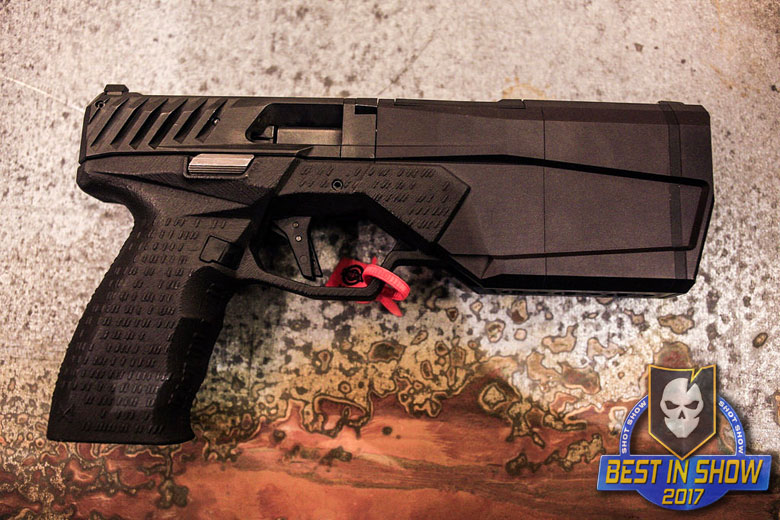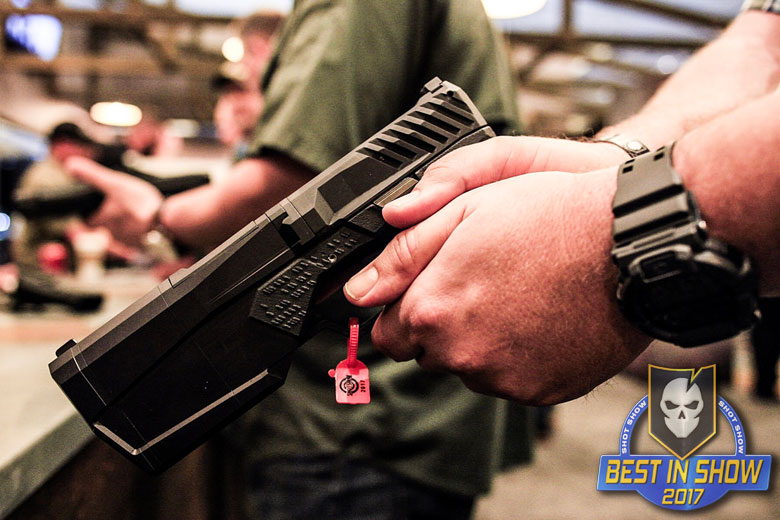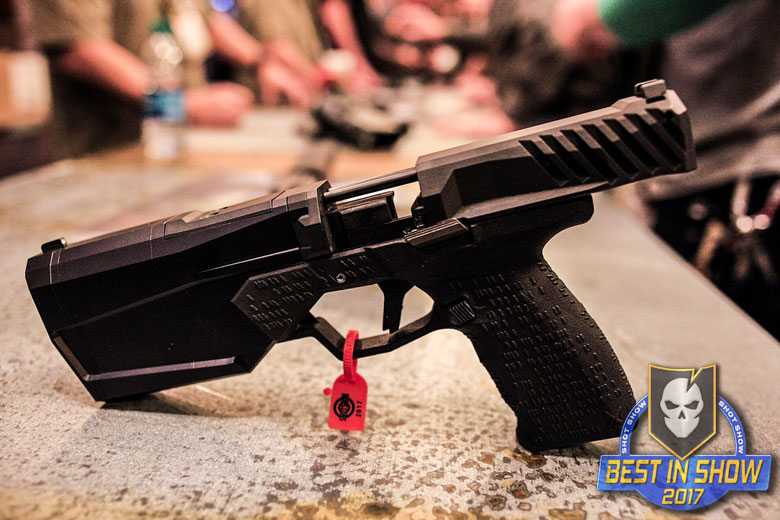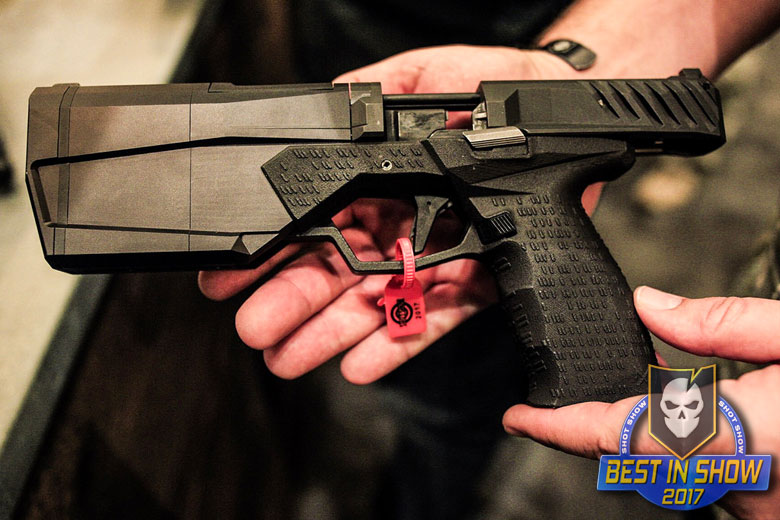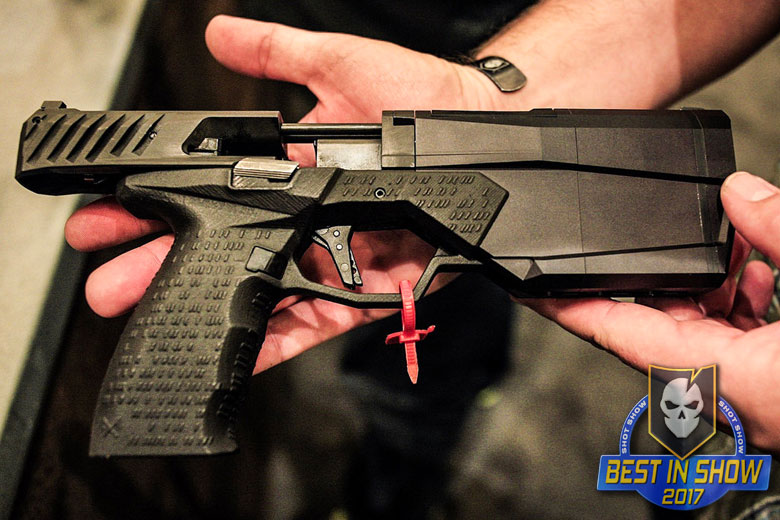 In addition to their awesome booth, SilencerCo showcased the extremely cool Maxim 9 Integrally Suppressed Pistol. Fed by standard Glock magazines, the sound measurement when fired ranges from 130 db to 137 db, depending on the ammunition used. While information has been available on the Maxim 9 for some time, it was announced at SHOT Show that it's now in production and available to order.
Best New Firearm Accessory – The TekTite Magpump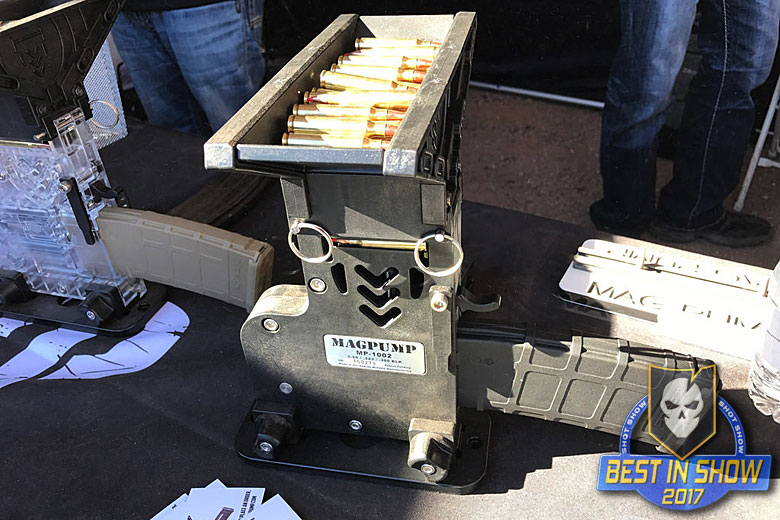 The new Magpump from TekTike can load an AR-15 magazine with 30 rounds in 30 seconds! The 60 round hopper automatically orients rounds for even faster loading. While they're a bit pricey, this could definitely be useful for someone that loads a large number of mags when at the range.
Best New Footwear – Altama OTB Maritime Shoes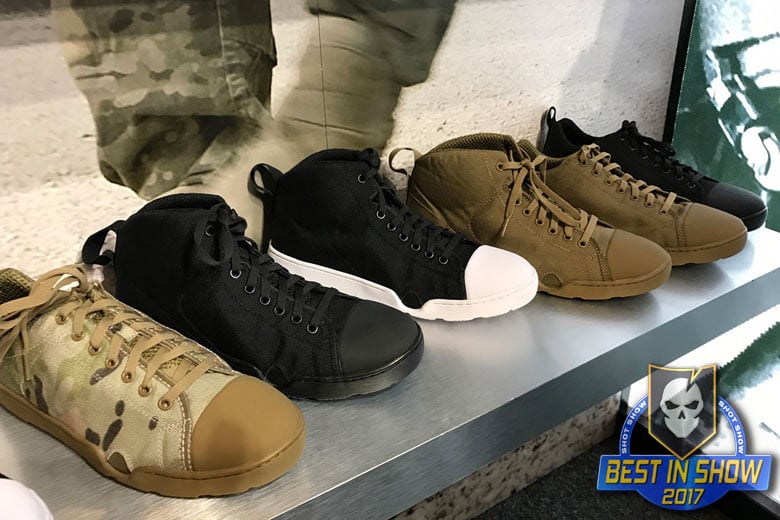 These new OTB Maritime Shoes from Altama are releasing in June in both low and mid-height. They're vented to expel water for over the beach operations and look casual enough for daily wear; easily passing as something like the iconic Converse sneakers.
Best New Gear Storage – Pelican Cases and Luggage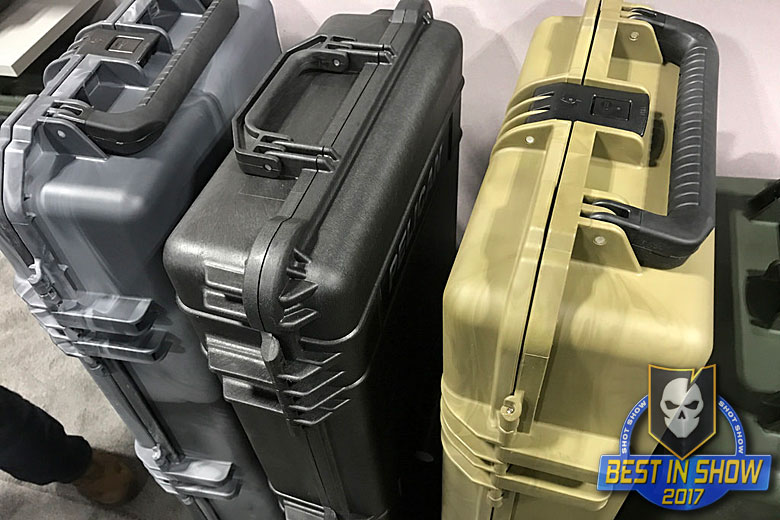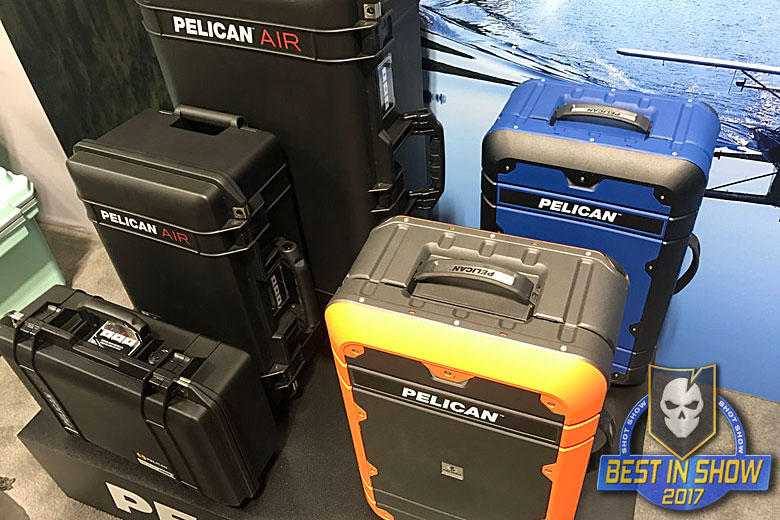 Pelican has long been known for their rugged and reliable cases for all types of equipment. We were really excited to see some of their new luggage, as well as improvements they've made to their existing cases. The luggage is surprisingly lightweight, while still offering great protection. In addition, their cases have been updated with new features like wider handles.
Best New Knife – Winkler Contingency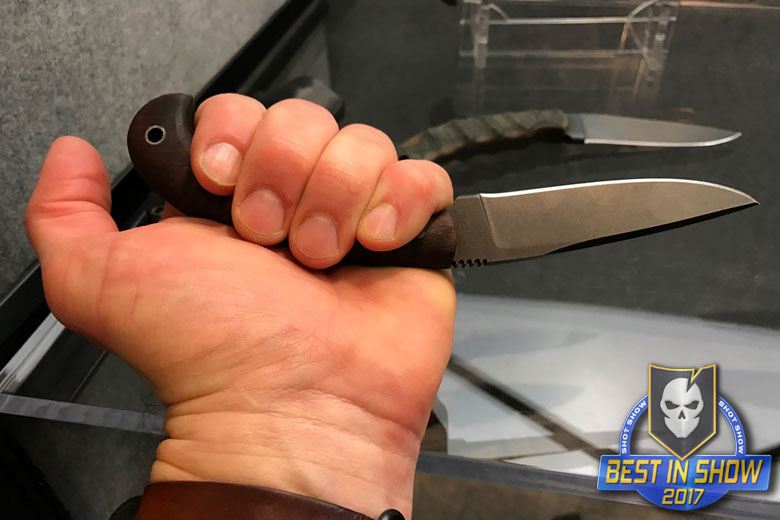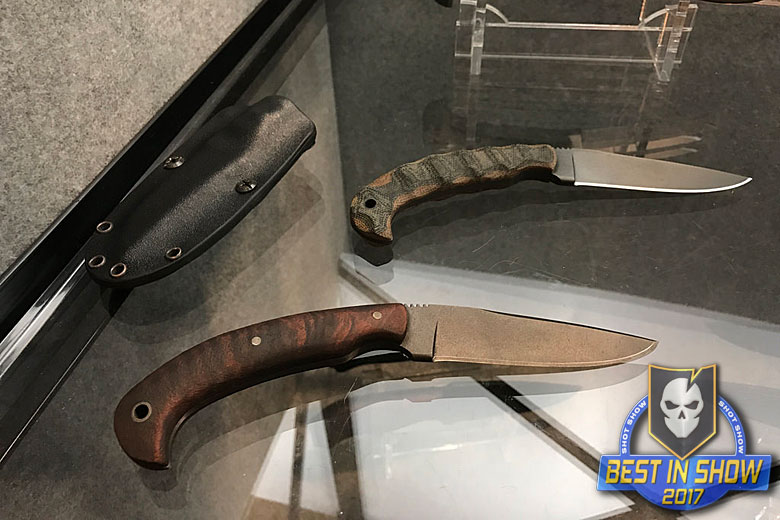 When it come to knives, it can be challenging to develop in the category of "new," but we were pleasantly surprised by the Winkler Contingency blade at SHOT. The blade's curvature allows it remaining outward facing and angled, as opposed to a straight blade.
Best New Law Enforcement Product – The Pepperball Drone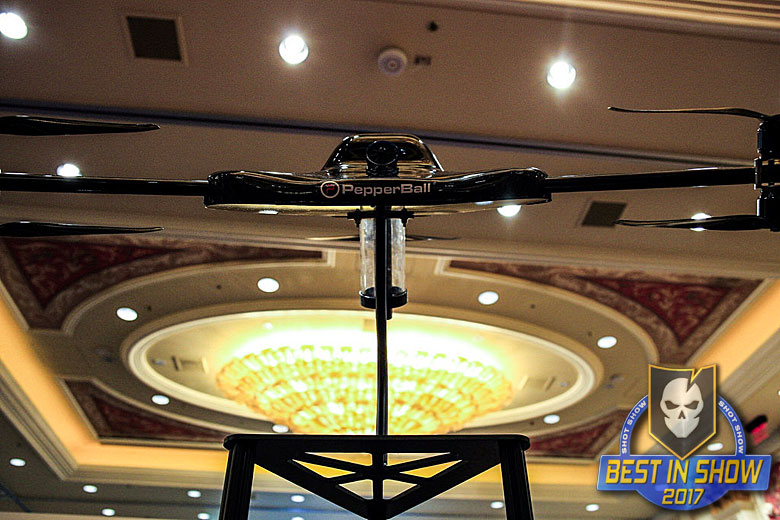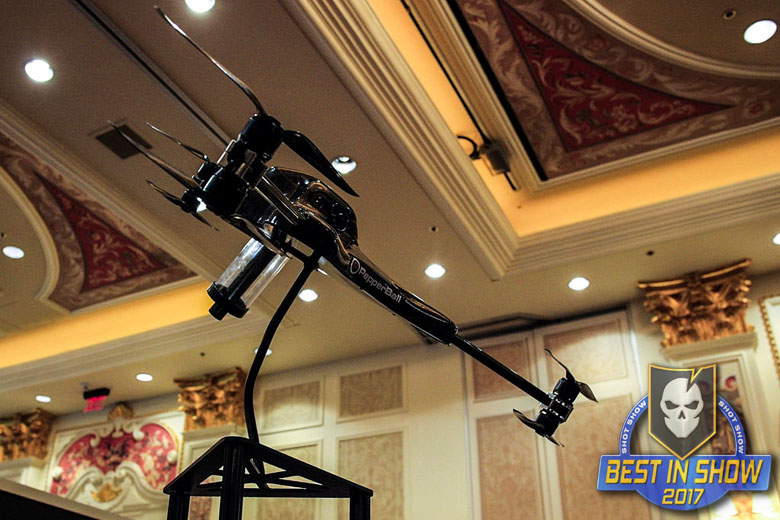 One of the more innovative products we saw at SHOT was the PepperBall Drone. Using a powder disbursement system to get the agent on target, allows Law Enforcement to get crowd control munitions deeper into the fray.
Best New Night Vision Product – N-Vision WFOV PVS-15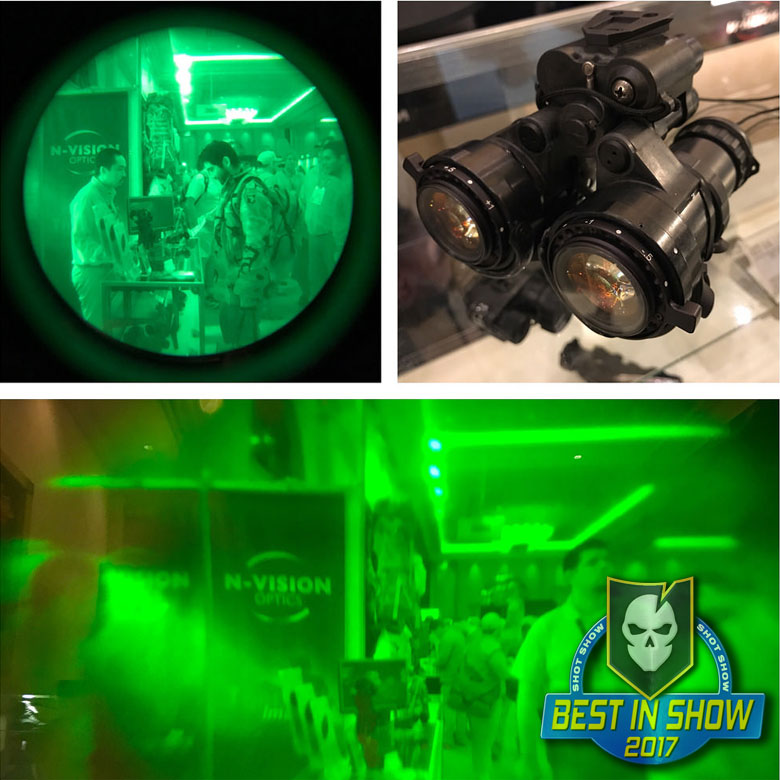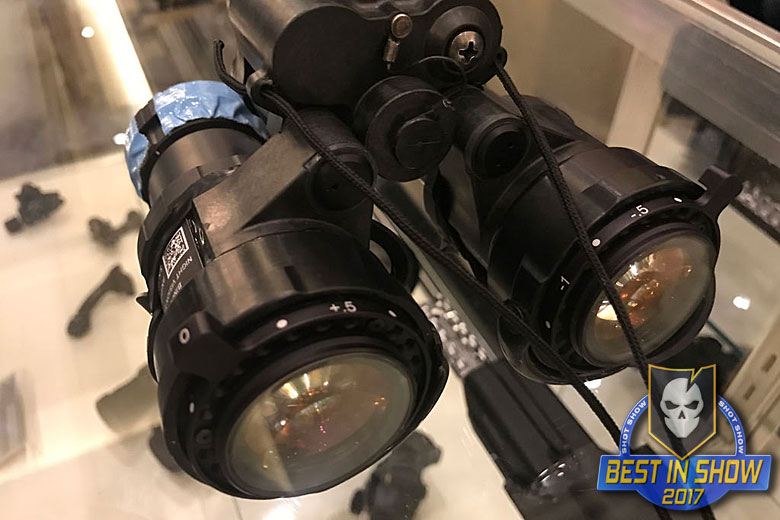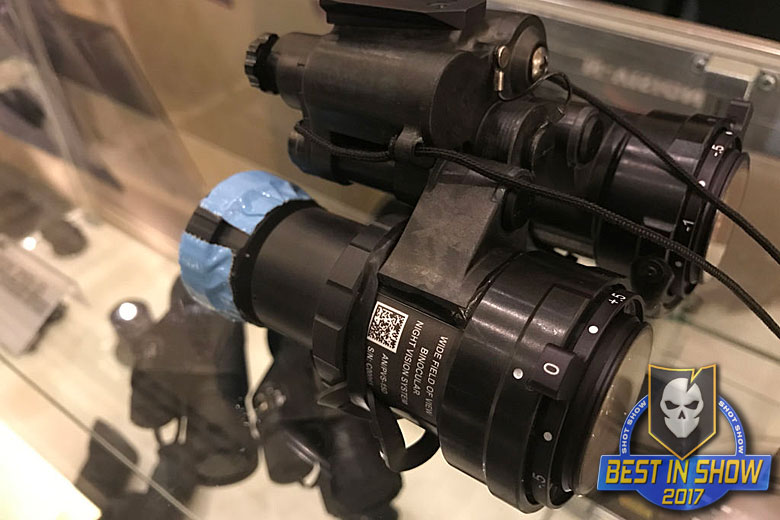 One of the worst parts about running Night Vision is the narrow 40 degree field of view that most PVS-14 and PVS-15 style units offer. N-Vision Optics aims to solve those issues with their new Wide Field of View PVS-15 units that allow for an 80 degree field of view!
Best Personal Protection Gear – MTEK Flux Ballistic Helmet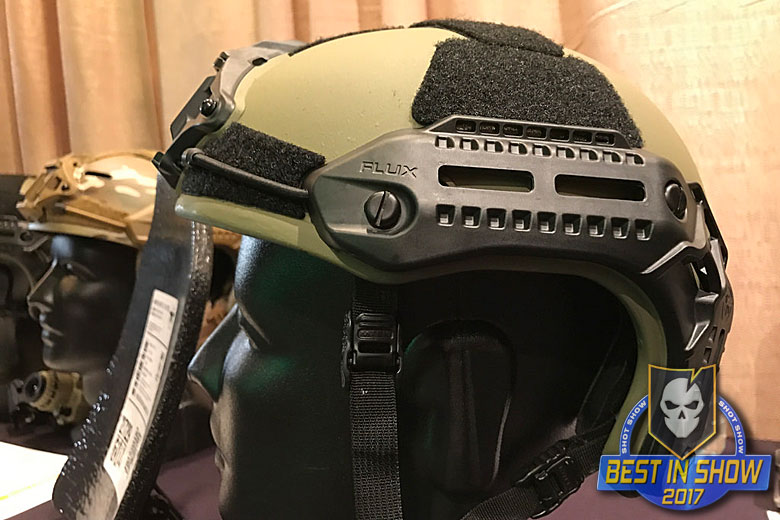 With a shell weight of 1.1 lbs. and total system weight of just 2.2 lbs., the MTEK Flux Ballistic Helmet felt like wearing a bump helmet. Using non-darted ballistic material means that it has no internal seams or weak points. In addition, even the Wilcox L4 shroud attachment has been mounted with no holes drilled all the way through the NIJ 111a rated ballistic material!
Best New Precision Rifle Accessory – Nightforce Carbon Fiber Tripod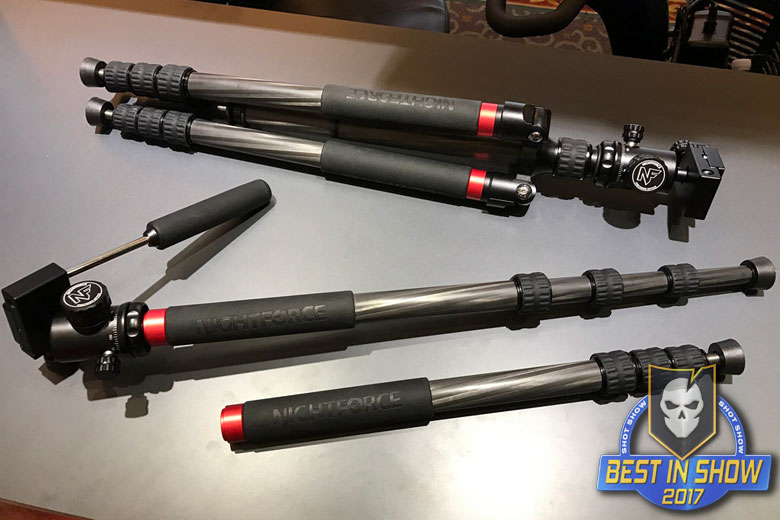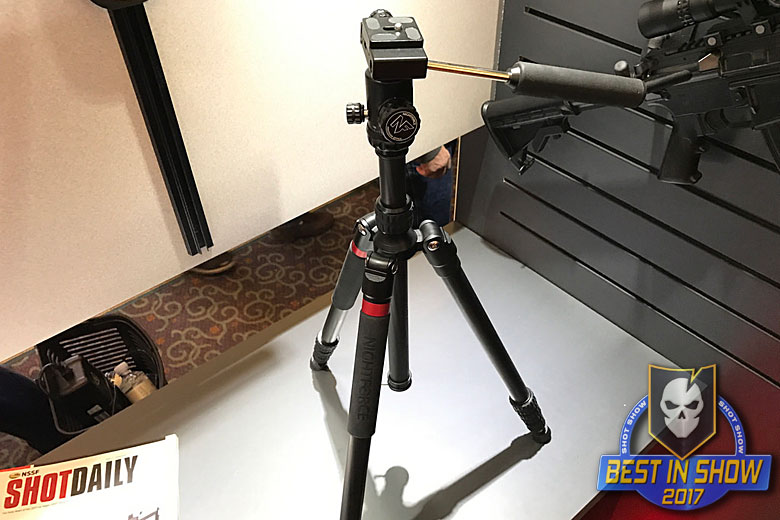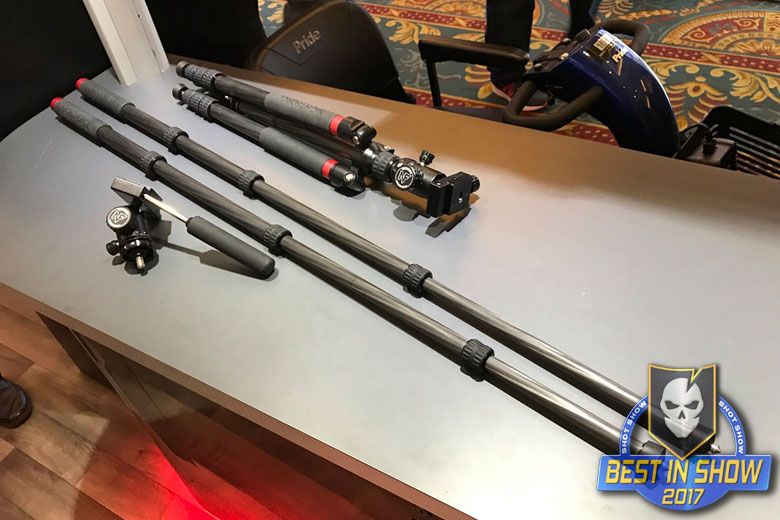 We're huge fans of gear with multiple functionality and the new Carbon Fiber Tripod that Nightforce is working on fits the bill perfectly! Weighing in at around 3lbs., it not only functions as a tripod and bipod, but two of the legs unscrew and become trekking poles! Definitely a game changer for the Mammoth Sniper Challenge!
Best New Tactical Accessory – Blue Force Gear MARCO Chemlight Dispenser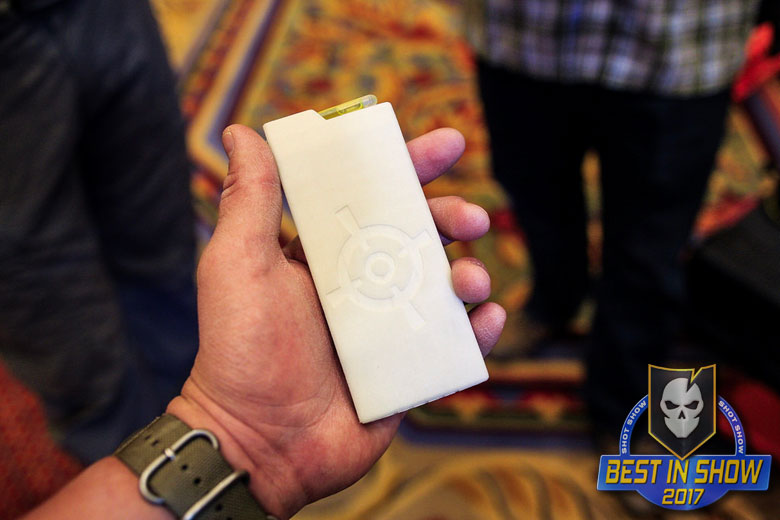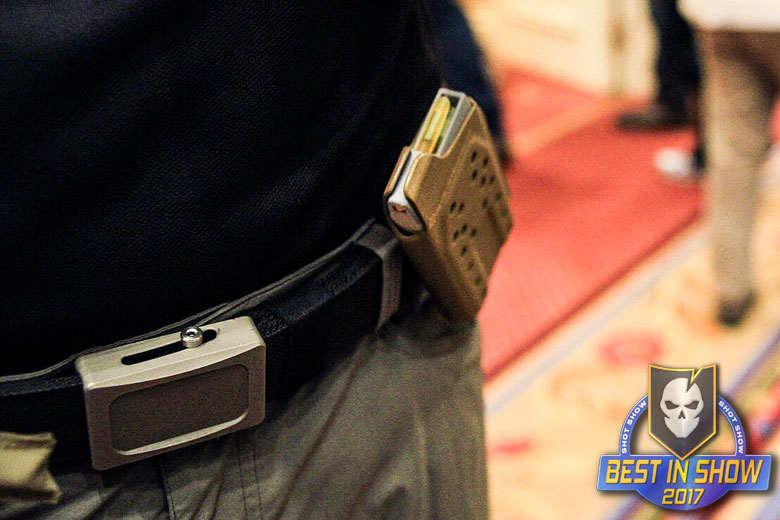 Anyone that's familiar with room clearing understands the value of Blue Force Gear's newest product, the MARCO Chemlight Dispenser. Operating much like a firearms magazine, it allows easy individual access to chemlights for marking rooms as you're clearing. The small, thin profile also means that it won't get in the way or take up valuable kit real estate.
Best Vehicle – Machine Gun Van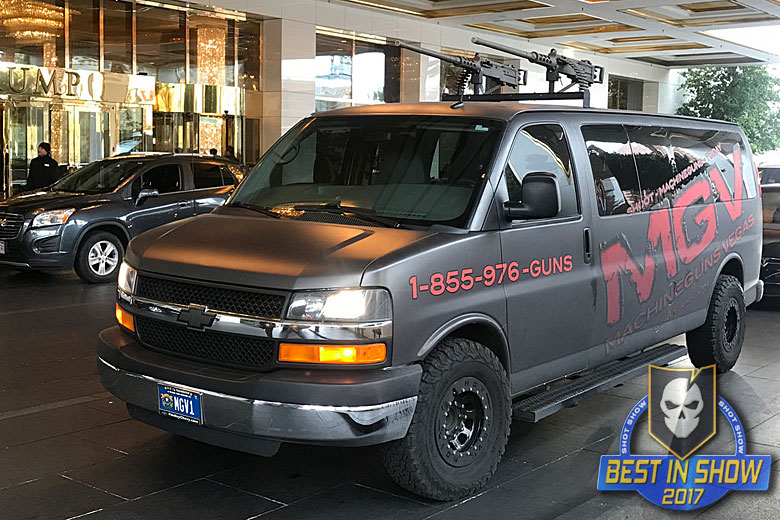 No alarm necessary, the dual machine guns mounted on the top of the Machine Guns Vegas van served as a good enough warning to keep out! This was definitely one of the coolest vehicles we saw during the show.
Worst Item – Swag Carts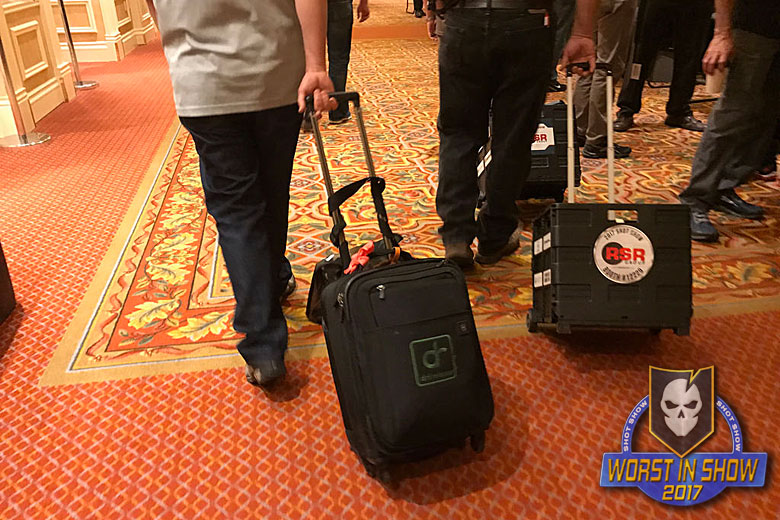 By far the absolute worst items at the show are the swag carts. Whether being towed behind overeager vendors or Trash Pandas, these milk crates and rolling monstrosities can put you on the bench with a broken toe.
What was your favorite or least favorite item from SHOT Show 2017? Let us know in comments below!