Stay Connected Anywhere in the World with CerberLink
Stay Connected Anywhere in the World with CerberLink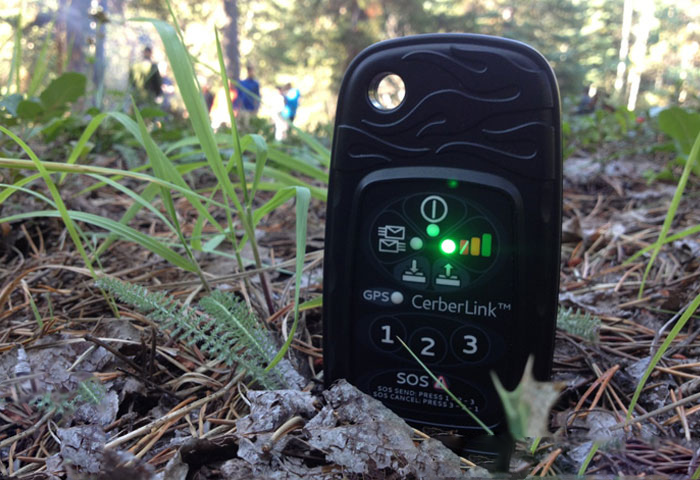 It was a few days before I was flying to Colorado for the GORUCK Ascent this year and I was thinking that it would be great to have a device that allowed me to send and receive messages as well as allow someone to track my current location and movement.
A simple search online produced the usual results; SPOT Personal Tracker, DeLorme inReach, etc. But then I stumbled across a device that no one seemed to have seen before. The CerberLink from BriarTek.
There didn't seem to be a lot press online, but looking over their site it seemed that it could handle my needs. I envisioned the Colorado wilderness I'd be in as the perfect testing ground for a device like this. The features list states that it's capable of sending updates to Twitter, Facebook and email, as well as receive email and other alerts.
While looking at the options for ordering one, I noticed they had units available for rental. This was perfect because it would allow me to test it without having to spend a large amount of money up front. When I emailed them to ask a few questions, they offered to send me a demo unit for testing.
Interestingly enough, their main office is located just a few miles from my house and I was able to pick it up in person. In addition to a full list of features the CerberLink boasts, it's also designed and manufactured in the USA. Does it get any better than that?
They're careful to stress that it's not a true rescue beacon, but a device that allows direct, two-way communication anywhere in the world. It uses the Iridium satellite network which blankets the globe with a large number of satellites. This also helps acquire a signal relatively quickly in most environments. If you're in an emergency, their staff is notified and they do their best to get you the help you need.
During my time of testing and evaluating, there were a few things I wanted to keep in mind:
Ease of use (device and website)
Battery Life
Live tracking performance
Sending check-in messages
Setting breadcrumbs with and without custom notes
Placement of device on or in my ruck
Company History
Before I get into the review, let me give you a little background on BriarTek, the company behind the CerberLink.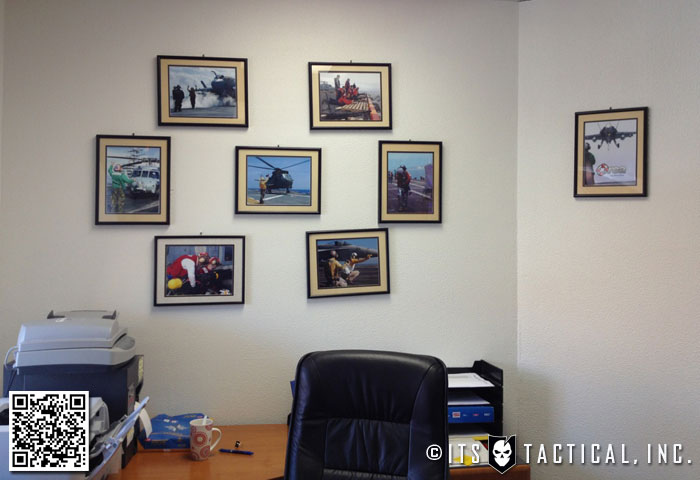 While the CerberLink is relatively new (launched near the end of 2011), Briartek has been around for approximately 15 years. Their products deal mostly in safety and survivability while focusing on "man overboard" products. A variety of their units are used in the entire fleet of the US Navy.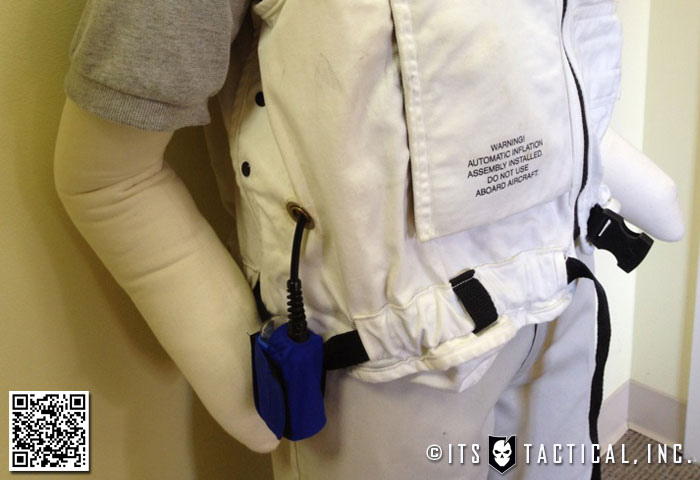 One of their devices is in every life jacket on board everything from 5 meter rigid inflatable boats to aircraft carriers. Each life jacket has their transmitter and receiver to aid in recovery of a man overboard. In fact, they've also have built and are testing a version of their beacon for submarine escape in British submarines. I feel it's safe to say that this company has their priorities in line.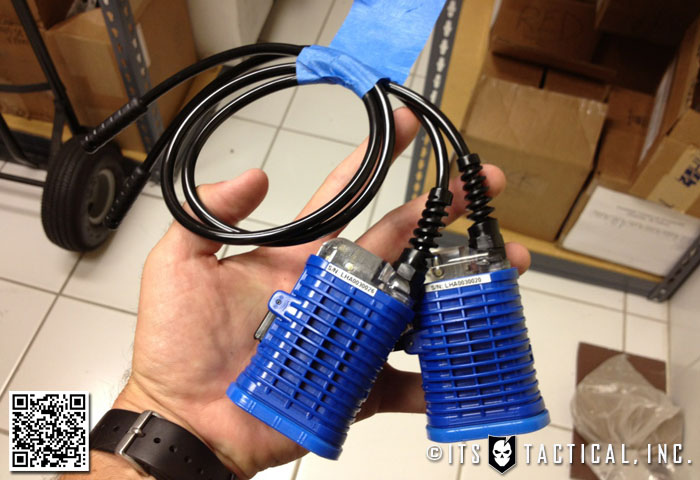 I was able to spend time with some of the crew at the BriarTek office and frankly I was pleased to find such a good company. They were very down to earth and open to answering any questions, even allowing me to take photos of their workspace. They aren't the largest company, but the quality of their employees makes the difference.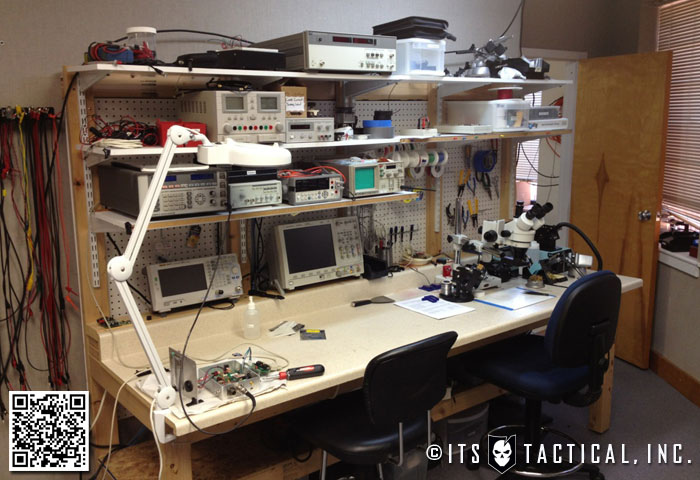 They also don't fully produce each product in-house, but have the capabilities to do so. They even have a couple of 3D printers so they're able to ready a mockup of any new design quicker than most. If you're a tool geek, then you'd love their office. They have plans and prototypes on the wall and soldering irons at the ready.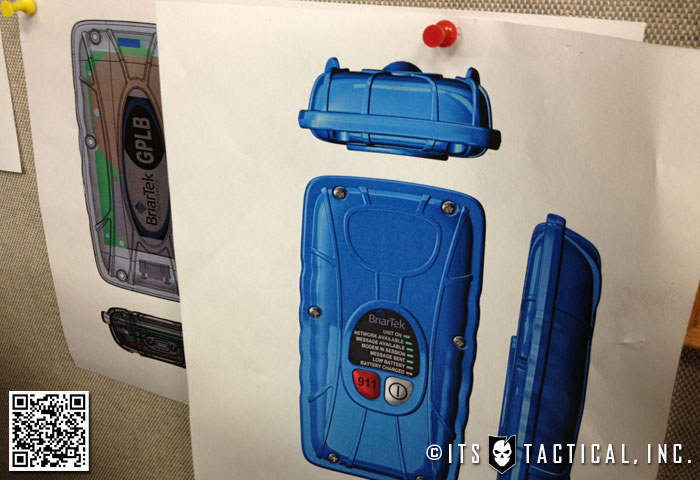 CerberLink Capabilities
The Cerberus global communication system lets you exchange messages with friends, family and colleagues–wherever you are in the world. Cerberus will send you critical alerts, tailored to your exact location. Let your friends ride along by sharing your experience on your favorite social website. Cerberus can even help you get assistance in an emergency.
I mentioned the ability to update Twitter and Facebook and with only a few minutes of setup, it worked perfectly. Although currently it can only post to a personal Facebook page and not a brand page (such as the ITS Tactical page). But that's only because the app hasn't been developed yet.
The beauty of the CerberLink over other devices is that they have a completely open API so anyone can write an app. If you have a really cool idea, they may even send you a unit for testing. I really appreciate that way of thinking.
CerberLink can also send and receive emails. They give you a unique email address to hand off to those you want to keep in touch with and in my test, emails both outbound and in worked great. I guess if you really wanted to get some or all of your emails, you could set up a forwarding system with filters but that would most likely end up costing you a ton of money in messaging fees.
What's Included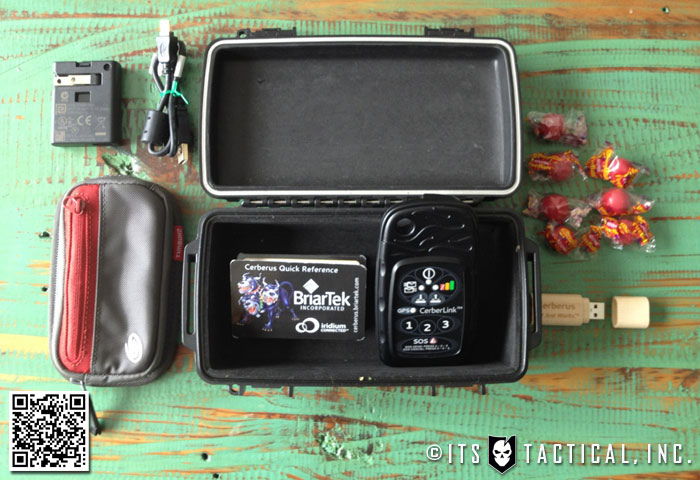 CerberLink [small, ruggedized, two-way satellite communicator]
Laminated pocket size quick start guide
USB flash drive containing PDF user manual
USB cable for charging and wall outlet adapter
Timbuk2 pouch for CerberLink
Atomic Fireballs [a fun alternative to packing peanuts]
All of the above comes in an Otterbox case with their own branding.
Ease of Use
The device itself is fairly simple but may have a bit of a learning curve. It doesn't take long to figure out the basics but for some, it may be best to take a day and fiddle with it until you get used to its operations. Learning which blinking lights mean what takes a bit of understanding.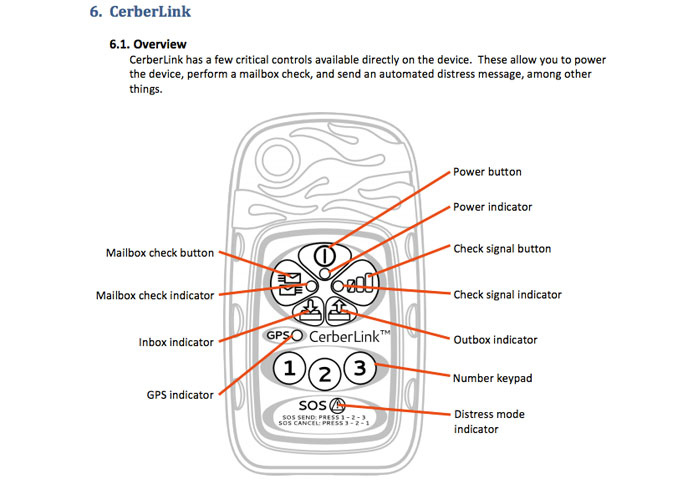 While navigating the app on your iPhone, there are help popups that provide useful information. You can easily turn those off when you get used to the functions but I kept them on because they helped until I was familiar with the interface.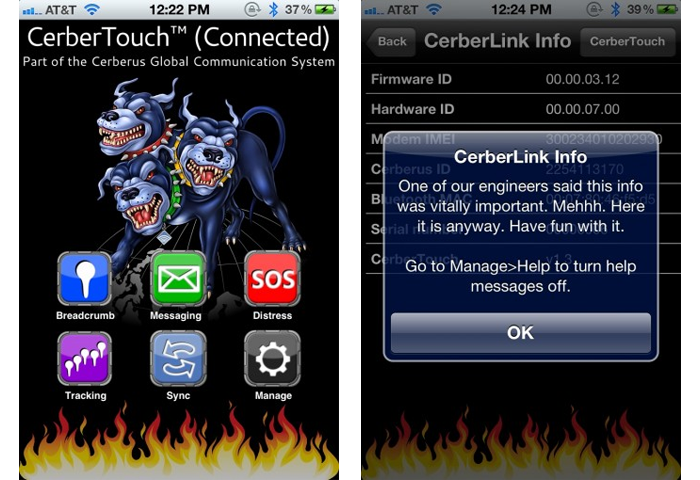 The website is useful but not exactly intuitive (they're working on it). I often found myself getting lost in the navigation. Initially, I had some trouble trying to share a map of my movement but then they updated the back end of the site and made it much easier.
I was also able to use the site from my iPhone and iPad. It wasn't a mobile specific site but the functionality was there.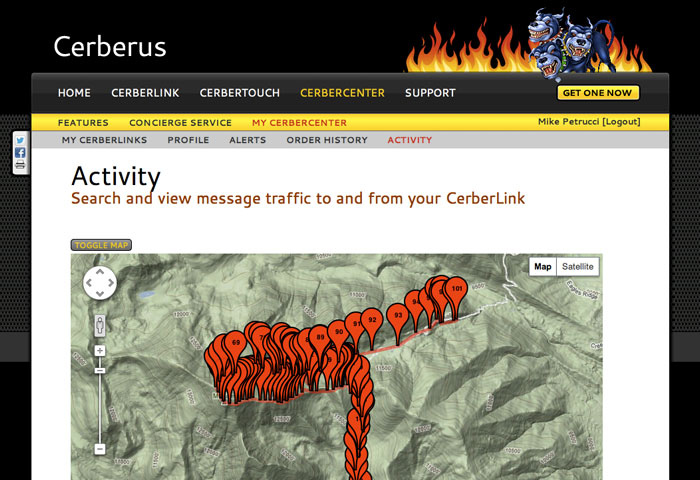 Battery Life
I must say that I'm quite impressed with the life of the battery. I used it mainly when we were on the move from one location to another and a few times in camp to send messages. It lasted the entire trip (around 4 days) and only on the bus ride home did it show 4% battery left. It handled the live tracking with ease (updating every 10 minutes) and it must have an extremely smart auto sleep function. I brought a battery backup for it and never had to use it.
If you buy or rent a CerberLink and plan to use it in conjunction with your phone, be sure to put your phone on Airplane mode and turn both off at night. This helped to preserve a lot of battery power.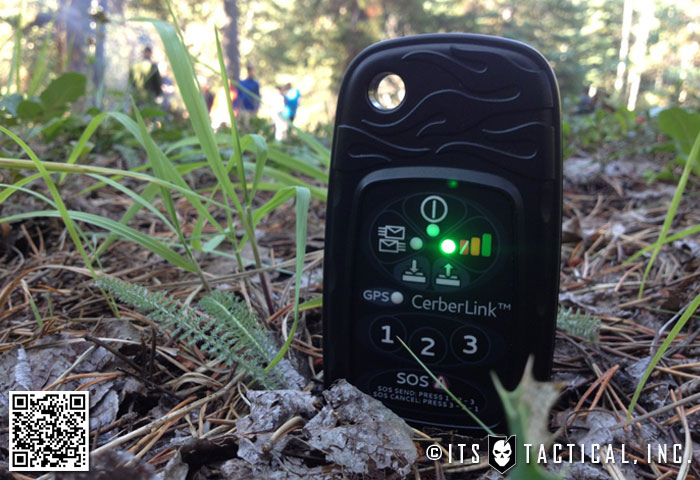 Performance – Using CerberLink in the Wilderness
While testing on my hike of Saint Mary's Glacier, I wasn't sure if a breadcrumb got uploaded so I tried it a few times. When I got to a computer later that day, I noticed that it uploaded all of them. I guess you just need to trust that the message will upload when it acquires a signal.
I was also a bit worried about where I should place the CerberLink because they recommend keeping in an upright position. Initially (during my summit and descent of Mount Yale) it was on the strap of my ruck and while that may be the optimal location, it also worked well in the outer pocket of my GORUCK GR2 under a layer of 1000D Cordura. It's best not to over think it and worry about placement too much. Do what you can to keep it as close to the sky as possible though.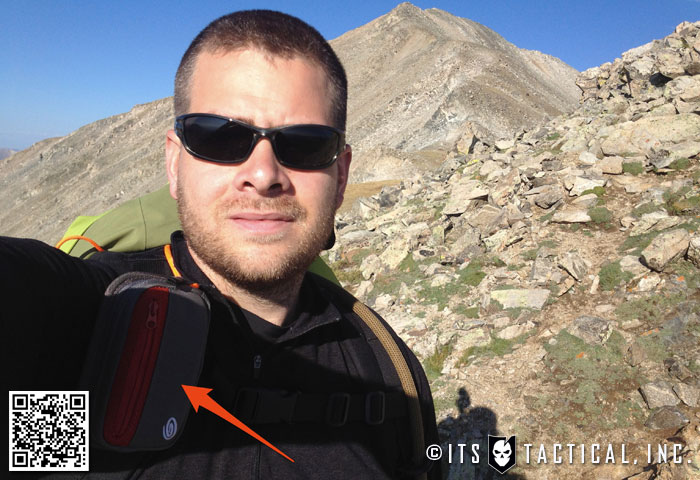 In camp with a decent amount of trees, it acquired a signal quickly and I was able to send and receive an email from my wife. Very impressive. With all of the satellites overhead, it usually only takes a few minutes at most to grab a good signal for transmitting.
The hike up to Mount Yale and back to camp was a 17 hour day. I set the CerberLink to track every 10 minutes and it performed wonderfully. No problems as far as I could tell.
Note: This map was made manually through the Backpacker.com iPad app using the CerberLink collected data points.
Setting manual breadcrumbs with notes worked great too. I could mark certain parts of the trail that we filtered water at or maybe cached some supplies. You can drop a breadcrumb on the device itself by just pressing a series of numbers, but if you want text added to the breadcrumb, it's a simple process through the app.
I was also able to quickly and easily send a check-in message to anyone in my contacts list. You setup the contacts list in advance and you can decide if you want them to receive a text, an email, or both. It just lets them know you are ok and shares your current location.
Where to Find the CerberLink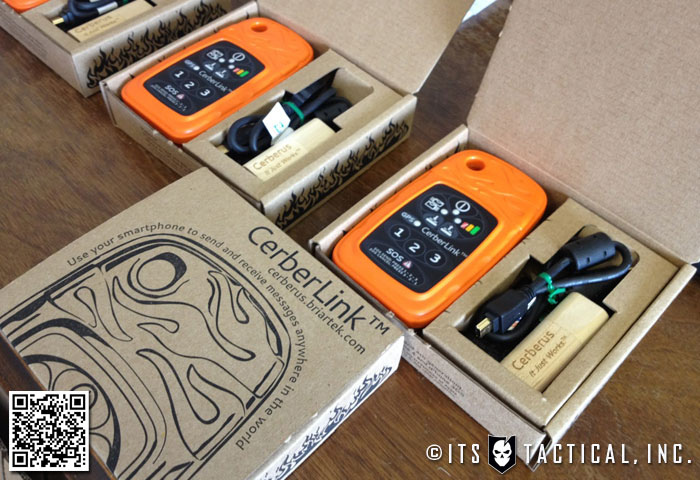 Currently, your best option for getting your hands on the CerberLink is to purchase or rent a unit from their website. They are doing a test run at REI but there's no word on which stores will get it for now. I'd like to see their device in outdoors stores across the country and maybe soon I will.
*Update* The Cerberus CerberLink is now available from REI.com.
At this time, the prices for purchase are $499 and $799 and both plans are very different. The former is more of an annual membership and the latter is a "pay as you go" approach. Their rental plans are $64.95 for a two week rental and $89.95 for four weeks. Keep in mind that these are subject to change so check their site for details. This is meant to be just a basic guide and not a definitive list of their options, as each plan has specifics involved with them (in terms of how many messages you get, annual fees, monthly fees, etc.).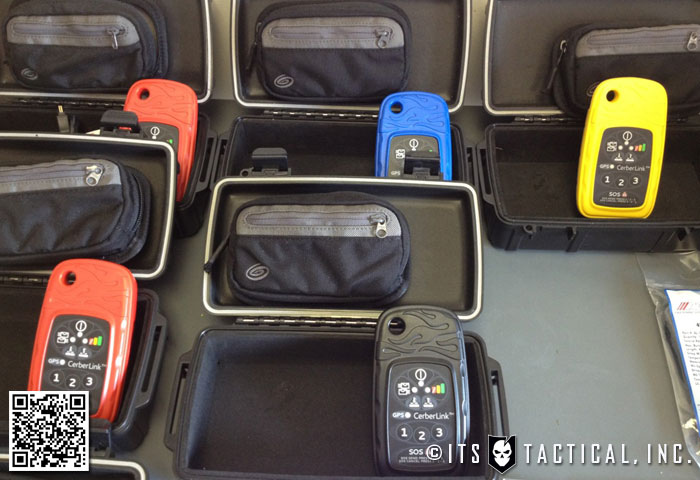 Conclusion
Overall, I think this is a great device and truly a contender for the big players out there. Next trip I go on where there is no cell phone reception, I'm certainly going to turn to the CerberLink. Its proven itself already with me and the ability to rent only when I need it is great. Your mileage may vary so if you're skeptical, rent one for two weeks and give it a shot.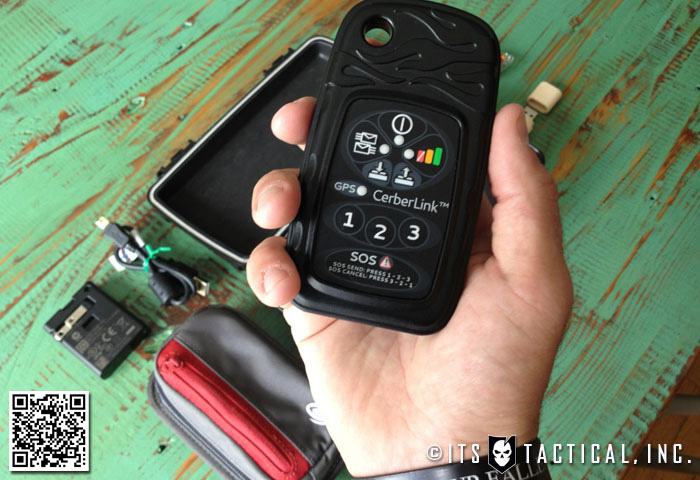 What I Would Change
The included pouch doesn't fit the straps of my GR2 so I had to connect it with a bit of creativity. I may be the only one at ITS that doesn't have a bunch of MOLLE pouches lying around so it's not a real problem, just something to keep in mind.
The name of the device when connecting through Bluetooth is a bit confusing. Granted you probably won't have a lot of Bluetooth devices popping up in the wilderness but at home I didn't see how the name corresponded to the device. I think I was just expecting the full name instead of the abbreviation [CL_2930].
The site mentions what you can do with the device but I want it spelled out and easier to understand. Specifically the messages feature. Through your plan you are allowed so many messages. What constitutes a message? An outbound Twitter or Facebook update, an email, breadcrumbs, live tracks… It could be easy to get in trouble if you don't know because any message over your allotment is $.75 each.
I would like to see an overall graphical and user interface improvement to the site and smart phone app. Not because I think it's bad, but because I want it to look as good as the entire device works.
While visiting their office, I brought up these issues and they were very receptive. They are a team of technical oriented engineers and know that they have a lot to work on. Knowing that they are open and willing to grow shows that this product will continue to get revised and become even better.
As a side note and by coincidence, ITS Tactical Life Member Tom Rader at the GORUCK Ascent testing the DeLorme inReach and was overall pleased with it's performance. It might be worth while to do a full breakdown comparison of each device at some point…
Disclosure: The author was given a demo unit with unlimited data from BriarTek for test and evaluation purposes.