Is an NSA-Proof Messaging App Possible? Heml.is Thinks So
Is an NSA-Proof Messaging App Possible? Heml.is Thinks So
Hemlis means "Secret" in Swedish and hopes to bring a messaging app to the market that will prohibit anyone from listening in, including Hemlis themselves.
Companies that we all depend on for our news, information and social experiences have been forced to disclose their user data and even prohibited from telling their users that they have. Even our private communication is susceptible to monitoring.
http://youtu.be/oPeujbY3feM
Secrets are only secrets if they are secret, says Hemlis. To keep our future text messages that way, Hemlis will be based on end-to-end encryption using XMPP w/ PGP. If you're not familiar with XMPP, it's an open-source instant messaging protocol that anyone can use. Furthermore, because of the flexibility of XMPP, custom functionality can be built on top of it. In this case, that functionality is PGP (Pretty Good Privacy.)
Current Secure Offerings
The concept of a secure messaging platform isn't new and there are a few platforms currently available.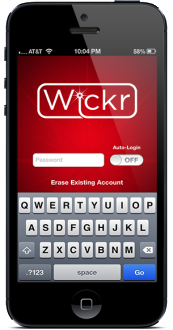 You may remember that we took a look at Silent Circle's text messaging offering some time ago and noted that it was a proprietary system and that "Proprietary security software is an oxymoron — if the user is not fundamentally in control of the software, the user has no security." [source]
Another app worth looking into is Wickr, which offers military-grade encryption of text, picture, audio and video messages. It also features sender-based control over who can read messages, where and for how long.
Apple has also been public about not being able to access communications over FaceTime video chat and iMessage, as the data is encrypted between sender and receiver.
Hemlis hasn't given a release date for their app, other than saying that it will be ready when it's done, but has said it will be available through the Apple App Store and on the Android through Google Play.