You may remember us talking about the new A-TACS camouflage a few posts ago and we have another camo update for you. In a recent press release, Digital Concealment Systems and Tactical Assault Gear (TAG) announced that A-TACS nylon gear will now be available for purchase.
TAG will be one of the first in the industry to use the A-TACS camo printed loop velcro and nylon webbing. The colors on the printed loop are really very well done and offer a benefit over other camouflage systems.
Some of the products you can expect to see A-TACS on are TAG's rugged plate and armor carriers, packs and molle pouches.
If you want more information on A-TACS, contact TAG at either www.tacticalassaultgearstore.com or 1-888-890-1199.
A-TACS and Bushnell
Digital Concealment Systems has teamed up with Bushnell to feature A-TACS on some of it's products. The Elite 1500 laser rangefinder, the Legend 1200 laser rangefinder and their Tactical Elite series scopes all got a nice makeover in A-TACS.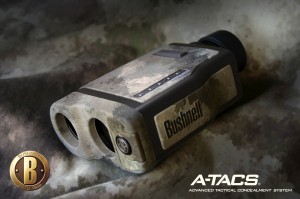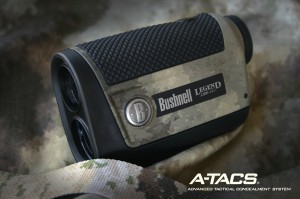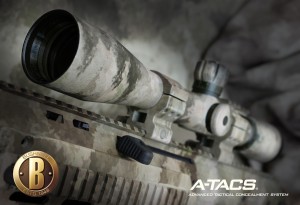 A-TACS seemed relatively "quiet" early on but is making a nice jump to more mainstream use. They are quickly making a name for themselves and offer a unique pattern that looks to be yielding great results. With all of these new offerings by DCS, what do you think of the A-TACS system? What would you like to see offered from A-TACS?
Oh, and if you missed the phone interview that we had with A-TACS/Digital Concealment Systems, you can watch it on UStream any time here