Custom Solutions with Down Range Gear
Custom Solutions with Down Range Gear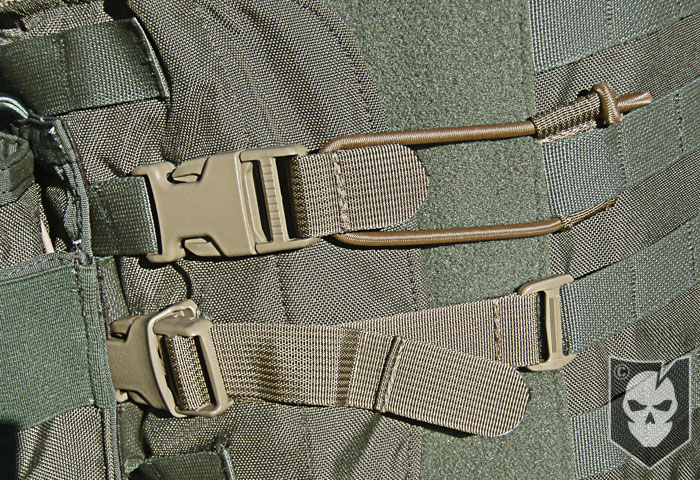 Sometimes bigger isn't better and this certainly came true recently when I needed a fix for my TAC vest.
I was having issues with the vest coming apart partially at the sides. The front and rear panels  are only held together with Velcro strips. This works fine for concealable body armor but it isn't optimal for a TAC vest loaded down with gear.In extreme body positions the Velcro would try to separate and that wasn't good. Like anything velcro, once you start to separate it, it doesn't take much force to completely undo.
I started searching for a solutions online and came up empty. None of the "big" gear carriers had anything that looked like it would work. All the pre-made strap systems were for mounting things vertically on PALS webbing. In my case I needed to have the straps run parallel and I couldn't find anything that looked like it would work.
Down Range Gear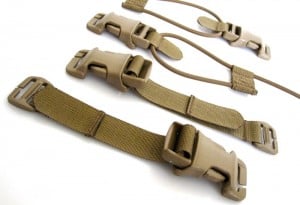 Enter Chris at Down Range Gear. While looking at the ITS Tactical  review "Fantastic Solution for your Chest  Waist Strap" I thought there might be a way to retrofit that strap on my vest. I emailed Chris with photos and explained my problem.
Chris literally emailed me back three minutes later and said he didn't think that would be the best solution. He suggested a PALS shock cord anchor or strap system. He included photos and I had one of those "why didn't I think of that" moments. He said he would ship me both systems and I could figure out which one worked best. He offered to exchange the winner so I would have two sets on hand.
Chris quickly  produced the two systems and promptly mailed them out. I was very pleased with the quality and craftsmanship of the straps. The front buckles are QASMs and the rear are  notched Tri-glide sliders to connect to the PALS.   Chris also included two ITW Nexus GhillieTex slide buckles in case the QASMs took up too much real estate. I messed around with the shock cord and strap systems  and chose to go with the straps. This was a perfect solution and now the vest stays together with no issues.
If you ever have the need to get your gear modified or need custom gear made,  make sure to check out Down Range Gear!
[flickrset id="72157625541794264″ thumbnail="square" overlay="true" size="medium"]