Beat the Heat with the 215 Gear Blended Operators Hat
Beat the Heat with the 215 Gear Blended Operators Hat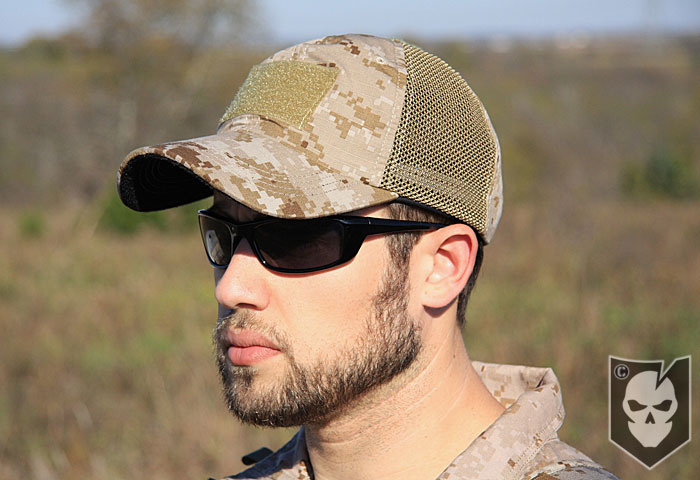 I've been wearing around a 215 Gear Blended Operators Hat at the range now for the better part of 8 months, with nothing but great things to report.
The durability and construction of this hat is outstanding and as someone who's pretty picky about hats, this is one I've truly become fond of.
What makes the Blended Operators Hat perfect for shooting in the Texas heat are the built in mesh panels to increase airflow, lightweight cotton fabric and a black under-brim surface to help prevent glare.
It's also an unstructured 6-panel hat, which means the front two panels don't have any support material added to them. These hats are sometimes called "floppy" hats. They're definitely not as "floppy" as boonie hat, but are lightweight and weigh in at just 2.7 ounces.
Details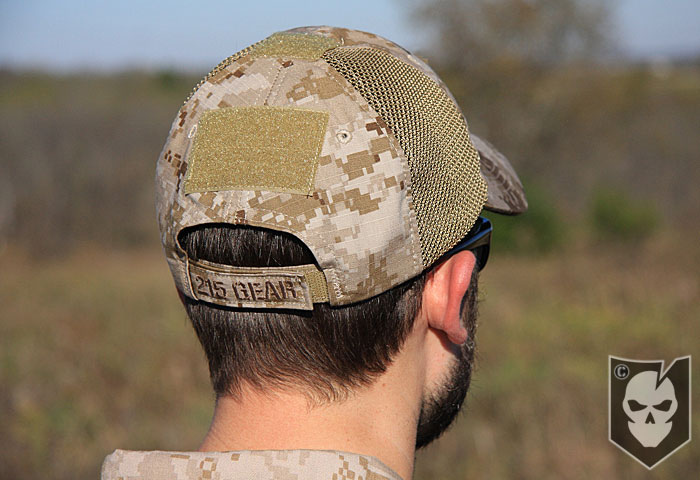 Much like a Trucker's Hat, but without the traditional plastic mesh panels. The Blended Operators Hat panels are made from heavy duty fabric for increased durability. If you're familiar with Eagle's CIRAS line of vests, this appears to be the same heavy duty mesh that they use on the body-side of these. The material is rigid at first but softens nicely with wear.
Another thing that sets this hat apart is the black Velcro-compatible material under the brim, which not only provides a non-glare surface, but to also allows attachment of things like small LED Bite Lights or Keychain Lights to provide hands-free illumination (see photos below).
215 has also removed that annoying top button and replaced it with a 1.5″ x 1.5″ loop Velcro square for attaching IR patches, and provided a front and rear 3″ x 2″ loop Velcro panel for attaching your favorite patches. The closure is something I also really like about this hat, which is handled through a Velcro adjustment rather than the typical slider or plastic peg adjustment.
Availability
The 215 Gear Blended Operators Hat comes in Black, Coyote, MultiCam, Desert Digital, UCP and a MultiCam JTAC option with two added high visibility panels on the inside for signaling. The BOH is a one size fits all hat that's made right here in the USA and comes with a lifetime warranty.