Resco HQ Tour: American Made Watches Designed for Downrange or Downtown
Resco HQ Tour: American Made Watches Designed for Downrange or Downtown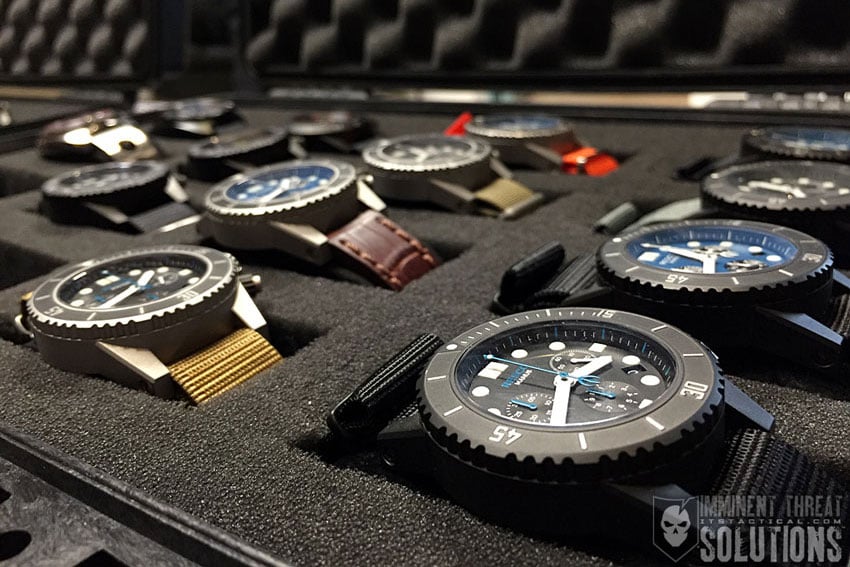 I was recently able to visit Resco Instruments in Coronado, CA while out in San Diego for Comic-Con. While I didn't find anyone dressed in cosplay at Resco HQ, I did find a few of the nicest people I've ever met working at Coronado's watch company, located near the ferry landing.
Coronado is an interesting place and small enough that you can see what it has to offer with a quick visit. There's 10 bars, 30 restaurants, 20 hotels, 10 boutiques and one watch company. While Coronado is touristy, it's nowhere near what San Diego is. Having a large U.S. Navy presence, along with being home to the West Coast SEAL Teams, it would make sense that a watch company owned by an active duty Navy SEAL would also find its home in Coronado.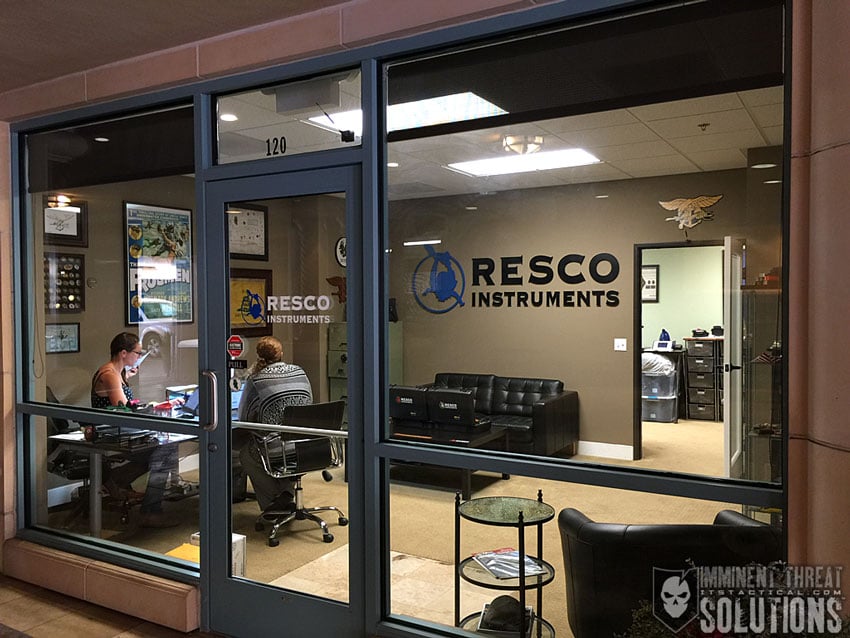 Resco History
Resco's owner and and 20-year active duty SEAL, Rob Smith, has had a passion for watches that began when he was 8-years-old and given a box of watches that didn't work. His dad had found them at a garage sale and Rob was able to take them apart and rebuild them; even getting a few to work again. Funny enough, his first watch design was actually sketched on the back of an MRE box in 2004.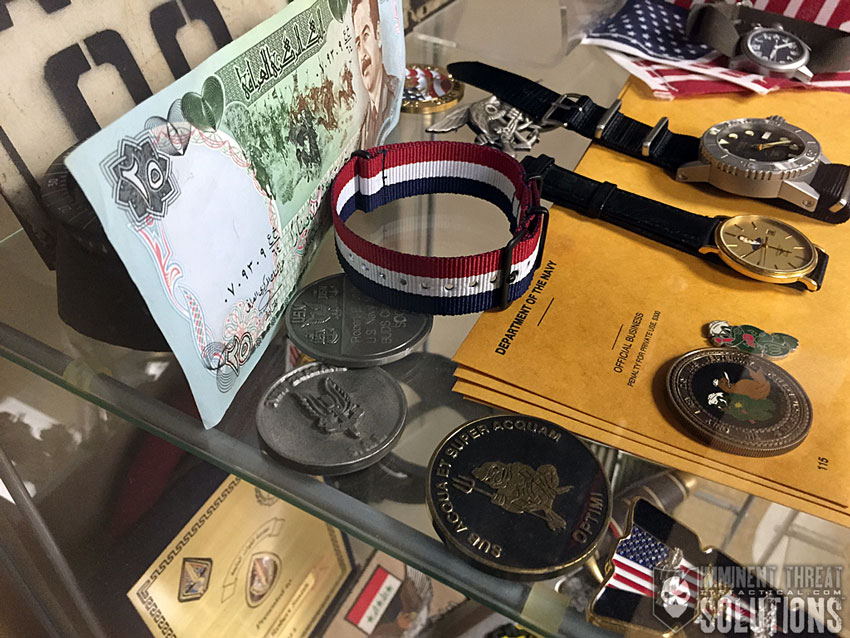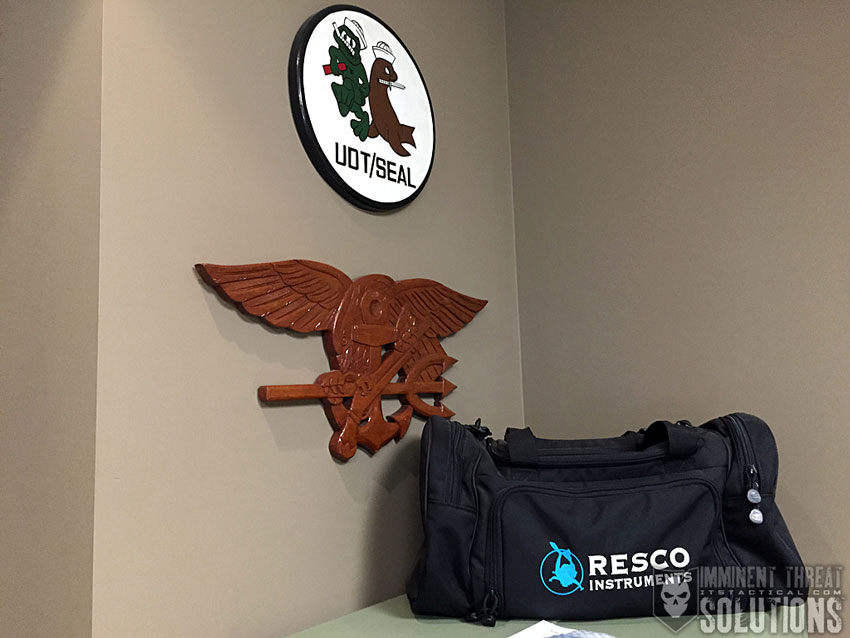 Rob comes from a family of inventors and tinkerers and has always loved watches and watch collecting. His wife Nicole, who also works at Resco, mentioned that he has a photographic memory and can remember every detail about each watch on the market. A little trivia for those that don't already know, Rob also goes by R.E. Smith and his initials are what make up the company name.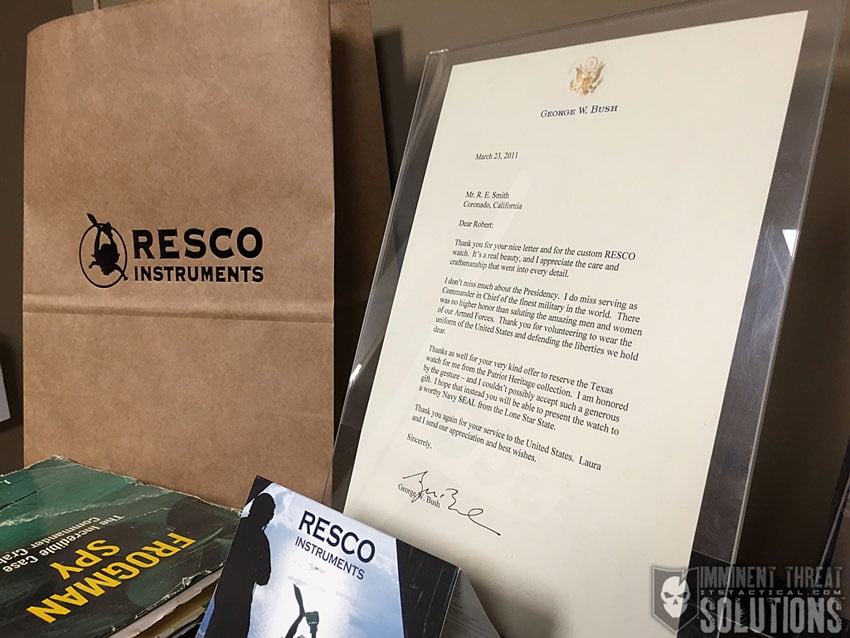 Officially started in 2009, Resco had been operating out of military housing since 2006 and the first 300 watches were built by Resco we're out of the Smith's garage. Resco is not only a family owned and operated business, but a Veteran owned one at that. Nicole joined the military herself the day after 9-11 and served for 10 years. An early motivation for Resco's start was the relationship Rob had with fellow watchmaker, Kobold, who Rob had met through Naval Special Warfare many years back. Kobold had mentioned Rob's eye for watchmaking and it was just the motivation Rob needed to see it through.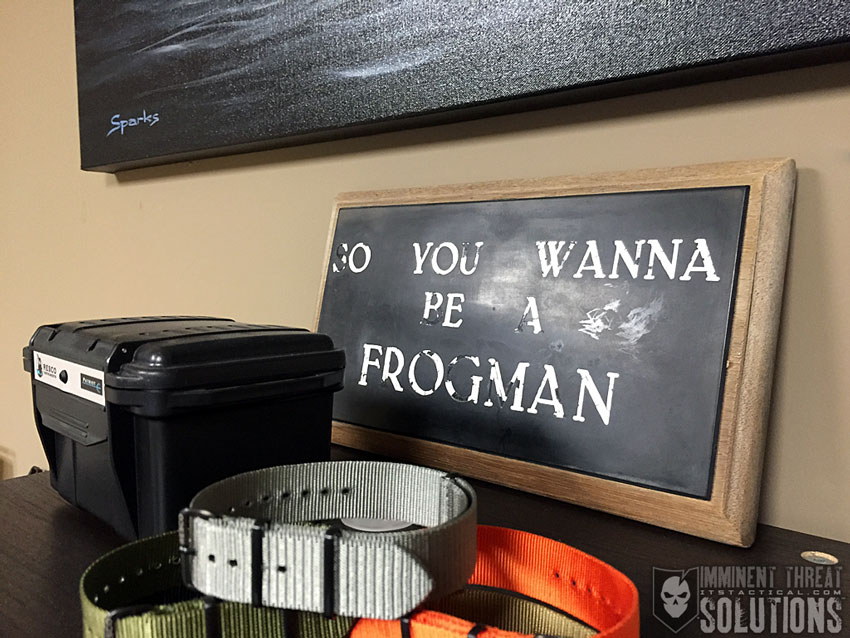 In the beginning, that first run of 300 Resco's were sold for the cost of the parts only, as they were trying to get their name out there within the SEAL community. In fact, Nicole mentioned that she still had the original order log from First Phase instructors at BUD/s, written in pencil on an excel spreadsheet.
Official SEAL Watch?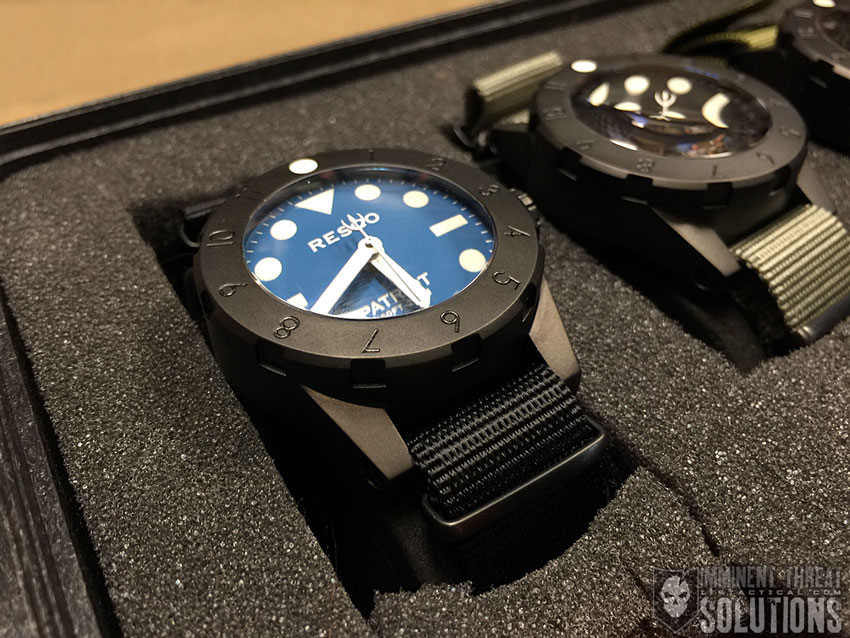 While Resco timepieces are worn by SEALs, their Patriot line is the only watch that's been field tested through every phase of NSW training, with feedback and design input from that testing being incorporated into the product available today. While there isn't an "official" watch of the Navy SEALs, the Resco is certainly worn by more actual SEALs than any other watch claiming to be.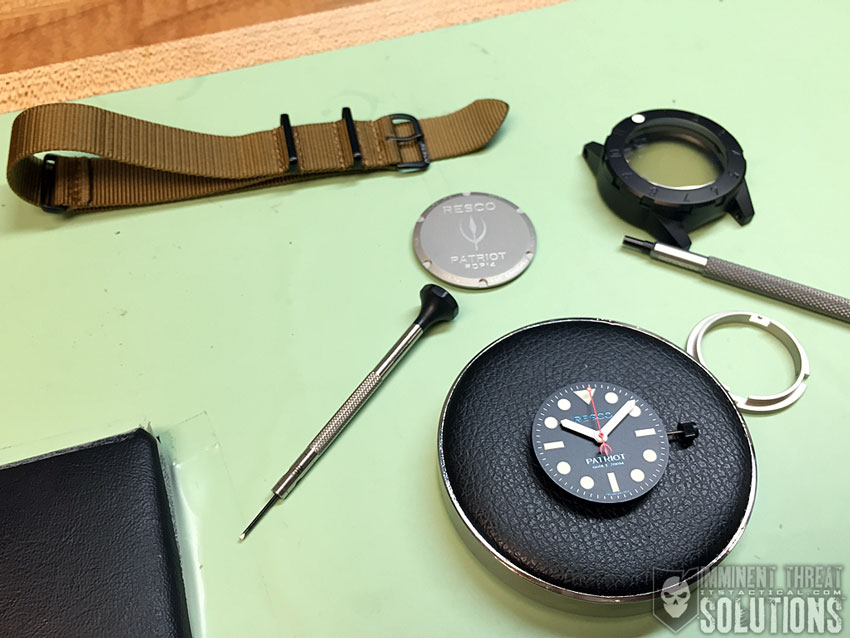 That being said, you don't need to be a SEAL to own a Resco. They're worn by everyone, both Veterans and watch connoisseurs alike.
Resco Manufacturing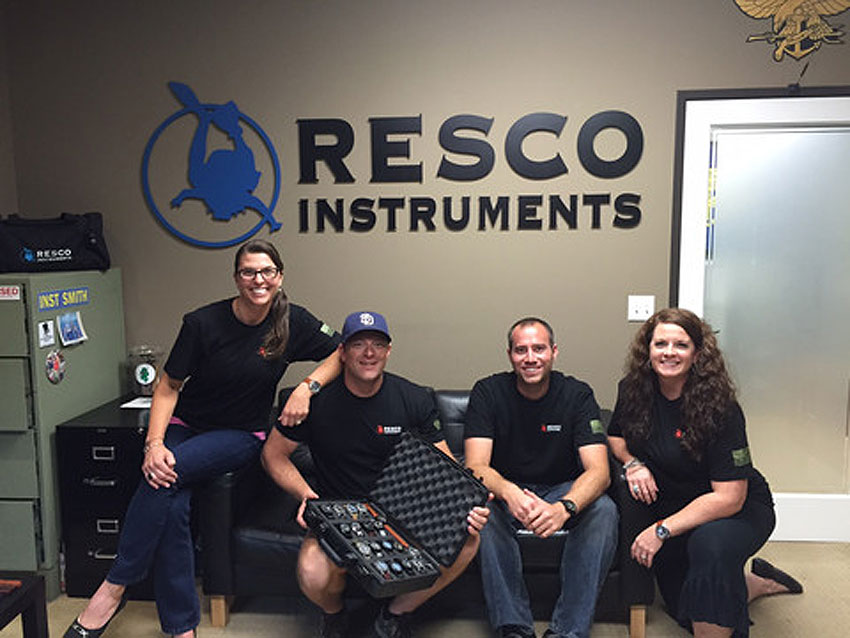 High quality timepieces are certainly made in bulk by larger watch companies, but at Resco HQ, you'll find just four people that are extremely committed to every facet of their American owned and operated business. There's Rob the entrepreneur, Nicole, the self professed realist who runs the show, (I can very much relate with ITS and Kelly's role here) Kristen who heads up customer service and Kevin the watchmaker.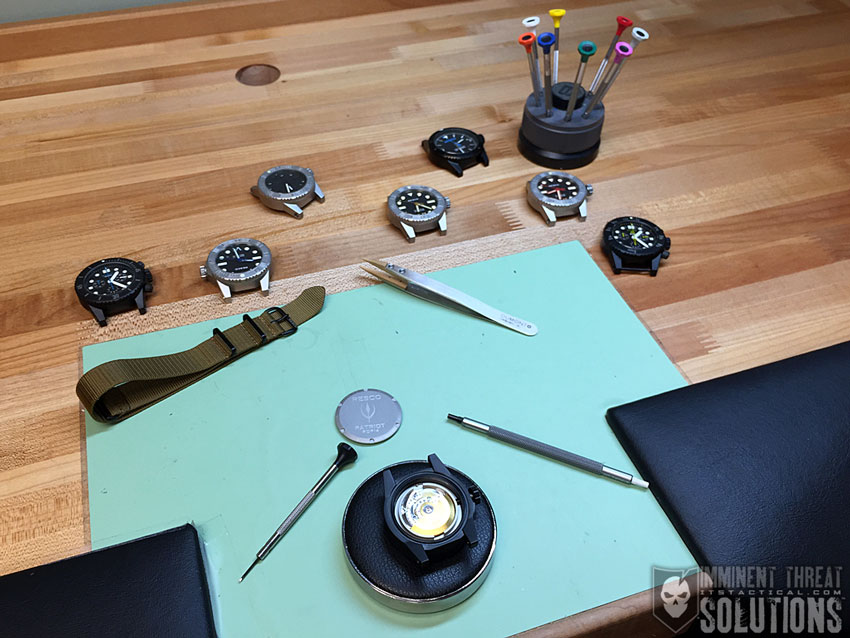 There aren't any Swiss elves building watches at Resco and Kevin doesn't even have any grey in his hair. However, each watch is designed, built and tested on site at Resco HQ. Currently, Resco limits production to 600-1000 watches annually due to Rob's active duty status. The numbers will grow in the coming years, but never breaching 3,000 in a single year.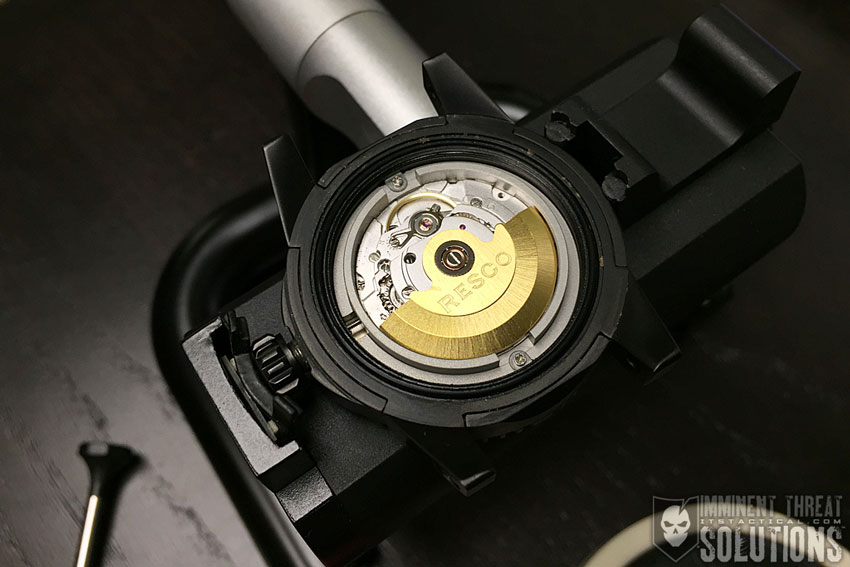 With Resco, form follows function and each dial, bezel, etc. serves a purpose. They believe that watches are tools and that functioning tools can also possess aesthetically pleasing lines. Beautifully simple, rugged utility is a fitting description Resco uses to describe their timepieces.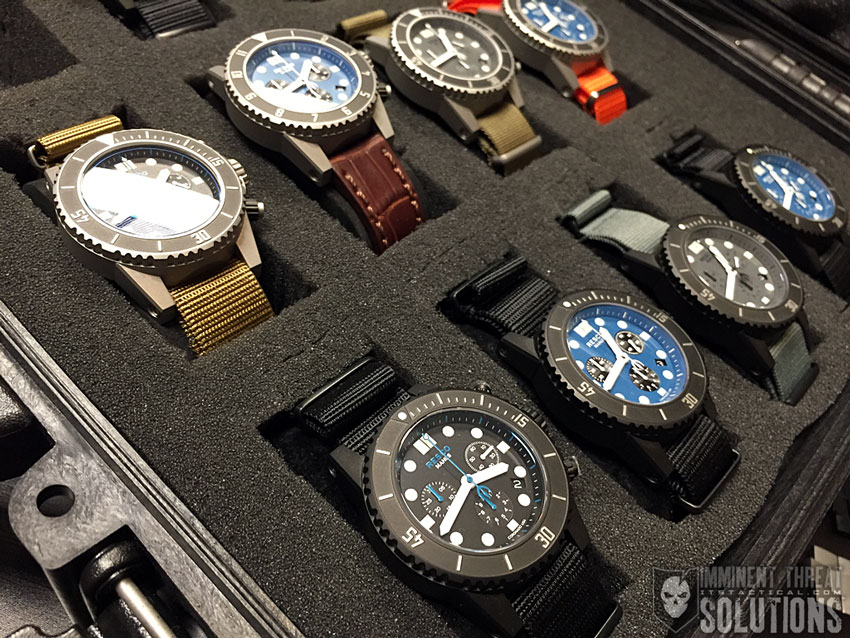 The ideas and inspiration for Resco's different watch designs primarily come from Rob, but they collect design input from anyone willing to share their opinion. Something I love is the history that goes into the naming and development of Resco watches. For example, Resco's Manus Chronograph, is a tribute to the legendary barrel-chested Frogman, Max Manus.
Max Manus met his dock contacts and they synchronized their watches. The plan was to attack a large, heavy transport ship, The Donau. The attack had to go off exactly on time in order to cause the maximum amount of damage to the German war machine while offering the shore-based saboteurs the best chance of escape.

The water surrounding the wharf was full of floating ice and the atmosphere was tense; guards stood posted on the wharf to protect the Donau. Manus and his companion, Roy Nielsen were outfitted with 100 meters of Cordtex detonation cord concealed under their dry suits.

The two had come prepared with eleven limpet mines, two Sten guns, ammunition and grenades in case they had to fight their way out of trouble. If everything went as planned, the pre-timed diversion set forth by the shore based saboteurs would offer sufficient cover for the Frogmen to attach the mines. The going was tough as they inched their way forward through the ice using oars and an axe. Navigating carefully alongside the 'Donau' they successfully placed their limpets aft of the engine room.

At 2200 all the mines detonated and sank the Donau in 25 meters of water. Manus and Nielsen successfully made their escape. The men had displayed immense bravery and grim determination to see the operation through.

A stiff drink was in order.
Crush It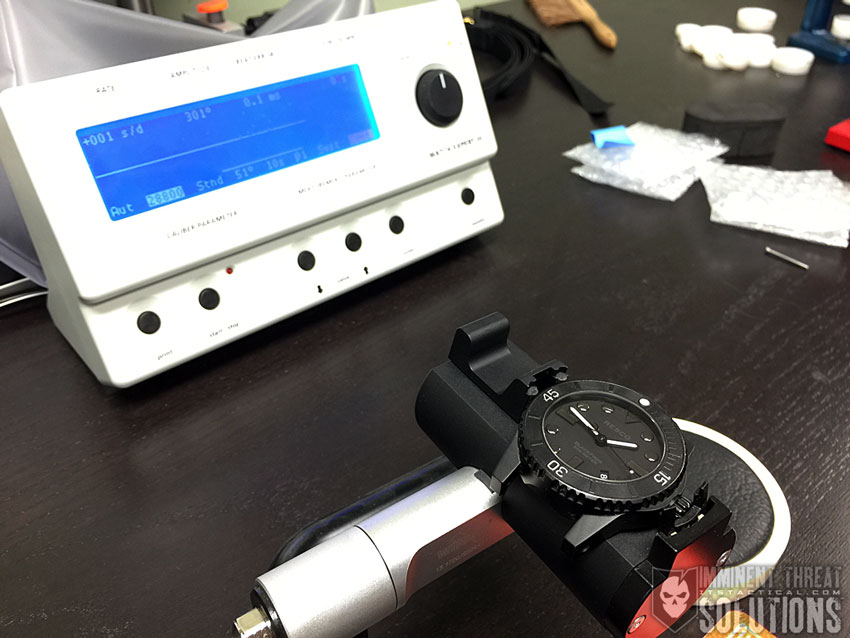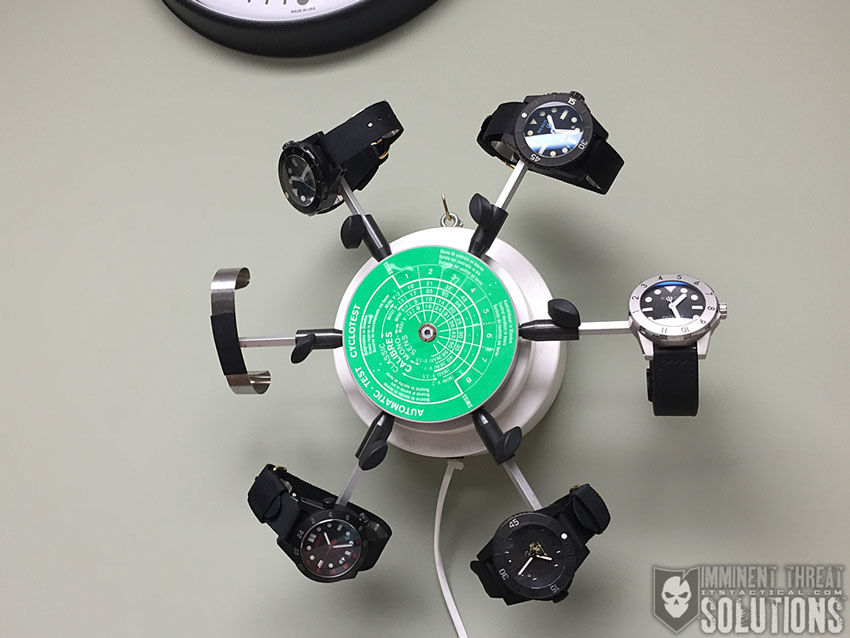 Resco puts their customer service first and I certainly got to see this first hand while hanging out at Resco HQ. Not only do they crush customer service, but they give back through sponsorships and regularly participate in charity auctions (Joggin' for Frogmen, MARSOC Foundation, 1 More Wave Foundation, Mercury One, NSW Foundation and more.)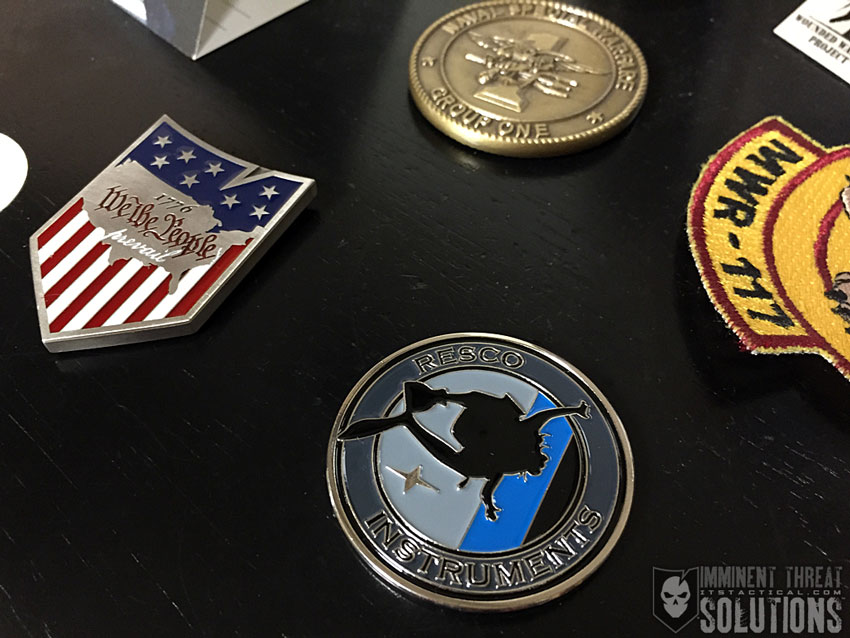 I've personally been lucky enough to be gifted a Resco by the amazing crew of our annual ITS Muster Skill-Set and Development Excursion. The attendees from Muster 2 presented me with a Resco Black Frog the following year at Muster, which they created a secret Facebook group for and held each other to secrecy. Needless to say I was completely blown away by their generosity and it's something I'll treasure always.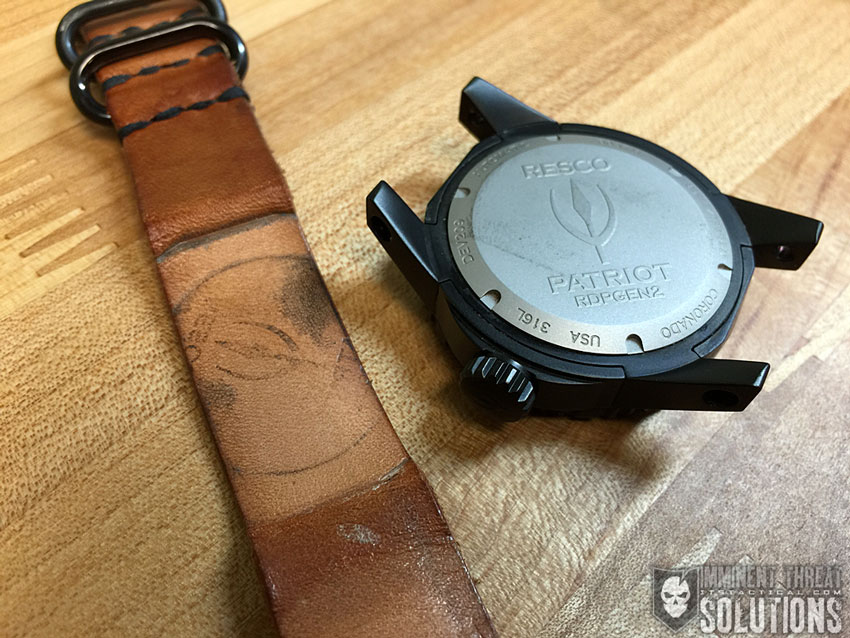 I mention this to illustrate that I've owned a Resco for some time now and have witnessed first hand, the quality and craftsmanship that goes into producing their timepieces. In fact, I was so impressed by this that I recently cancelled an Apple Watch I had on order and picked up a Resco Manus instead. So much for being an early adopter.
Some of the photos you see here are of my Resco Black Frog getting a tune up at Resco HQ. It didn't need it, but it was cool to see Kevin putting my watch through the paces that all their watches take when being sent in for regular service.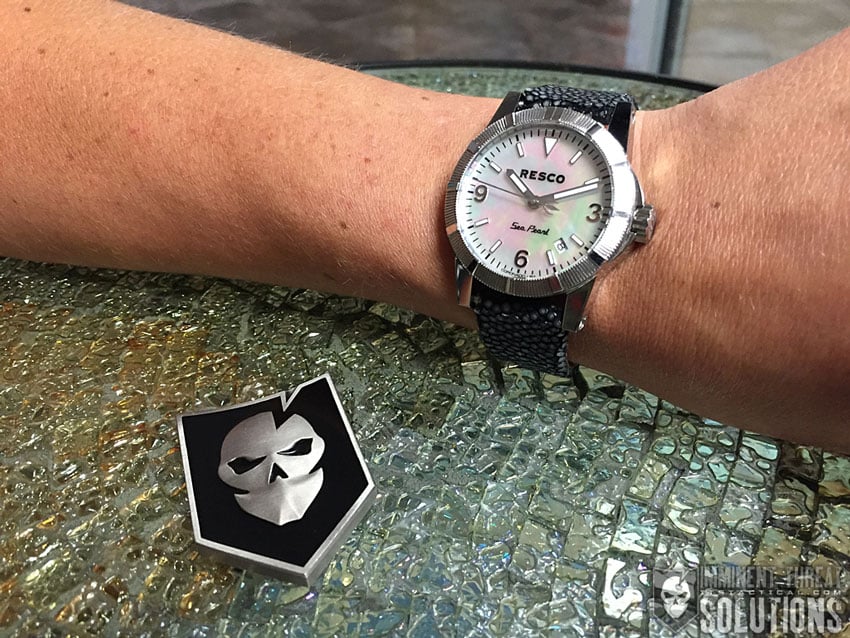 The sharp eye'd reader will also pick up on a few new designs that are coming soon at Resco. Nicole was wearing their first ladies' watch, the Sea Pearl and there are a few photos with the new 44mm Kaufmann strewn about. In addition to those, a Manus re-release and Gen 1 Patriot re-release are coming, along with the new GMT RTAC and Pilot Chronograph.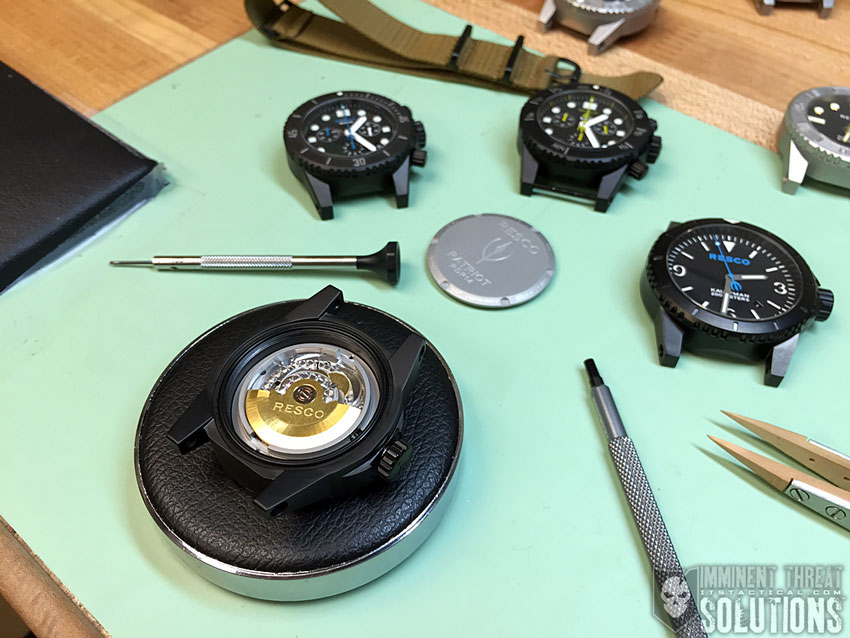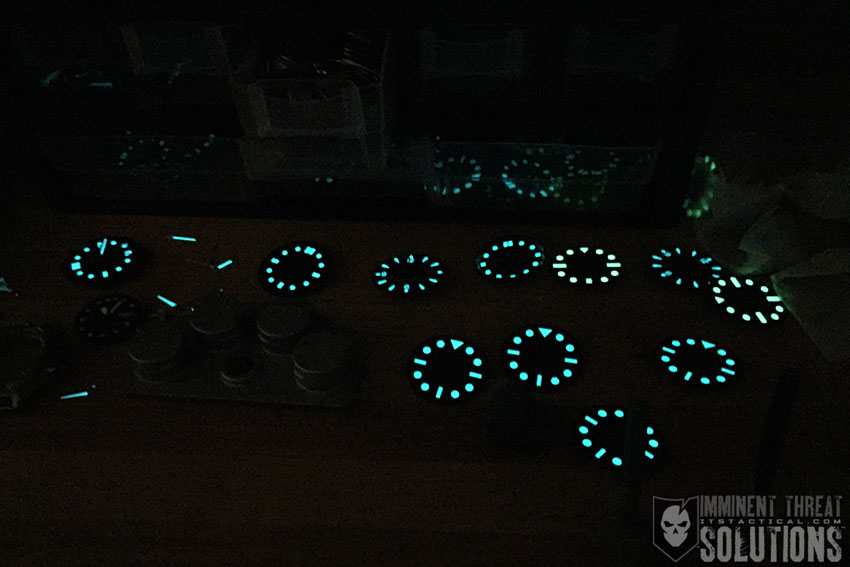 There are exciting things happening at Resco and it was great to get a tour that I could share here with everyone. I'd highly encourage you to browse around on their Website and check out all the great models they offer. While American-made automatic watches can be pricey, I'll say first hand that the quality at Resco is worth every penny.
Be sure to also check out our additional Resco shop tour photos in the gallery below: