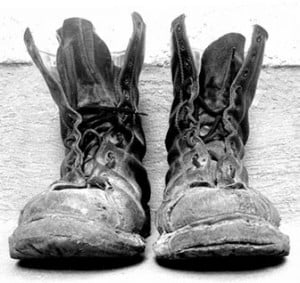 Militaryboots.com is holding a "Free Boots for Life" photo contest to find the oldest, most worn-out set of boots.
The winning pair will score a lifetime supply of boots, which equates to one pair of Converse Military Boots each year for 20 years.
Not a bad deal for just submitting a photo and a brief story of what your boots have been through.
All photos must be submitted by January 31, 2010 (Midnight CST) and is only open to US and Canadian residents.
On a side note, the Military Boots blog recently had an excellent write up on military iPhone applications, check it out!
We'd love to hear your boot stories too, throw up a comment!