Running Out of Room for Your Morale Patches? Make a DIY Morale Patch Display Frame!
Running Out of Room for Your Morale Patches? Make a DIY Morale Patch Display Frame!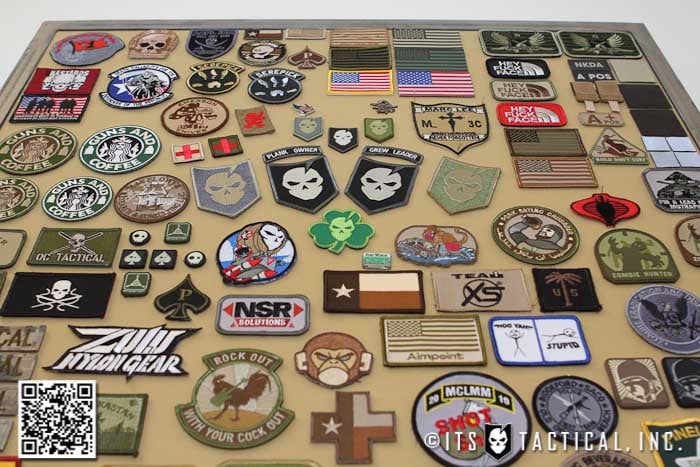 I've been planning to make a Morale Patch Display Frame for a long time now, as I've slowly been running out of room in my MSM MegaPatch Book. Finally having a HQ and an overall lack of things on the wall, prompted me to finally make one.
My requirements were simple, I wanted a place to not only display Velcro-backed Morale Patches, but also display the patches people send us that don't have hook on the back. To do this I knew I needed some type of cork board backing behind the Velcro.
Today I'll be taking you through the process I used to create a DIY Morale Patch Display Frame, I hope that you'll be able to use these instructions to create your own too!
Process
Using a frame and backing board, I'll be using spray adhesive to glue down cork board panels and then gluing VELTEX display loop on top of that. It's a fairly simple process to undertake. It's not too expensive to make one of these yourself and totally worth it in my opinion to be able to enjoy looking at your Morale Patch collection hanging up all at once. Let's take a look at the materials you'll need to get started.
Frame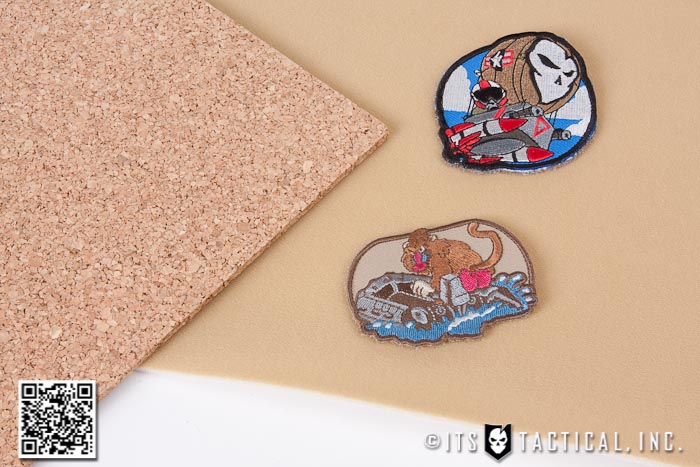 To start with, let's talk about the frame. I used an old 42″ x 32″ steel frame I had lying around collecting dust, but I'm more than positive that most frames would work for this project. What I like about my frame is that the steel hides the outer edge of the materials so things don't have to look 100% perfect, I'd suggest you try to look for something similar in style.
VELTEX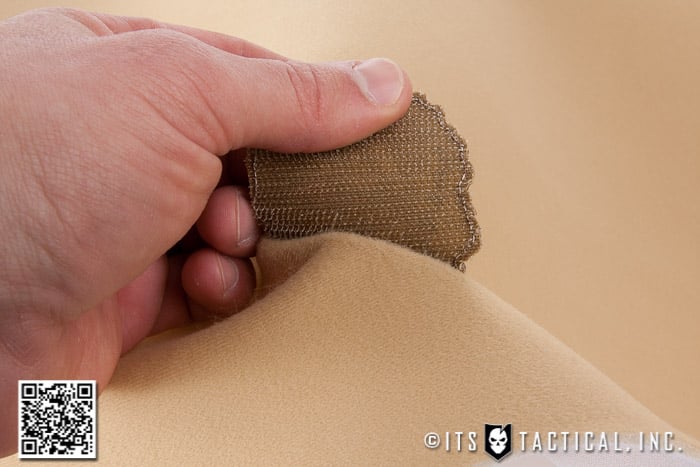 I asked Joel at Zulu Nylon Gear for his advice on what to use for the "loop" to affix the patches and he suggested VELTEX Display Loop. I knew I'd found the perfect material when took a look at it.
VELTEX is designed for engagement with hook Fasteners, made of 100% nylon fabric with polyester foam core and nylon tricot backing. It's also commonly used for trade show booths and display boards. You can get VELTEX in a wide range of colors and I opted for Beige.
VELTEX itself isn't too expensive, I paid about $14 for a yard of it that measures 60″ in width. One yard was more than enough to cover the frame I had. You will pay for shipping though on VELTEX, I paid $18 to ship one yard of it.
Remaining Materials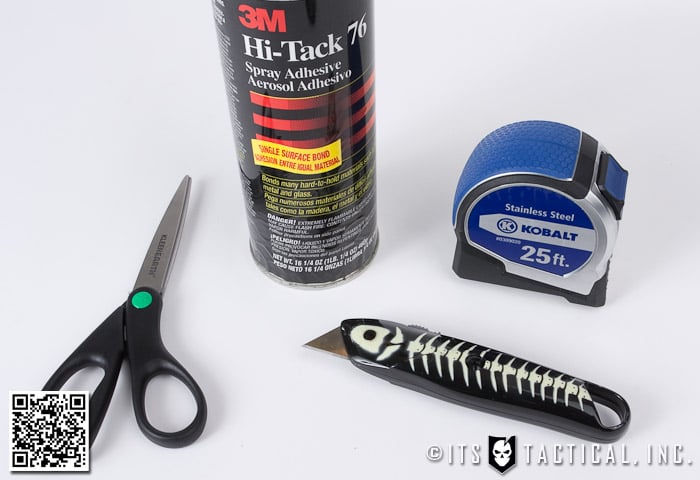 Since I already had a full sized piece of cardboard as a backer in my frame, I didn't need one. Some frames you'll find will have a strong enough backer to use, but you'll need something to mount the cork panels and VELTEX to. The 12″ x 12″ cork panels come in a pack of three and can be found in most office supply stores. I needed three packs which were about $5 each.
You'll also need a can of 3M Hi-Tack 76 Spray Adhesive, Tape Measure, Screwdriver, Scissors, Box Cutter, Straight Pins and I'd suggest using Drywall Anchors to mount your frame to the wall. Here's a video we made of the step-by-step process!
Video Instructions
Materials Recap:
Frame
Backing Board
Tape Measure
Screwdriver
Scissors
Box Cutter
Straight Pins
Drywall Anchors
Notes
I hope you enjoyed the DIY Morale Patch Display Frame article and are already thinking of ways to create your own. Be sure to leave any questions you have in the comments or on the YouTube Video comments.
We've already almost filled this frame up and we'll have to make a second one soon! If you'd like us to throw your unit's patch up on our frame shoot us an email and we'll give you a good address to send it to. We sincerely appreciate all the patches we've received in support thus far!