DIY Pelican Case Velcro Organizer
DIY Pelican Case Velcro Organizer
Tired of not having a decent organizer in your rifle case? Well, there is a fairly simple fix that could be as cheap as $60. When I purchased my Pelican 1740, I was looking at the lid and thinking there was a lot of potential space wasted.
It dawned on me that it could be a great place for a velcro panel, but there were some snags. By creating your own panel, you have nearly endless possibilities in storing handguns, magazines, knives and almost any other accessory.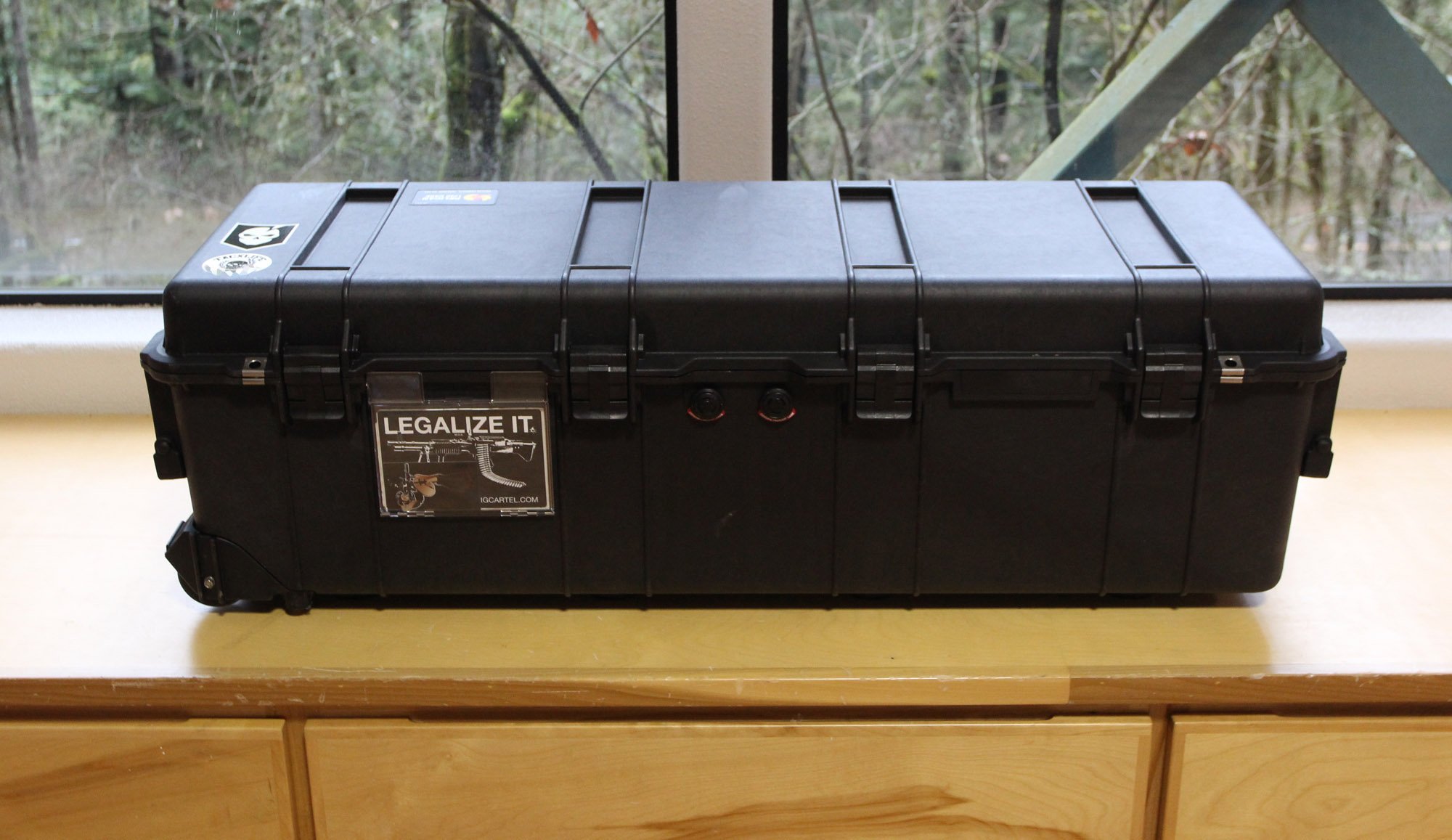 First, most "Patch Panels" on the market aren't rigid and are designed to hang from a wall. The second problem I came by was the lack of velcro resources in my area. I searched high and low trying to find yardage of velcro and sourced only one supplier. Unfortunately, they sold it by the 45 yard roll only. Luckily, there's a fantastic traditional hardware store close to my house, so I was able to track down a better solution. The velcro I found was 2 inches wide and featured a very strong adhesive backing. It's essentially velcro with carpet tape backing, so it stays where it's put. A better source that I found after making mine was Bryan's DIY Patch Panel where there is a link to an online supplier that sells more types of velcro.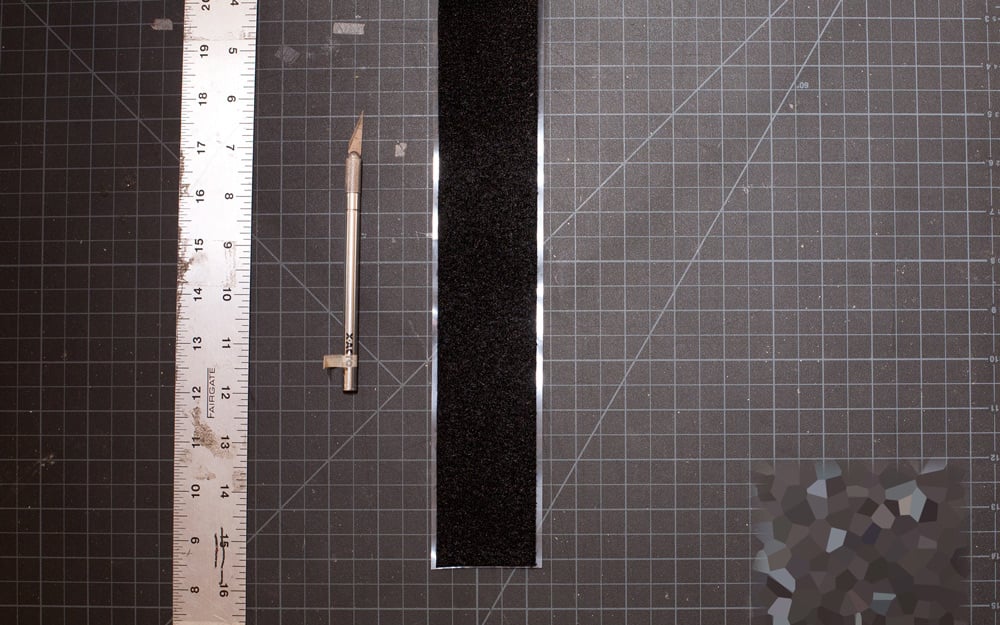 Materials:
Hard Case (sturdy)
Acrylic Board (cut to fit your case)
Velcro Backing (adhesive backed or non*)
*Can of spray adhesive if none on the Velcro*
Box Cutter/Utility Knife
Cutting Mat (or surface you don't mind cutting into)
Measuring Device (ruler or tape measure)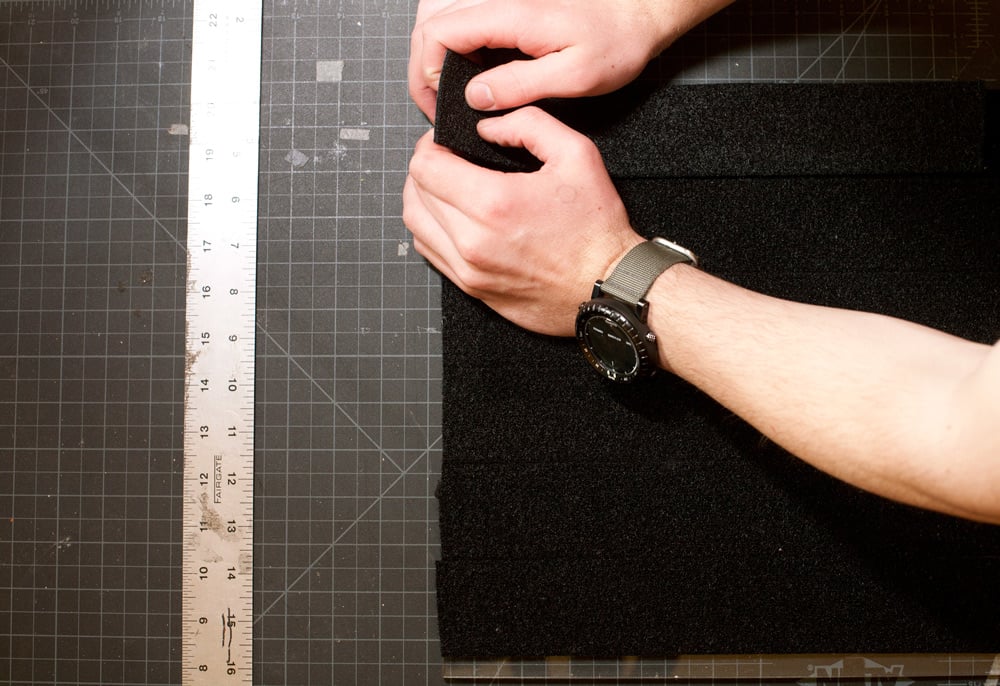 The start of this project was with a 12″ x 40″ x 1/4″ acrylic panel. You could use particle board or anything rigid that would stand up to the strain of use. Acrylic or some form of plastic will work better because the adhesive will bond better vs. wood and is much lighter than metal. Once you source a strong back for your velcro it's time to start cutting the velcro. Starting at one side by pressing down the velcro and remember to go slow. Once the velcro sticks to the acrylic, it's not going to want to come off. You can make minor adjustments, but be patient when placing the strips.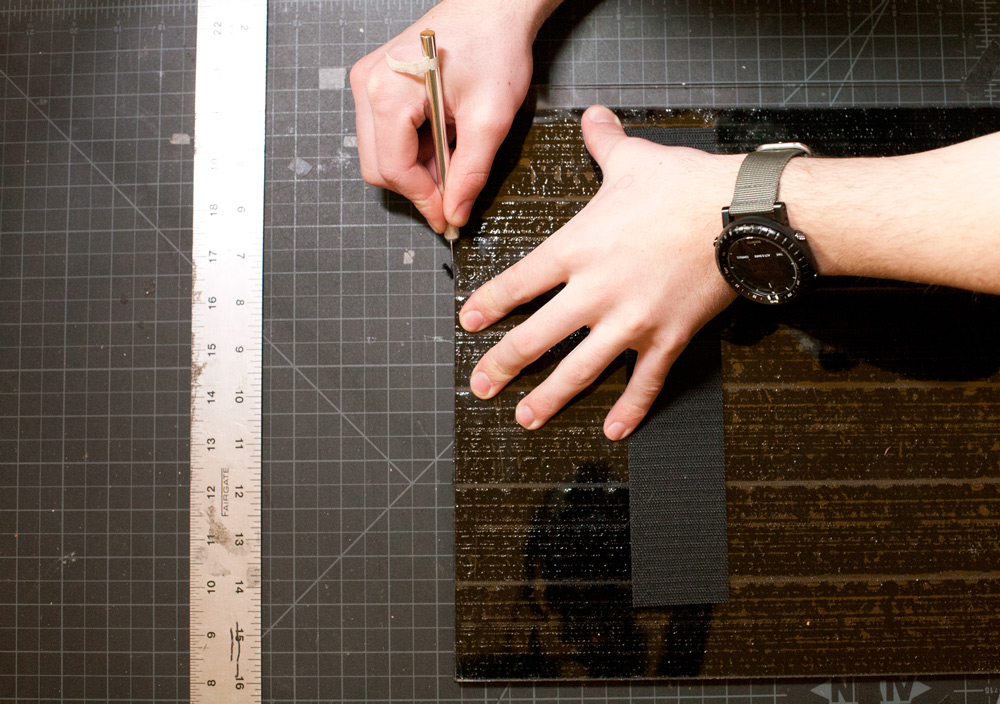 After setting the strips down flip the panel over to cut off the excess. Using a utility knife cuts it very easily, but mind your fingers. Once you trim the edges, it's time to push down on the velcro to make sure the adhesive is fully bonded to the panel. With the acrylic, it's pretty easy to see where the bubbles are to push them out, but all you really need to do is push down the velcro thoroughly.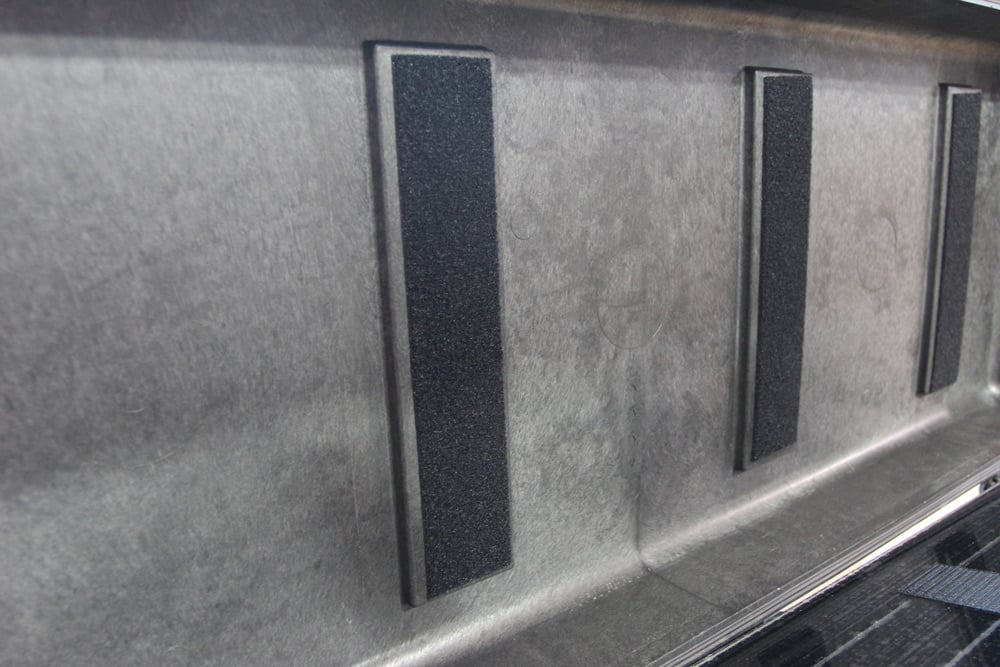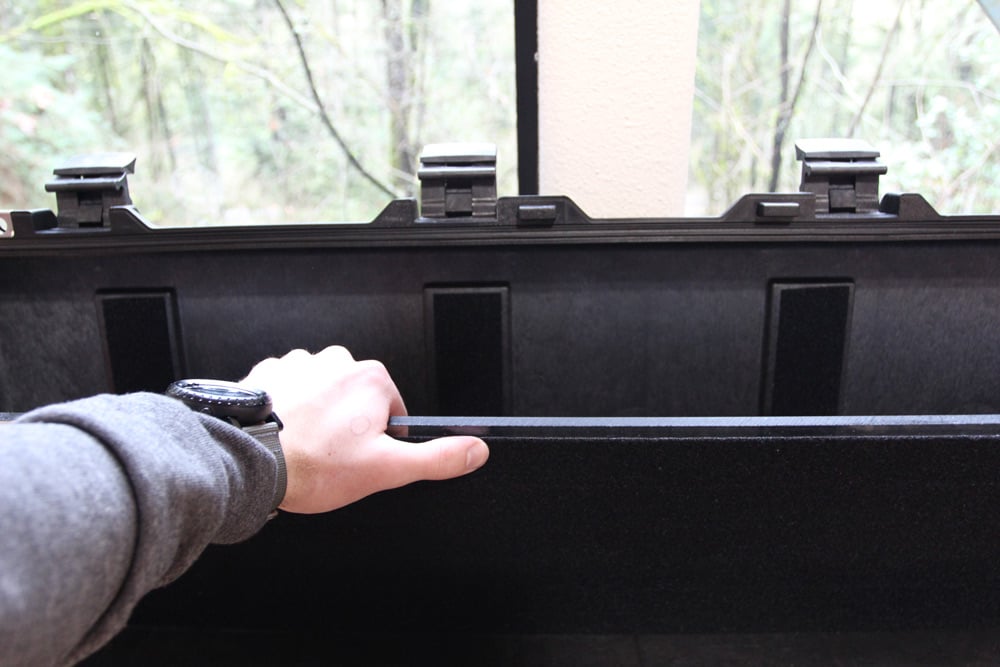 Once you've made sure the velcro is fully adhered on the front, it's time to fit it to your case lid. On the Pelican cases like I'm using here, there are four raised surfaces that get in the way. These also make it easy to place velcro though. What I did, was to adhere the loop strips on the back of the case first. Once they were put on, I then took the hook lengths (parts that go onto the back of the patch panel) and placed them onto the hook lengths on the case lid. Be sure to very lightly place them on, you do not want them to fully connect.

Next, take off the plastic that protects the adhesive and then carefully line up the panel with your case and put it against the lid. Because you lightly connected the two lengths, you can peel off the panel and they will stay adhered but separate. Now you can press them down firmly and then you are done!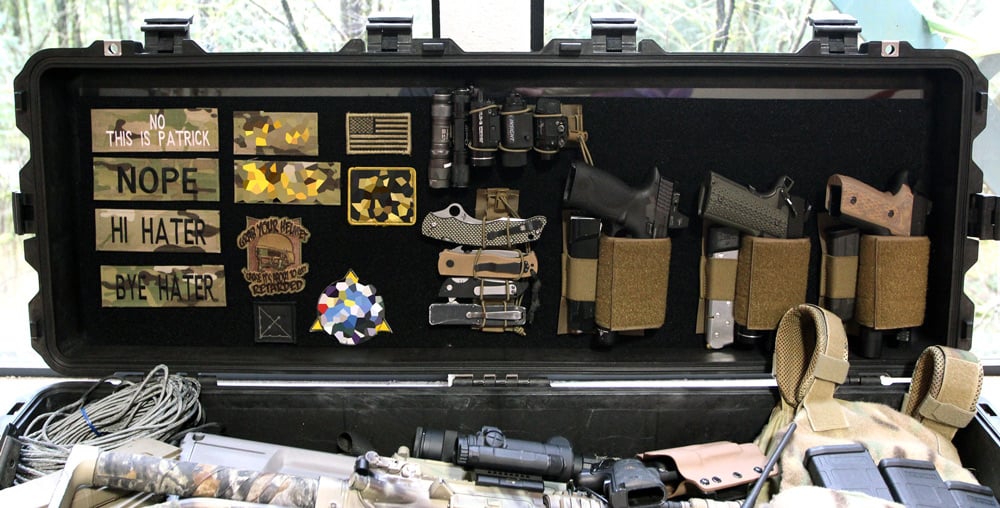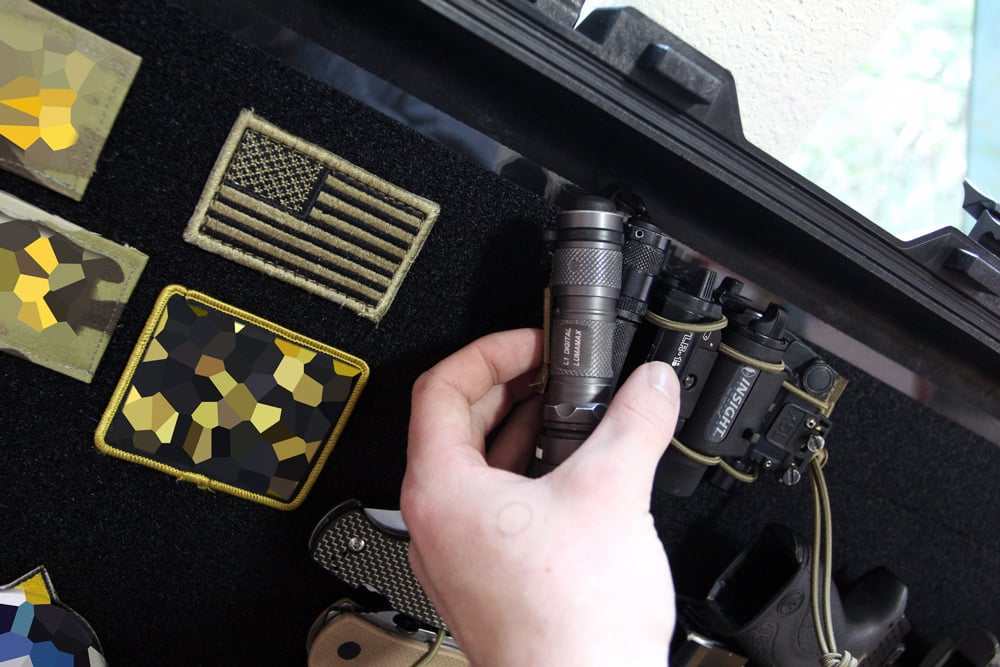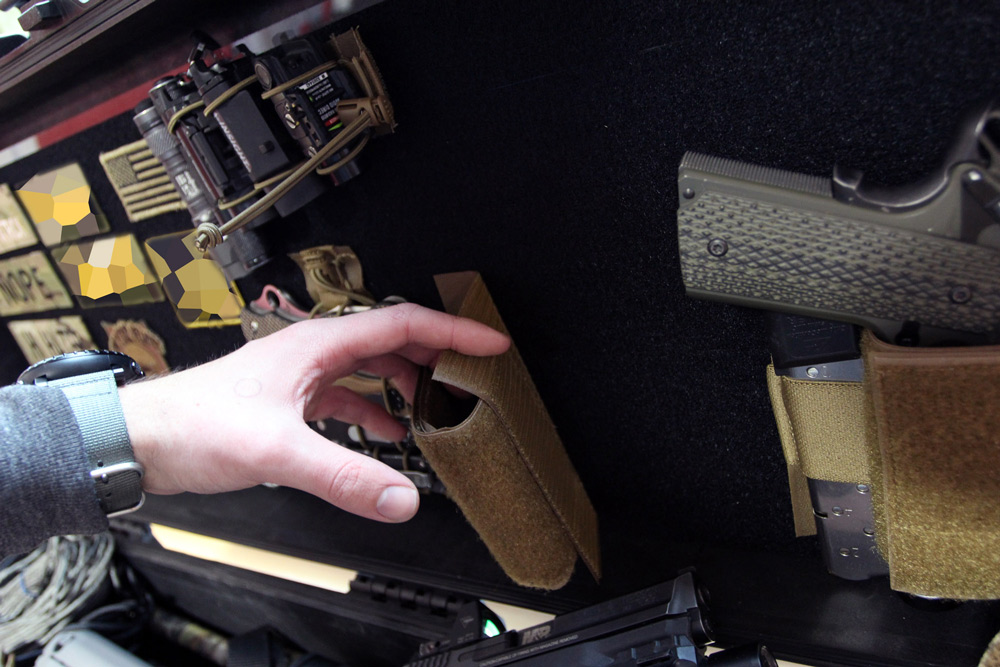 Once you have made the panel, the sky's the limit when it comes to how you want to organize. Here you can see three ITS Gen II Holster Inserts  and two ITS Shock Cord Inserts being used to organize weapon lights, knives, firearms, etc. I've had little to no movement with the heavier items in the case. I've slammed the case around and the firearms don't budge. Hopefully you'll find this helpful and if you have any questions, feel free ask in the comments below.
Editor-in-Chief's Note: Please welcome Maxwell as a contributor on ITS Tactical.  Maxwell aka HUFFwell is proud to be a member of the Pacific Northwest Search and Rescue team and a long time gear enthusiast. He's a photographer by trade and enjoys spending a lot of time outdoors gaining experience through training.