What is Numismatic Crime and Why Should it Matter to You?
What is Numismatic Crime and Why Should it Matter to You?
Most people, when they hear the word numismatics, have no clue what it means. While we all love money, the majority of us don't study or collect it in any other way than a bank account.
Believe it or not, the buying, selling and collecting of coins and paper money (numismatics) is a multi-billion dollar industry. It's also an industry that experiences an immense amount of risk and theft, particularly at coin & paper money shows.
Today, I want to highlight how these dealers and collectors are being targeted at trade shows and draw attention to a tremendous resource called the Numismatic Crime Information Center. The NCIC exists as a resource for collectors, dealers and Law Enforcement in the education, prevention and investigation of numismatic crimes.
Numismatic Crime Information Center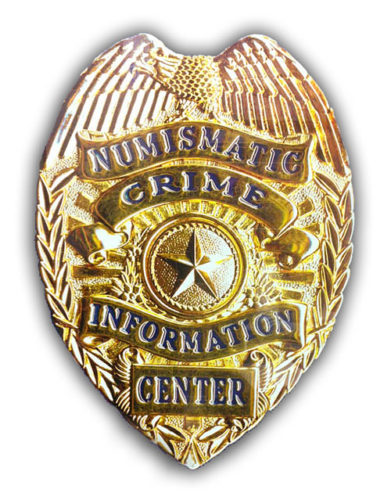 30 Years ago, Doug Davis, the founder and president of the NCIC, established his non-profit organization while working as an officer inside the Pantego Texas Police Department. He saw the need for a resource to bridge the gap between Law Enforcement and numismatics. As a collector himself, Doug was in the unique position to provide a resource to help not only his agency, but other Law Enforcement agencies across the country to better understand the types of items being stolen.
Just as you may have never hear the word numismatics until this article, Doug saw that many agencies needed a resource to help in investigating numismatic crimes. Multiple coin and paper money shows occur every weekend across the United States and there can be millions of dollars in inventory on the floor. A single coin can be worth $2.4 million!
When a dealer or collector is targeted and robbed, it can be daunting for an agency to know where to start in their investigation and there aren't always advocates available for the victims either.
I asked Doug about the Secret Service and where they fit in, thinking that as the Law Enforcement arm for the Treasury Department, they'd have a dedicated team to investigate these kinds of crime related to money. Unfortunately, Doug mentioned that they won't get involved unless the theft is over $500,000 in value.
So how does the NCIC serve as this numismatic crime resource? First, they maintain a database of numismatic crimes and stolen property, so that when Law Enforcement comes across stolen coin and paper money, it can be cross-referenced to hopefully locate the original owner. This is amplified by the collector and dealer network that the NCIC reaches, which serves as a veritable "street team," keeping their eyes open for the sale of stolen property.
There aren't too many places to fence coin and paper money when it's stolen and time is of the essence to criminals. The same dealers and collectors who are targeted can wind up being those that are approached first, especially if criminals are stupid enough to do this locally.
The NCIC has established an alert system on their website, which is also broadcasted through their Crime Alerts emails, notifying subscribers of stolen numismatics and providing updates on active criminal investigations. Effective and timely dissemination of numismatic crime information is key in solving these crimes when they occur, but the other aspect at the core of the NCIC's mission is to help prevent them from occurring in the first place.
Numismatic Crime Prevention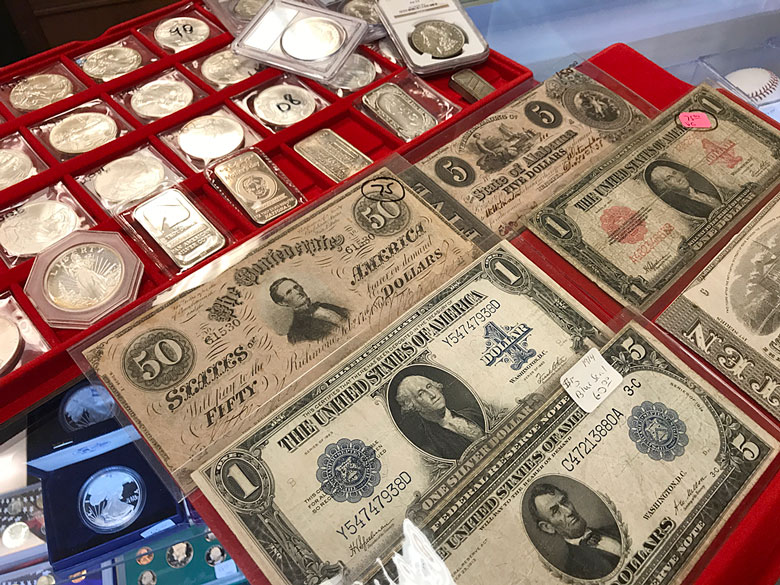 When I interviewed Doug Davis for this article, one of the most poignant things that stuck out to me was that he's noticed the MO (modus operandi) of numismatic criminals changing. Dealers, who set up booths at coin and paper money shows, have long been the target of numismatic crime. Criminals would case their inventory at their booths, wait for the show to conclude and the dealer to pack up their merchandise in their vehicle, then hit them at an opportune time; like when they stopped for dinner on their drive home.
While some crimes were stick-ups, most were crimes of opportunity, simply smashing a window and stealing a dealer's inventory while they were inside a restaurant eating. As these crimes started becoming successful, teams would form with multiple vehicles at play.
Now the targets of these crimes have shifted to the individual collectors at shows that are often just there for the day. They'll often have a smaller amount of merchandise to trade or sell to dealers at a show and wind up being seen opening up a roller bag during a lunch transaction. The same thing will result in the method used by criminals to steal their merchandise, but these "quick hits" are becoming more common.
Despite these numismatic crimes occurring on a regular basis, there's still apathy running amok and an "it won't happen to me" mentality. The NCIC's goal is to educate dealers and increase their awareness with training. This is done by setting up tables at shows with free information & demonstrations on risk assessments and tactics for dealers, along with classes for Law Enforcement held in conjunction during the shows.
The NCIC's training for Law Enforcement is also core to their mission. Whether this is assisting in an investigation or in the prosecution of numismatic crimes, this assistance can be for local, state, federal and even international Law Enforcement Agencies. Interested agencies can request an investigative checklist from the NCIC, which is a step-by-step guide on how to investigate a numismatic crime.
In Closing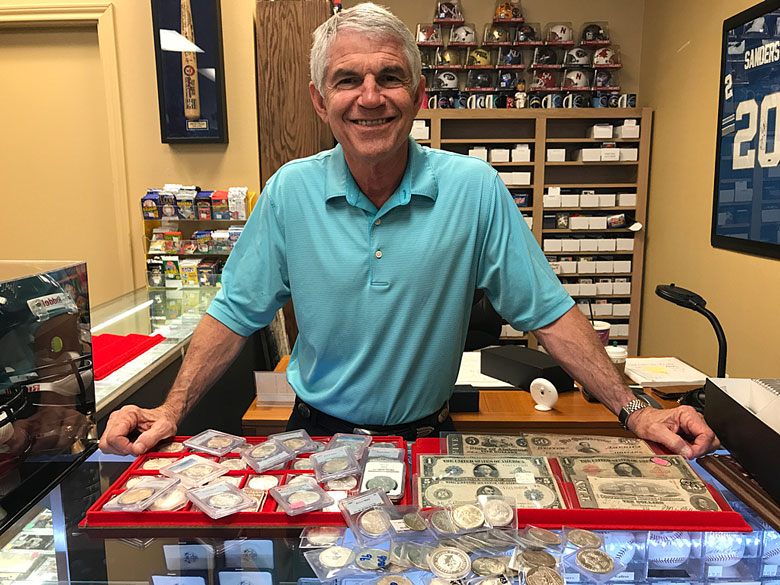 Doug Davis has been a family friend for a few decades and I've always respected the work he's done, both in his Law Enforcement career and with the NCIC. The article I've put together today was with the express intent of highlighting the Numismatic Crime Information Center to our Law Enforcement readers and those involved in the numismatic industry.
I also hope for those of you that don't fall into these two groups, you've learned a little about the numismatic industry and at the very least, can see the threats faced by these dealers from a Situational Awareness perspective and why it's important to be aware of your surroundings the next time you stop at a restaurant to eat.