The World We Live In: Preparing for the Fight at Home
The World We Live In: Preparing for the Fight at Home
With the recent terrorist attacks on our home soil, it's time for everyone to say out loud and in a calm manner, "war." If the majority of us would be willing to acknowledge this, I feel we might see a different outcome.
No Regard
The typical rhetoric of "why" inundates the news networks and sympathizers, as they purposefully or unwittingly comment on how they just want to understand the events. There's nothing to understand. For reasons we will NEVER know, the individuals perpetrating the attacks surrounding us these days have no regard for the life of their fellow humans. The key point to take away here isn't the why, but the how.
During the recent attack, the assailant used an edged weapon. Currently, we have no restrictions on kitchen utensils. However, if we were to follow liberal logic regarding this topic, we should all be appalled that such weapons of mass destruction exist. An argument could be made that the lack of gunshots ringing out in response to the killing spree, created a state of confusion that probably lead to him having access to more victims in the early stages. While we continue to fight for our civil liberties and our Second Amendment rights, terrorists will continue to kill our citizens as we turn a blind eye to their very existence.
There Are No Coincidences
What's of particular interest is the timing to some of the assailant's actions. It appears he worked as a security guard and was enrolled in school. According to reports I read, he dropped out of school and quit his job over the summer. If you want to understand the how, that would be the first place to start digging.
What compelled him to take the actions he did prior to his killing spree? (Regardless of the outcome, his intent was to kill.) Again, we may never know, but I'm curious as to what type of activity they will find during this period. I've come to doubt the existence of coincidence these days.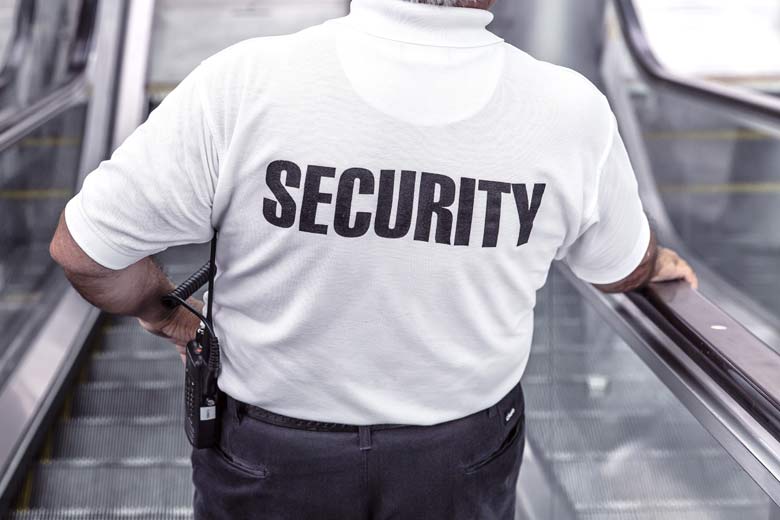 Higher Form of War
Perhaps the most disturbing takeaway was his use of the security uniform. This was clearly intentional to help create trust and acceptance during the panic. I hate to admit it, but it's a sound tactic and my fear is we that we'll see "copy cat" events in the future.
Again, I don't believe in coincidence and instead choose to play the "10th man" card and figure out how he was successful. I believe a large part of the success was due to the uniform, so start there and work backwards. Public trust is on the line and therefore it's imperative we pursue with rabid determination.
Take Action, Don't Dwell
Putting that aside, you still have to acknowledge two things here; actions and dwell time. Regardless of the situation, what you see is what you get. If you see a person stabbing another person in a public setting, I don't think you need anything else to justify taking immediate action. Creating distance should be your top priority. Distance is your friend here; the better trained you are, the better you're able to exploit a tactical advantage such as distance.
The second is dwell time. No matter what's happening, if your brain sees it, let it see it for what it is. Don't try to rationalize what's happening, that's the dwell time I'm speaking of. Instead, take action immediately. The longer you try to persuade yourself,"this can't be happening," the longer the dwell time and worse the outcome potential.
It goes without saying, you must stay vigilantly aware of your surroundings at all times. Take the time now to plan, prepare and train. Time is wasting.
Editor-in-Chief's Note: Jeff Gonzales was a decorated and respected US Navy SEAL, serving as an operator and trainer who participated in numerous combat operations throughout the world. He now uses his modern warfare expertise as President of Trident Concepts, LLC., a battle proven company specializing in weapons, tactics and techniques to meet the evolving threat. Bringing the same high-intensity mindset, operational success and lessons learned from NSW to their training programs, TRICON has been recognized as an industry leader by various federal, state and local units. Organizations interested in training with TRICON can call 928-925-7038 or visit tridentconcepts.com for more info.