Planet Terror Becomes A Reality
Planet Terror Becomes A Reality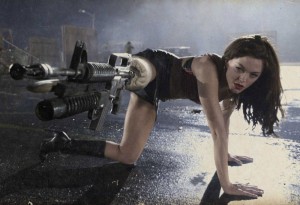 We're not sure if any of our readers have seen the movie Planet Terror, but in the flick, Rose McGowan replaces her lost leg with a rifle.
A friend of ours, Jace, has taken a hint from the movie and done almost the same thing.
Jace sent us over some pictures showing phase one of his project and we're sure that you'll think this is as awesome as we do!
Keep giving it hell, Jace!