A Sailor's EDC: Comparing the Victorinox Skipper and Skipper Pro
A Sailor's EDC: Comparing the Victorinox Skipper and Skipper Pro
Sailing season is over, so I've been decompressing and evaluating some of the gear I used this past year. When you think of sailing knives Victorinox may not be the company that springs to mind, but they have some solid dedicated sailing models in their Skipper lineup.
I've been using their original Skipper for years and I love it. However during the last two seasons I've also had a chance to use a Skipper Pro. Despite the "Pro" nomenclature I wouldn't say that it's an upgrade, just something created for a different type of user. So let's dive into a quick comparison between the two options!
First, let me say that I'm a certified sea and lakes sailor, in addition to being a sailing instructor in the past.
The Skipper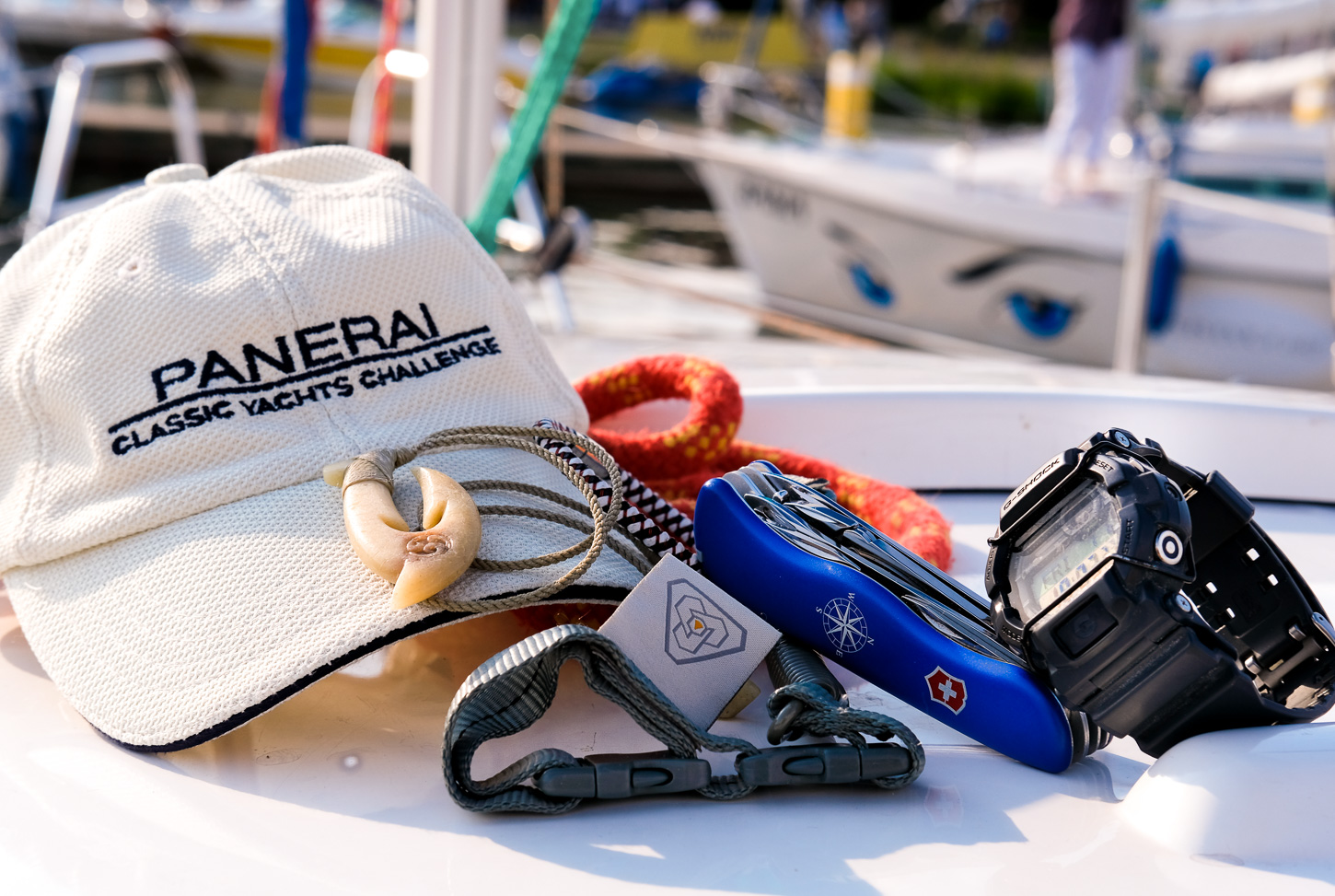 The "regular" Skipper model is a great option for lake sailing or a small family-sized sailboat you'd take day-cruising along the coast. (Let's say a boat up to 40-50 feet.) The knife features a serrated blade with a safety tip. (For hopefully obvious reasons.)
In addition to the serrated blade, the Skipper features precision pliers that are great for manipulating safety pins, small bolts, nuts and other items. The Skipper's regular shackle key is suitable for most shackles you'll find on these kind of boats.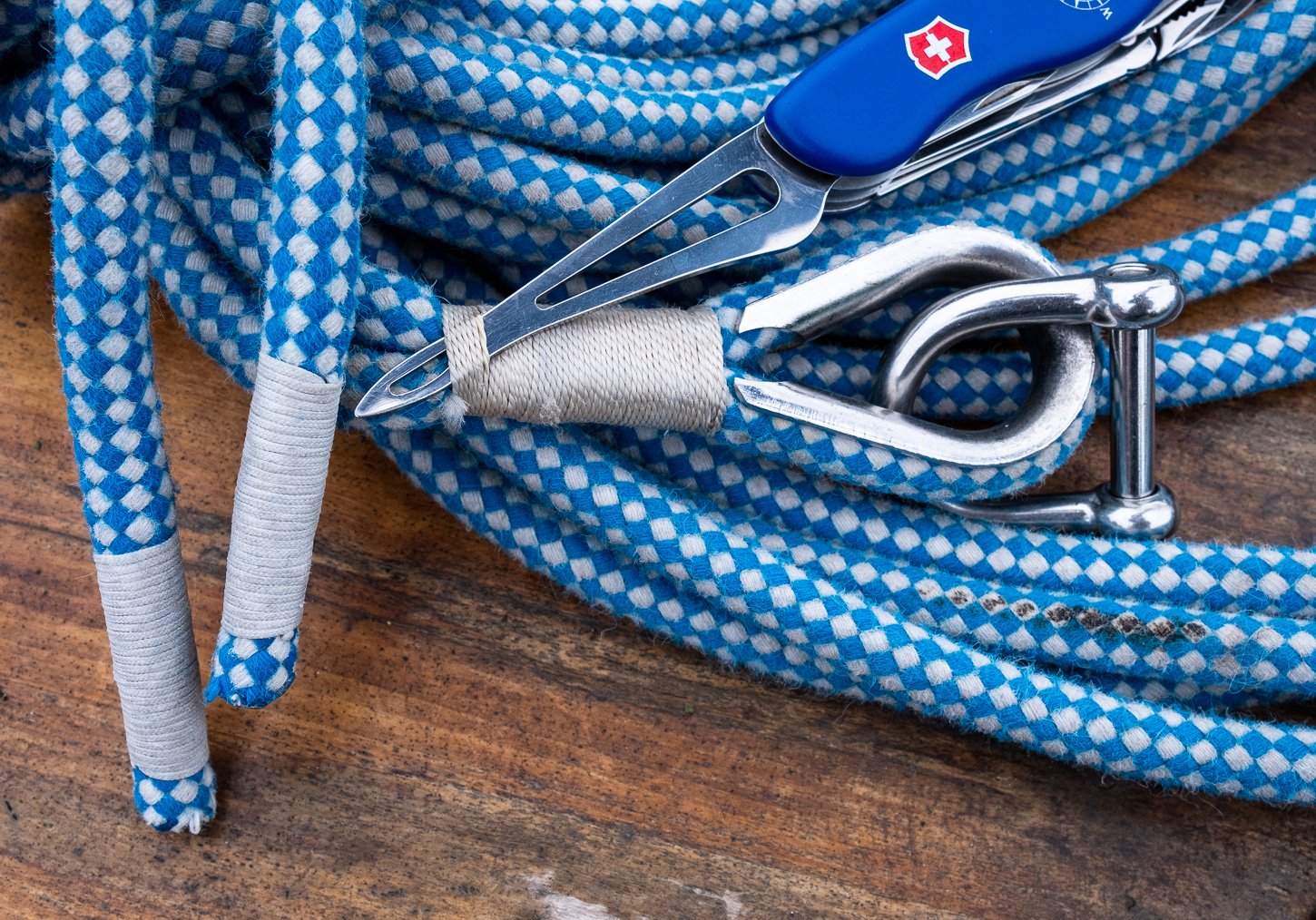 The marlin spike that's included works great on ropes from a half to three-quarter inch in diameter. The spike's small tip-loop is also usable for up to three-quarter inch rope. This tip-loop is a handy feature if you want to finish a thick line with a nice braid, made from something like a thin house line.
The blade of the Skipper doesn't work well one-handed, but this isn't really necessary when sailing for pleasure on something like a lake. In these situations there's rarely a storm that will cause you to only have one hand available.
When to Choose the Skipper Pro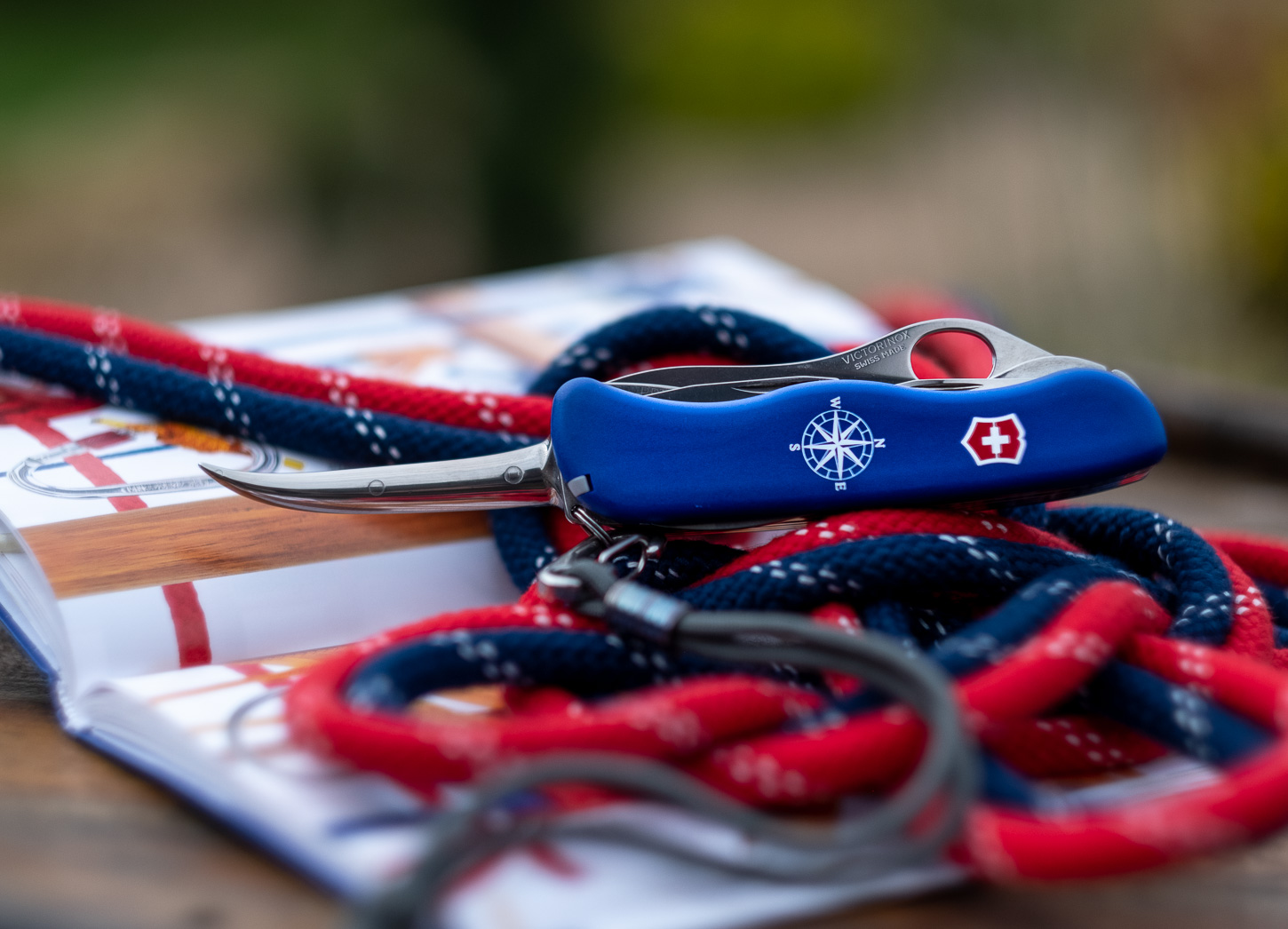 On most lakes (except maybe the largest in Canada) you can usually get back to the safety of a marina or a bank within a couple hours. So with a weather alarm on your watch, phone or weather station it's easy to avoid a storm. If you get caught in a storm, it's usually your own fault even if you don't have these high-tech devices. (Hint: Look for dark clouds.)
However if you're setting out in your boat and plan on being days away from solid ground, the Skipper Pro is what you should consider. Imagine setting out on an eighty foot long, two-mast sailing ship, or something even larger.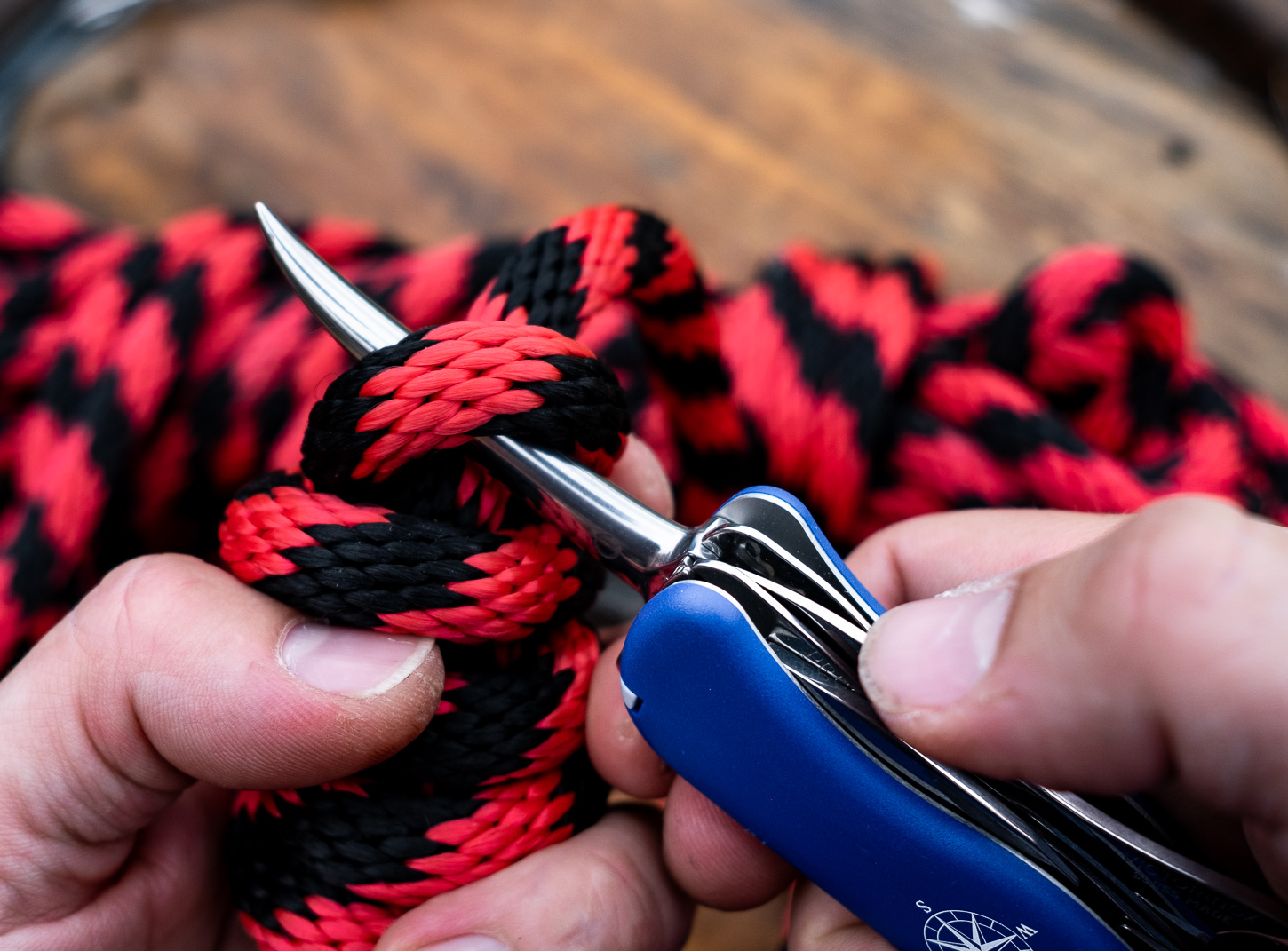 On such a boat the folding shackle key and small pliers of the Skipper will be mostly useless, as most of these ships will have bolts 8-10mm's in diameter. This is where the Skipper Pro will shine. Additionally, the Pro accommodates ropes up to a full inch or more and includes a serious marlin spike.
Finally, the Skipper Pro offers an advantage when using it one-handed. Storms and other rough weather require that one of your hands be available as a life support system. Whether that's when you're roped to the deck or are grabbing the railing as you move about, you'll need to dedicate one of your hands to these tasks. Remember, this type of weather can last for hours or even days. (My longest stay on deck during a storm was more than 24 hours on a 65 foot yawl ship.)
Some Shared Features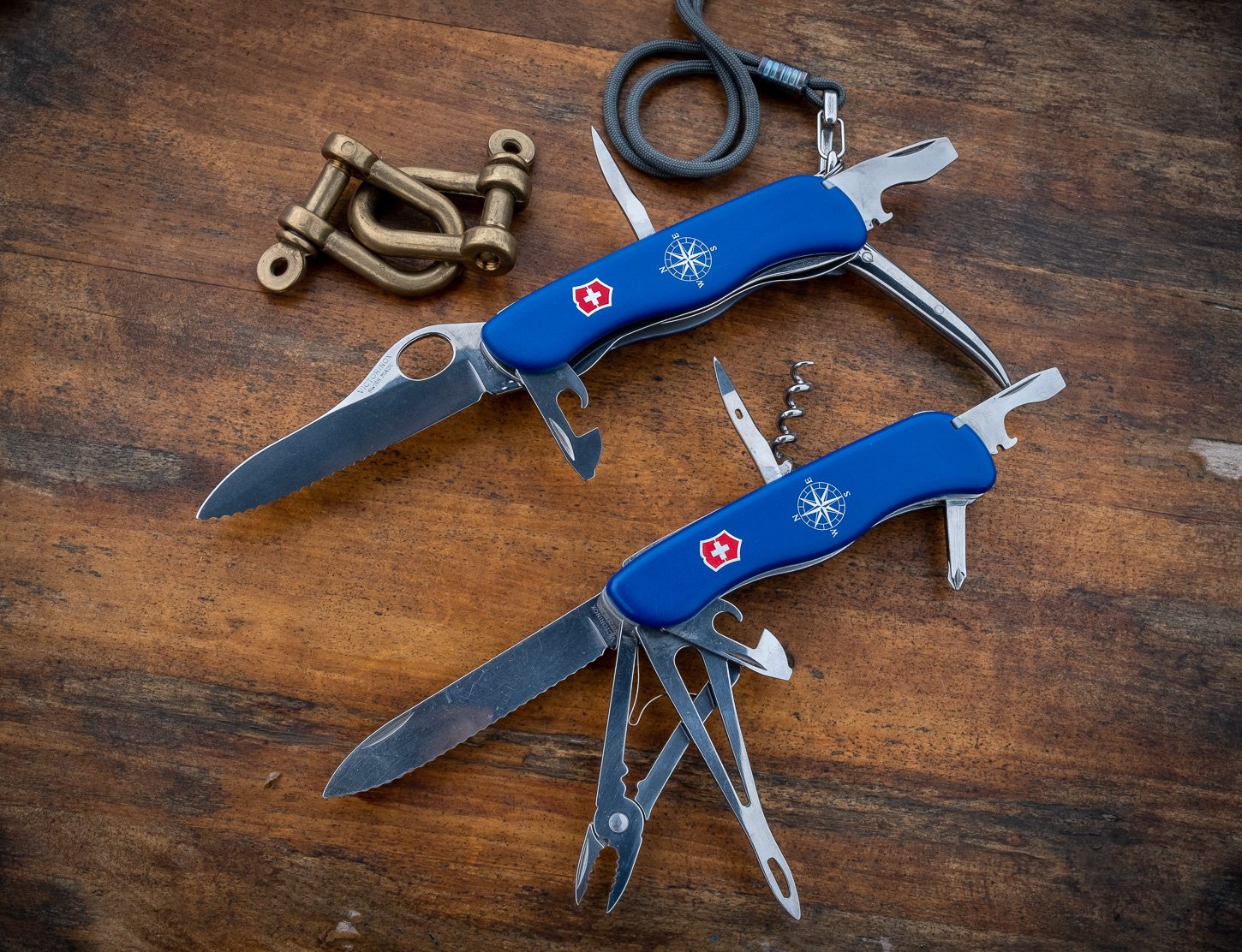 Both knives feature a bottle opener that I really enjoy. (Especially when spending free time at the marina.) They also both feature a flathead screwdriver, as well as a smaller one on the can opener. The Skipper does include a dedicated Philips screwdriver, which I definitely missed on the Pro. I'm not sure why they didn't include it especially as there's room below the massive marlin spike.
The cork-screw on the Skipper isn't something I find useful, especially as Sailor's drink grog! Both knives feature an awl, which I believe is very useful. Also, the Pro version skips the thread slot to make it stronger. The tweezers and toothpick included on both aren't things I use because I default to my Victorinox Classic SD, but they're available if you need them.
Conclusion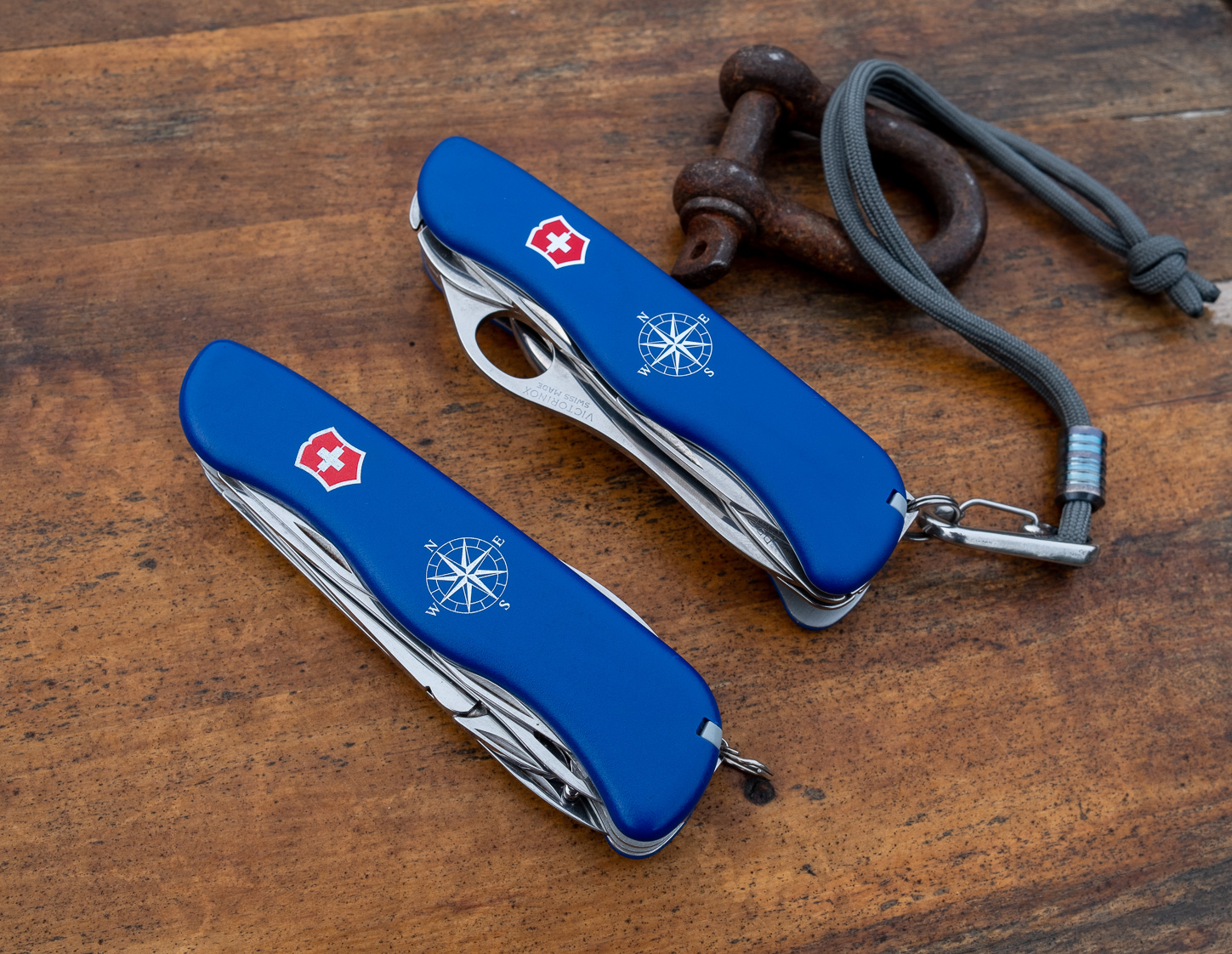 Both the Skipper and Skipper Pro are great tools that work exactly as they're designed. If you're an inland sailor cruising from island to island, grab the Skipper and enjoy more tools with less weight and a slimmer profile. However if you're a professional sailor on a large yacht, the Skipper Pro is a no-brainer for your on-deck work. If you're like me though, you might just pick up both for the fun of it.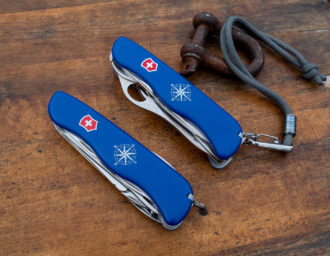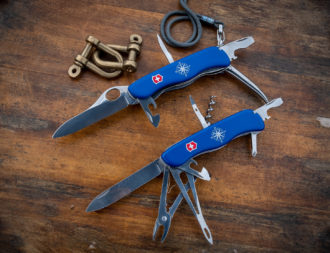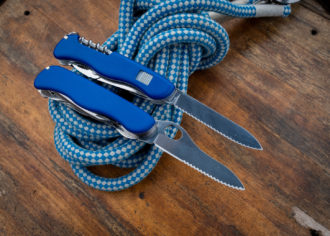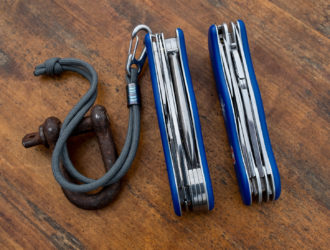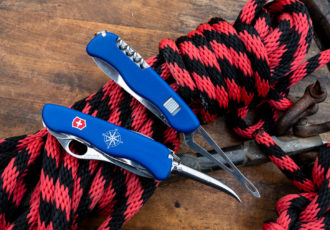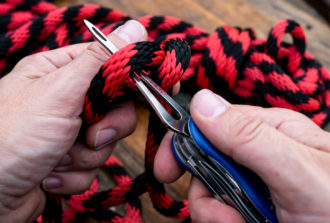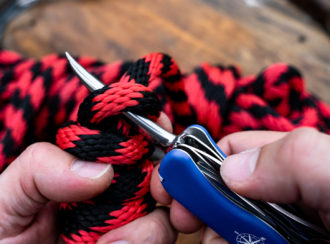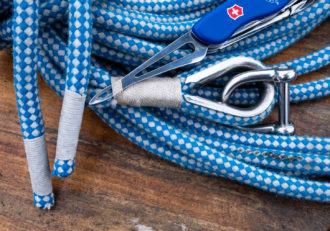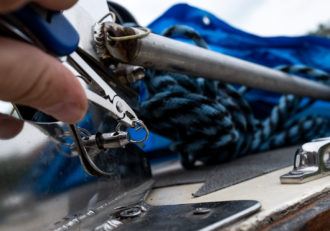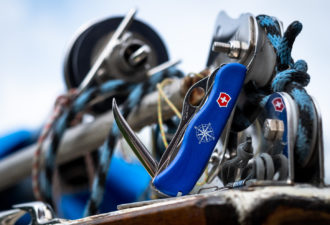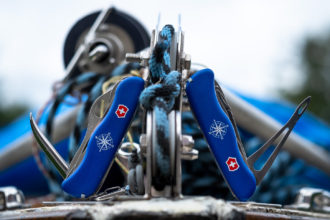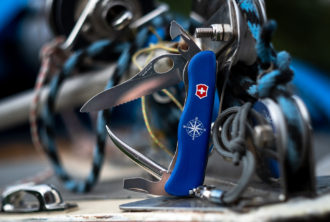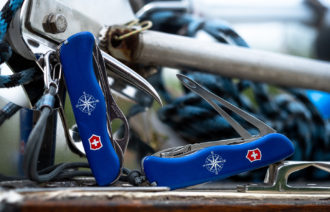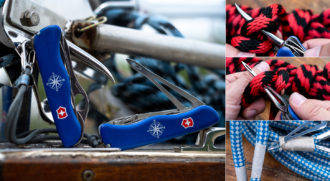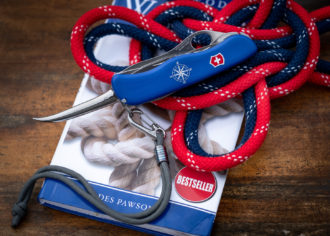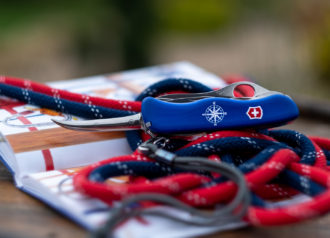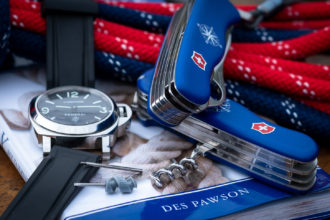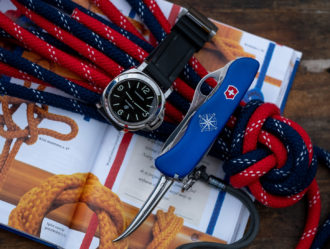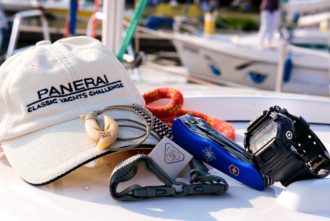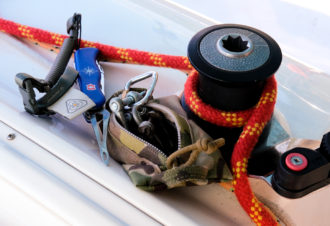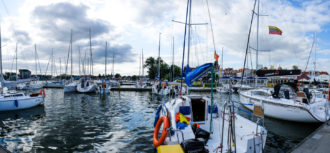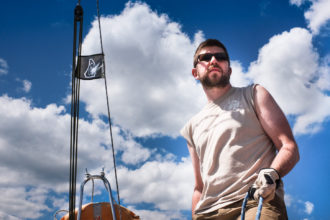 Editor's Note: Piotr Ma is an avid outdoorsman, adventurer, mountaineer and certified open sea sailor. As an enthusiast of quality gear, he's always seeking the most uncompromising and best performing gear available worldwide. He's also known as an edged tools specialist. Piotr was introduced to his adventurous lifestyle when he was 10 by his father, a certified sailor and alpine-style climber. Now he continues his family tradition and shows his kids how to live a full life in the great outdoors; teaching them survival skills, shooting and archery. These days, he gladly shares his 30+ years of outdoor experience with people around the globe from his current location: Poland, European Union.