Blade Show 2017: A Photo Walkthrough of Cutting Edge Technology
Blade Show 2017: A Photo Walkthrough of Cutting Edge Technology
If you're into knives, then there's a good chance you've heard about Blade Show, an annual event held in Atlanta, Georgia. Blade Show is to the Knife Industry what SHOT Show is for the Firearms Industry.
Imagine 300 booths and almost 700 tables filled with all kind of knives, axes, swords, daggers, folders, bowies, knife making supplies, grinders and blade-related gadgets & gear. There are also live demonstrations, seminars, an award banquet and all the biggest names represented, of course. From Friday to Sunday, there's a formal show during the day and a huge after hours party at night. Simply speaking, it's the place to be if you're into knives.
To give you just a taste of what Blade Show is all about, let me guide you through the event. Thursday night, the enthusiasts, collectors, knife makers and company owners from all over the world meet and greet during a pre-Blade Show party in the hotel. Friday morning, the madness starts. I recommend early-bird tickets and getting to the show as early as possible, the coolest custom knives disappear from the maker's tables rather fast.
Some New Releases from Blade Show 2017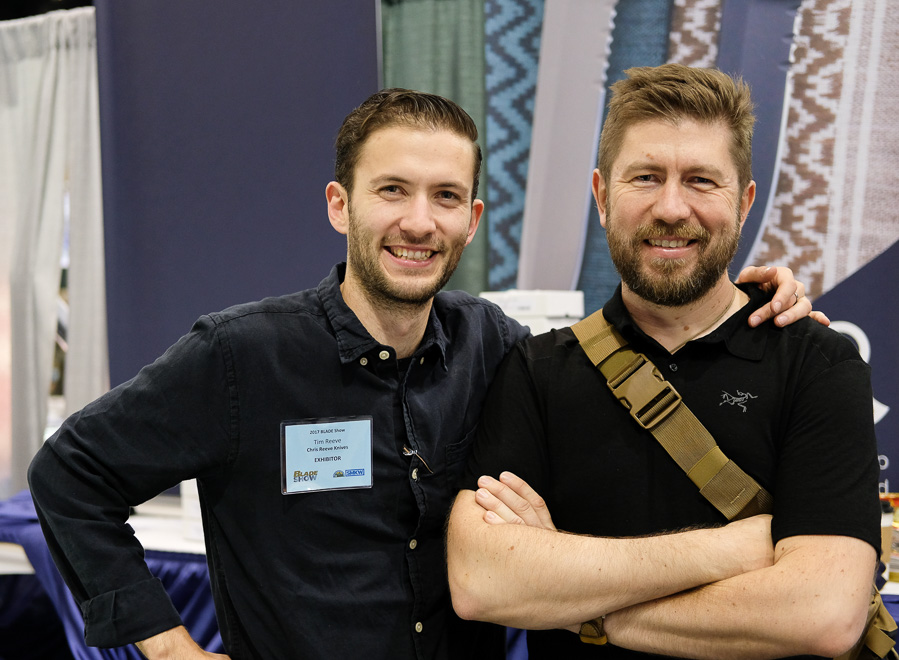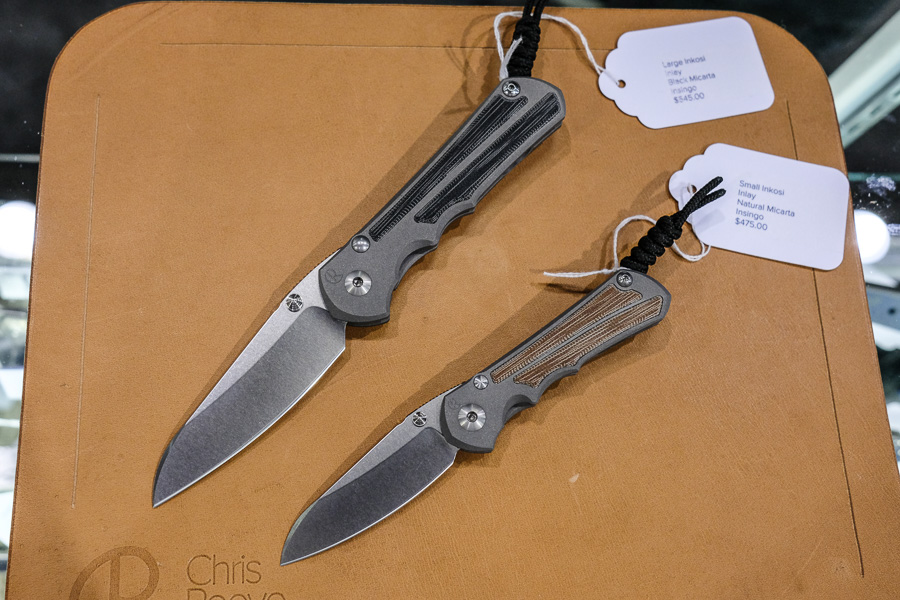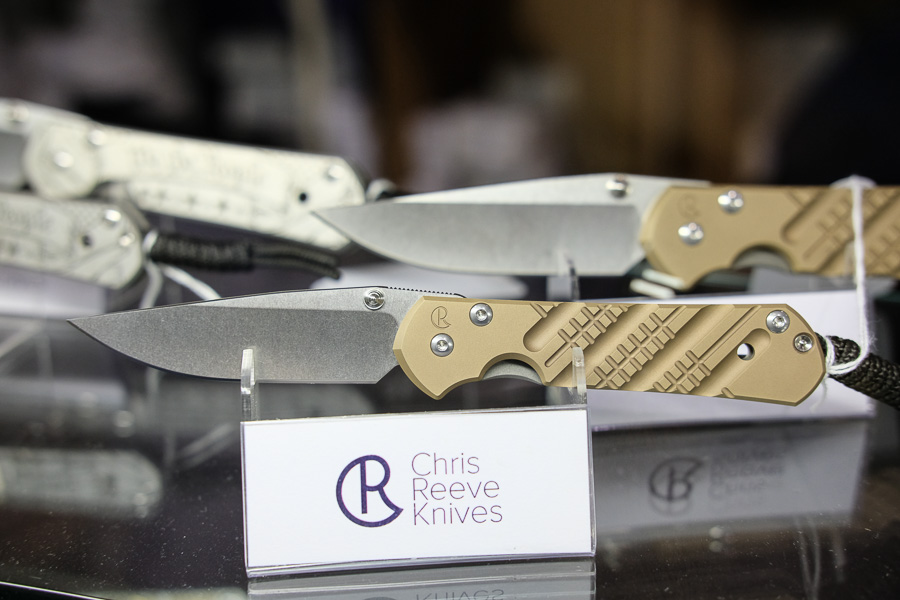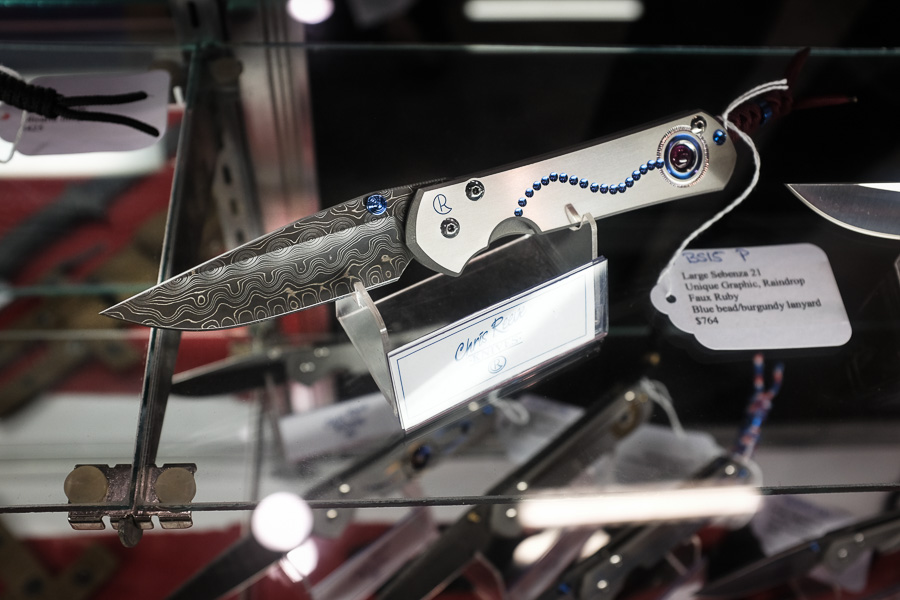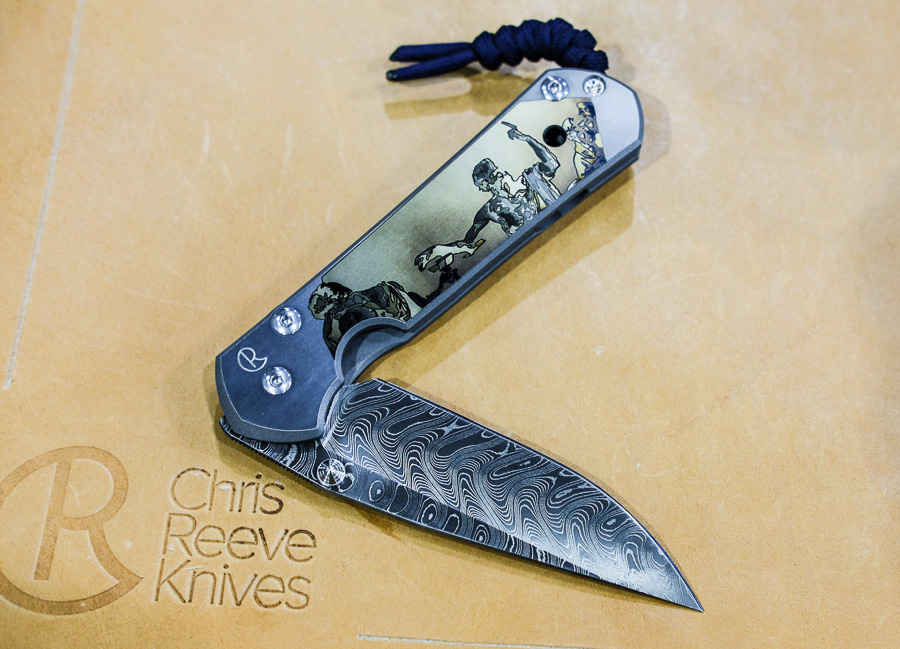 Chris Reeve Knives introduced a new high end INKOSI model with warncliff style "Insingo" blade. This knife grabbed my attention immediately and I got one for myself. I'm sure it"ll sell like hot cakes for Chris Reeve Knives.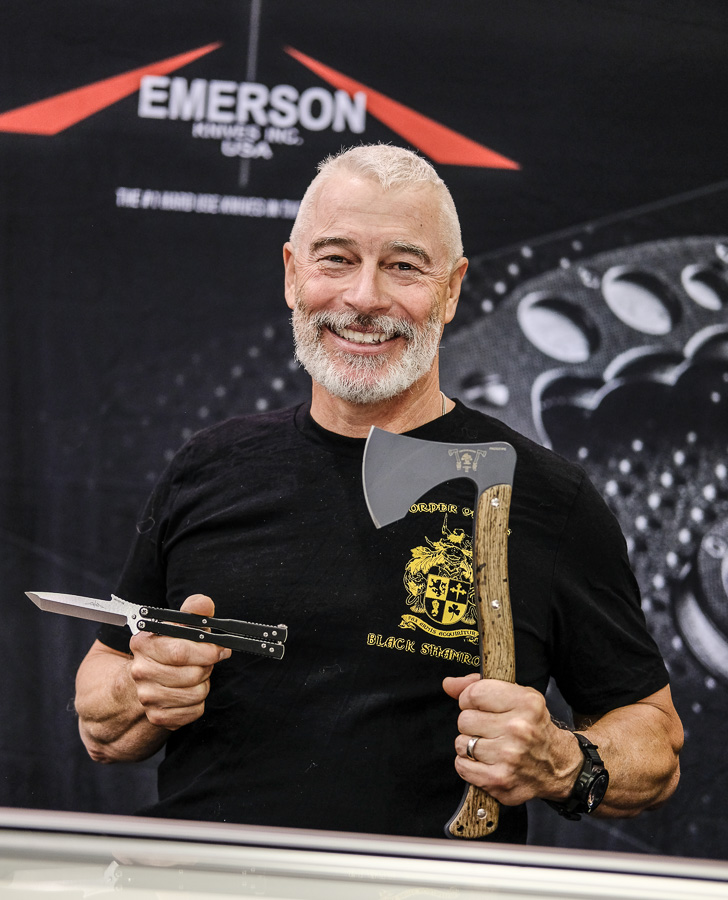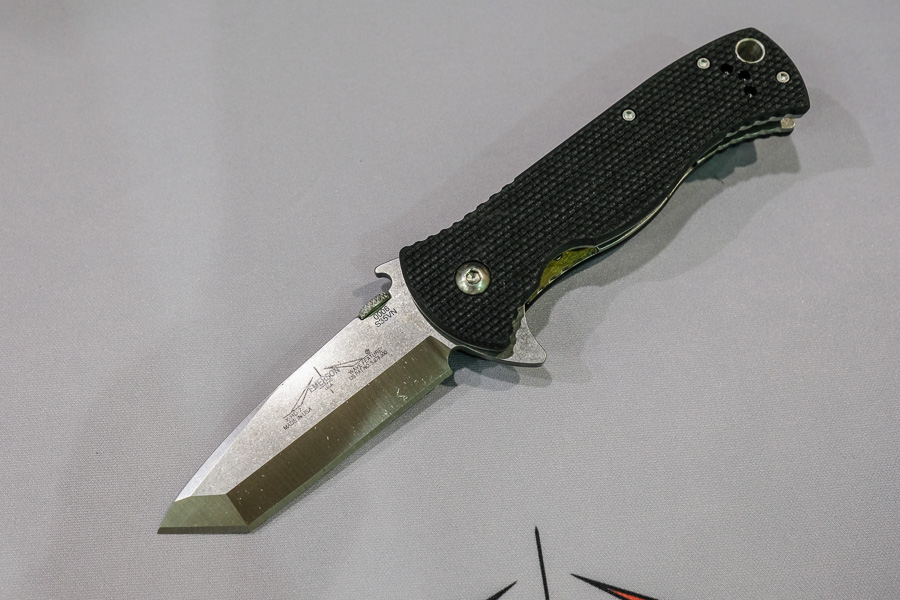 Emerson Knives showed off some prototypes of balisongs, battle axes and also a new super heavy duty CQC7 flipper. The new CQC features 3 opening systems (flipper, disc and wave), pivot bearings and a strong, thick lock with an anti-wear front insert. It also features no-slip textured G10 scales.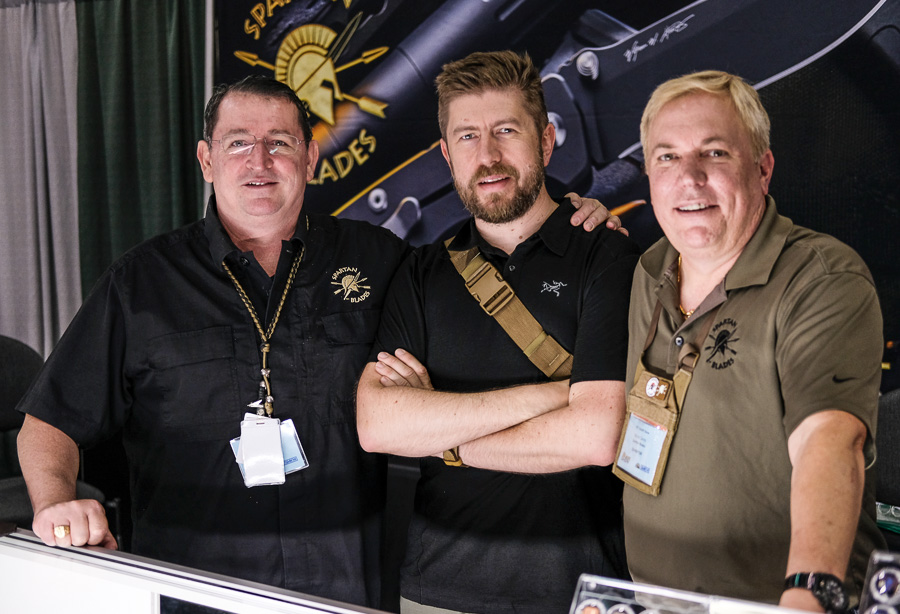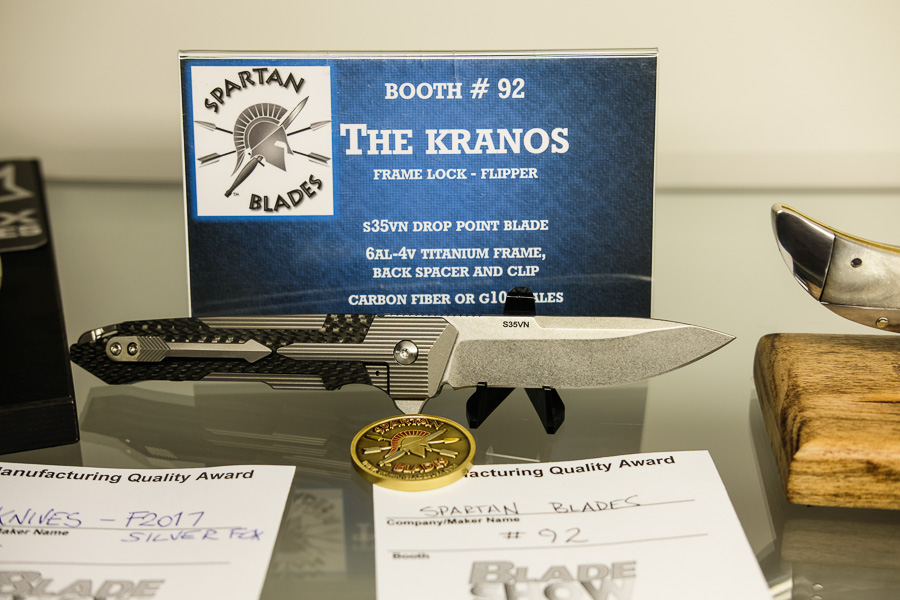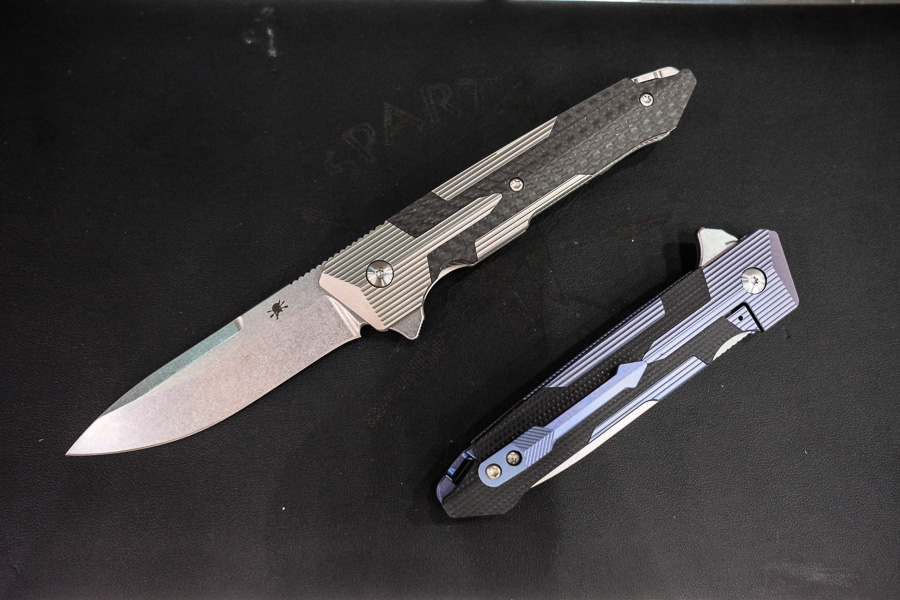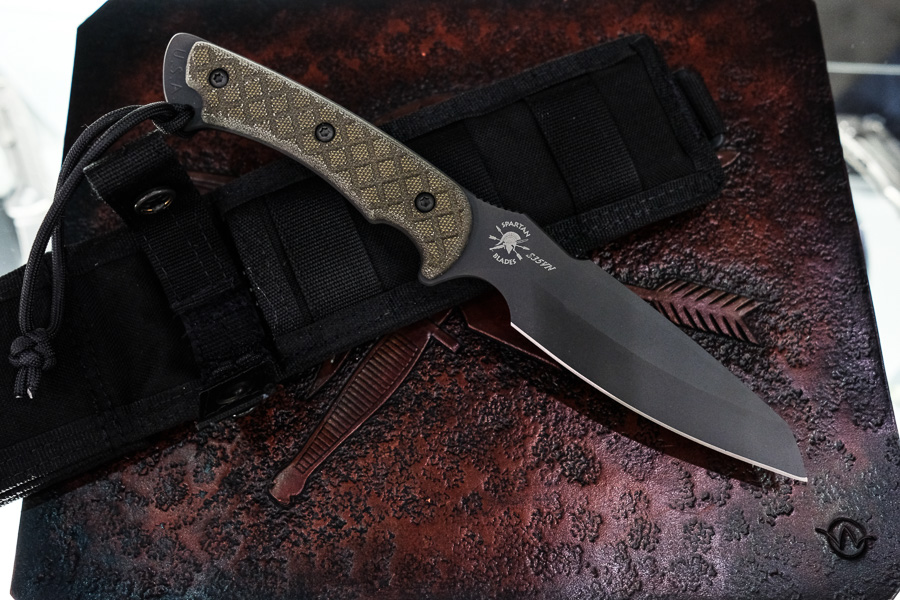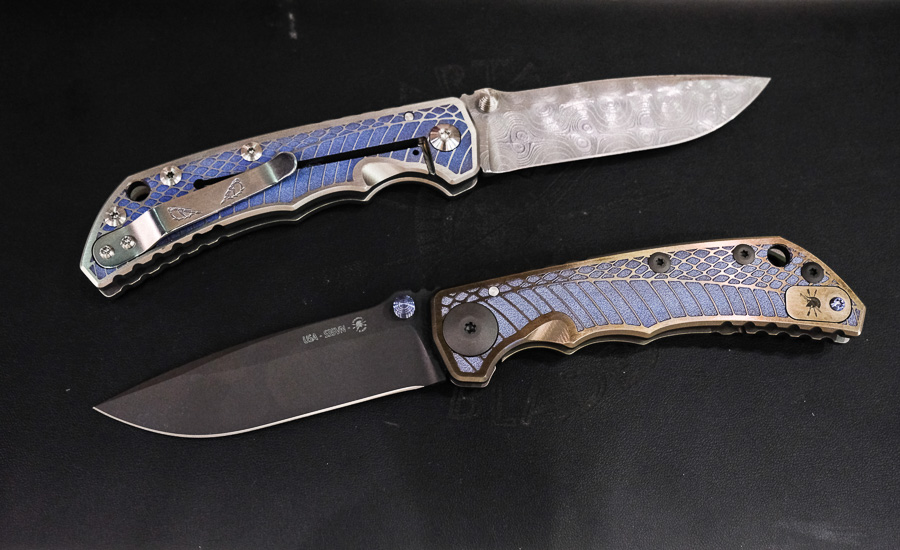 The Spartan Blades booth was full of new models, including the Hybris, a warncliff tactical fixed blade. Many variants of the award winning SHF (Spartan Harsey Folder, awarded "Blade Magazine American Knife of the Year 2016") were on display, including damascus blade options.
Additionally, their new superb flipper framelock folder, the Kranos was awarded "Blade Magazine American Knife of the Year 2017." Wow, two "Knife of the Year" awards in a row. That's not a common thing!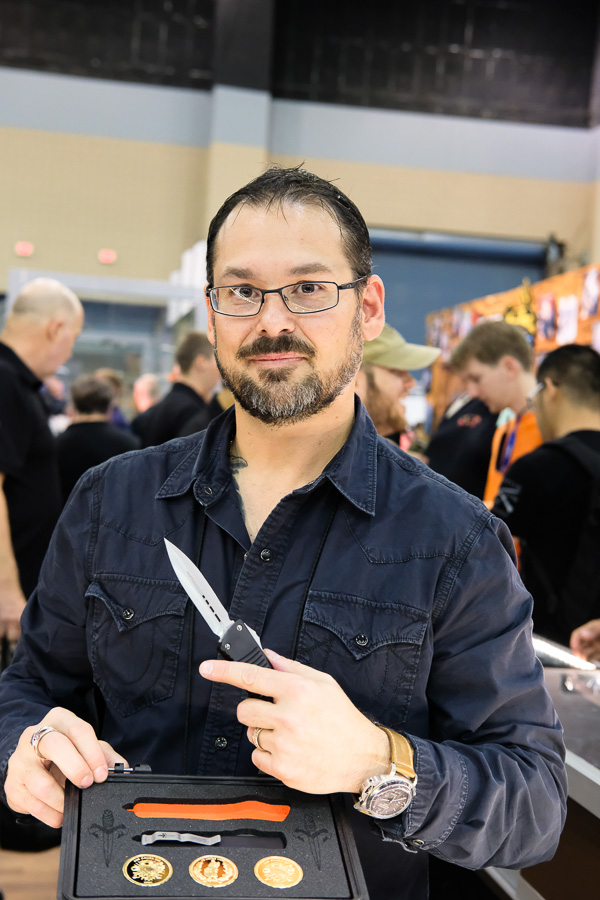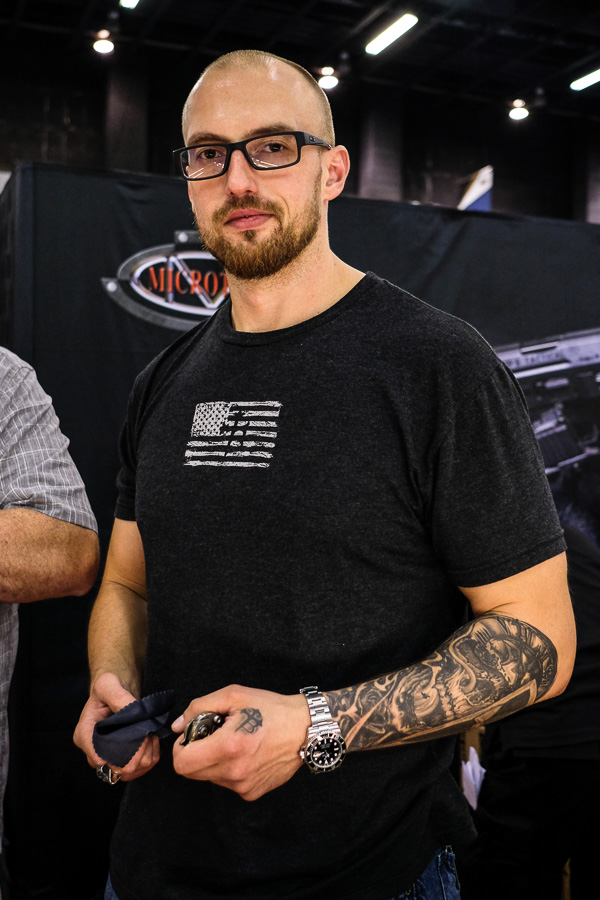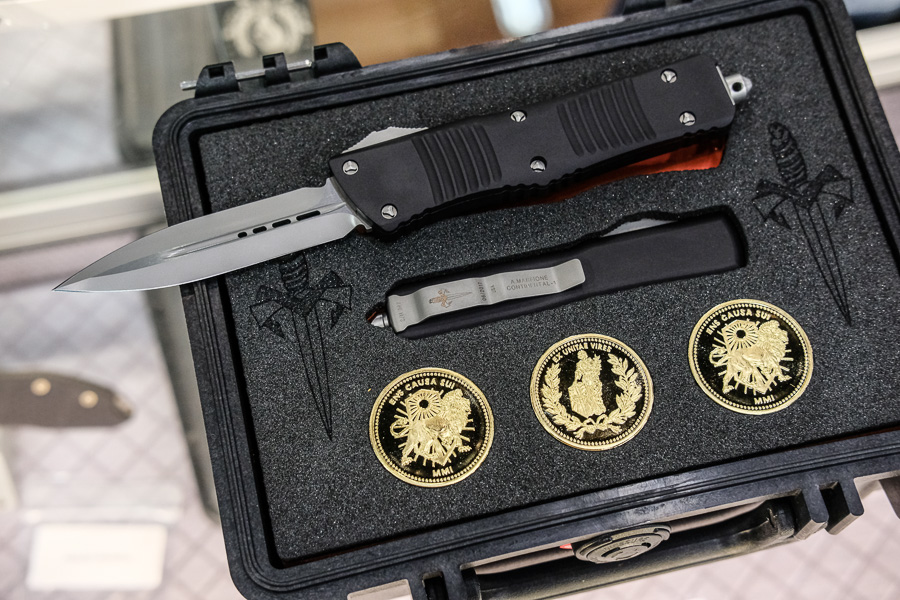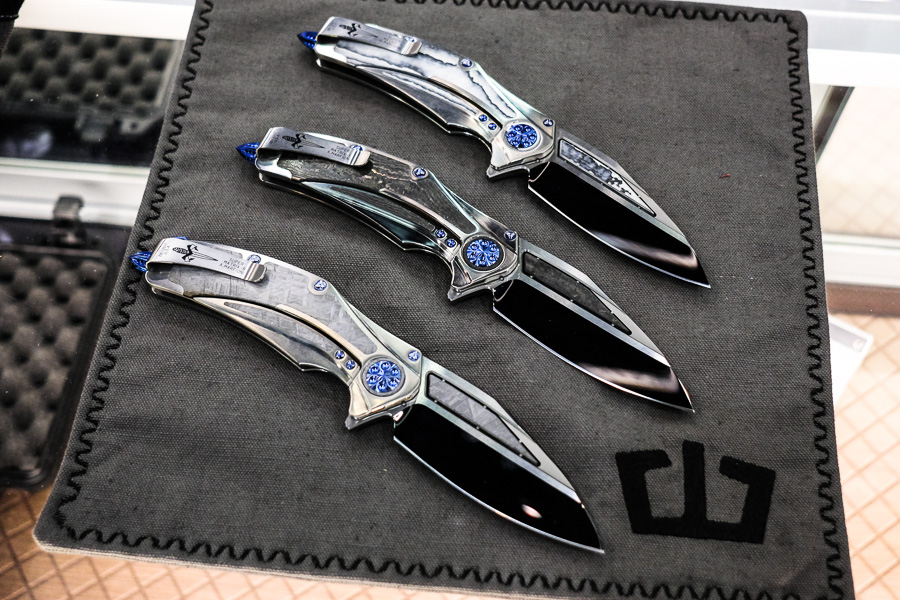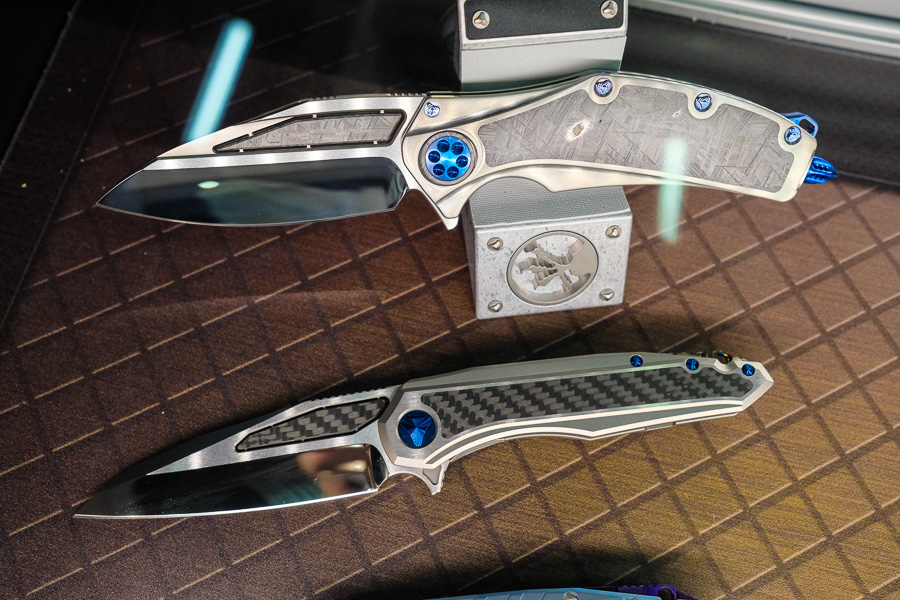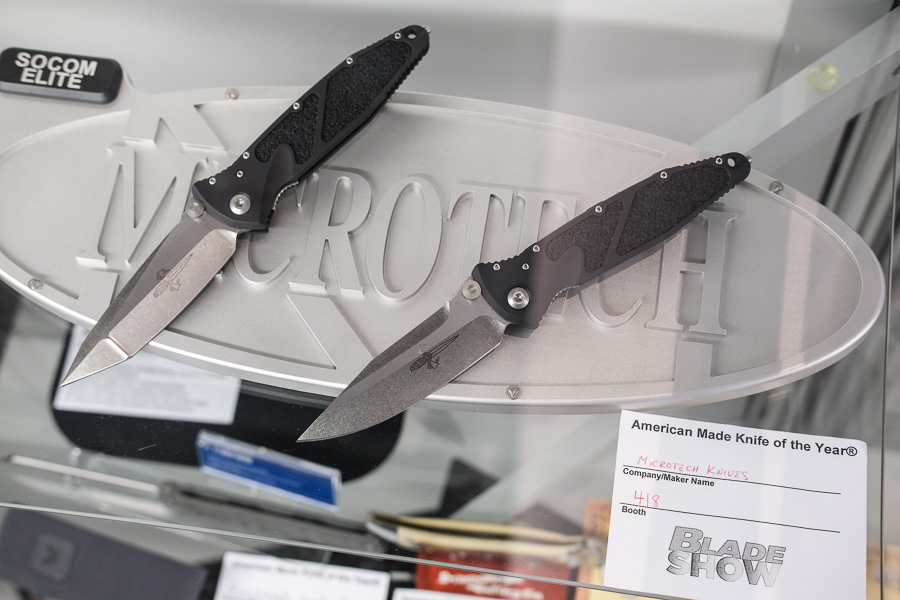 Microtech Knives featured some new versions of full-dress folders and collaborative models with Borka Blades. They also had a re-introduction of the iconic SOCOM Elite folder.
If you don't know Microtech knives, let me tell you, they produce the most amazing automatic knives available on Earth. Nothing else even comes close, they're that good.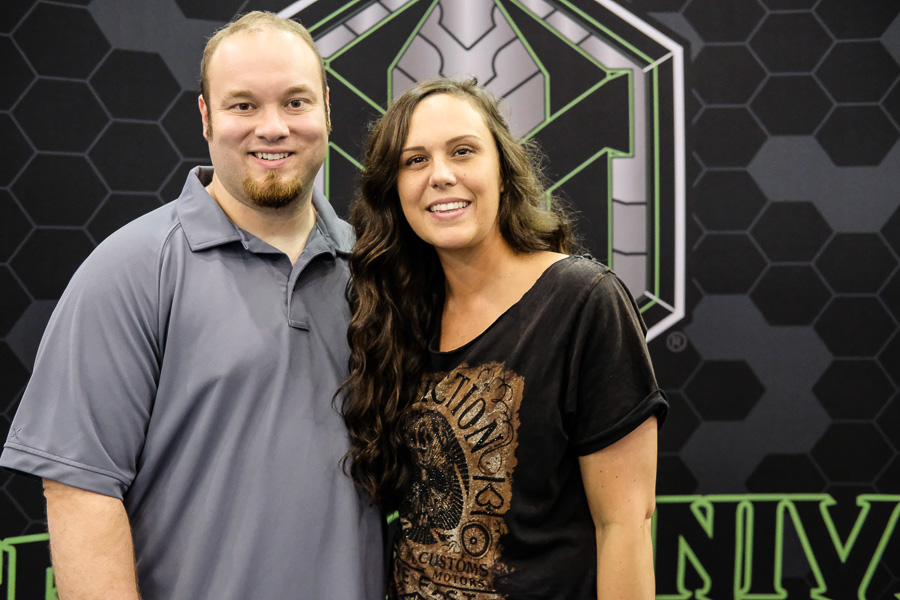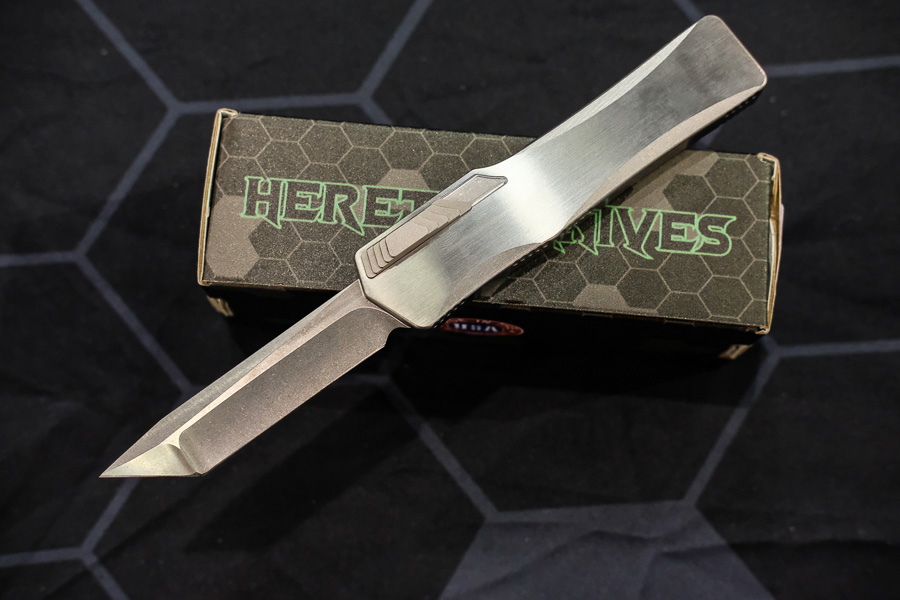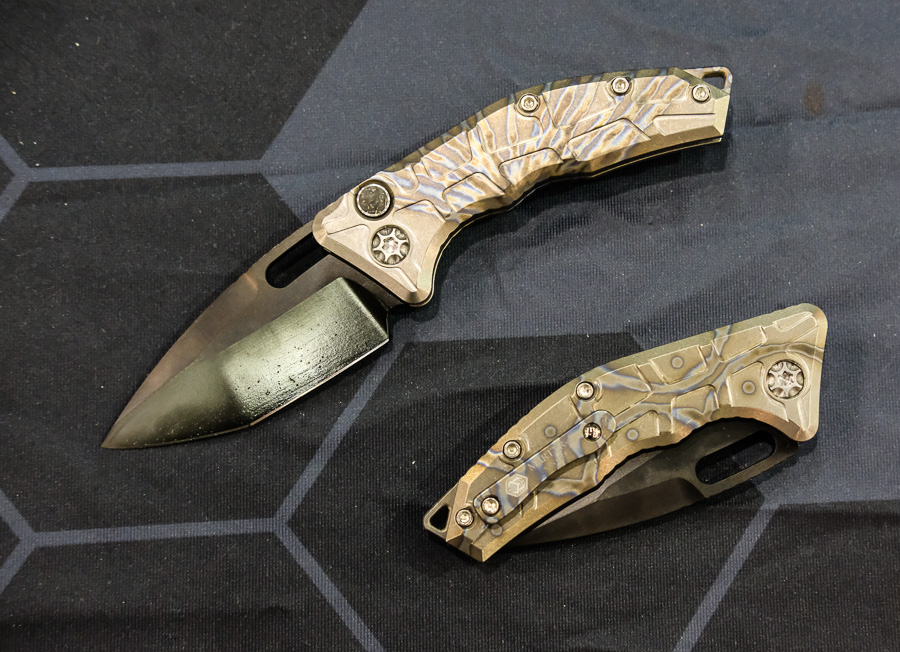 Heretic Knives, a relatively young company, was showcasing some new EDC tactical folders and OTF autos. The quality of their stuff is nothing short of amazing.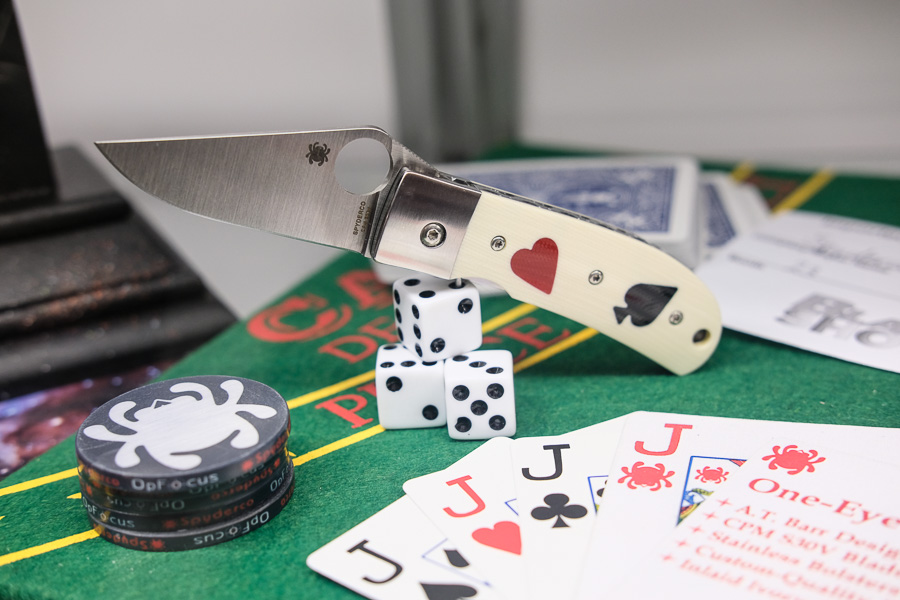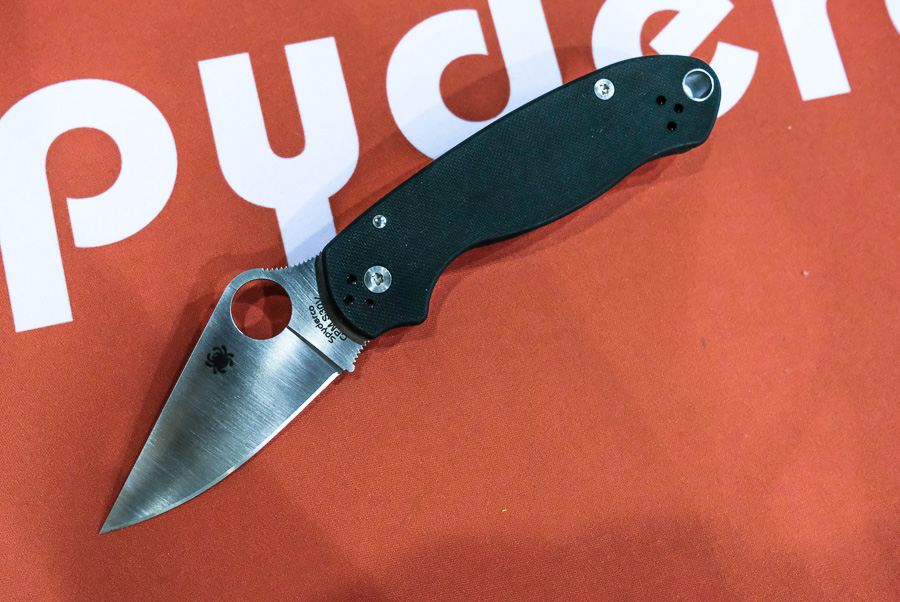 Spyderco Knives was promoting their new Para-3 folder intended for EDC, which should be a big hit for them. They were also promoting their entire line including the new kitchen folder, the SpydieChef designed by Marcin Slysz (pictured here together with Eric Glesser, Spyderco's owner).
I was also able to check out the new One-Eyed Jack model designed by A.T. Barr. It looks like a piece of art and won't scare anyone anyone when opened, but it's a hard working EDC kind of knife. The manufacturing quality of this one is outstanding!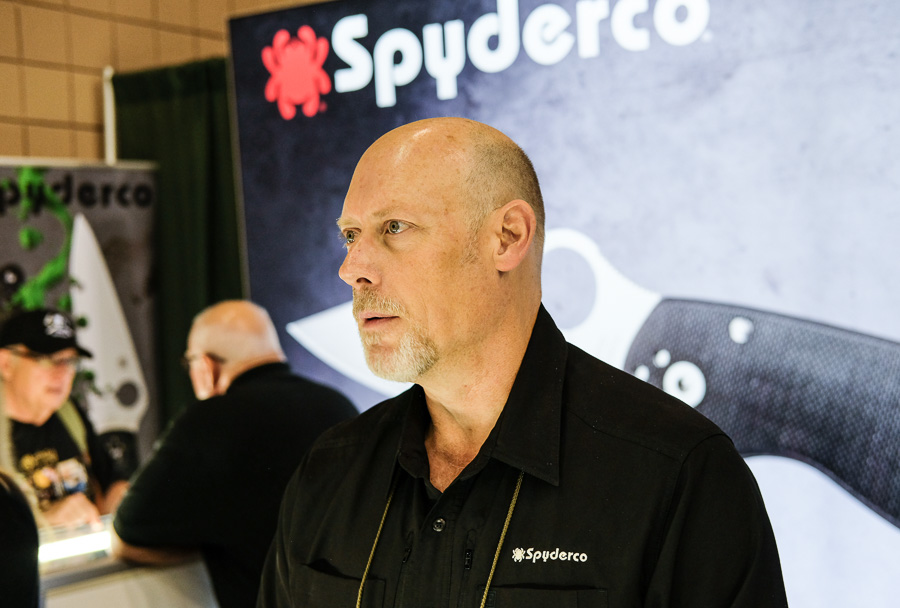 I also got a chance to talk to Michel Janich, a knifemaker and legendary knife fighter, at the Spyderco booth. He's been teaching knife defense for decades now and he's best known for his "Fighting Folders" series, which is a bible for defensive use of a folder.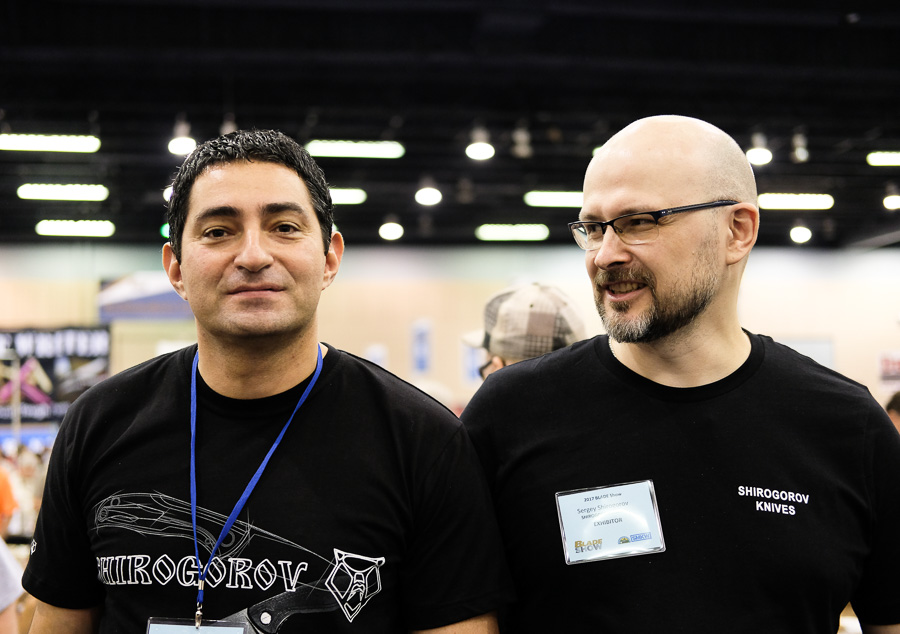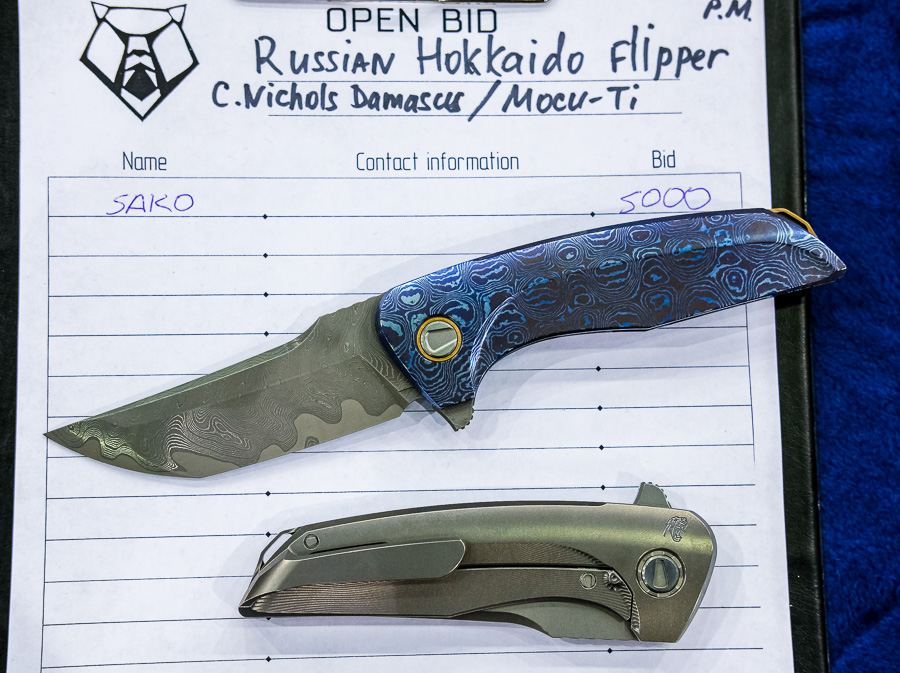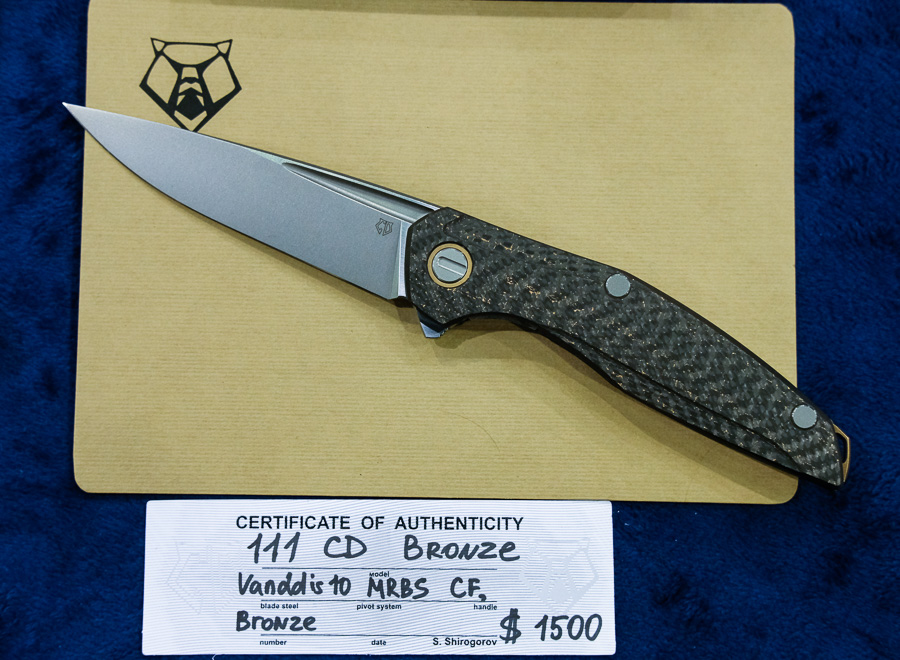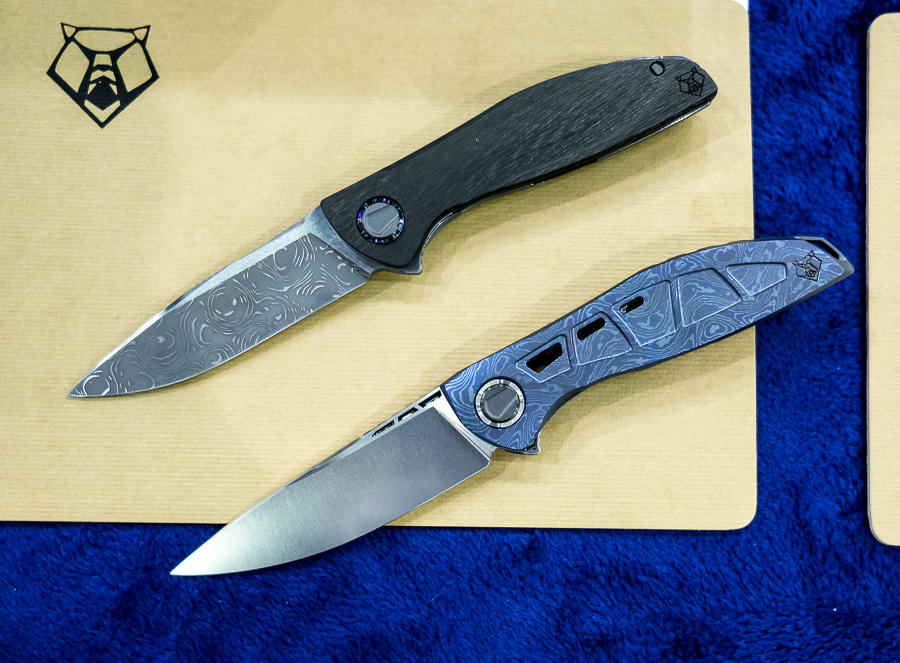 Shirogorov is a Russian company, best known for their unmatched manufacturing quality of mid-tech knives. They blend CNC produced parts and hand ground blades, while adding an artistic touch. Most of Shirogorov's top stuff goes on auction and sells for anywhere between $5,000 and $15,000, depending on details of the knife.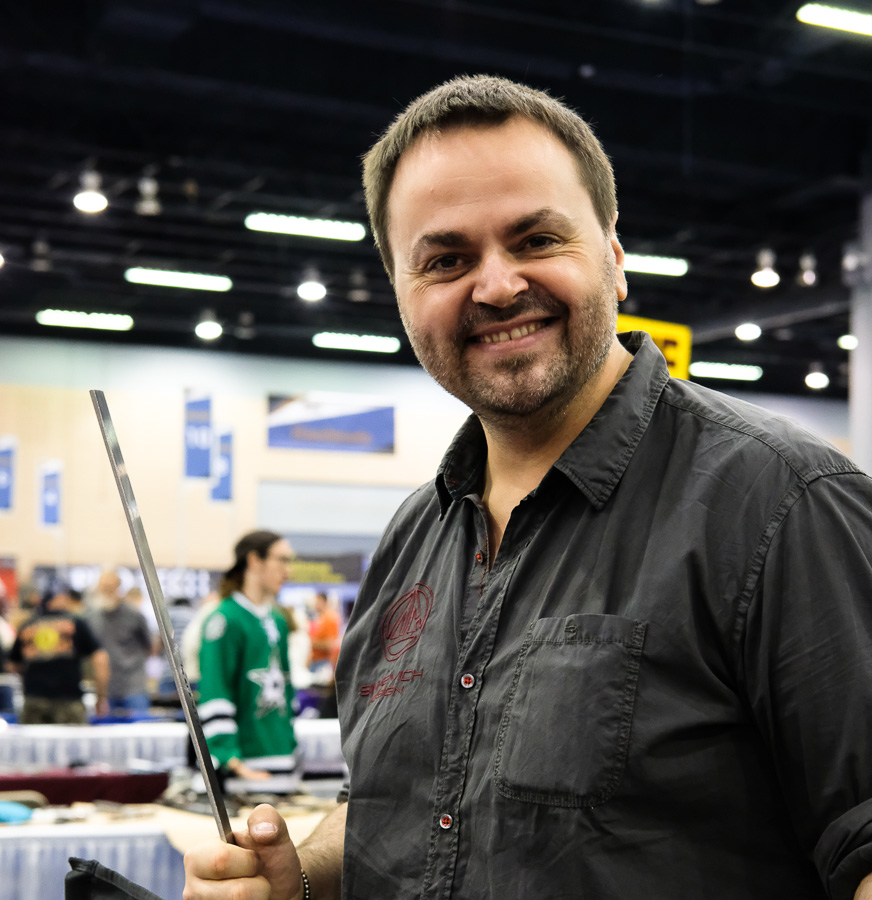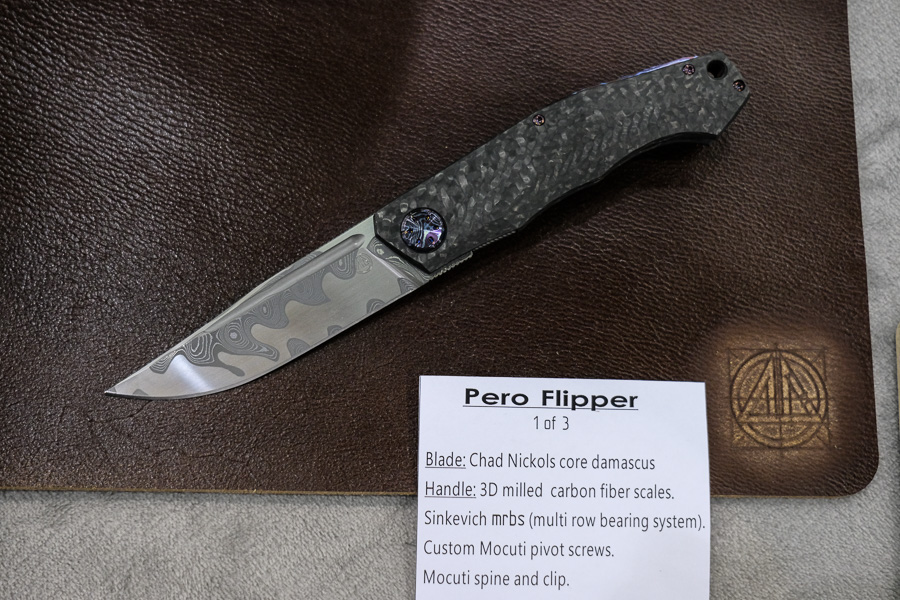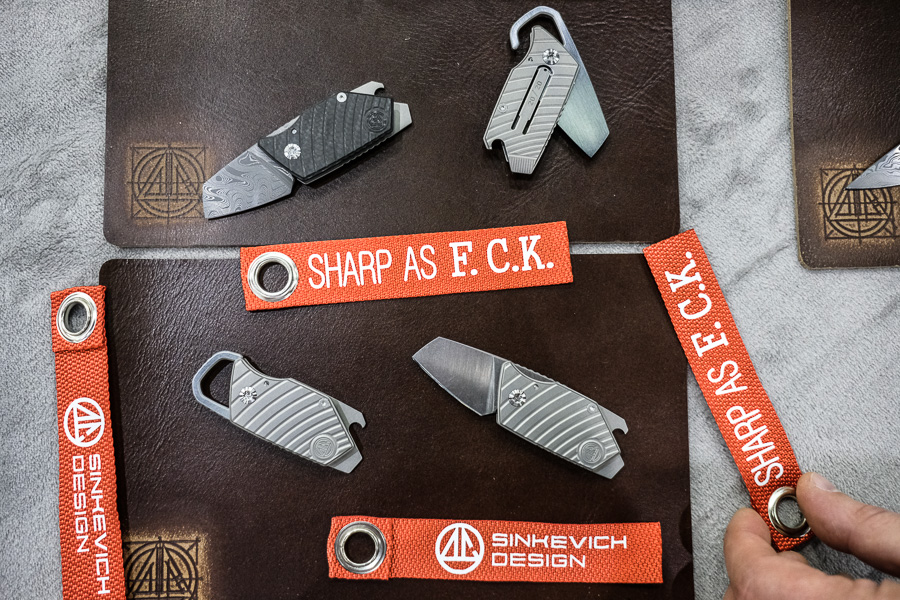 Collaborations with Dimitri Sinkievich (above), a maker and designer, also bring record bids. His work is simply mind-blowing! He's also designing knives for Zero Tolerance.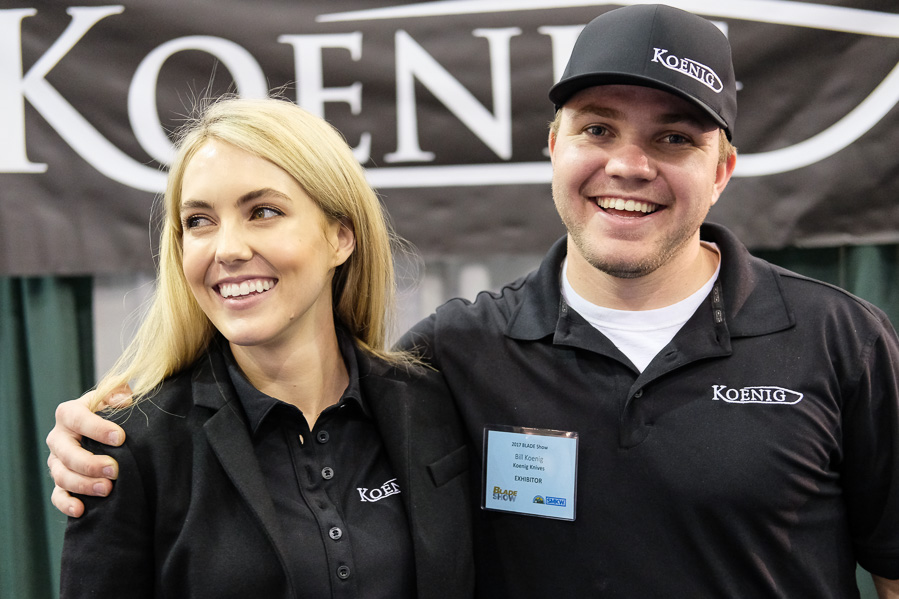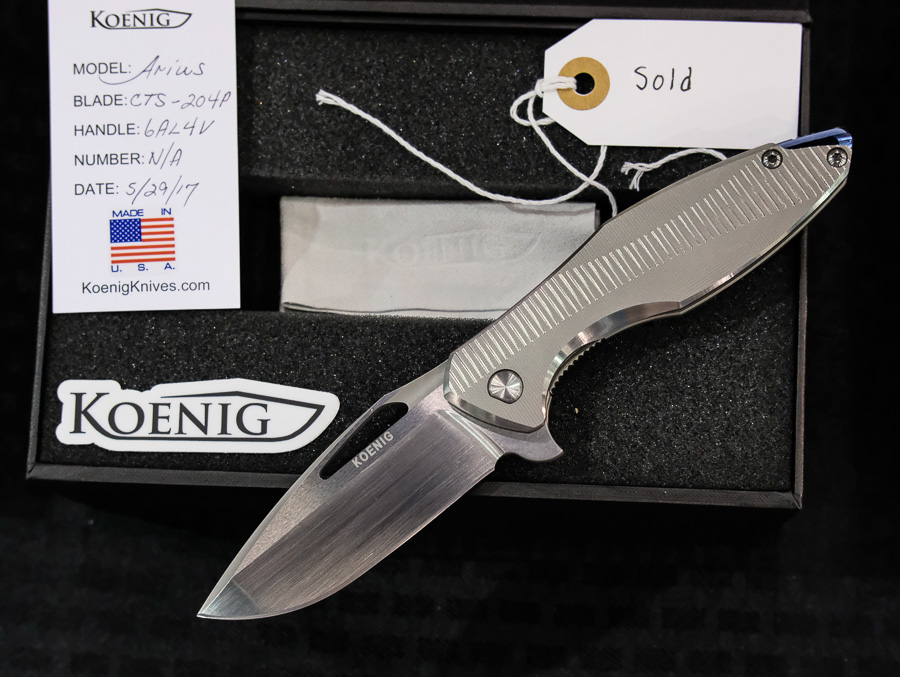 Koenig Knives is a family owned small manufacturer of high quality tactical folders and they're awesome people to talk to. Their newest model sold out immediately.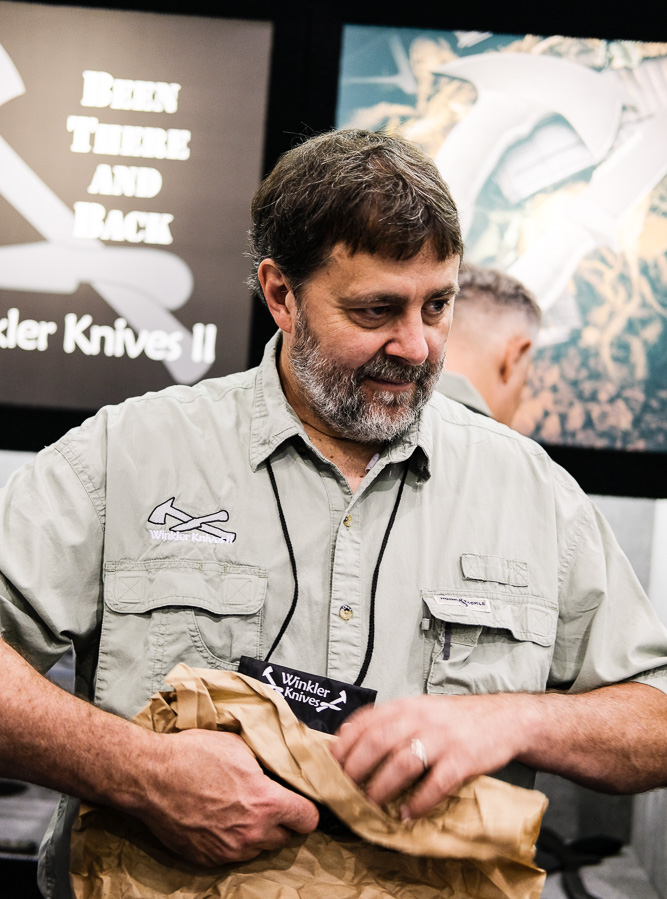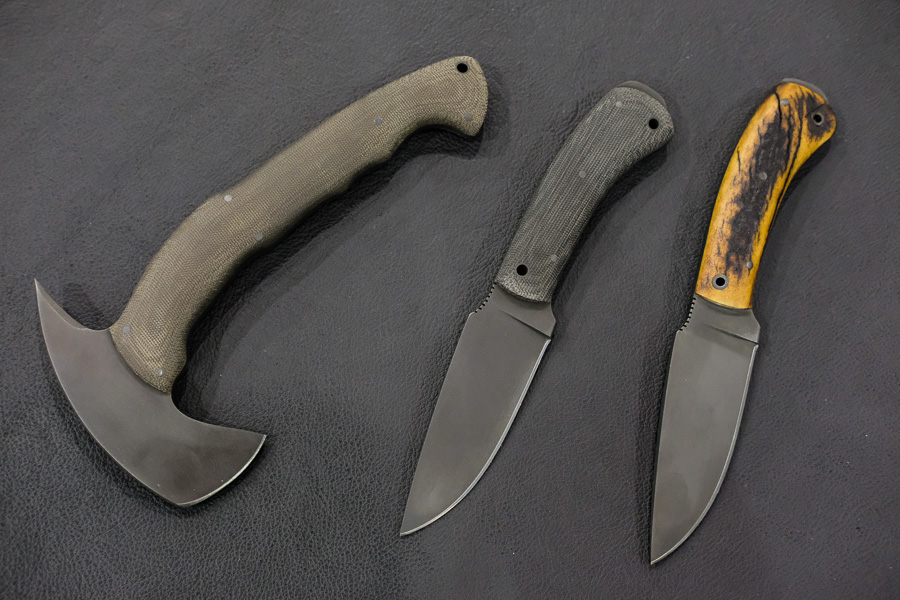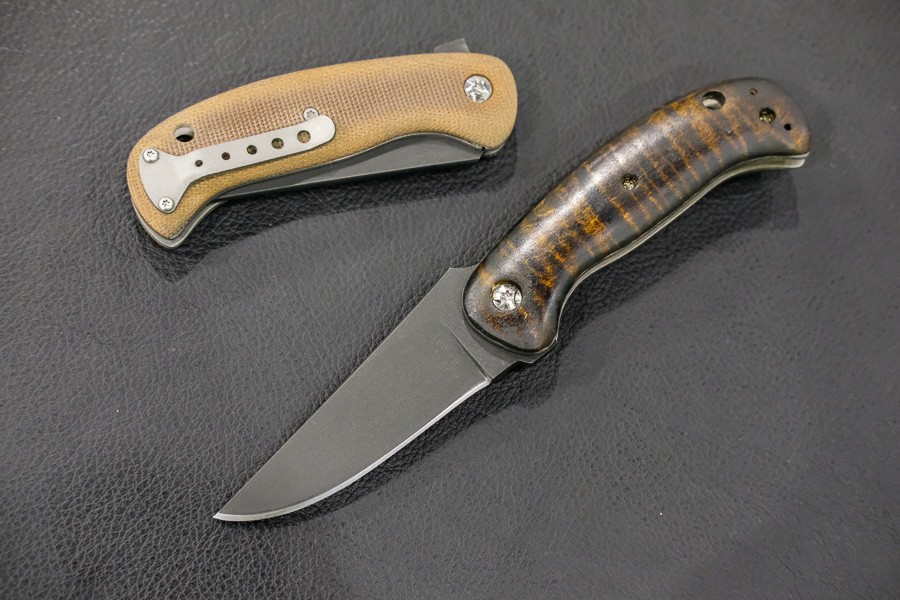 Winkler Knives presented their first flipper folders and also some new models in Winkler's traditional field/outdoor line of knives and hawks.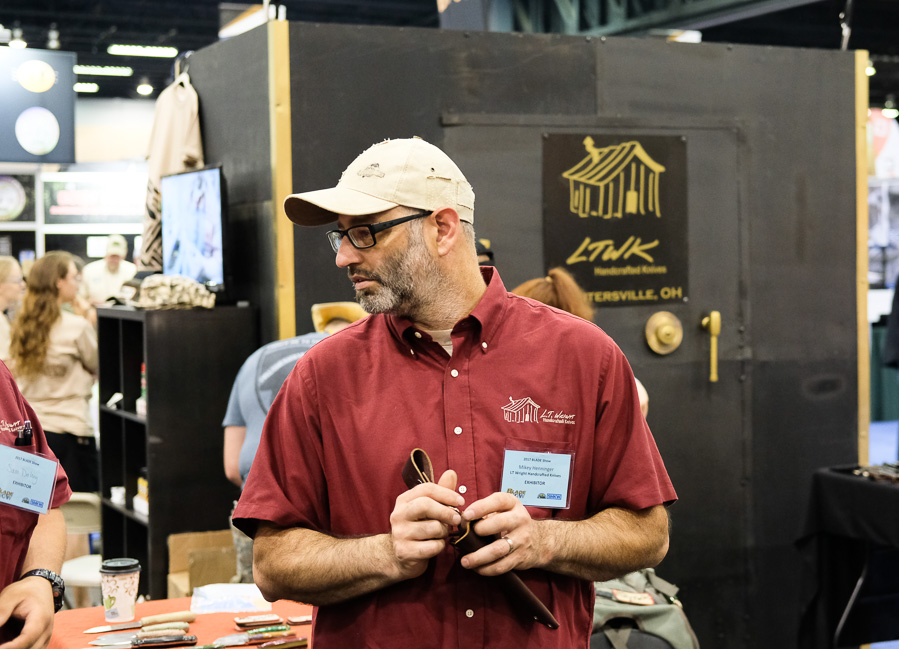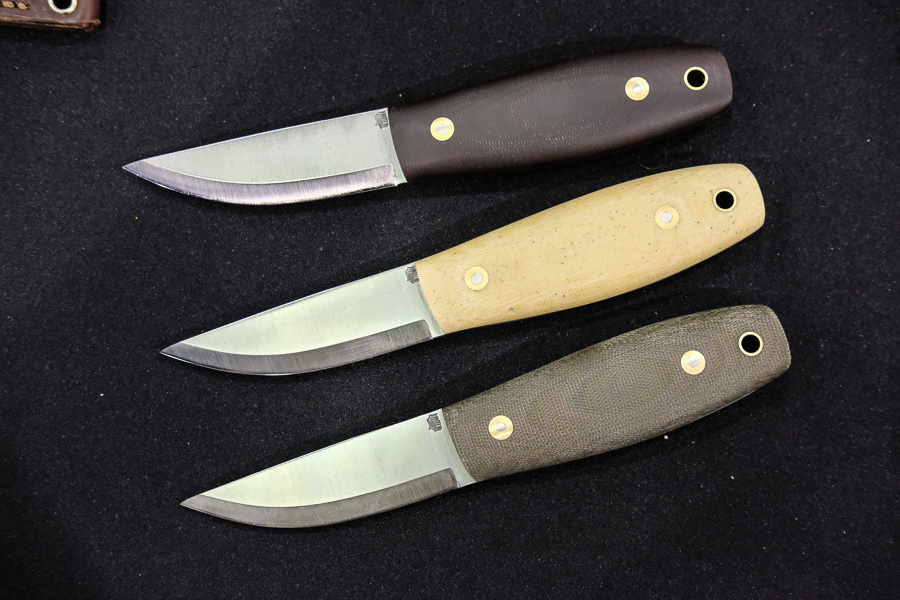 At LTWK's stand, I found some perfect scandi-style bushcraft knives.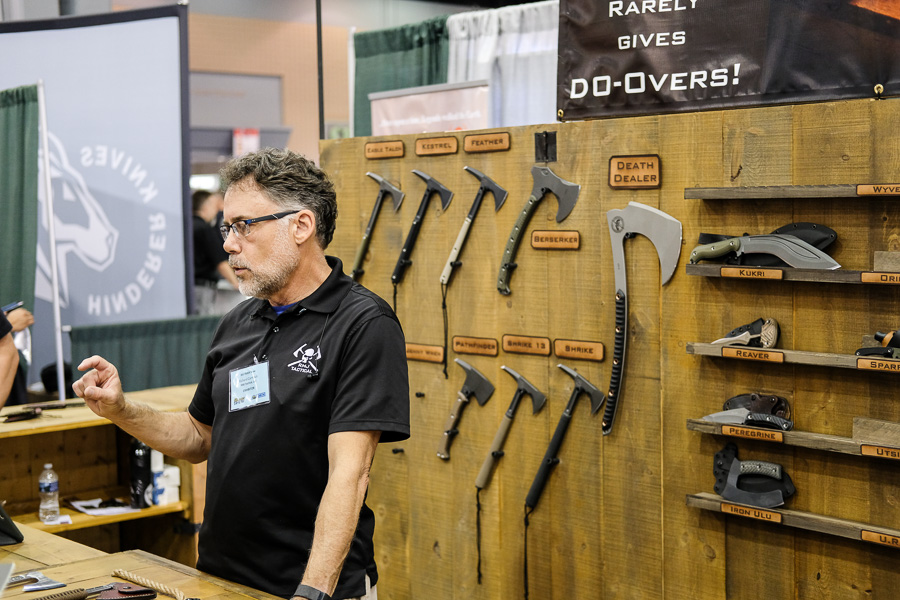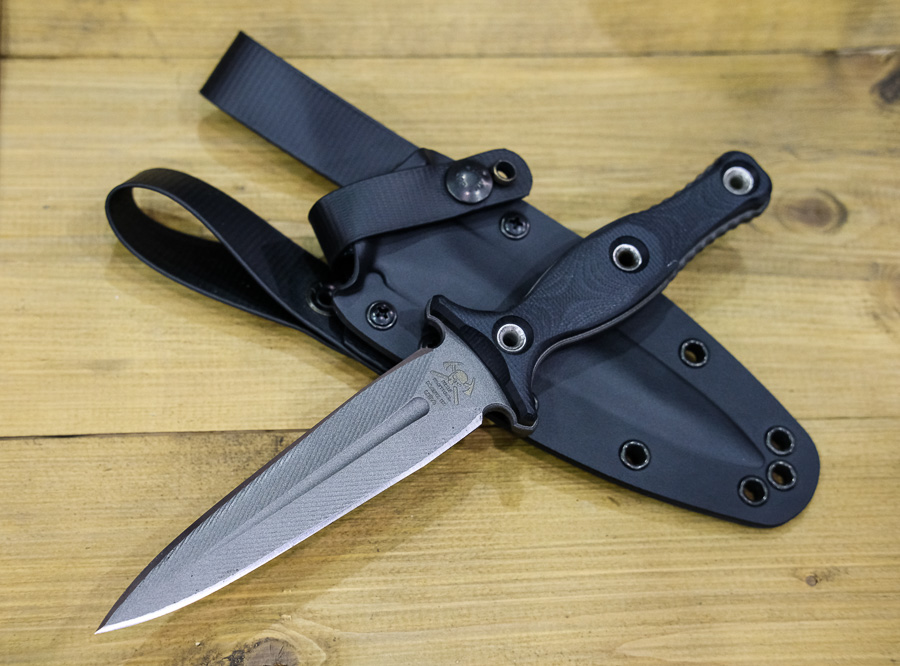 RMJ Tactical presented a variety of hawks, including some tactical models used by U.S. troops in the Middle East. They also had a modern interpretation of a classic combat dagger; an iconic knife, popular since the Vietnam conflict.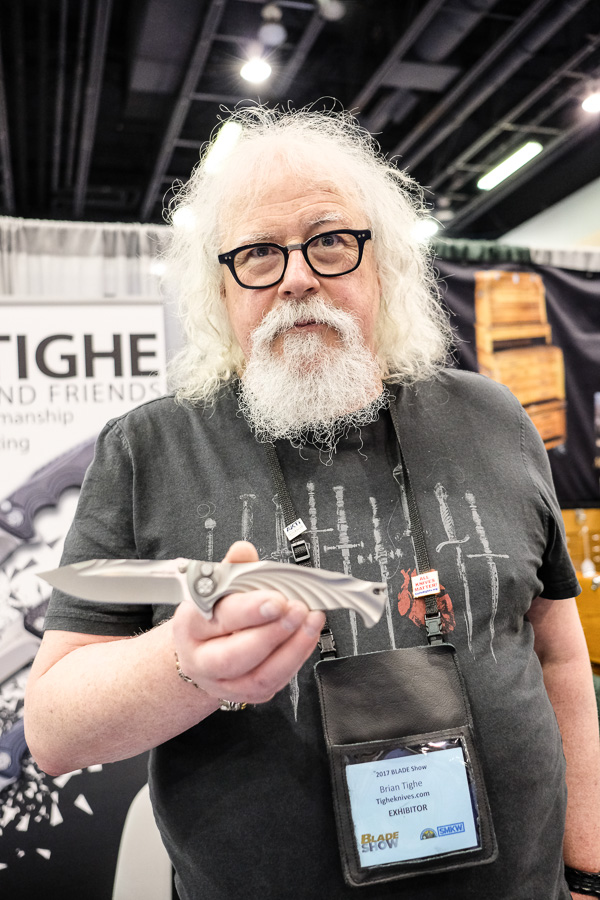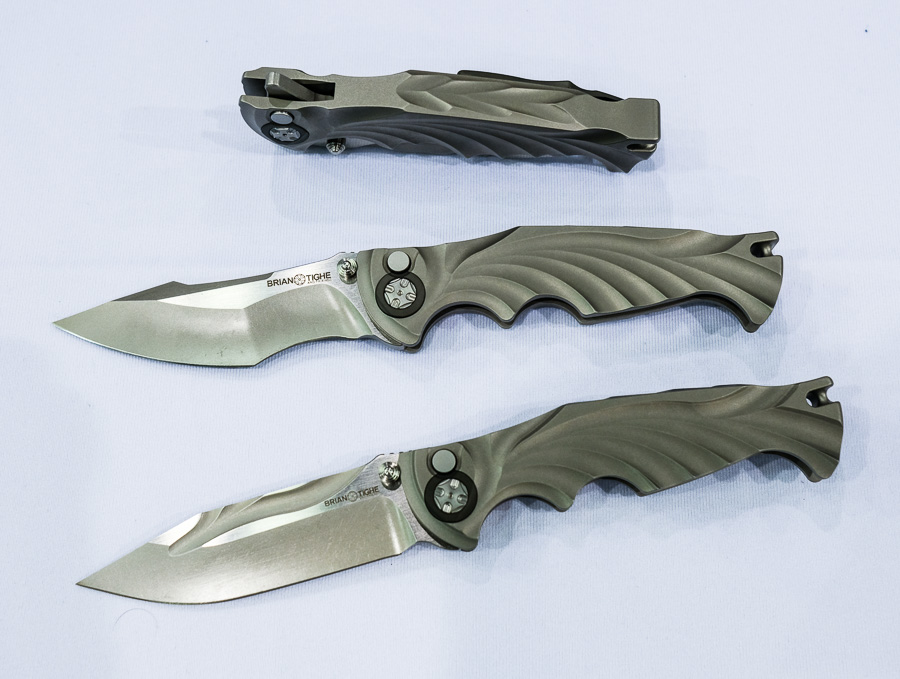 Brian Tighe of Tighe Knives presented his new button-lock line with flippers and automatics in various blade shape configurations.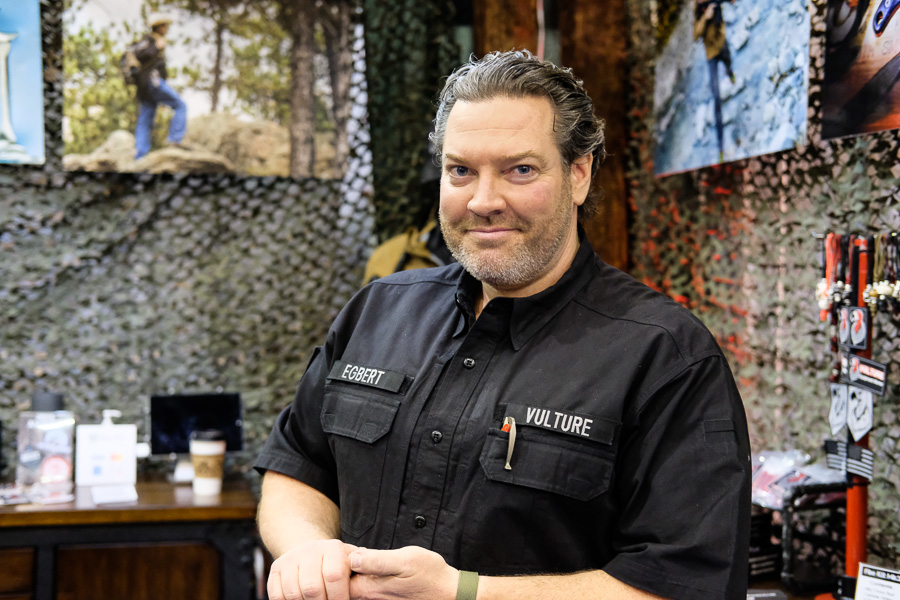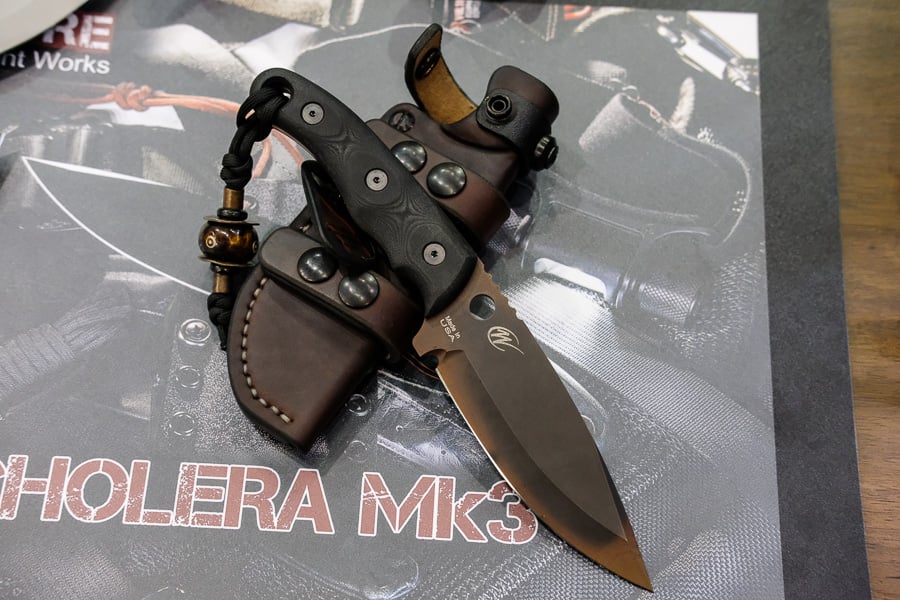 Vulture Equipment Works showcased their newest version of an adventure and tactical oriented fixed blade, the Cholera. This knife can take you to hell and back! William Egbert, their founder, also happens to be a great guy!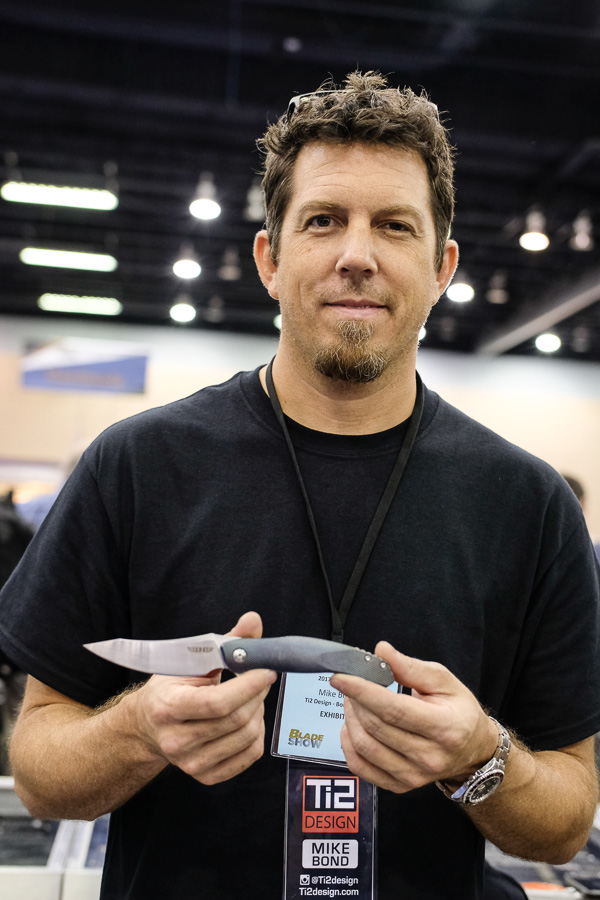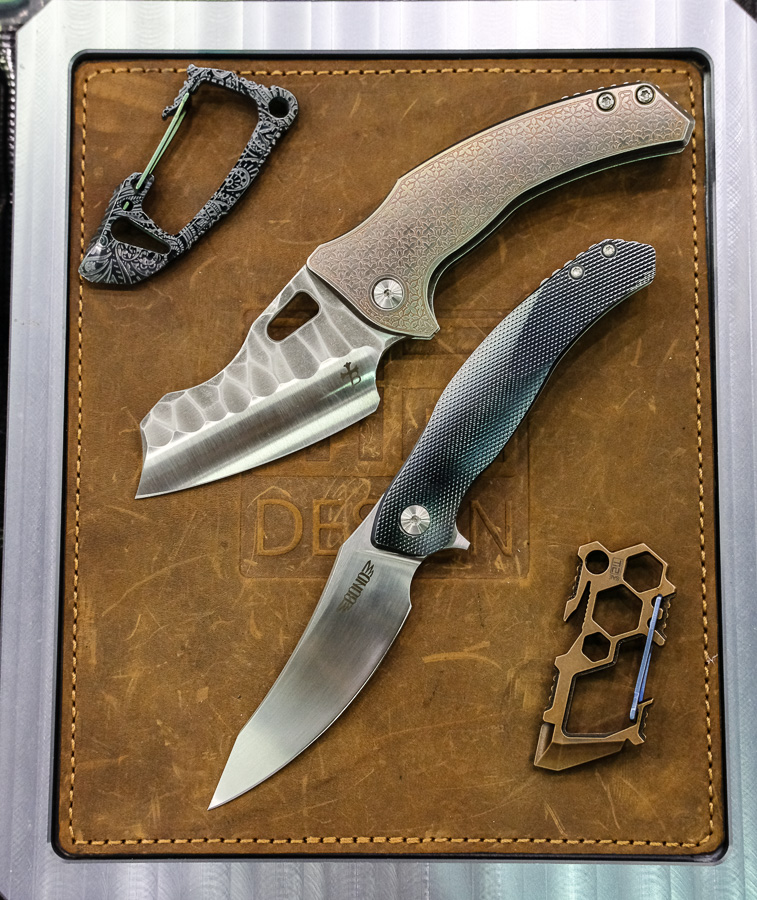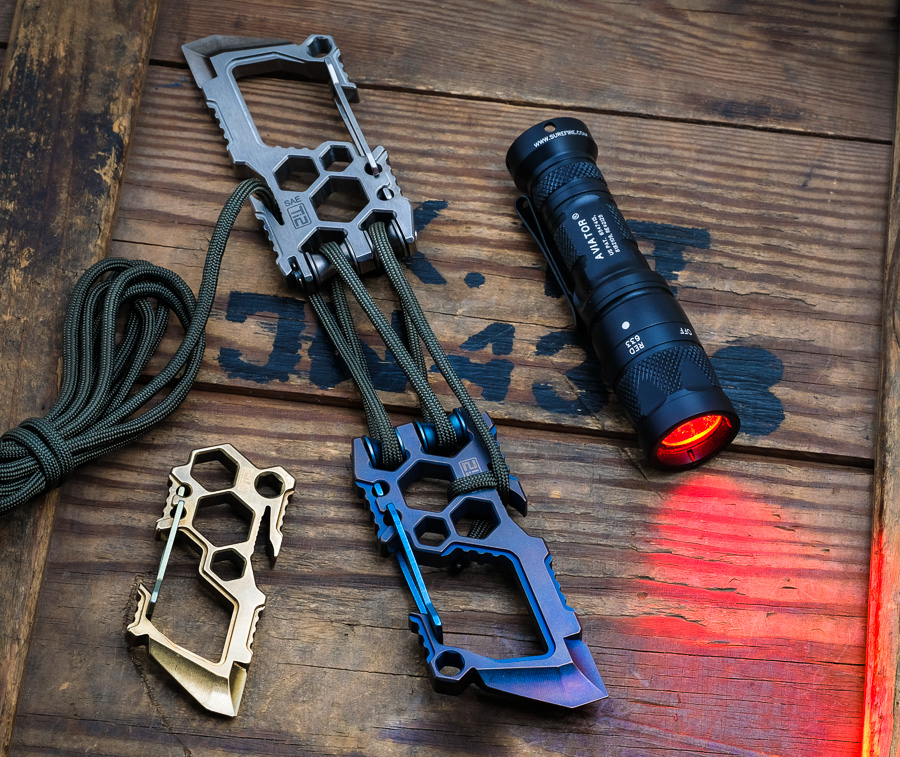 Michael Bond, from Ti2Design, showed his new mid-tech knives and also some new variants of the supercool tool-carabiner (now on KickStarter!)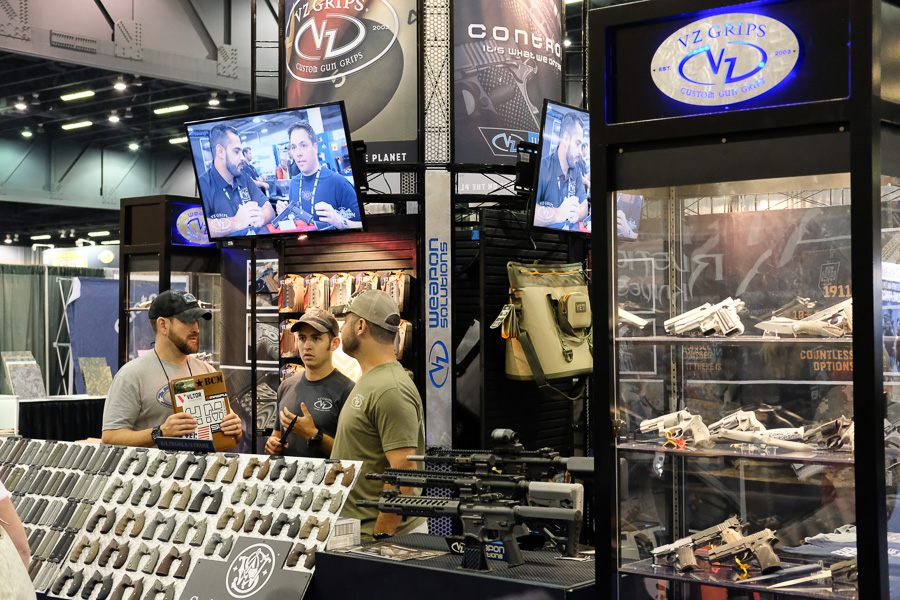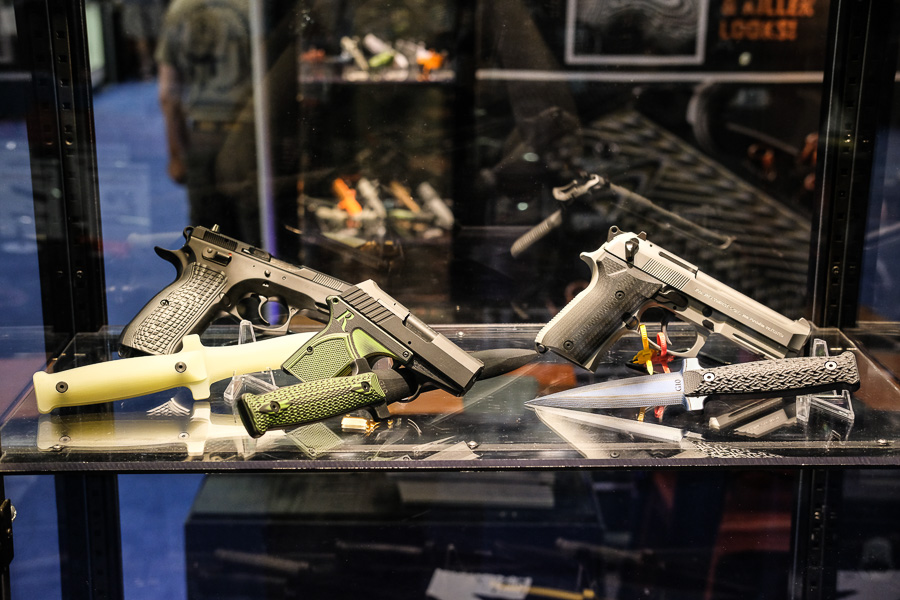 VZ Grips (known for their G10 firearm grips) presented a line of G10 defensive undercover knives with no magnetic signature (please check your local laws before you consider purchasing).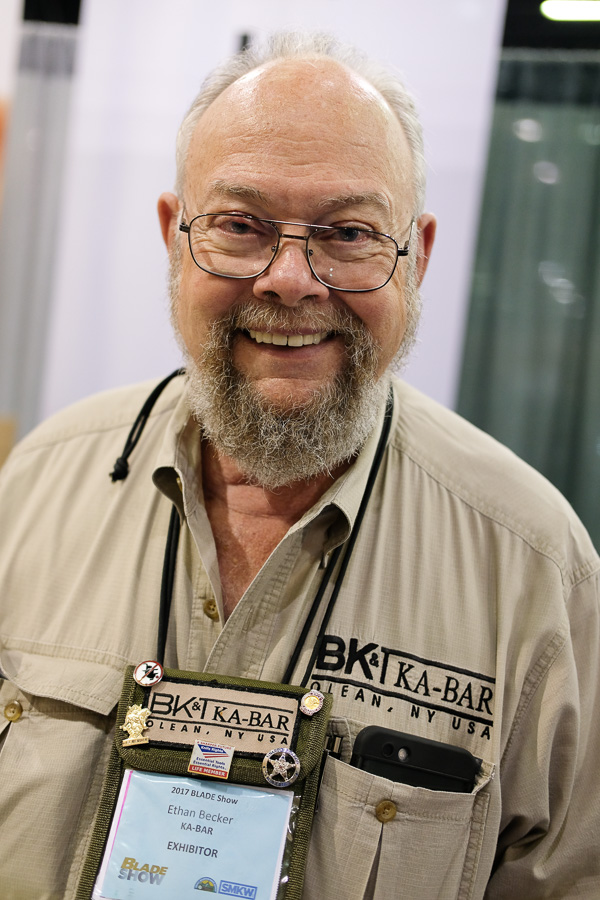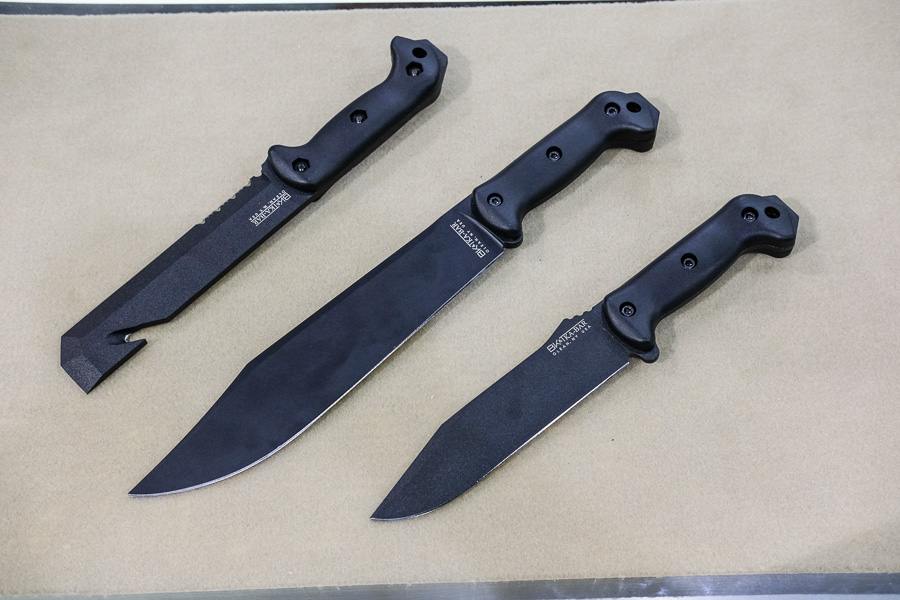 Ethan Becker from KaBar offered a look at his refreshed line of BK&T (Becker Knife & Tool) knives.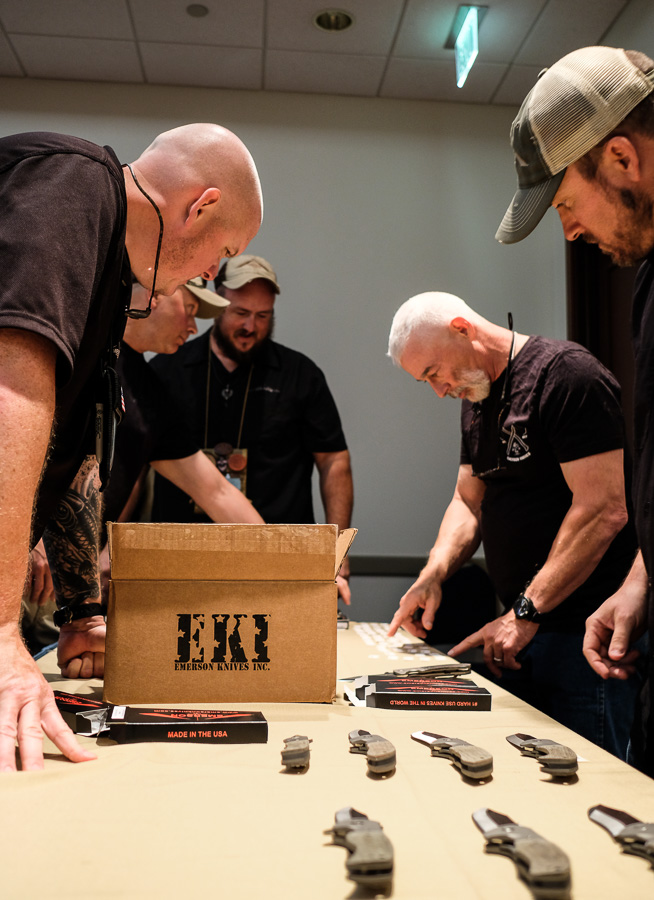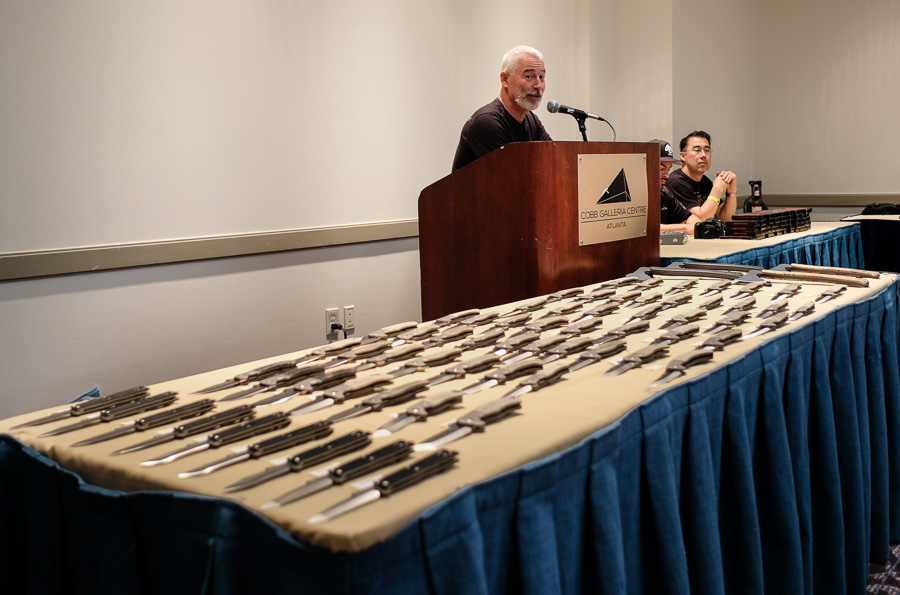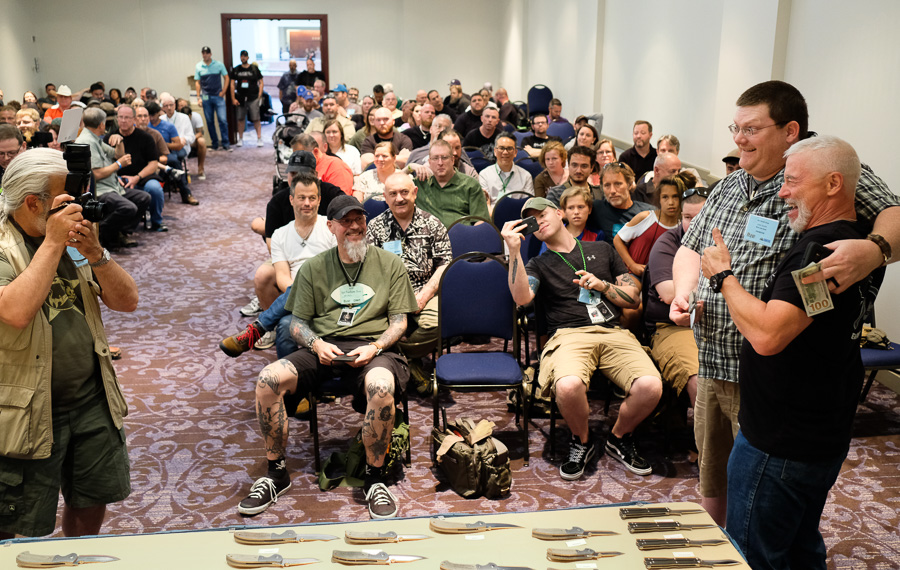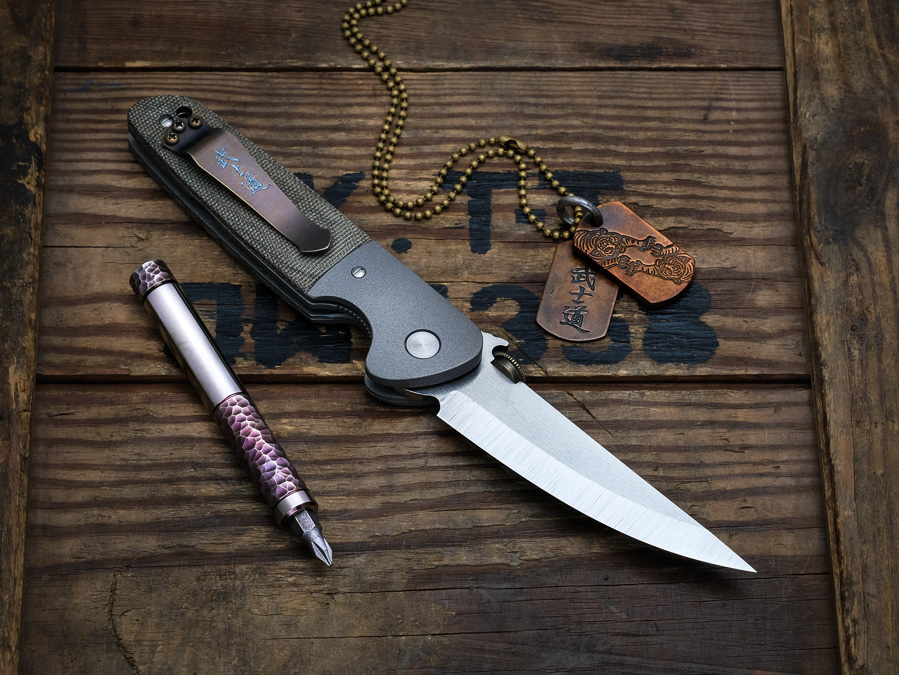 One of the key events during Blade Show is the Emerson Lottery, where you can win a chance to buy a custom Emerson knife. While your chances of winning are bigger than the lottery, (about 50 knives and hundreds of people looking for a chance, most of them outside the room) it's still far from guaranteed you'll get one.
This year, however, I was a lucky one! My name was drawn close to the beginning, so I had a good selection available and I picked up a Kwaiken, an awesome knife from one of the best people in this industry.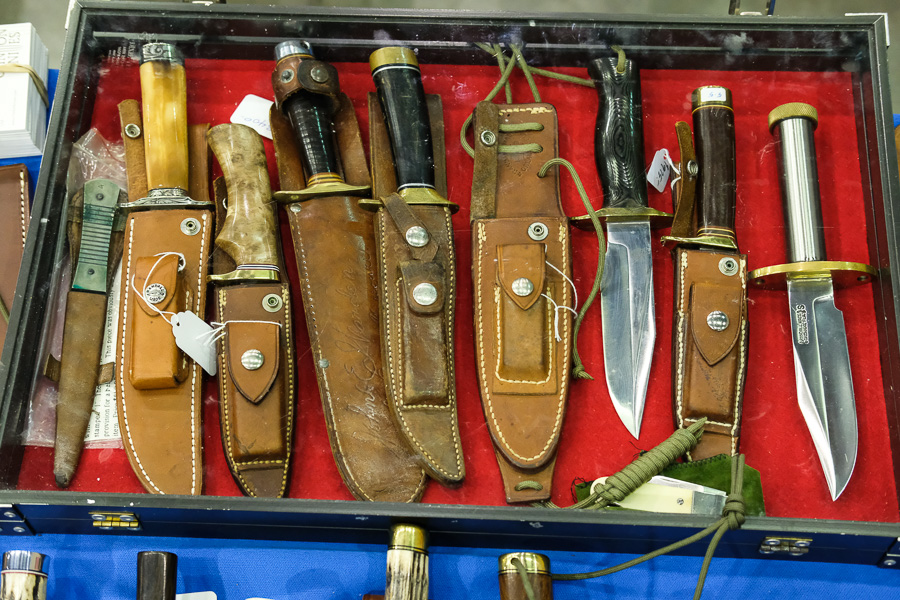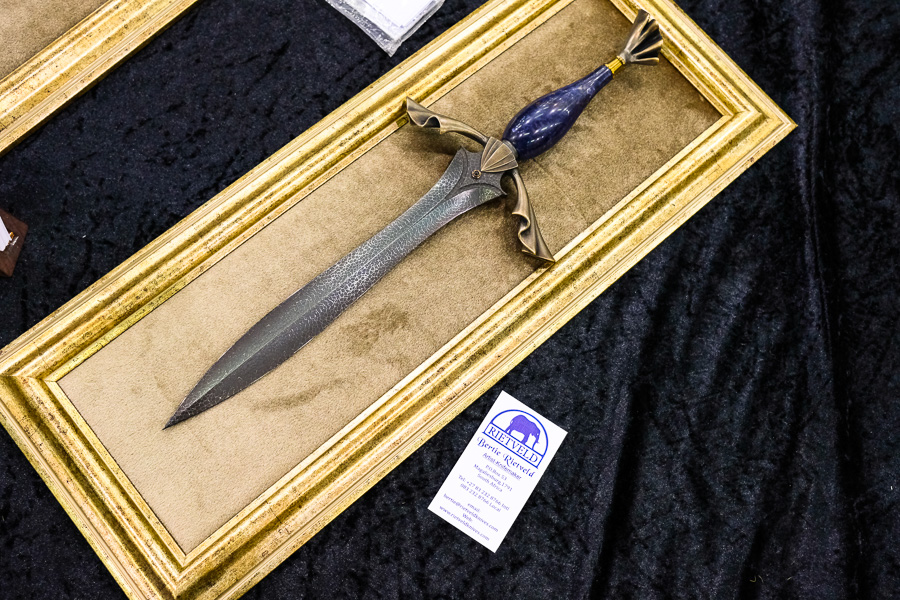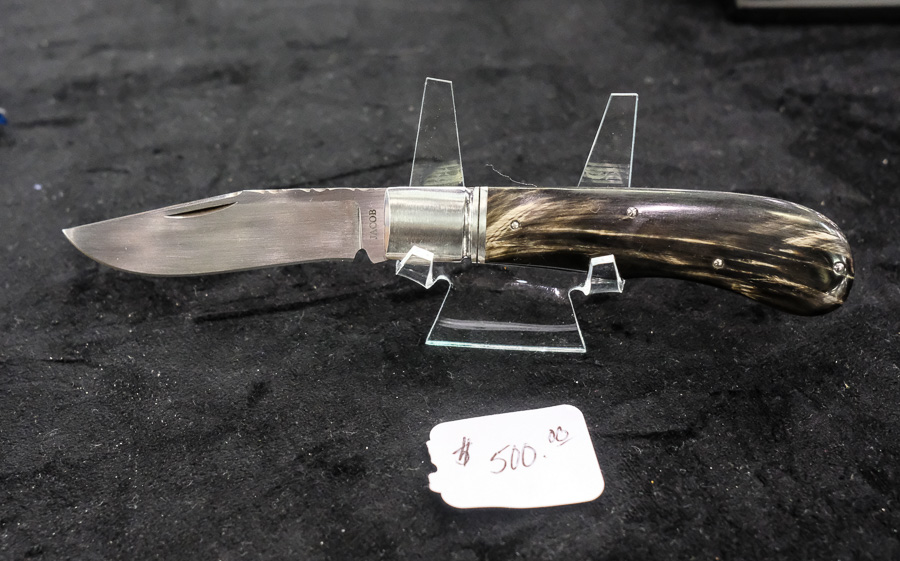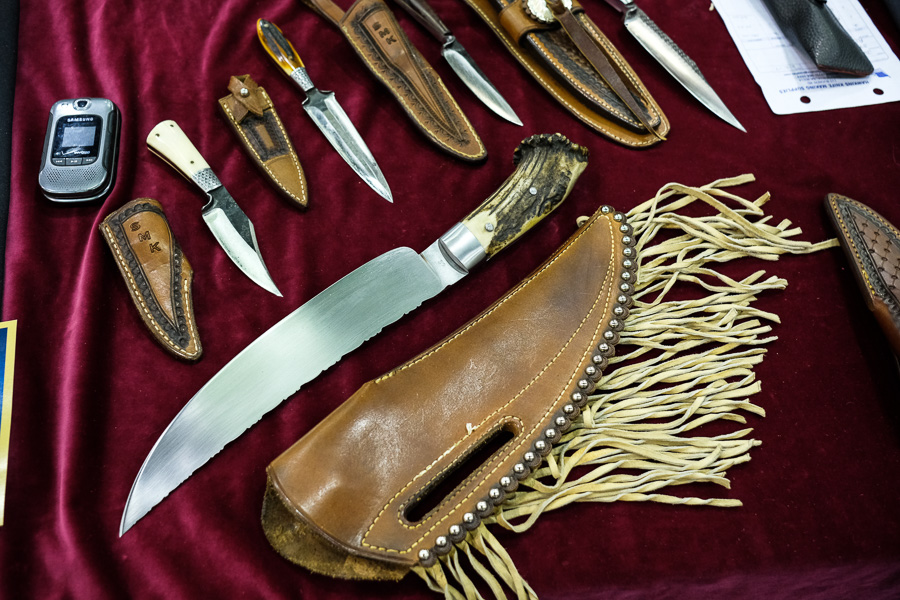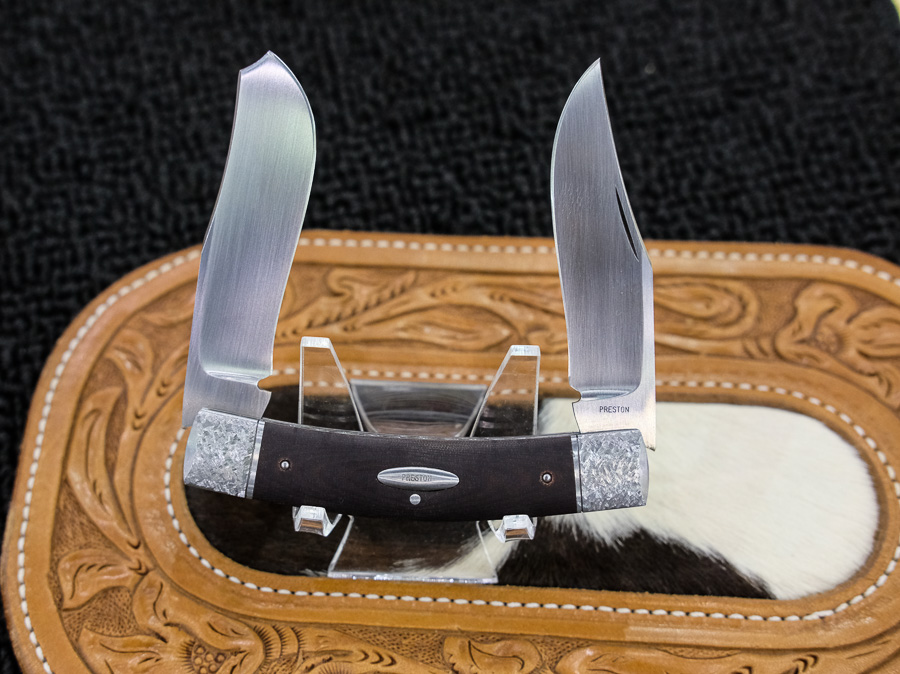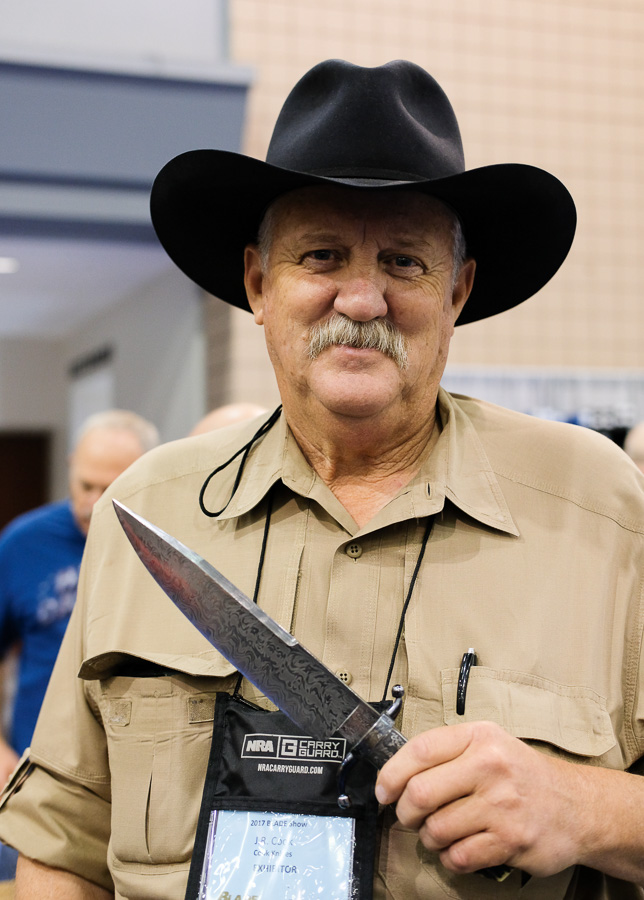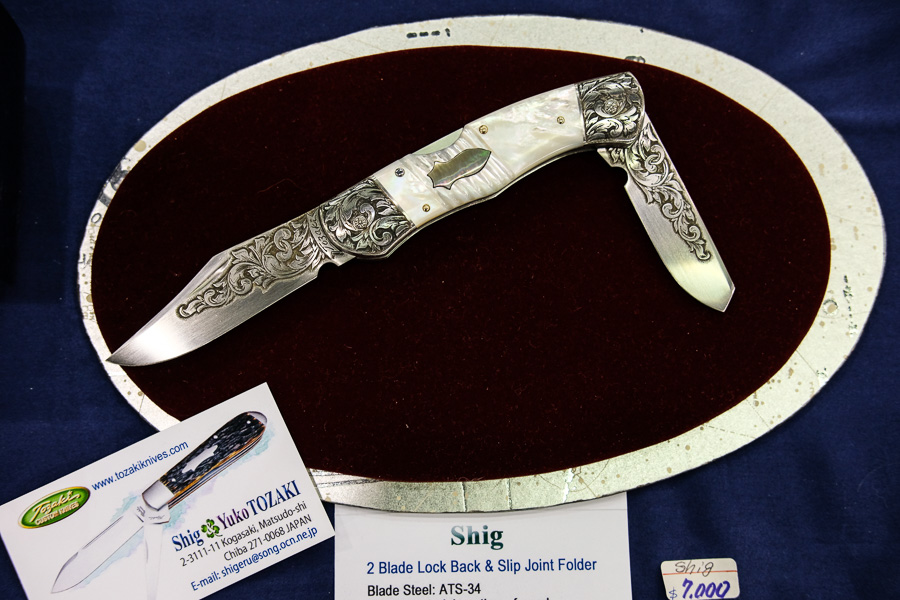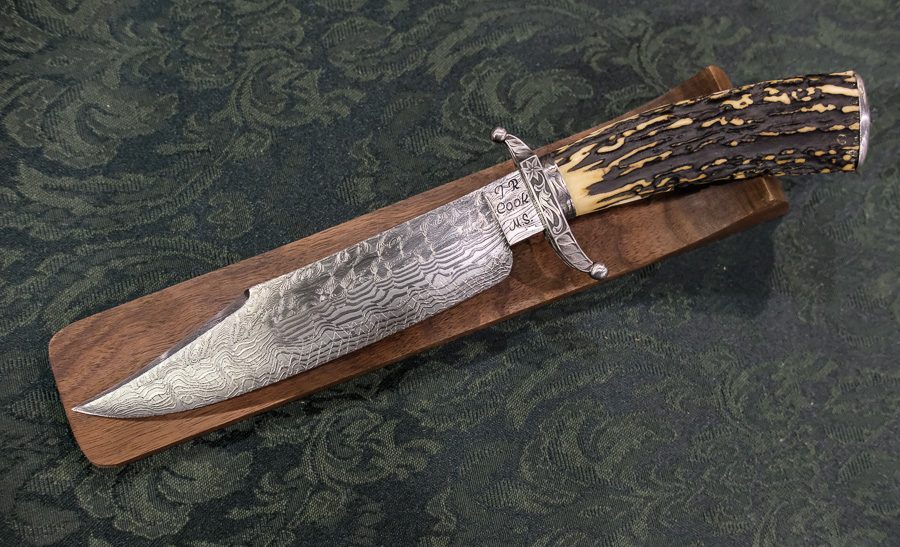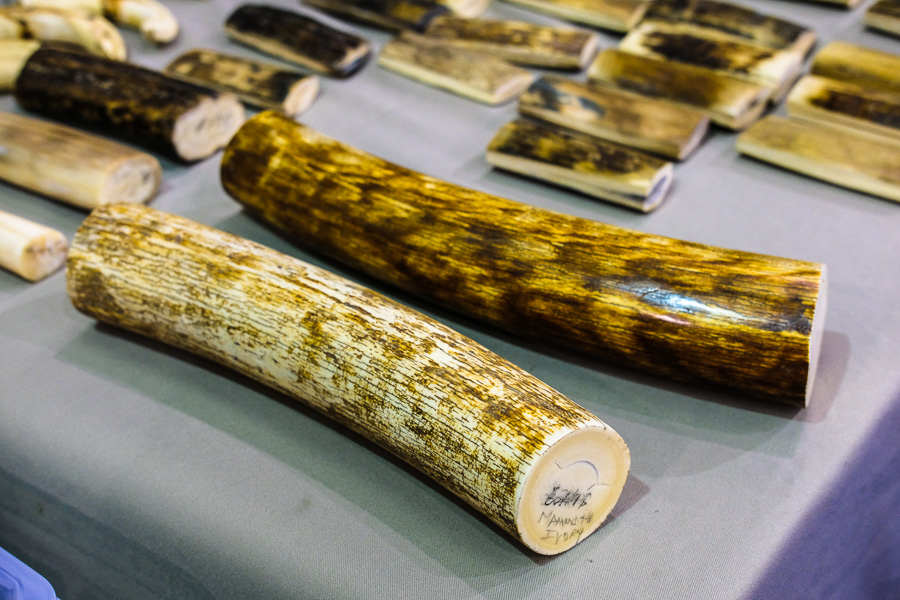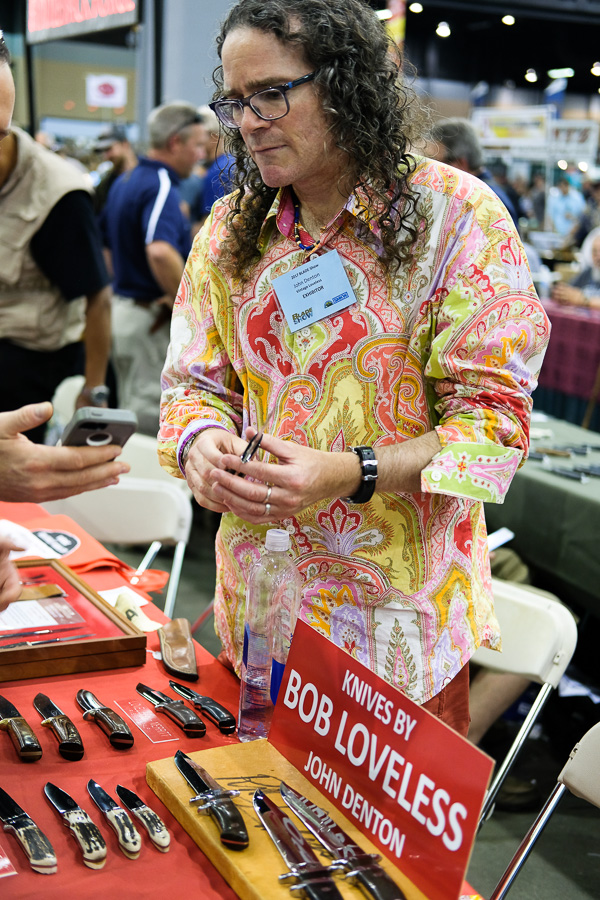 Of course at Blade Show there are countless "collectors tables" with classic knives like slipjoints, Randall Knives, forged knives, etc.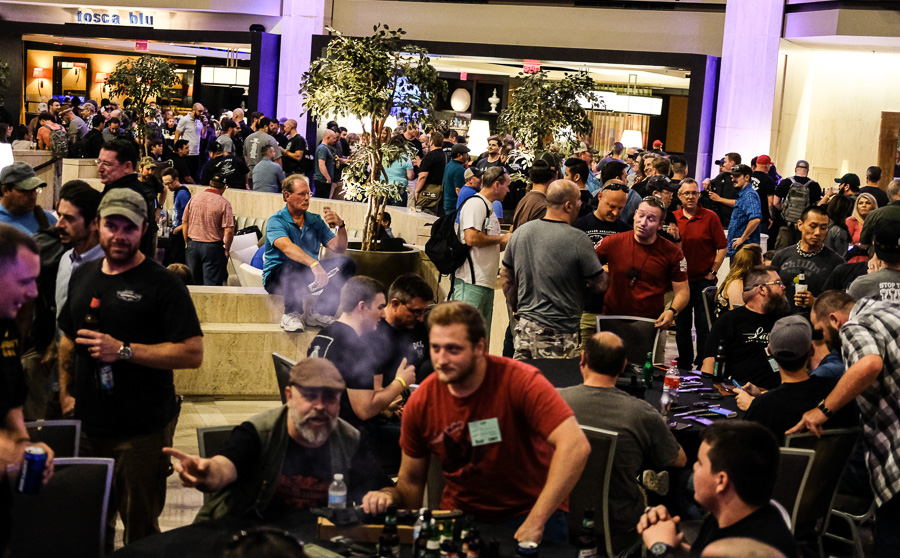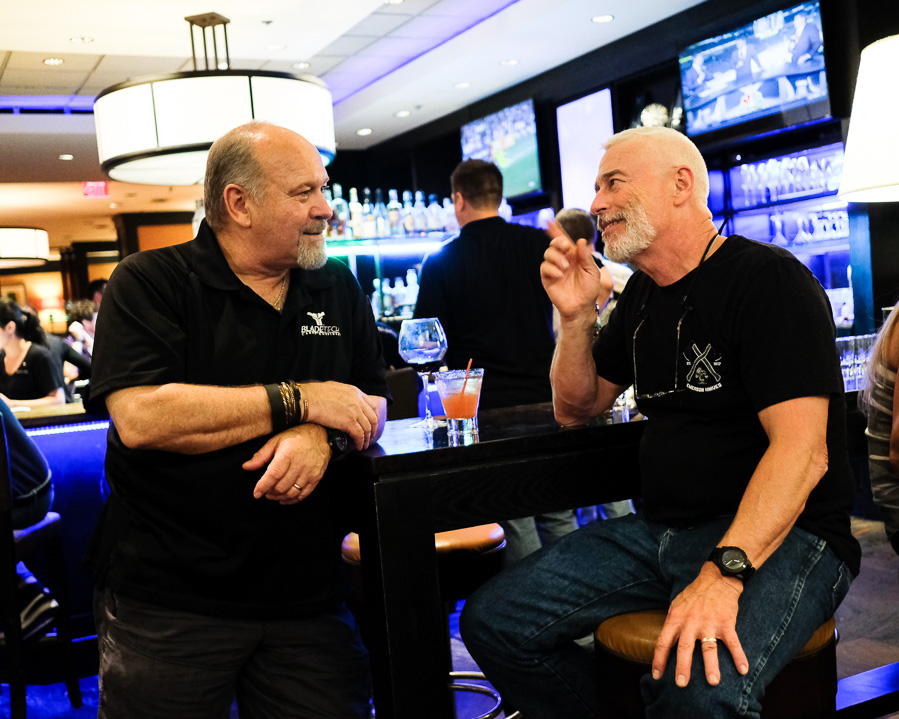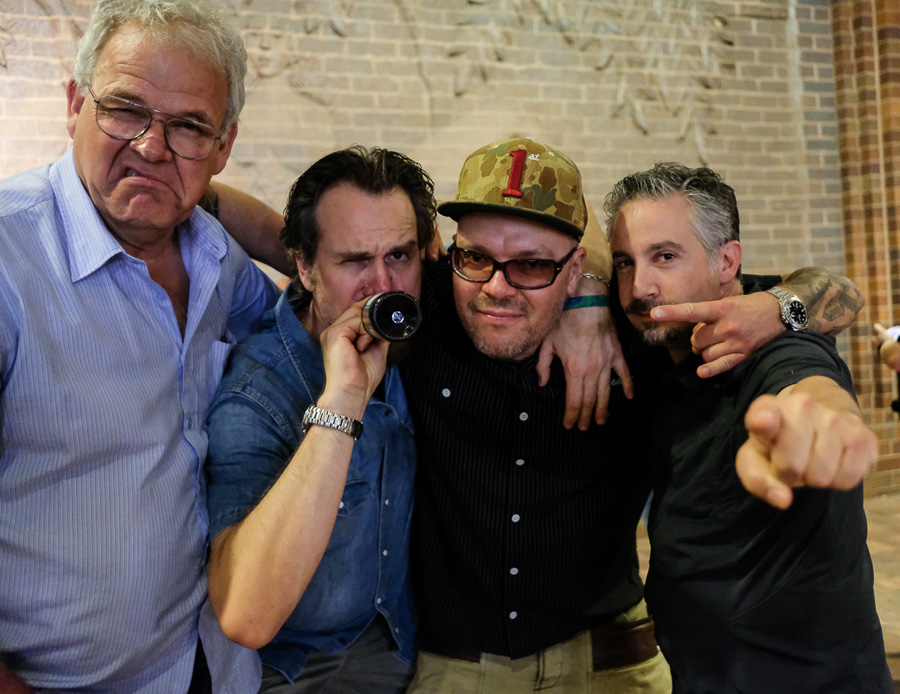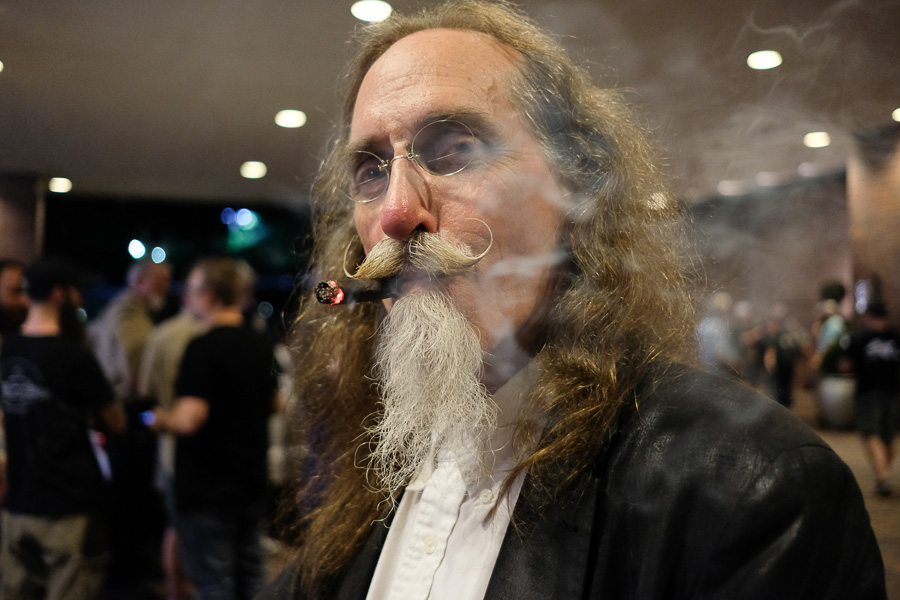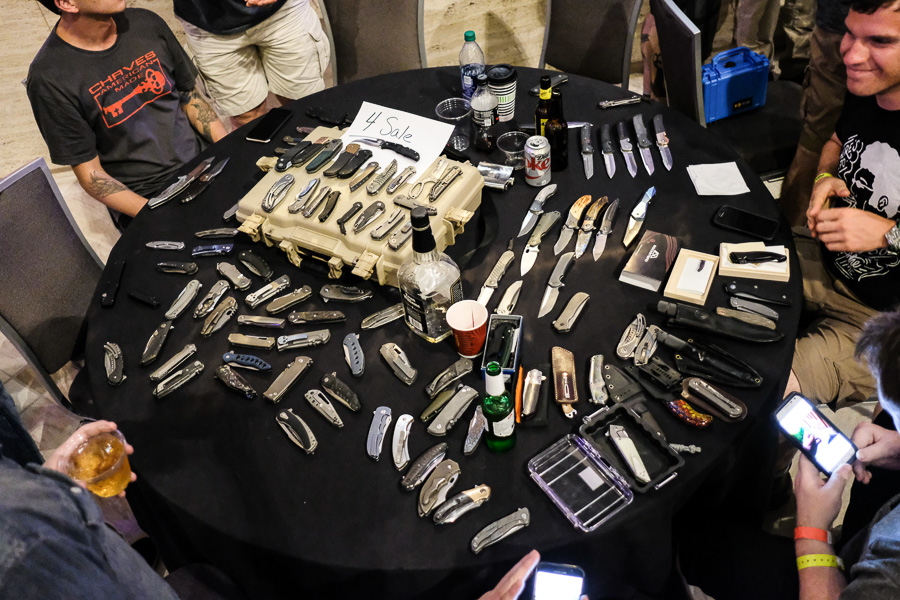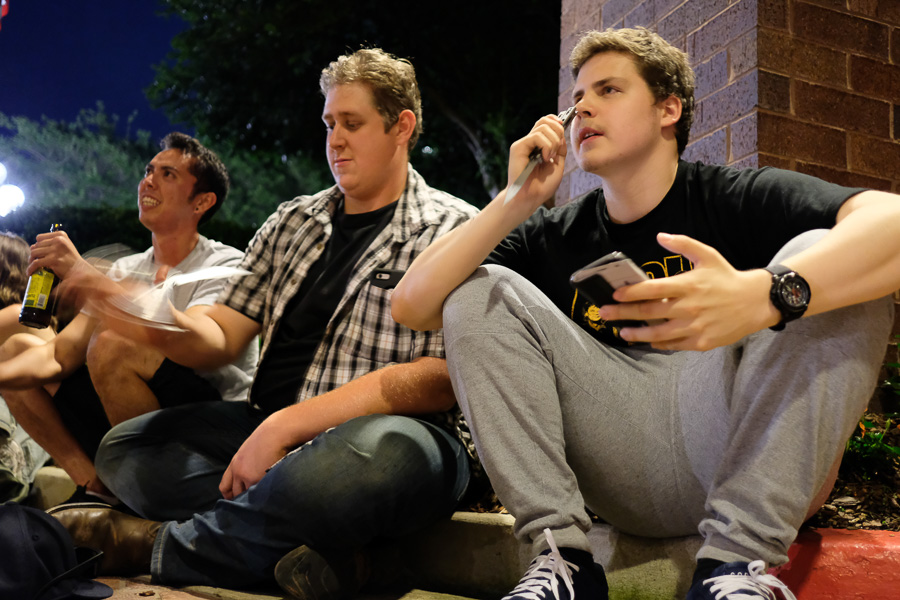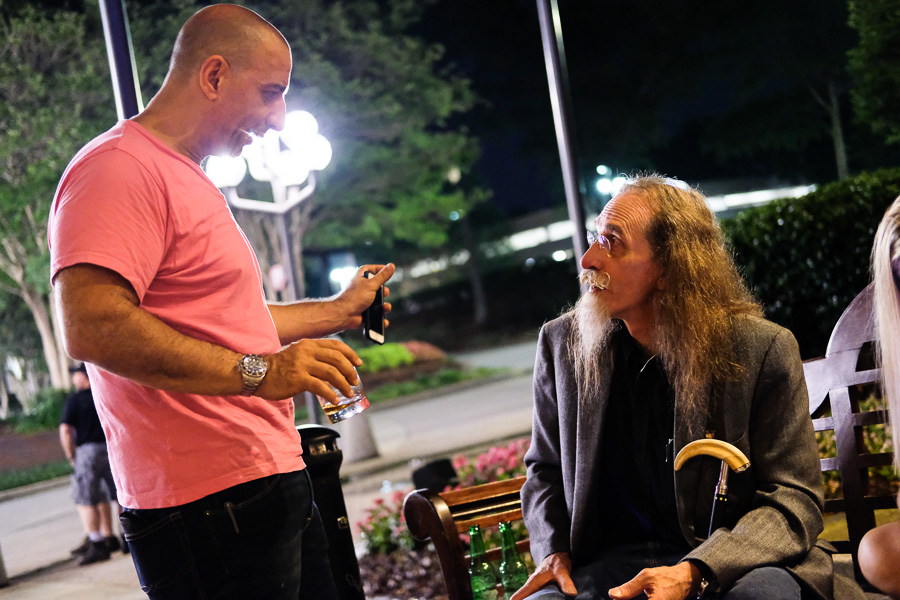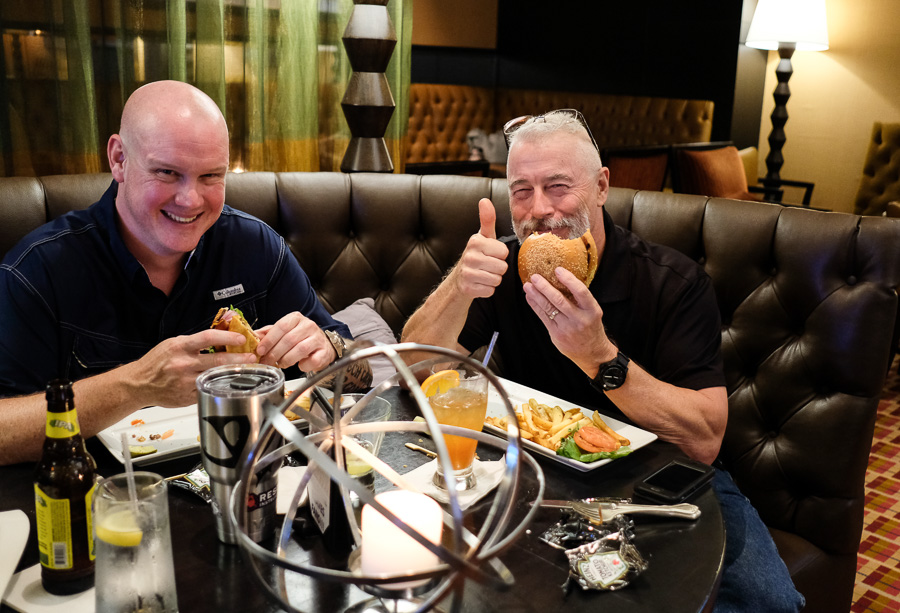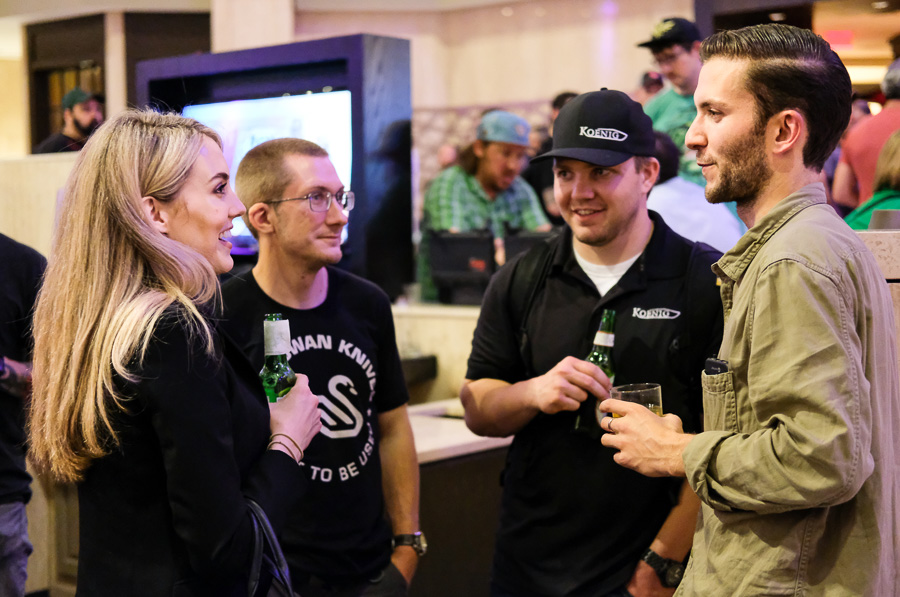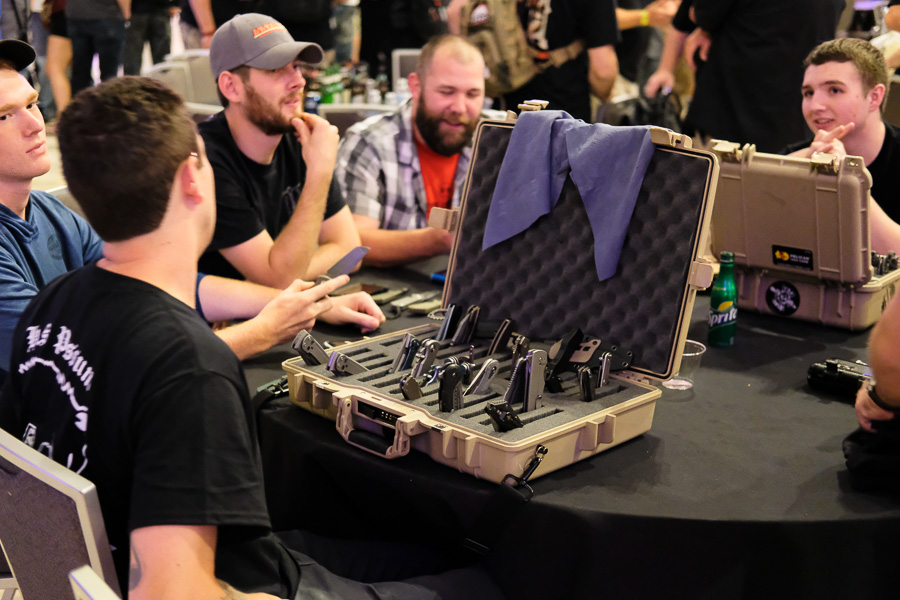 Blade Show isn't just about knives, it's a huge social event with an afterparty each evening, inside and outside of the hotel lobby/bar area. So it's a great opportunity to talk to your favorite knife makers, have a beer with other enthusiasts, buy and sell gear & gadgets and have fun like nothing else!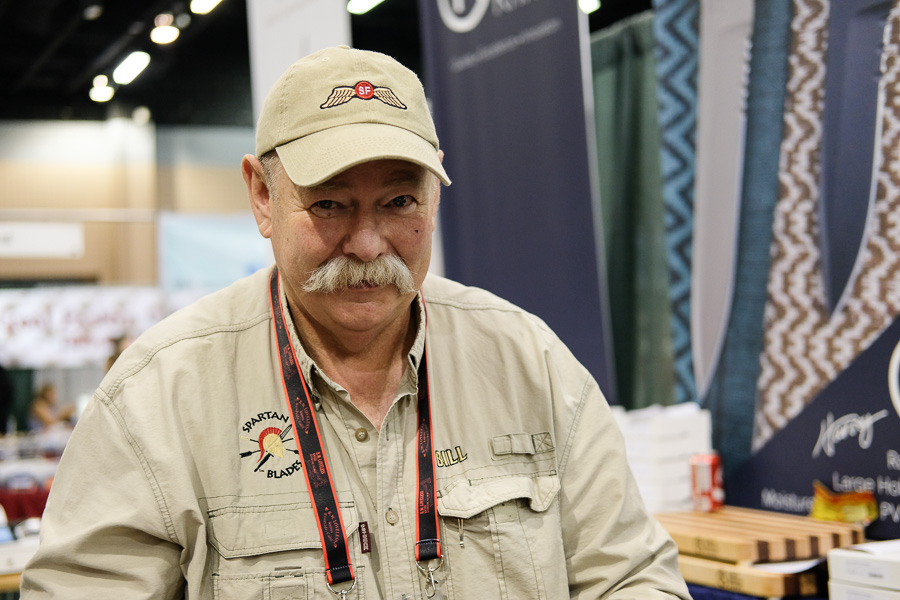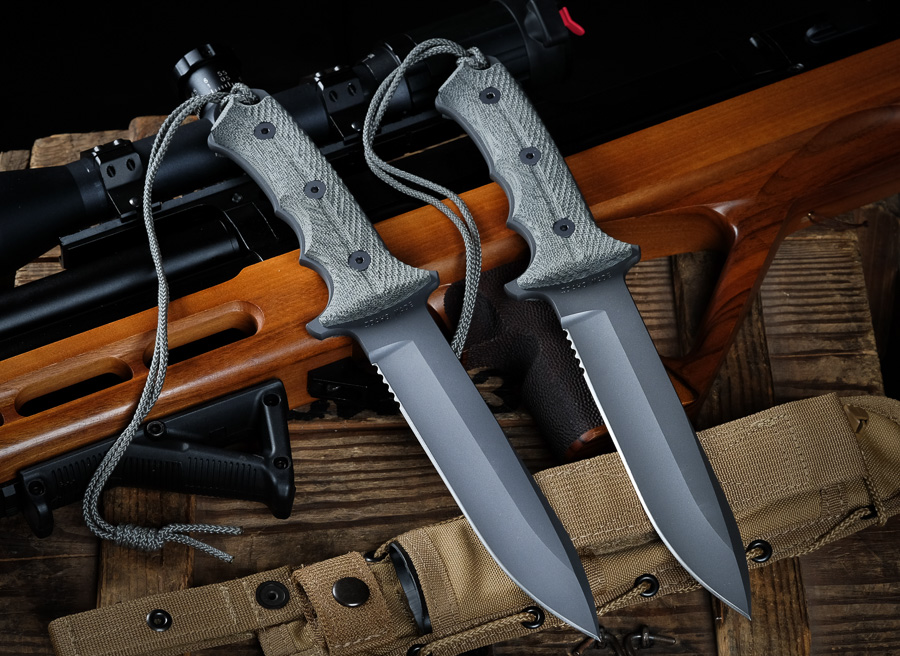 Last but not least, here are some highlights of custom knives and makers that grabbed my attention this year:
Bill Harsey is a maker and designer of knives for Chris Reeve Spartan Blades, Gerber, CRKT, Lone Wolf (now Benchmade) and more. He's also an awesome sharpshooter, hunter, fly fisherman and ex-lumberjack.
He actually designed the official folding version of the Applegate dagger for Gerber Legendary Blades. He's also the designer of the Yarborough knife (available from Chris Reeve under the Green Beret name), which is officially given to new Special Forces operators after completing the SF Qualification Course. Bill is truly a living legend and has been a good friend of mine for about 15 years now.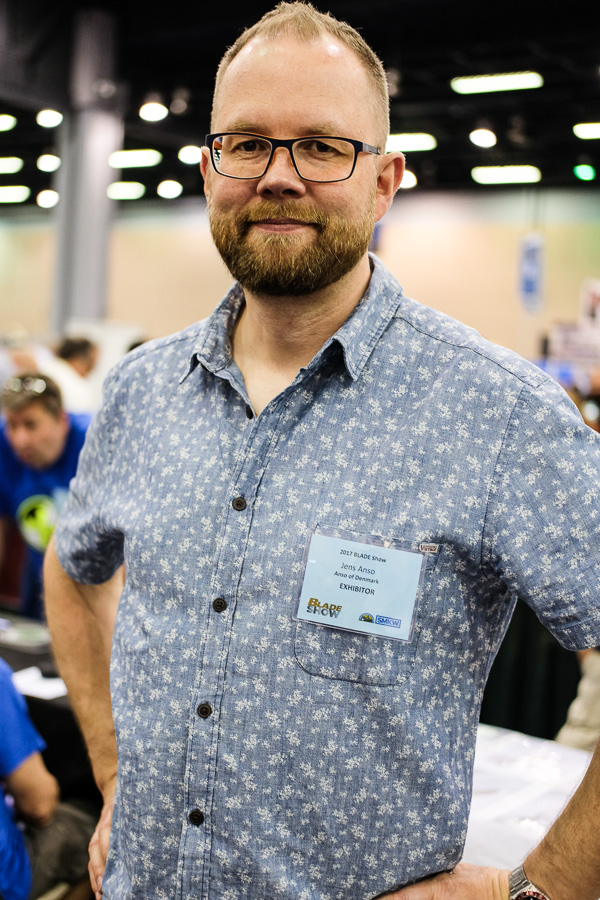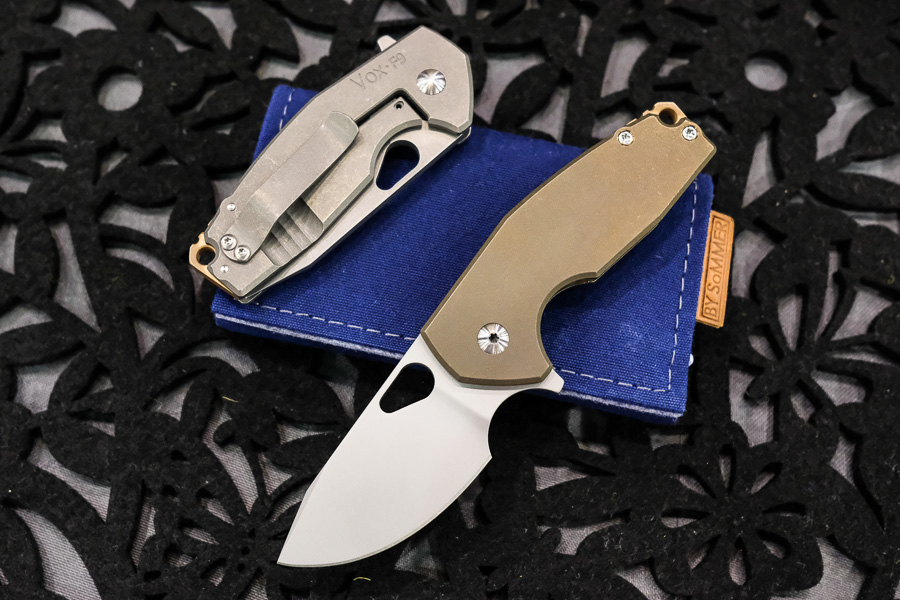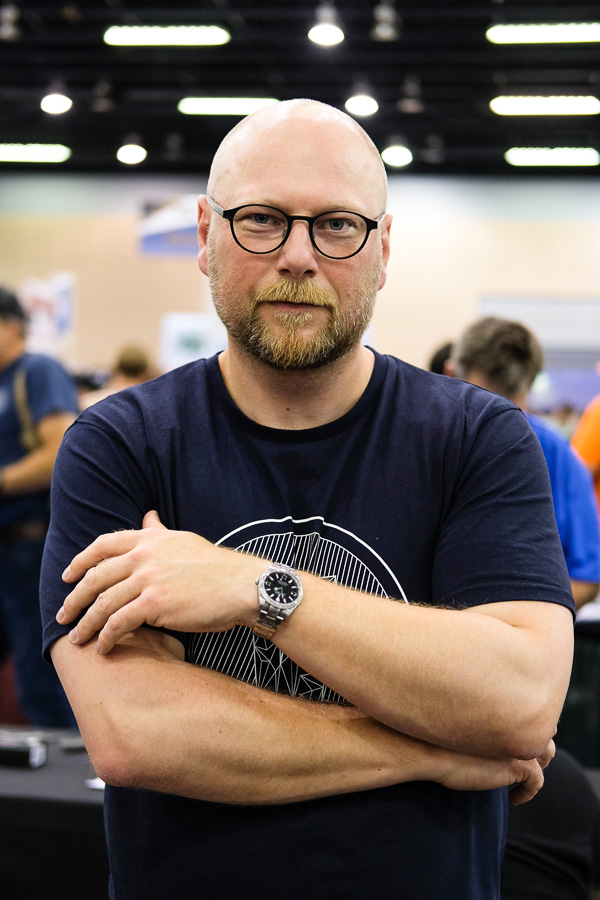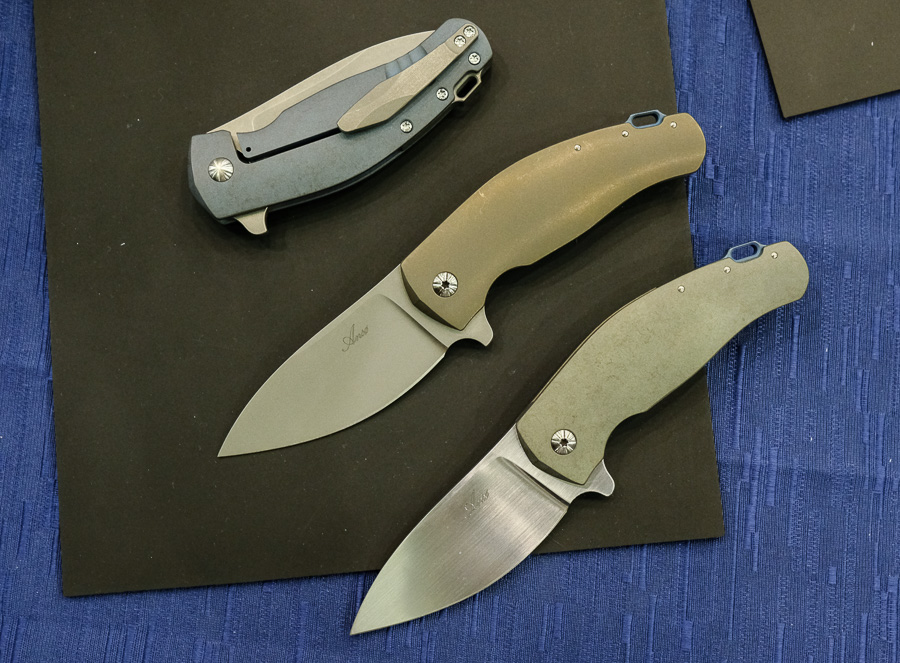 Jens Anso & Jesper Voxnaes are knife makers from Denmark, who teamed up to create the Giant Mouse Knives company.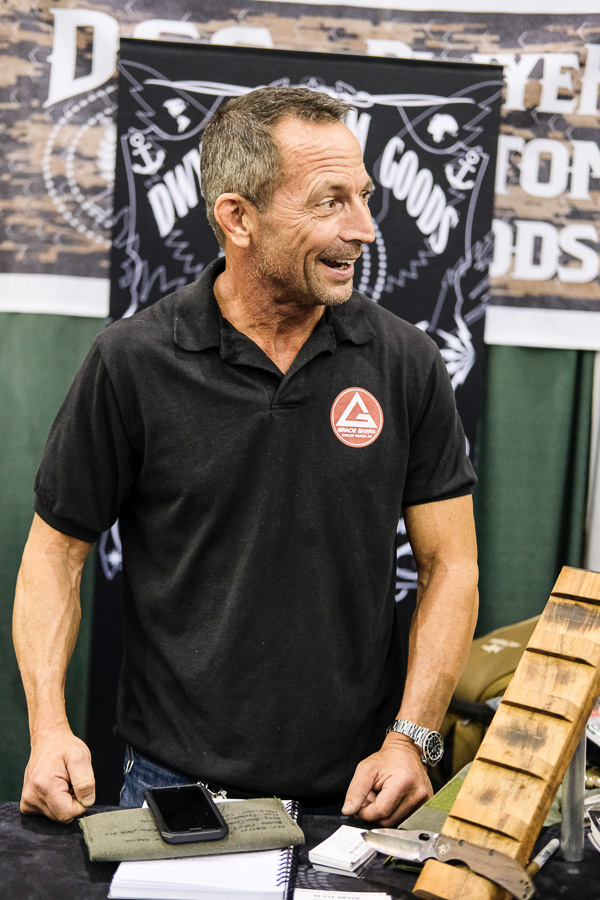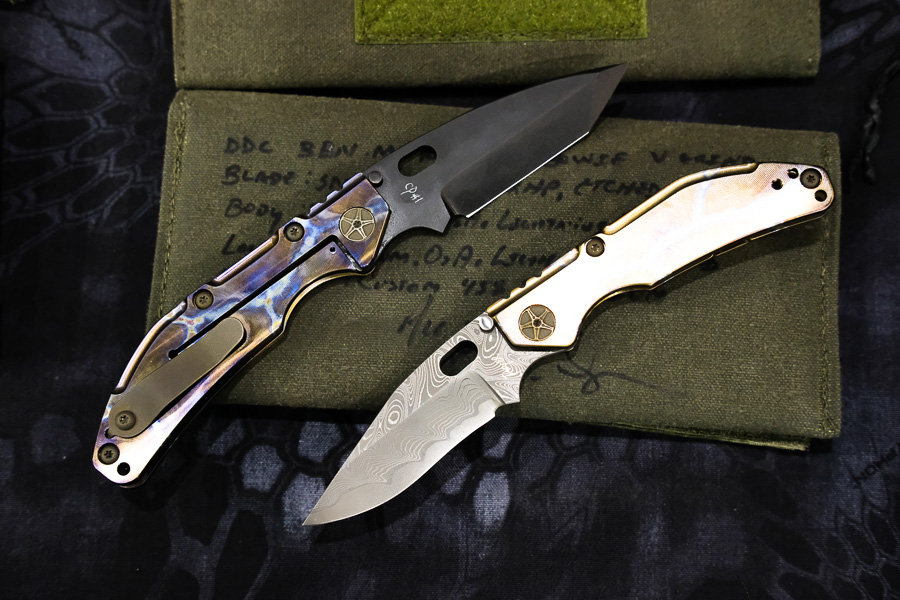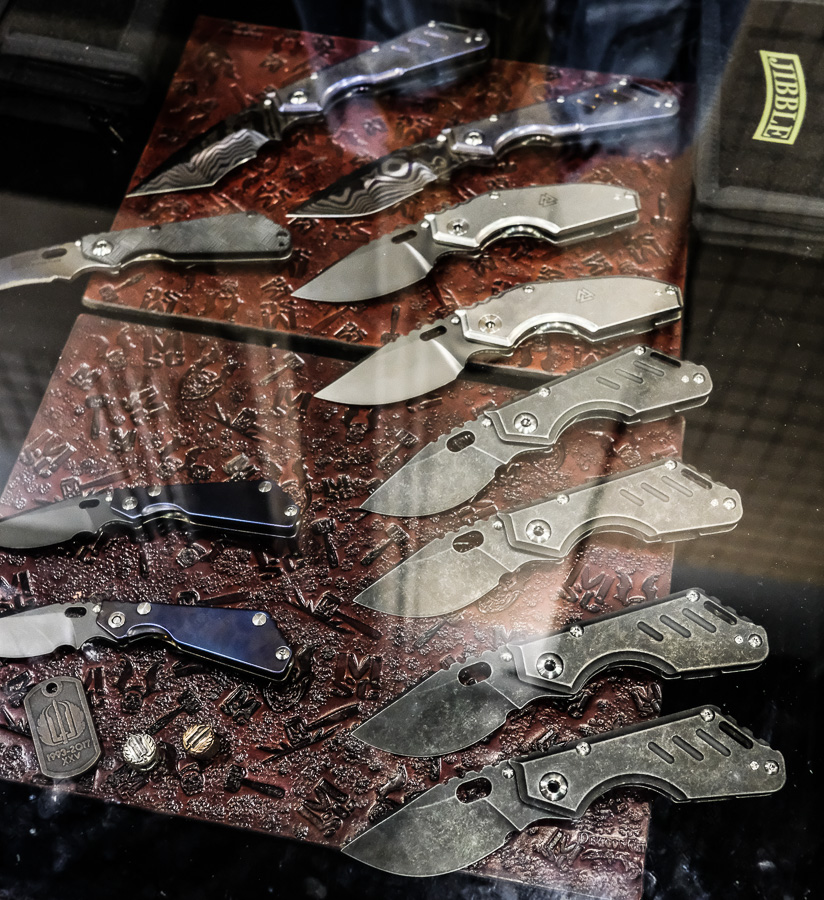 Duane Dwyer and Mick Strider brought out a bunch of custom knives.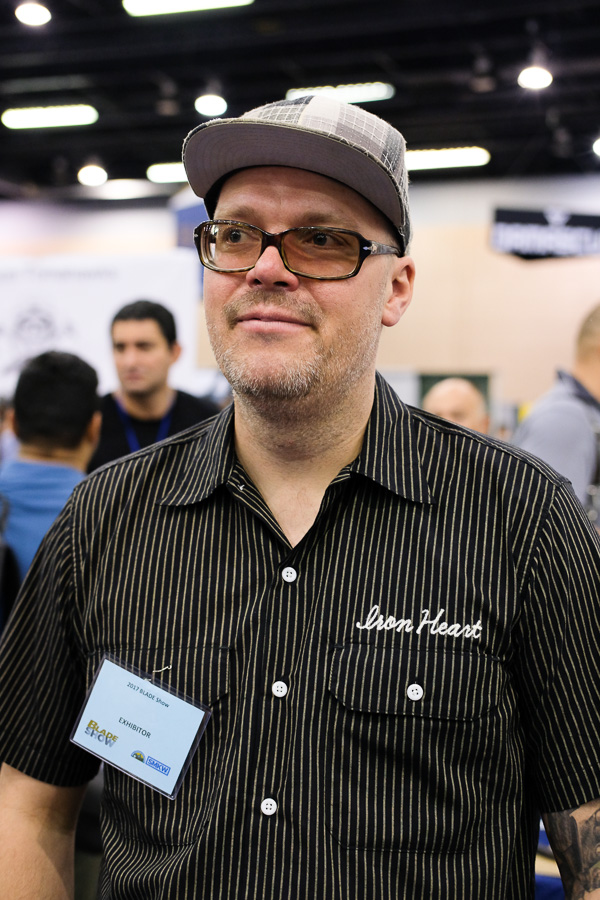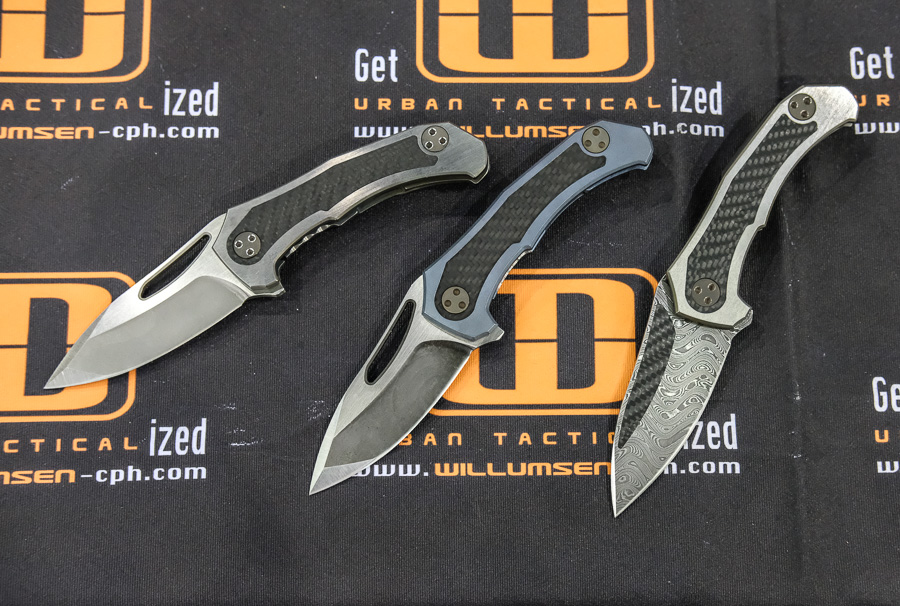 Danish maker Mikkel Willumsen, aka Urban Tactical Knives, (he's heck of a bluesman too and master of blues harp).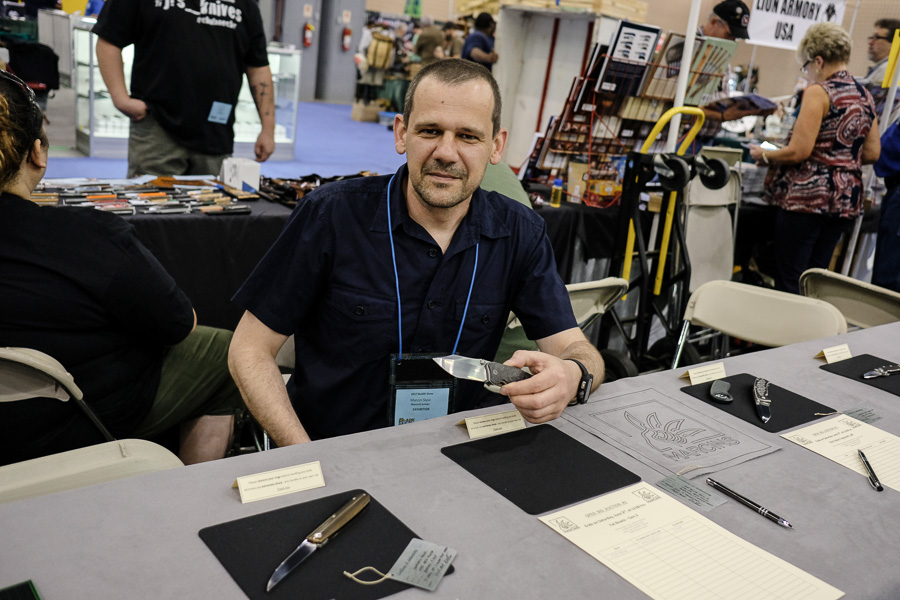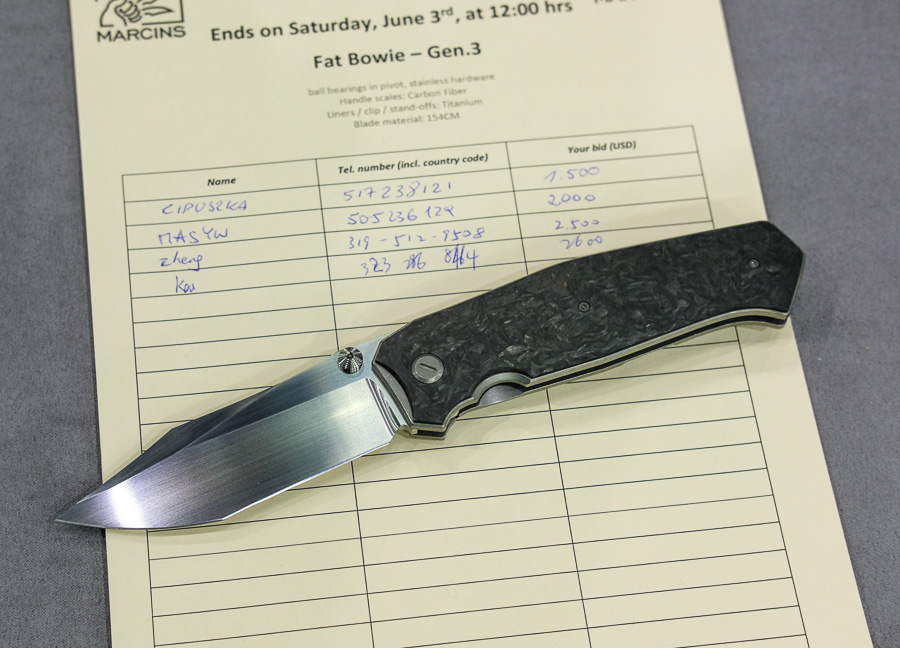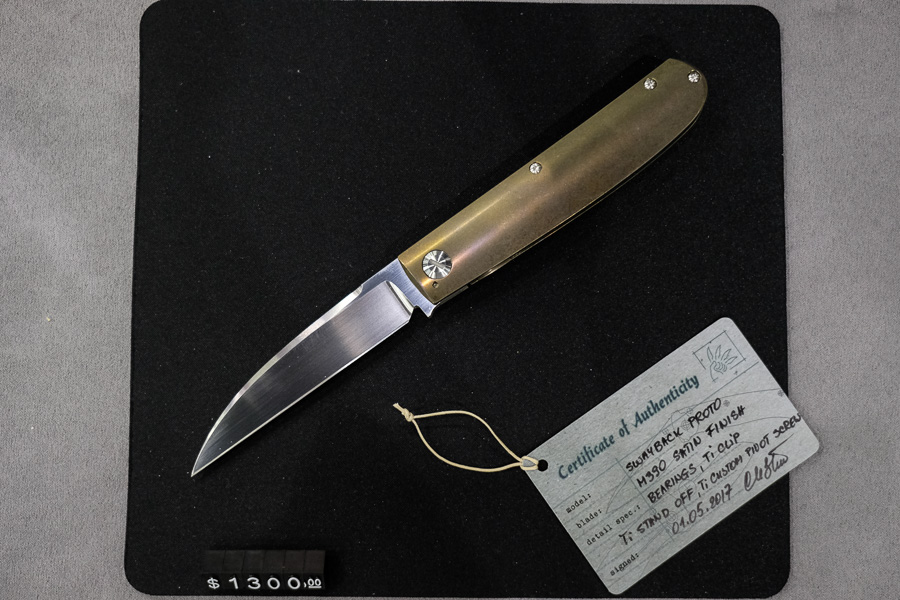 Marcin Slysz's (MarcinS) designs and execution are ultra-clean and he actually sold out within the first hour or so. He's now working on his 4th collaboration with Spyderco. It's worth noting that his first collaboration (the Techno) still sells like crazy for Spyderco, even after a couple years. Way to go buddy!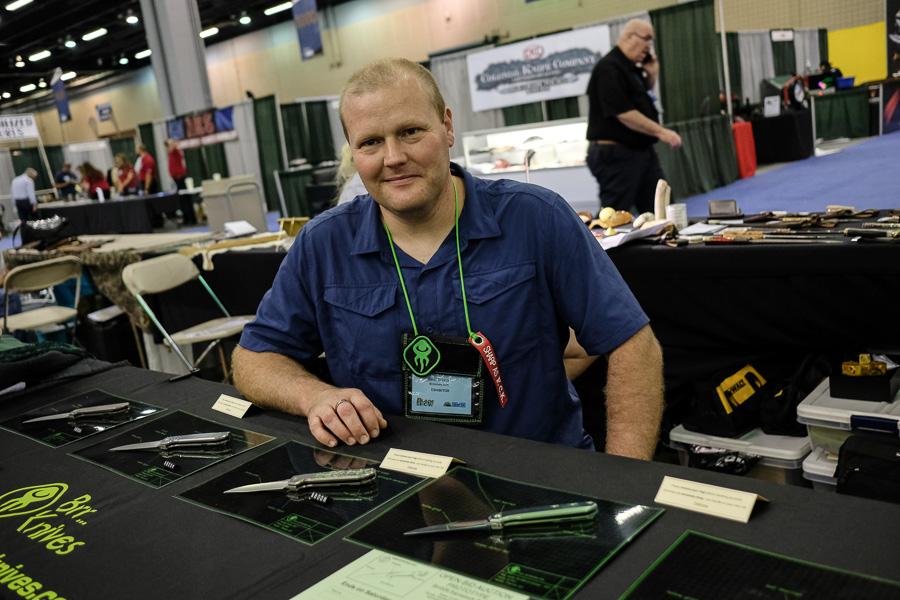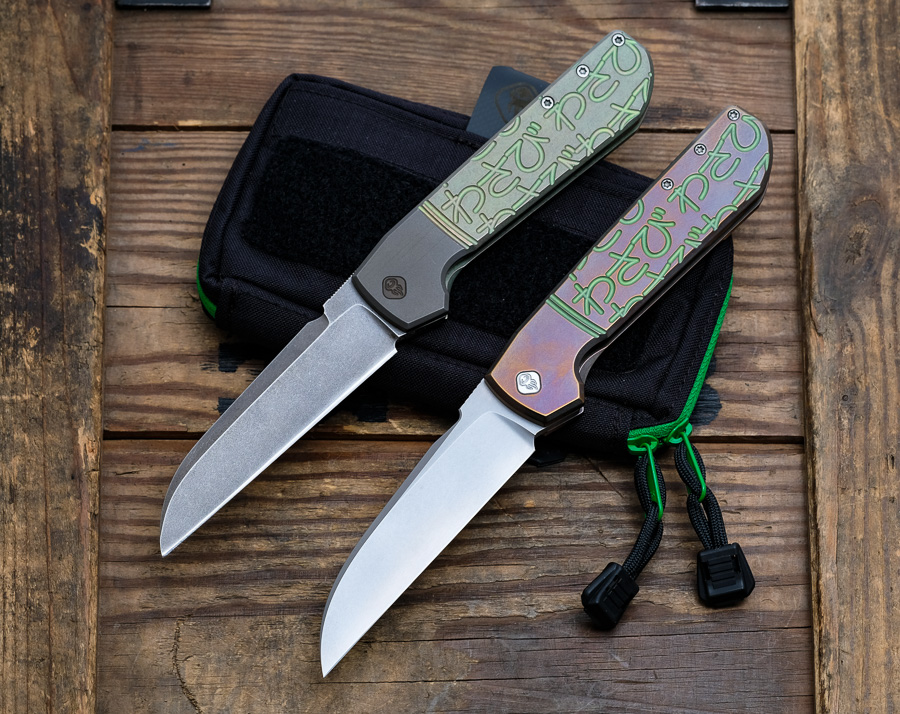 Rafal Brzeski from Brr Knives is another ultra-clean maker from Poland and he sold out quickly too! However, his knives are also available through Recon1, a premium knife dealer.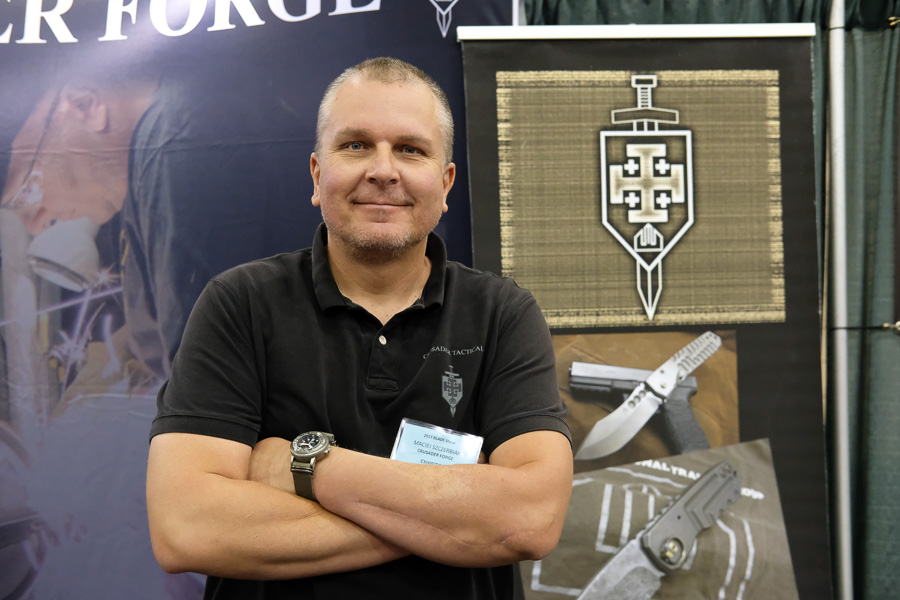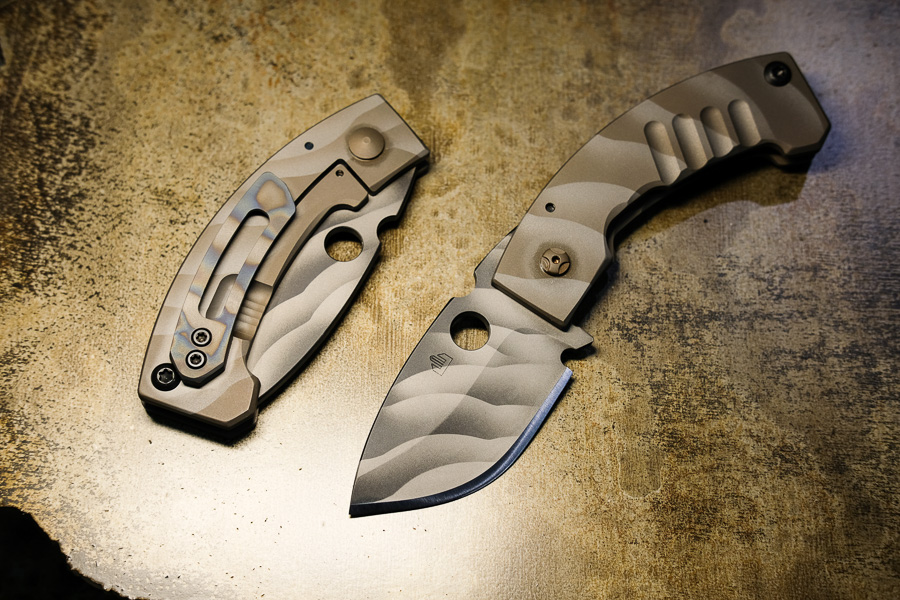 Crusader Forge is a maker of hardcore overbuilt knives. He's also making official knives for Oberland Arms.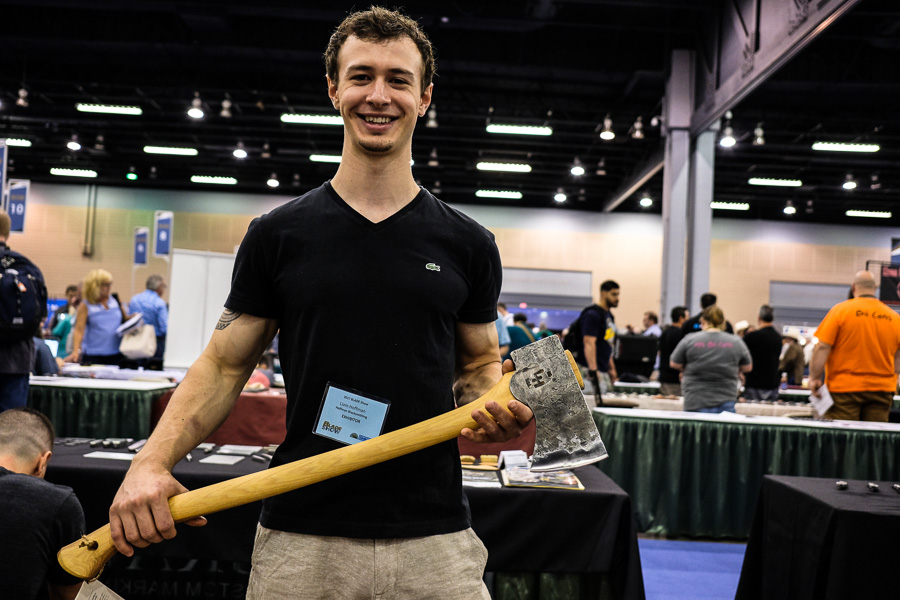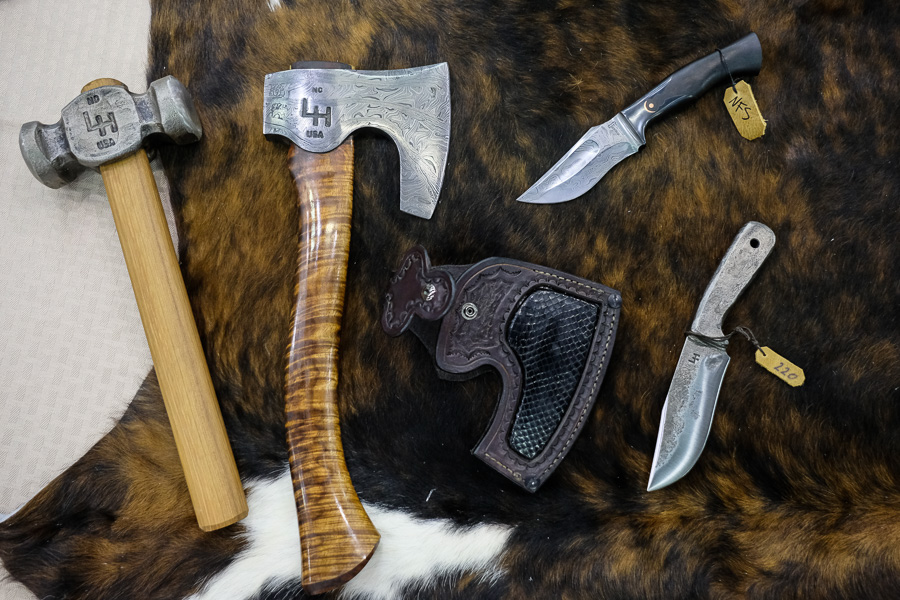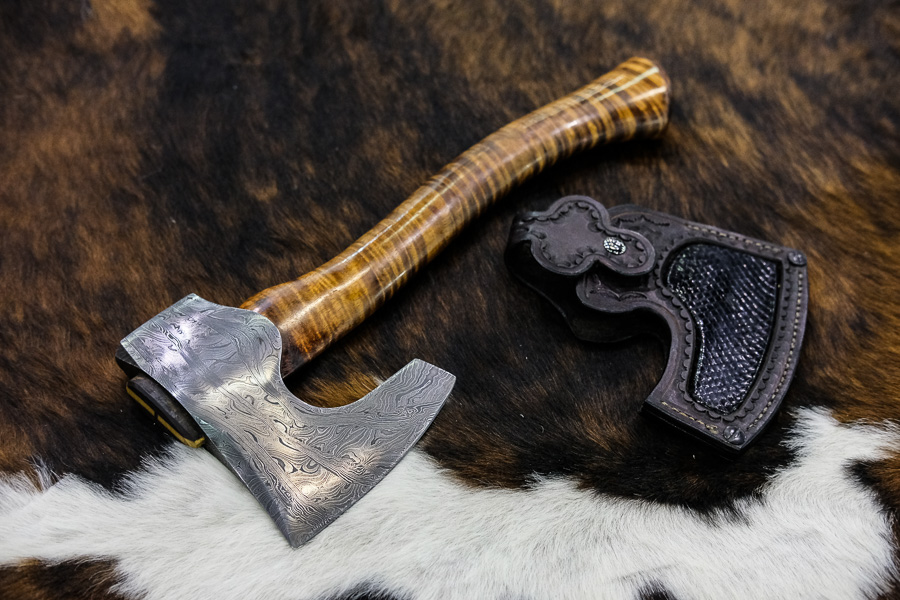 Liam Hoffmann, from Hoffman Blacksmithing, is a young and dedicated blacksmith and has taken traditional axe forging to another level. He's a pro and his axes are hotter than any other axe in the industry today. Plus, he's got a great YouTube channel that's really worth checking out!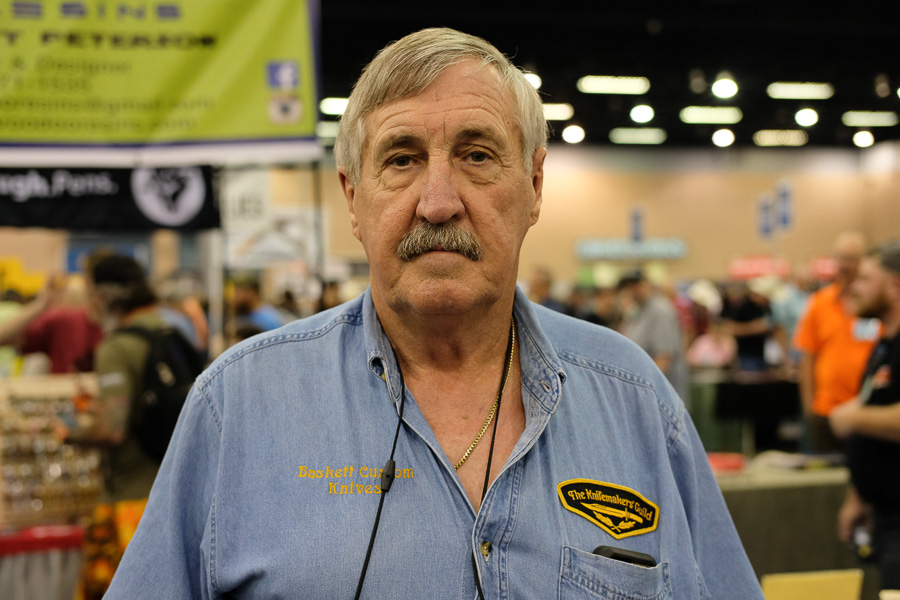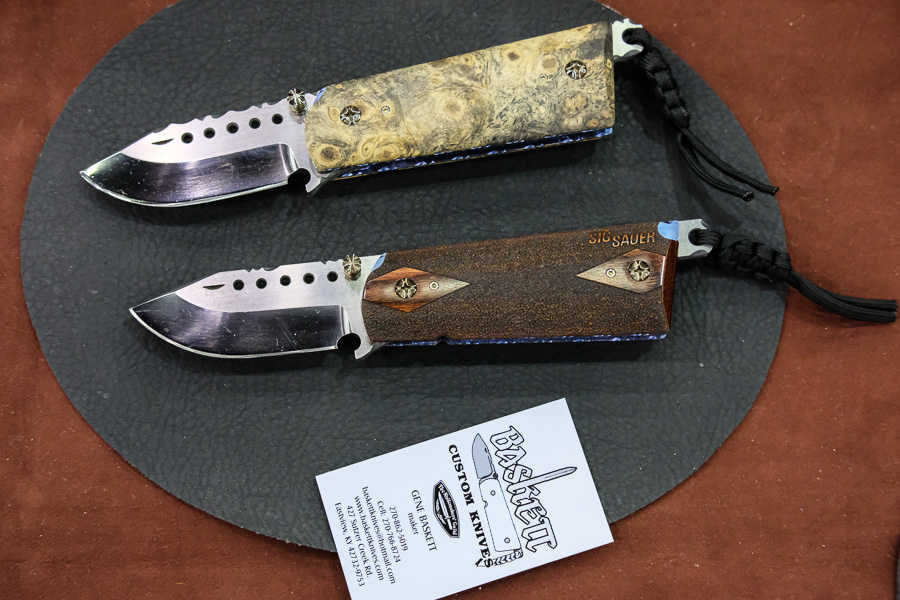 Gene Baskett is the maker of the famous 1911 folder, based on the iconic 1911 grip.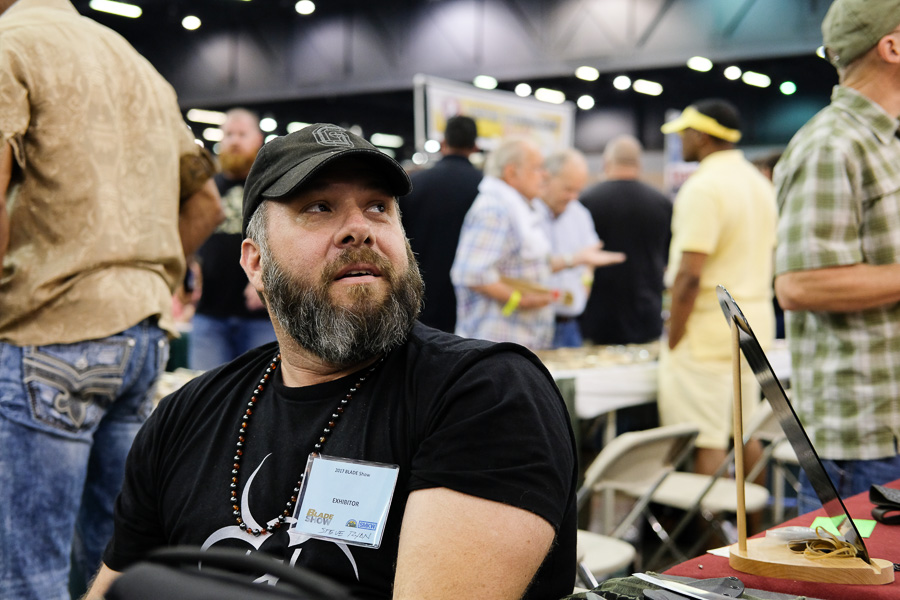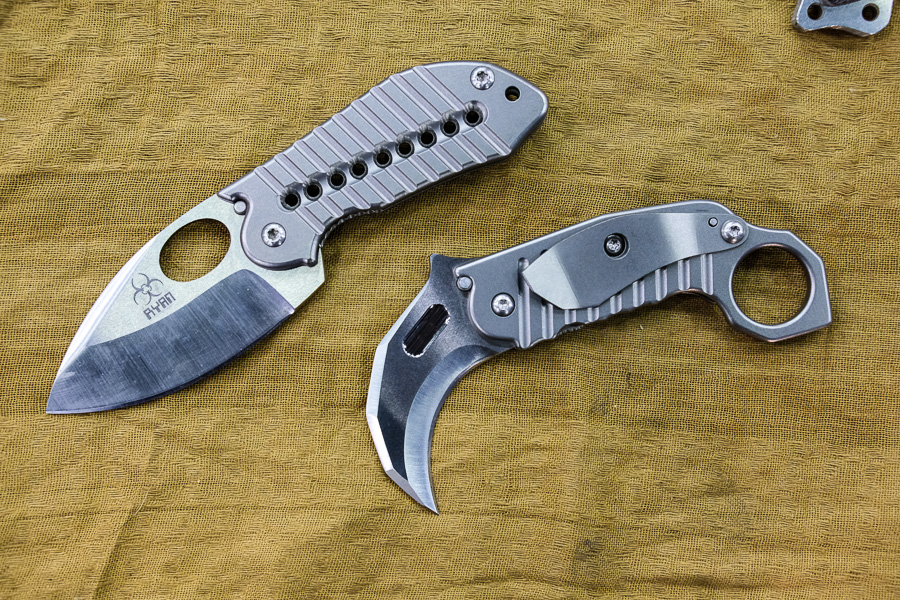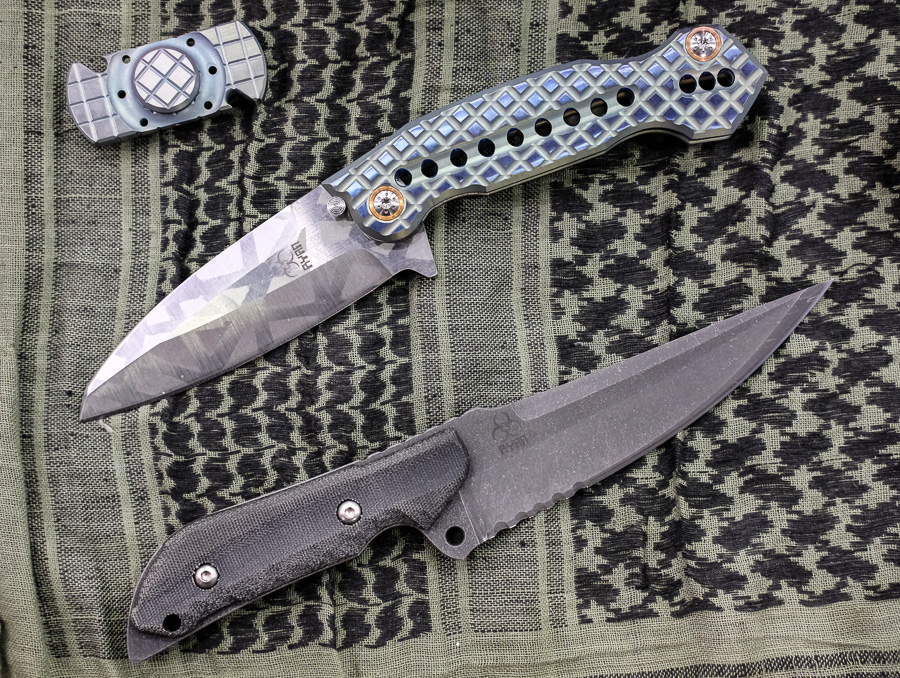 Biohazard Knives maker and designer Steve Ryan's work is like nothing else; wild, cool and well-performing.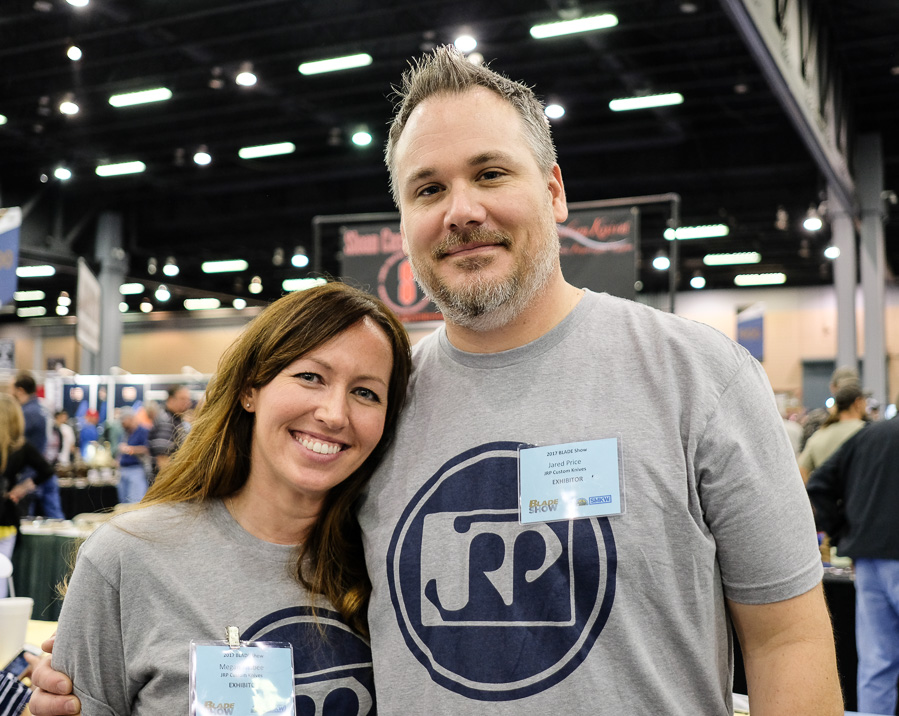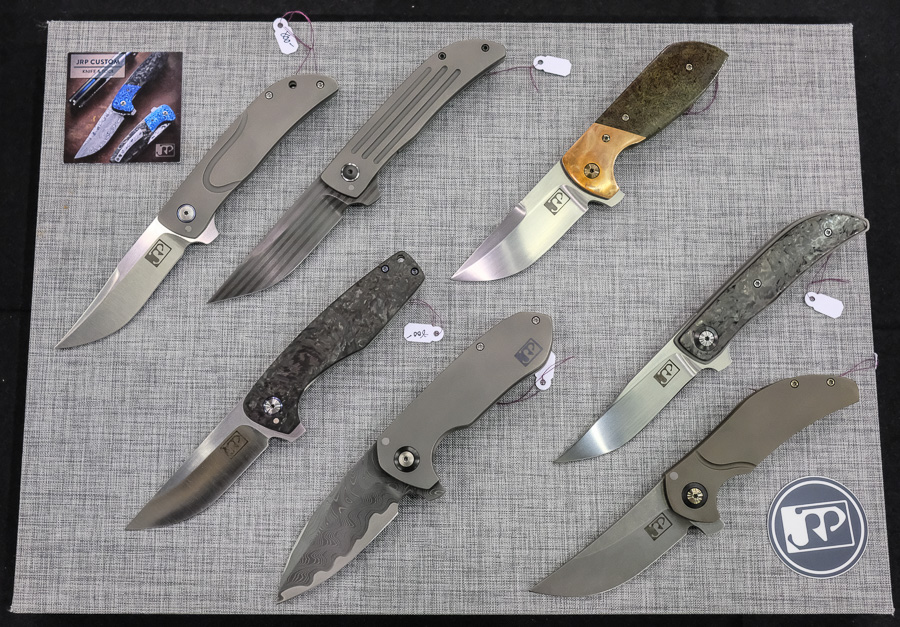 Jared Price and some of his creations.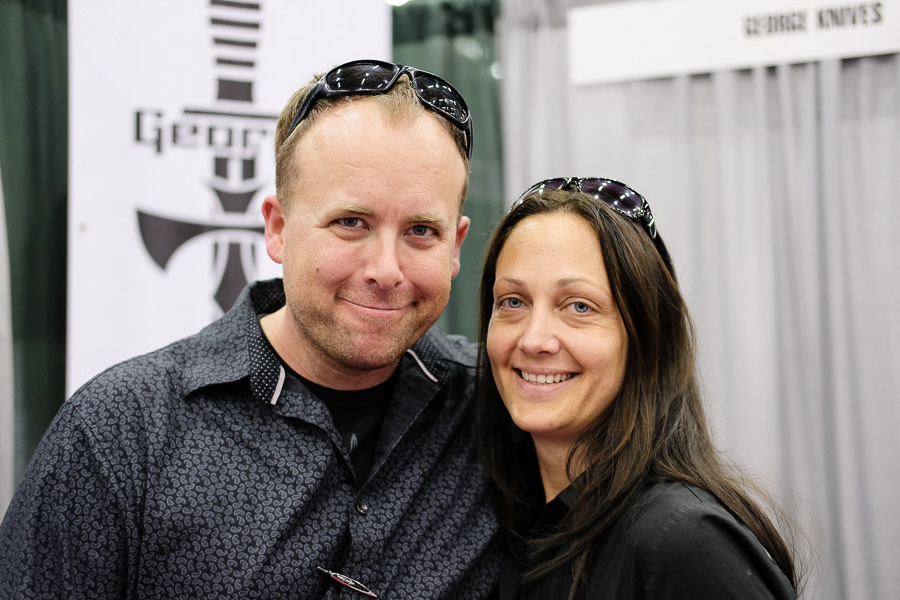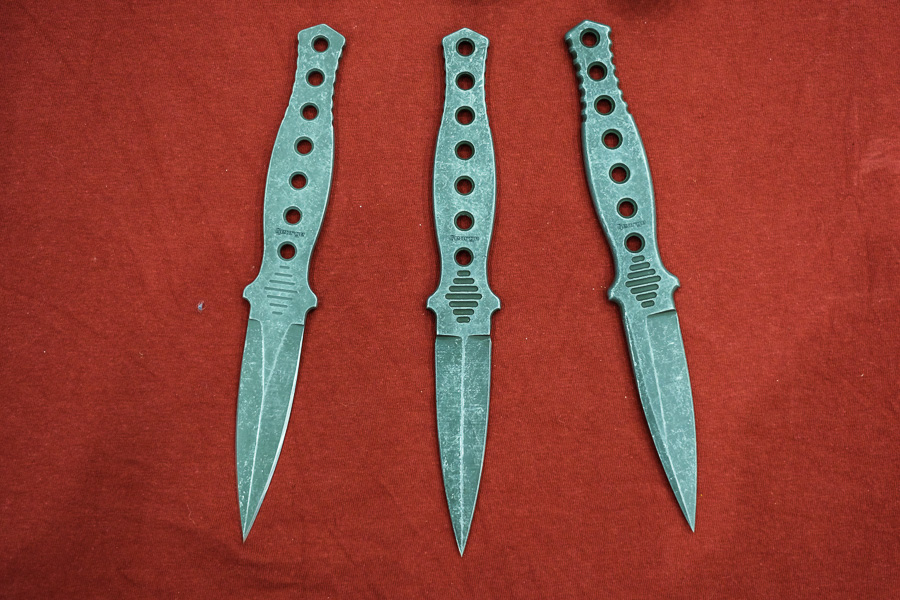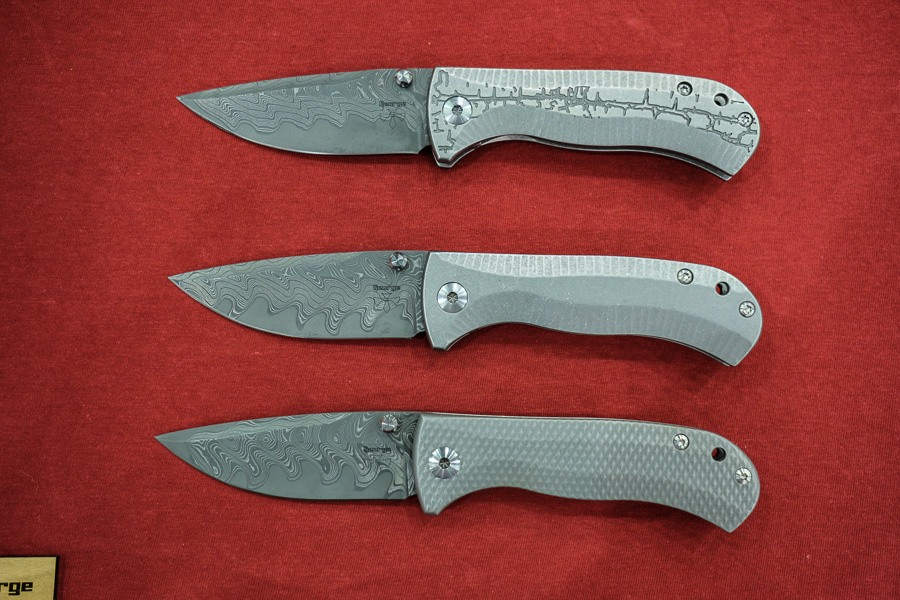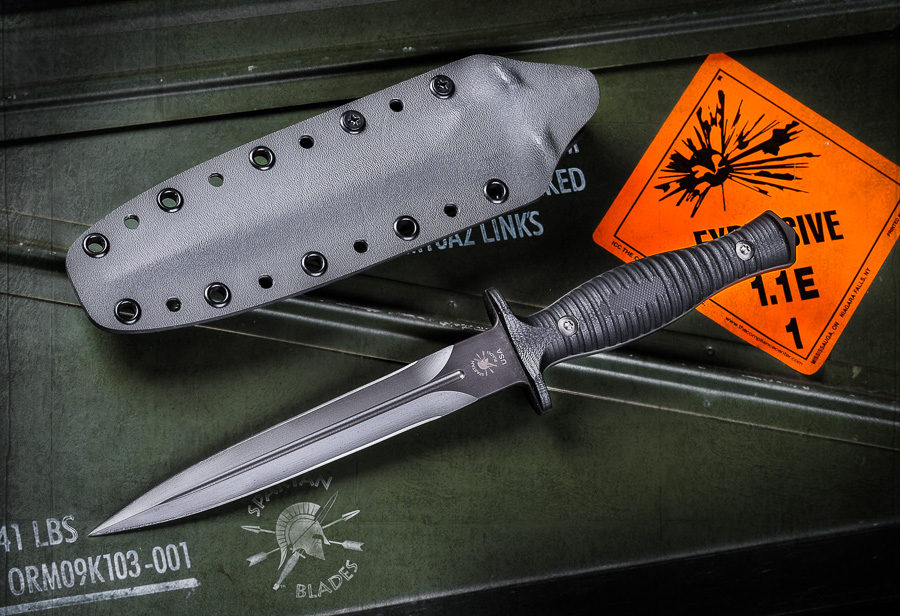 Les George and his wife. Les is one of the most talented makers of combat folders and daggers. His collaboration with Spartan Blades (the V-14 dagger) might be the most badass production dagger available today.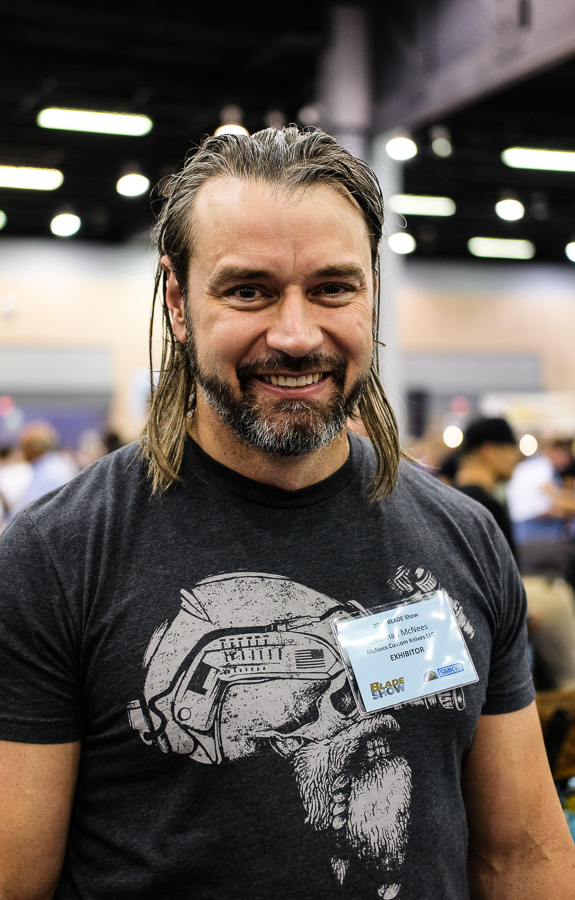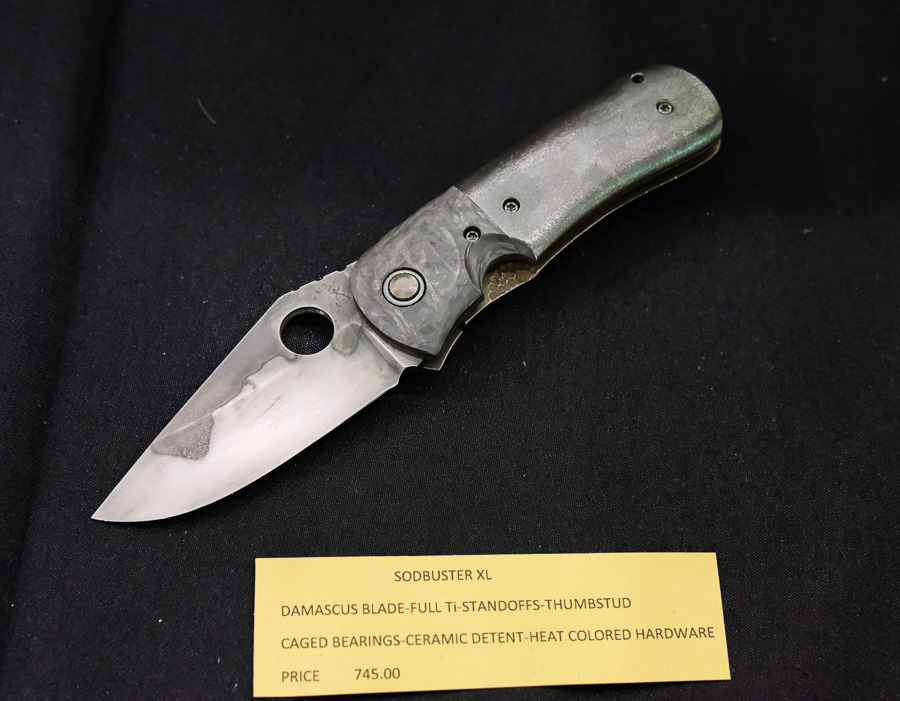 McNees Knives had such a cool folder!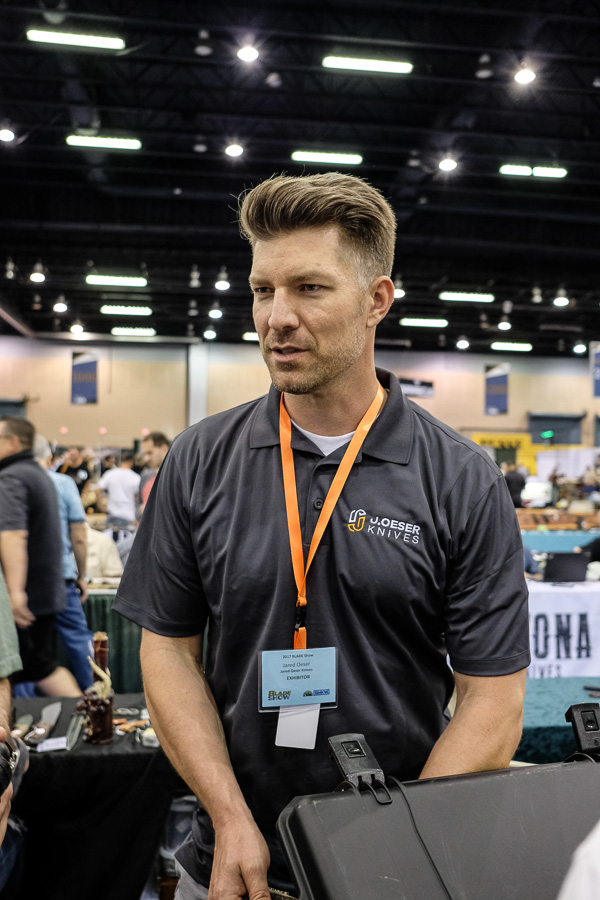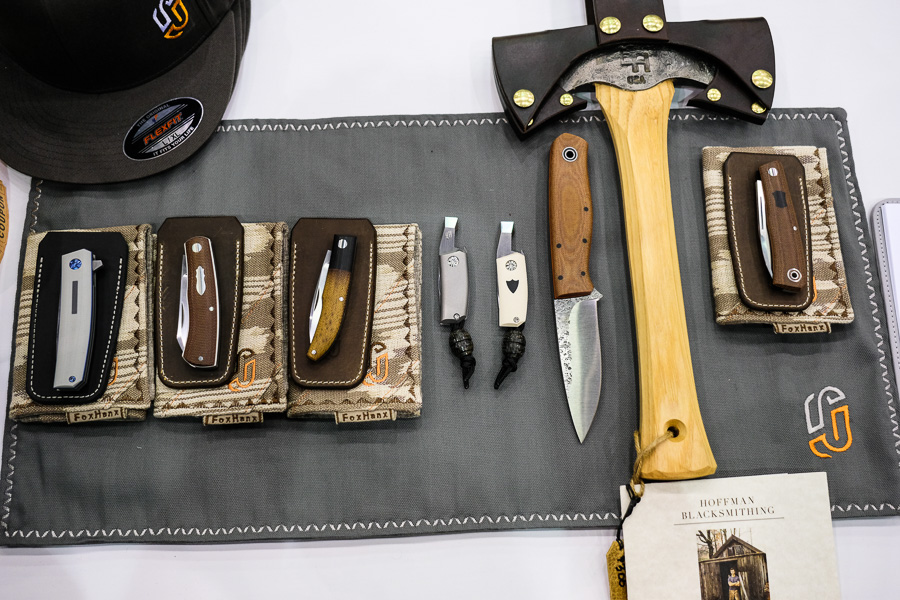 J. Oeser Knives makes some of the best modern slipjoints available today.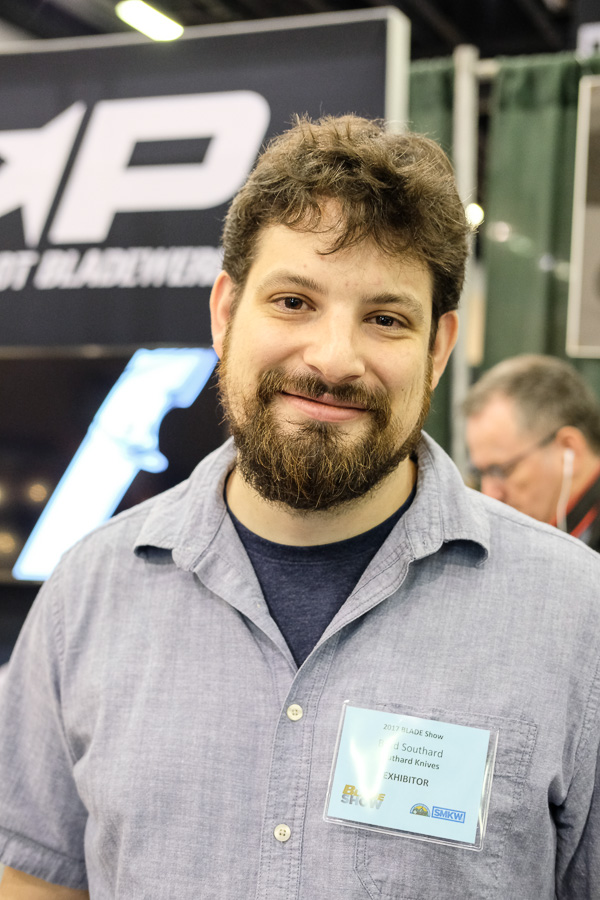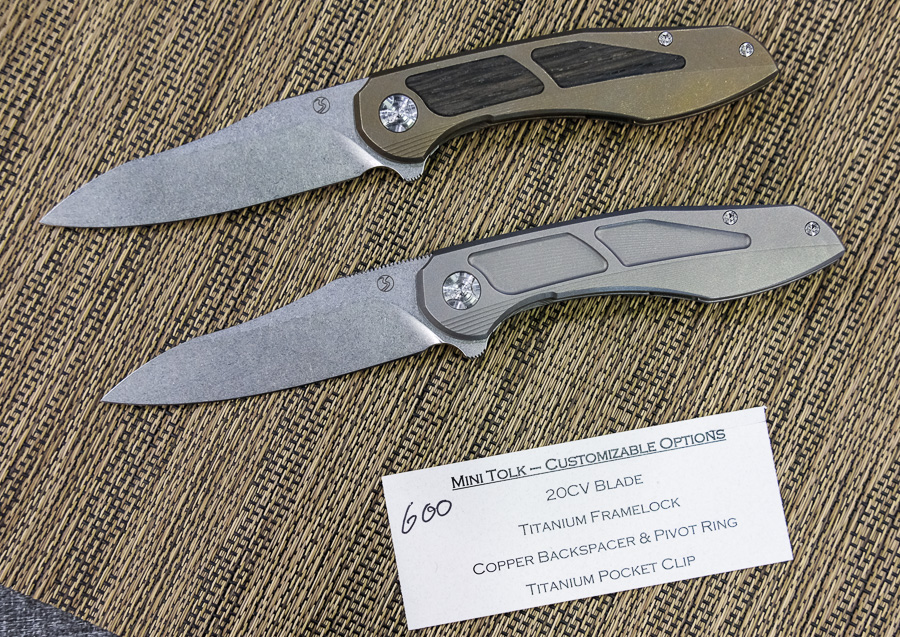 Brad Southard is a maker of innovative tactical EDC flippers.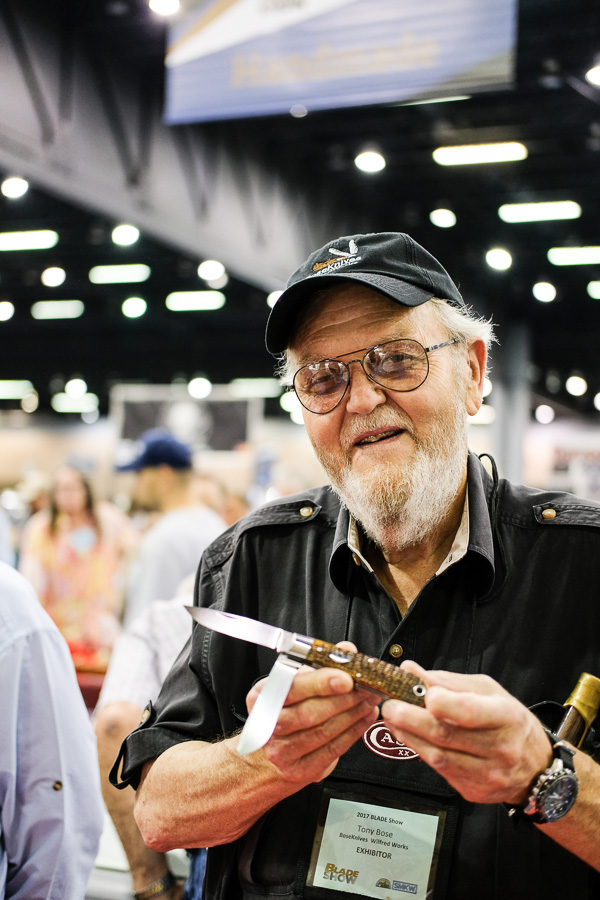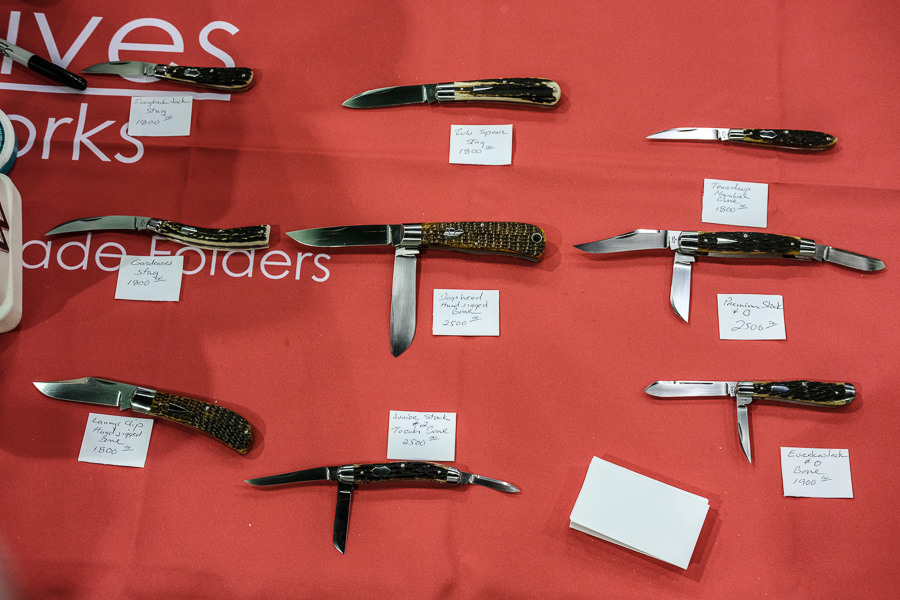 Tony Bose is the Master of The Masters in slipjoints today.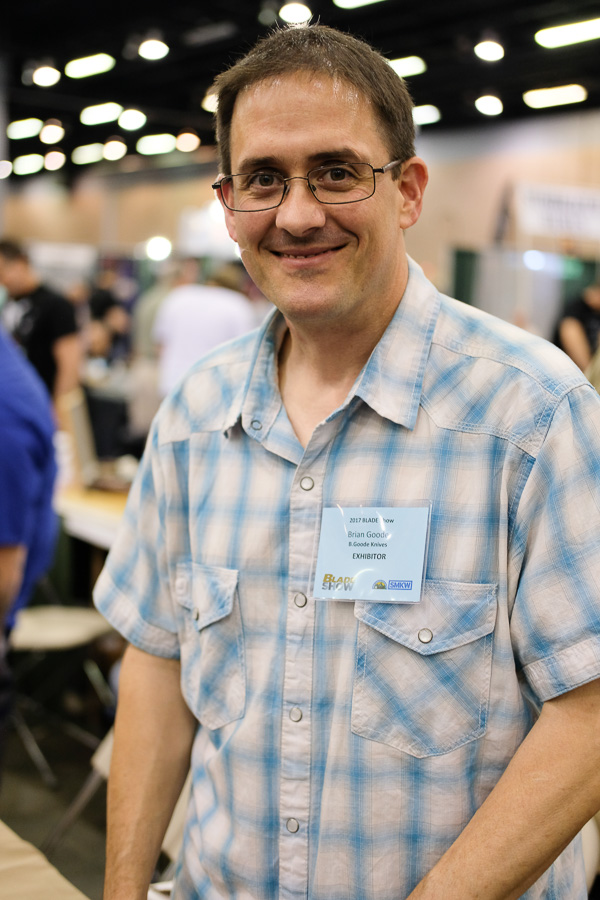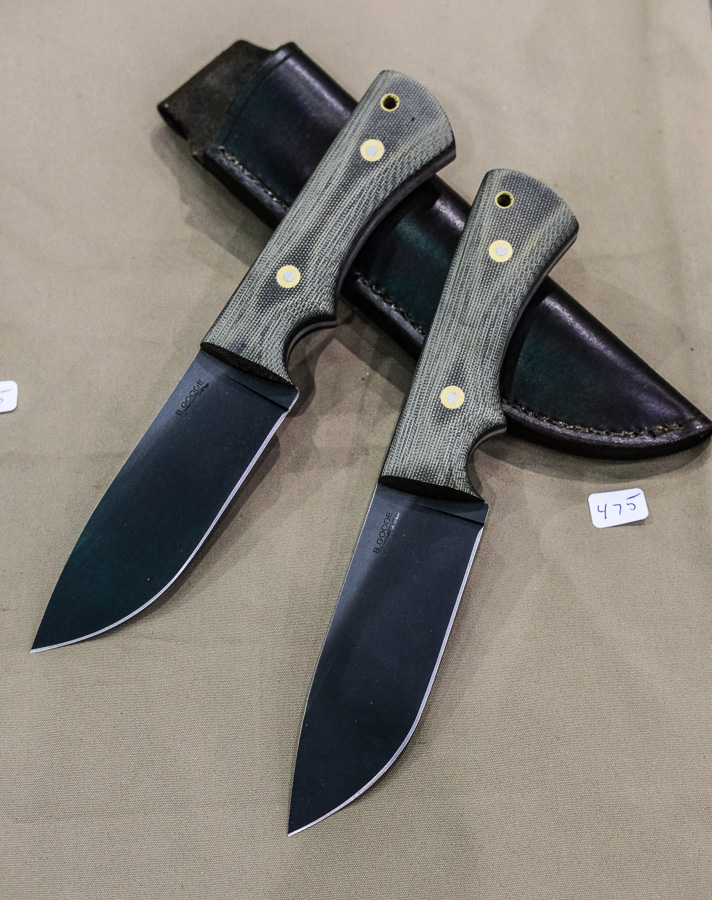 Bryan Goodie is a maker of traditional outdoor/adventure fixed blades and is also an avid ultralight hiker.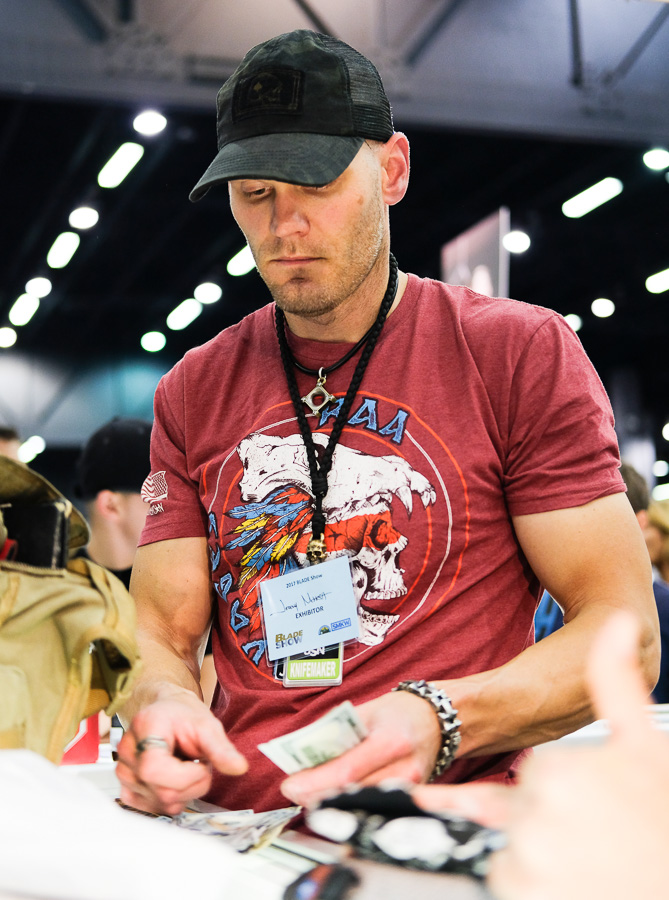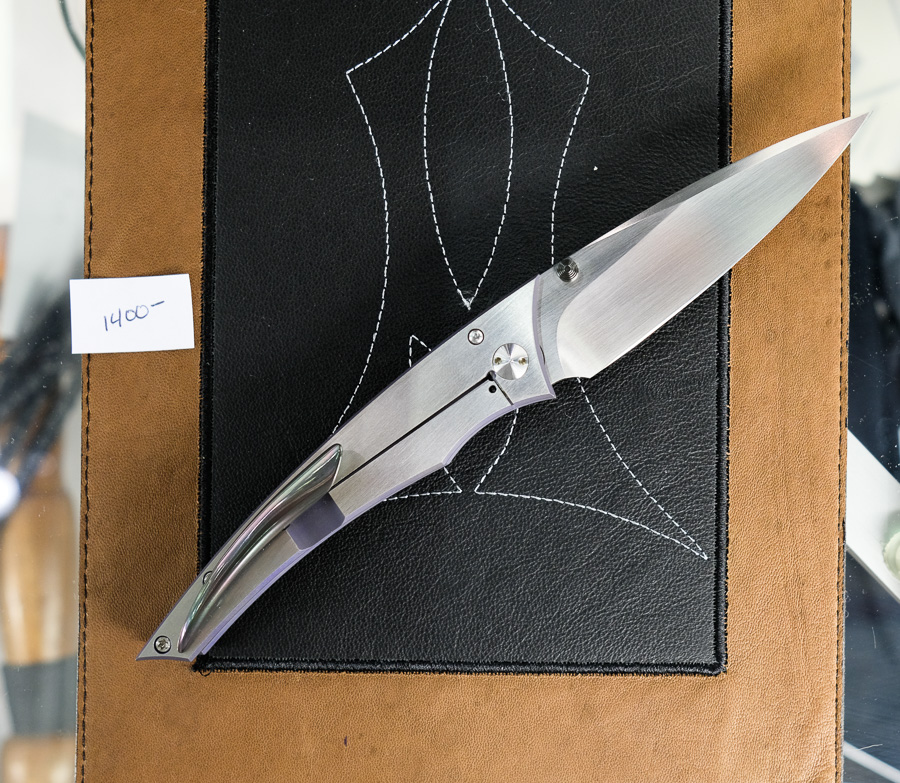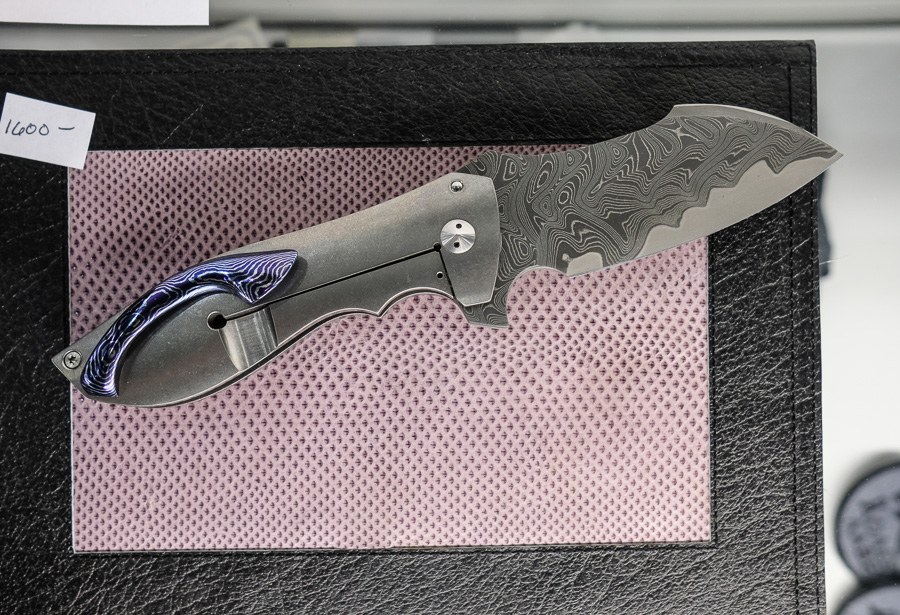 Jeremy March brought some of his exquisite folders.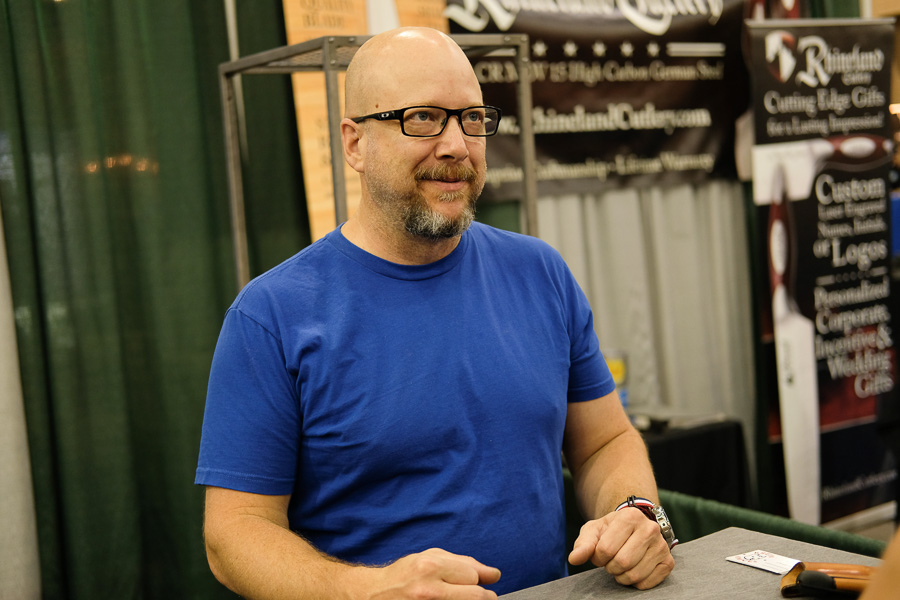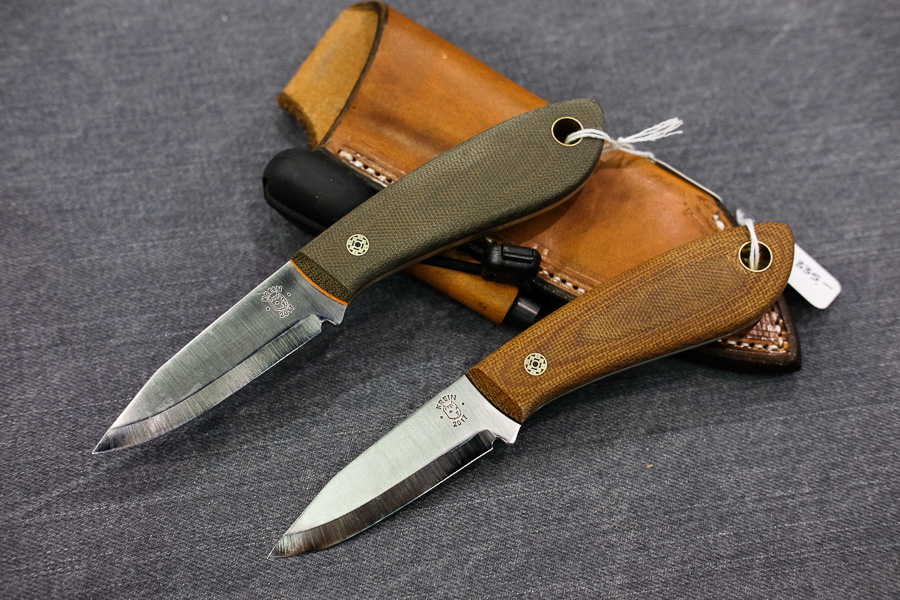 Tom Krein is a legendary master of personal fixed blades.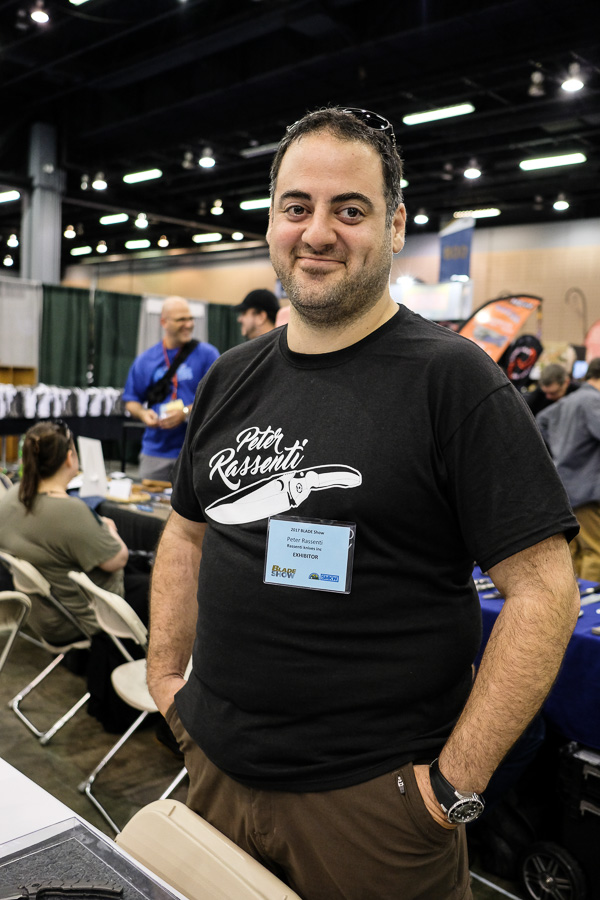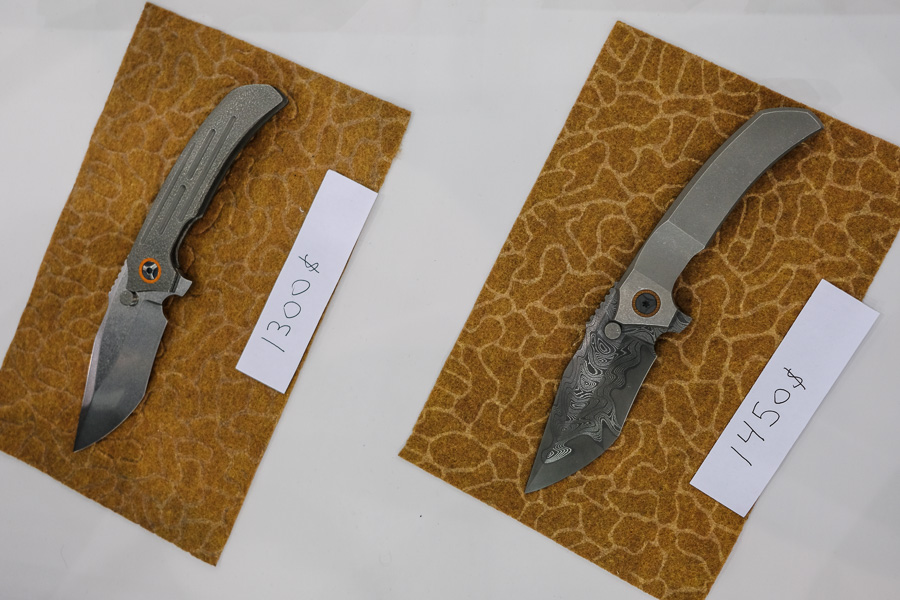 Peter Rassenti from Canada, famous for his integral frame locks, brought a whole handle milled in a single billet of Titanium.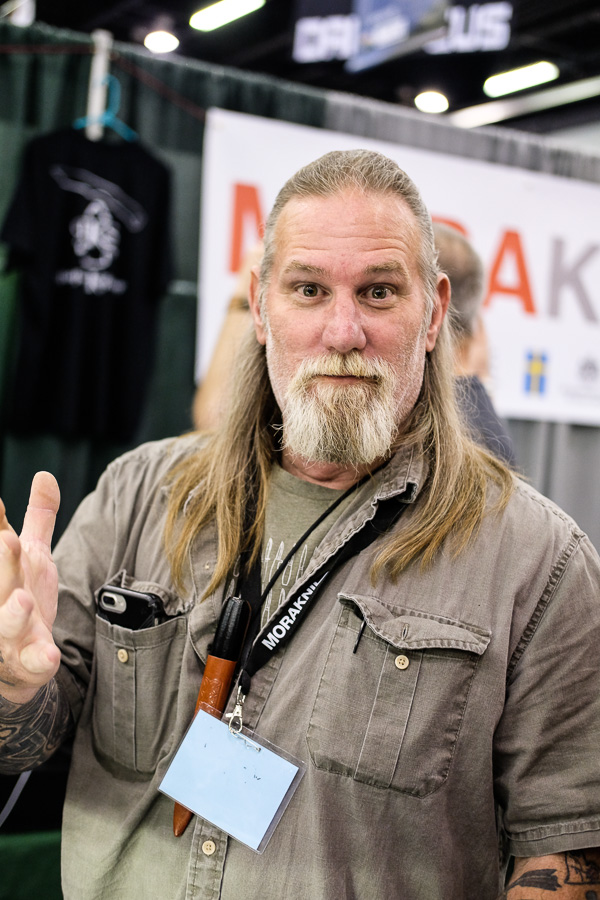 You could also buy a signed Bushcrafting book by Dave Canterbury from The Pathfinder School (and a global ambassador of Swedish MORA knives).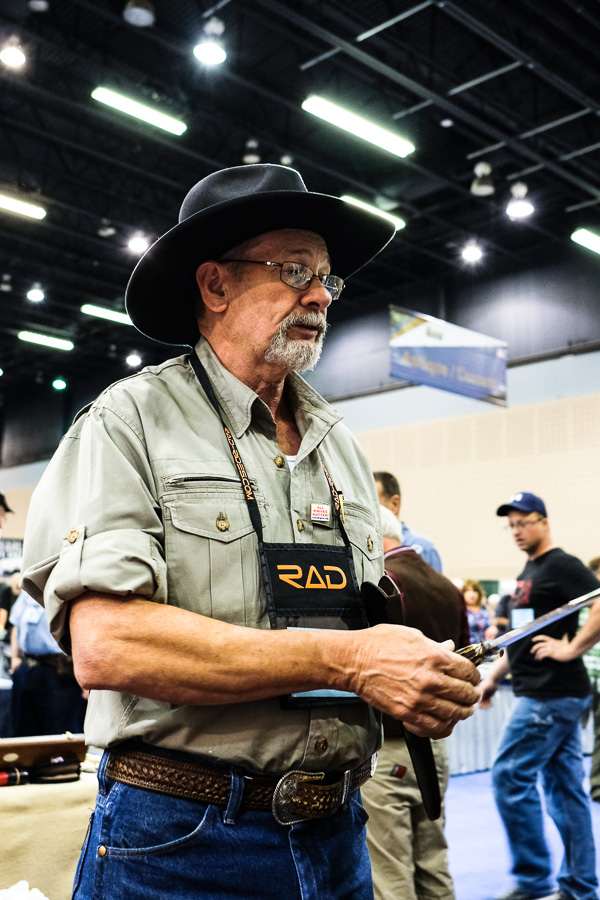 Last but not least, Master Blacksmith Jerry Fisk, who made blacksmithing a recognized high-art again was in attendance this year. He was even named a National Living Treasure in 1998 by the University of North Carolina.
I hope you enjoyed all these photos from Blade Show this year and I hope to see you at Blade Show 2018!
Editor's Note: Piotr Ma is an avid outdoorsman, adventurer, mountaineer and certified open sea sailor. As an enthusiast of quality gear, he's always seeking the most un-compromised and best performing gear available worldwide. He's also known as an edged tools specialist. Piotr was introduced to his adventurous lifestyle when he was 10 by his father, a certified sailor and alpine-style climber. Now he continues his family tradition and shows his kids how to live a full life in the great outdoors; teaching them survival skills, shooting and archery. These days, he gladly shares his 30+ years of outdoor experience with people around the globe from his current location: Poland, European Union.