Could the TRC South Pole Be the Ultimate Outdoor Knife?
Could the TRC South Pole Be the Ultimate Outdoor Knife?
"Simplicity is the ultimate sophistication." This DaVinci quote perfectly describes the TRC South Pole knife and you really can't get a knife with more classic lines. When you think about an "Outdoorsman Knife," this is probably the exact shape that springs to mind. The South Pole features an almost five inch precision ground (full flat) drop point Elmax blade, well-sized handle and canvas micarta grips with an enhanced "diamond" texture. The attention to detail on this simple, classic and beautiful blade really blew my mind.
Fit and Finish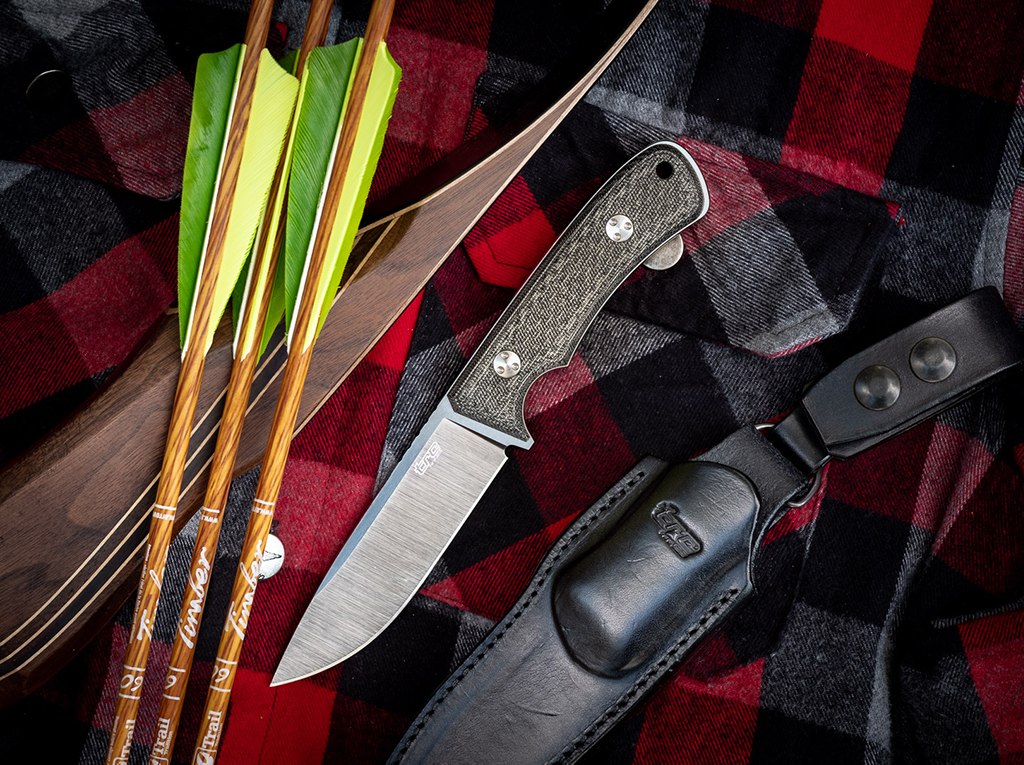 I'll start off with something I usually save for the end of these articles and that's fit and finish. TRC has really outdone all the standards of the knife industry with the South Pole and as a result the knife is flawless. The flat grind has a very fine machine satin that's really attractive. The spine is slightly rounded for comfort, but is still sharp enough to throw huge sparks from a ferro rod with ease. There's no doubt this is a top tier knife and the simple, high-quality black packaging only highlights the class of this knife.
Comfort of the South Pole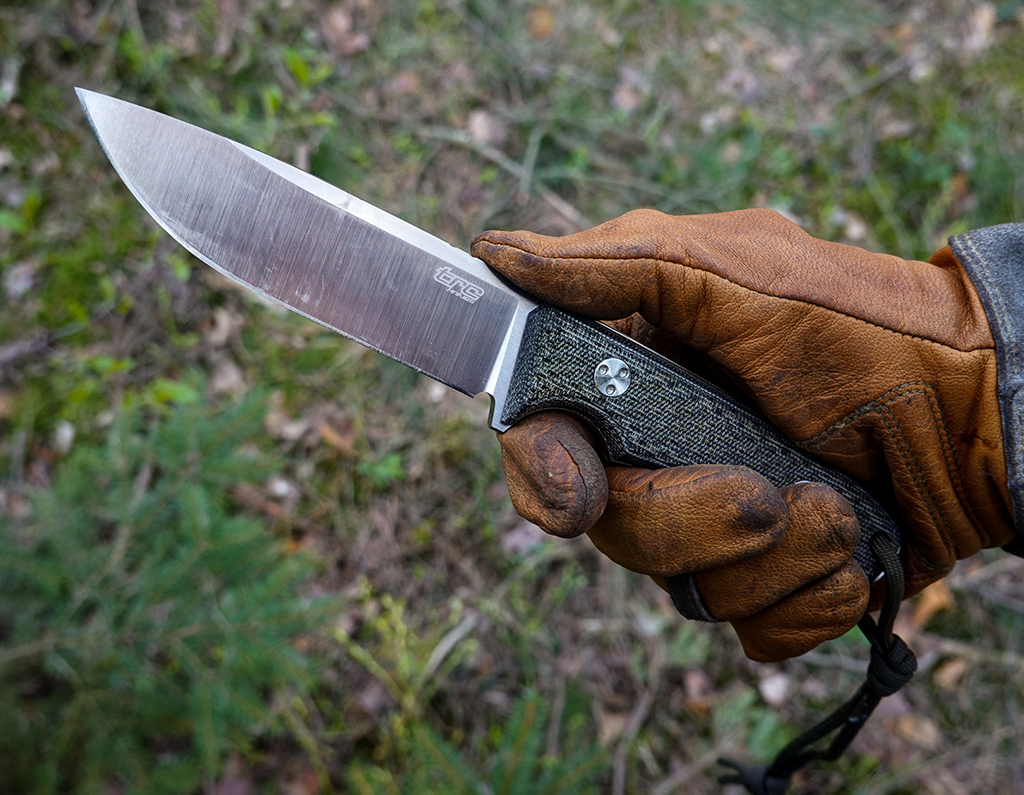 The South Pole is a very comfortable knife to use and the grip is absolutely secure. This is thanks to the CNC machined diamond pattern, which provides grip regardless of water, sweat, blood or other items. Additionally, the tang of the handle is perfectly rounded and polished. Paired with the scales and lanyard hole, this makes the overall appearance super premium. I have large hands and it fits like a well made glove.
Sheath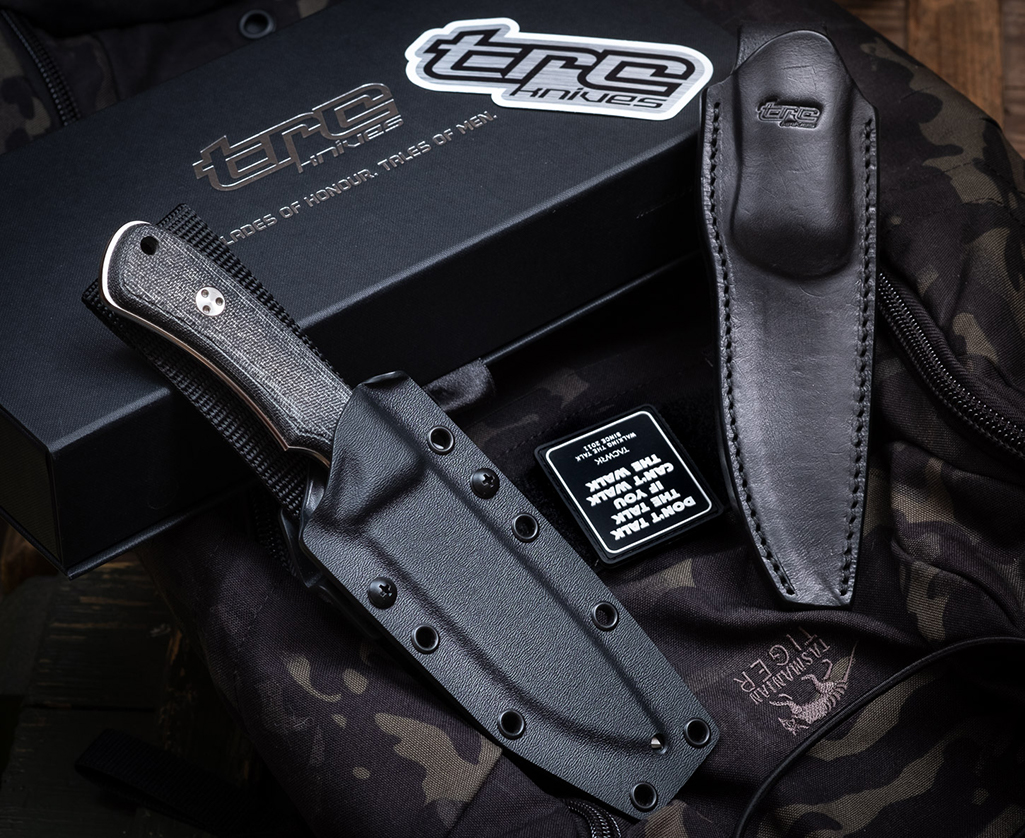 A good knife needs a good sheath and the South Pole features the best production kydex sheath I've ever seen. (I've seen quite a few.) The sheath is thick and works to keep the knife secure in any position, while also allowing it to be drawn out smoothly and easily with the formed thumb ramp.
I've been making kydex sheaths for knifes for over a decade and this is the first blade I haven't even been tempted to make a sheath for. Instead, I made a dedicated pouch and loop attachment to keep some essentials with the knife when I want a complete outdoor adventure package. TRC also offers an optional leather sheath that I feel is also perfectly executed. I feel it's very rare these days to have a company produce such high quality kydex and leather sheaths.
Blade Durability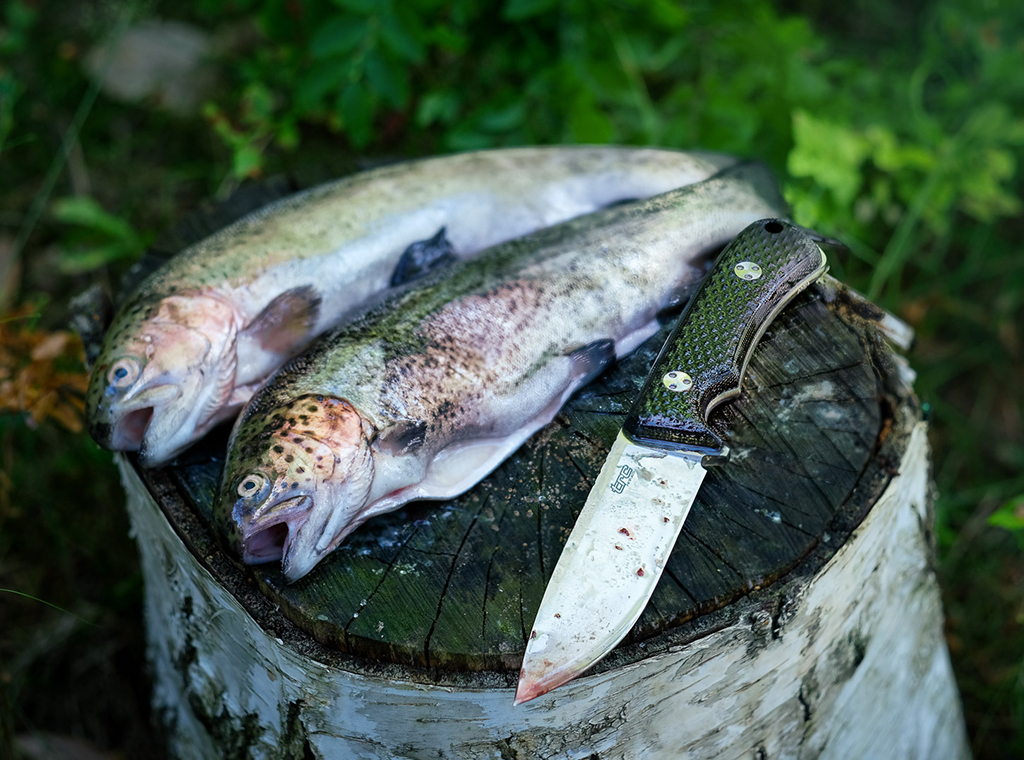 I've been carrying the South Pole for 3 months and have used it in the forest, fishing and countless other outdoor activities. The edge geometry allows it to cut and slice effortlessly. Carving and whittling things in camp was also a breeze, thanks to the Elmax 60-61 steel. This steel stays sharp for a long time, but isn't too hard to sharpen with my field sharpener.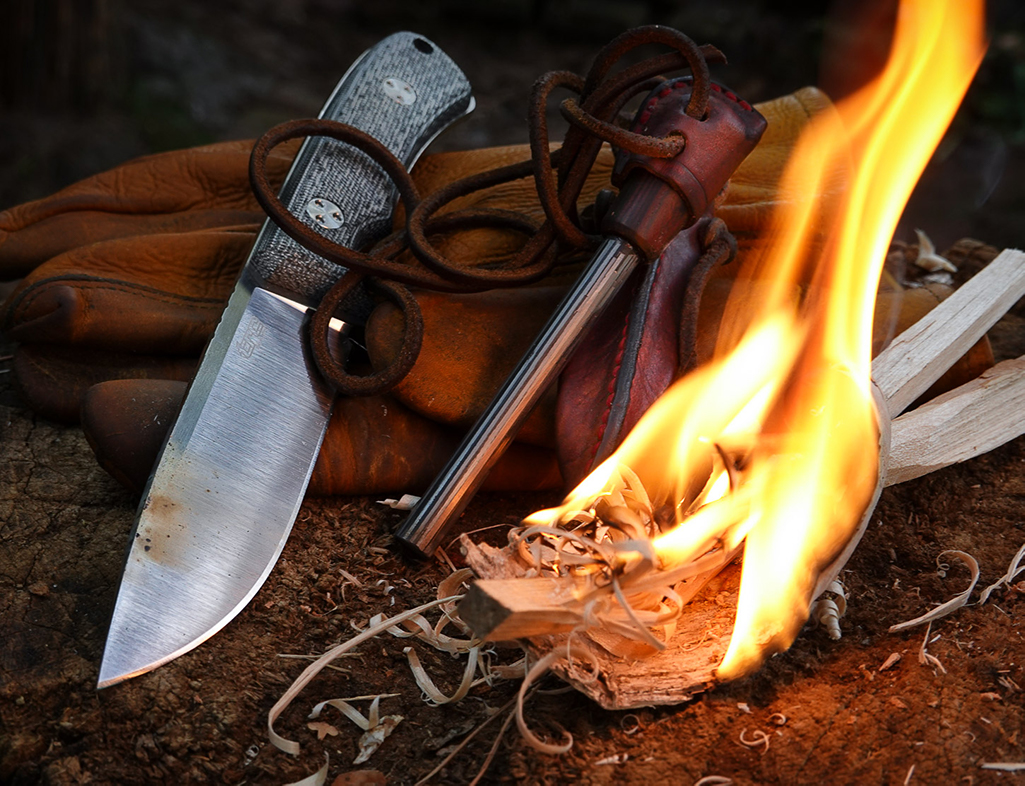 Overall, the classic blade shape and full flat grind make it great for most camping and hiking applications. For some more serious testing, I tried batoning 3 to 3.5 inch pieces of wood and had zero issues with the blade or edge. Additionally, cutting hemp rope was a breeze, with the knife allowing me to push cut on and on to my heart's content. The Elmax blade material and phenomenal heat treatment from TRC make the South Pole a durable powerhouse.
Conclusion
I keep asking myself how something so simple can be so good? I honestly feel that the TRC South Pole could be my one and only outdoor and camping knife. It's an extremely versatile knife and I struggle to find any weak point with it. The only note I might give is that the 4.25mm spine is a bit thick for outdoor kitchen use.
The price of the South Pole isn't low (around $335,) but it's fully justified by the design, materials and execution. Especially when you consider that these knives are made and hand ground in Lithuania. So if you're looking for an uncompromising outdoor tool, look no further than the TRC South Pole. It's now an integral part of my camping and bushcrafting kit, with no signs of going anywhere. In fact, when my son joins the Boy Scouts it will become his camp knife. He's a lucky dude.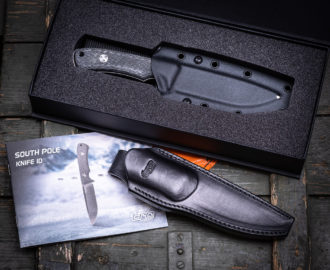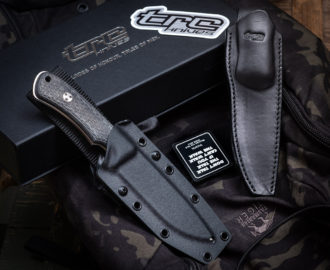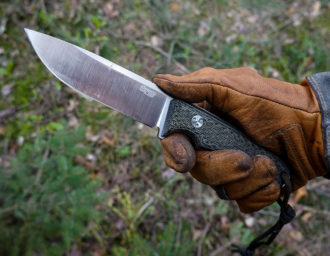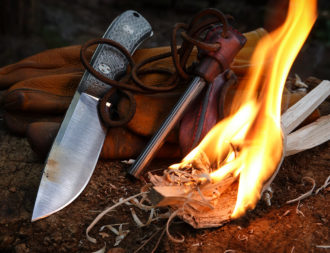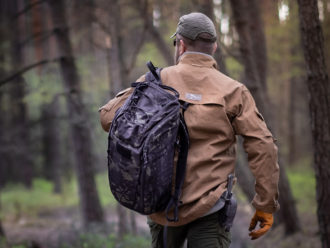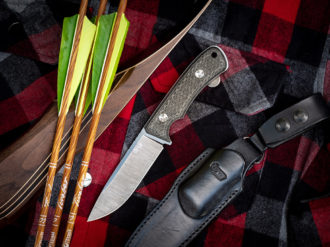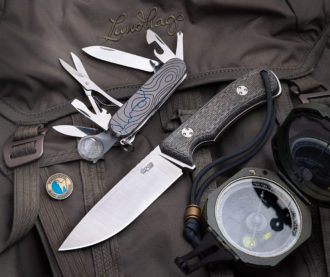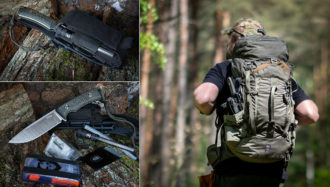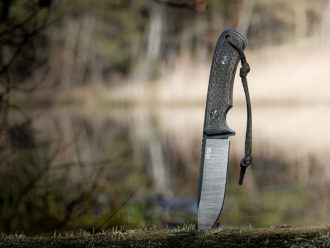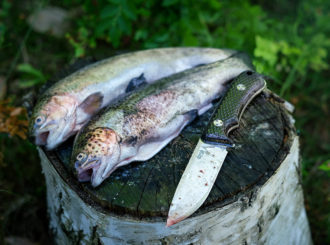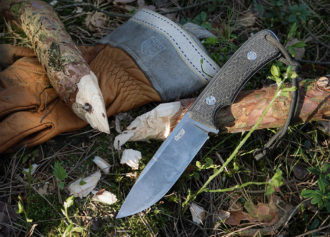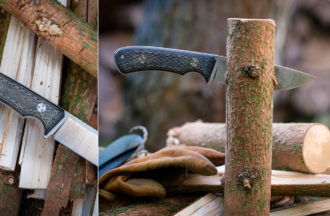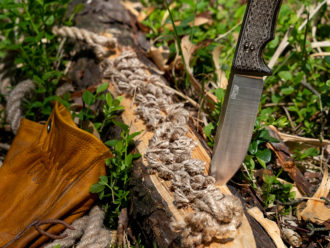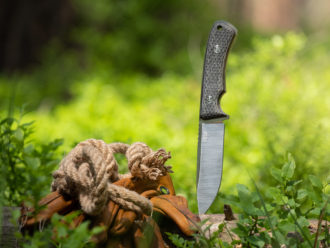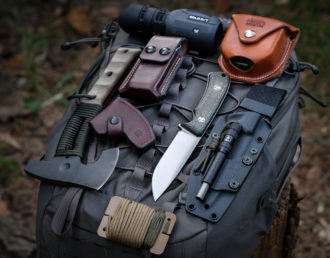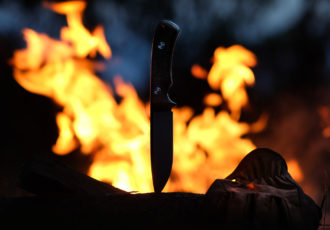 Editor's Note: Piotr Ma is an avid outdoorsman, adventurer, mountaineer and certified open sea sailor. As an enthusiast of quality gear, he's always seeking the most uncompromising and best performing gear available worldwide. He's also known as an edged tools specialist. Piotr was introduced to his adventurous lifestyle when he was 10 by his father, a certified sailor and alpine-style climber. Now he continues his family tradition and shows his kids how to live a full life in the great outdoors; teaching them survival skills, shooting and archery. These days, he gladly shares his 30+ years of outdoor experience with people around the globe from his current location: Poland, European Union.