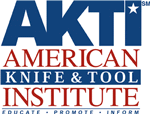 We just received this exciting email from American Knife & Tool Institute (AKTI) and wanted to share the great news with everyone!
The U. S. Senate's Solution to Customs' proposal to ban assisted-opening, one-hand-opening and other folding knives has passed in both the House and the Senate.
Next step – the President's desk!
You can keep and use your folding knives permitted in your state! With today's vote in the U.S. Senate (and the President's expected signature of H.R. 2892), the American Knife & Tool Institute has accomplished the seemingly impossible. Thanks to the help of many AKTI members, supporters, lawmakers and supporting organizations, we have turned the proposed U. S. Custom's proposed re-definition of switchblades into an effective and sweeping clarification of the Federal Switchblade Act of 1958.
As of today (October 20, 2009), the Homeland Security Appropriations Bill, with Senate Amendment 1447 language still intact, has passed both the Senate and the House. This bi-partisan amendment was co-sponsored by 20 U.S. Senators, led by John Cornyn of Texas, Mark Pryor of Arkansas, Ron Wyden of Oregon and Orrin Hatch of Utah.
The Senate amendment essentially adopted the switchblade exception language which AKTI sponsored in Texas and that was signed by Texas Governor Perry on June 18, 2009. U.S. Customs, thanks to an outpouring of grassroots support and the intervention of more than 20 U.S. Senators concerned about the potential financial devastation to the entire sporting knife industry, became active supporters of the amendment.
AKTI thanks the following co-sponsors for the bi-partisan statesmanship that clearly saved all folding knives which we estimate are 80 percent of current sales in the nearly $1 billion sporting knife industry.
John Cornyn (R-TX)                                                        Mark Pryor (D-AR)
Orrin Hatch (R-UT)                                                          Ron Wyden (D-OR)
John Barrasso (R-WY)                                              Robert Bennett (R-UT)
Saxby Chambliss (R-GA)                                     Susan Collins (R-ME)
Bob Corker (R-TN)                                                         Mike Crapo (R-ID)
Michael Enzi (R-WY)                                                 Lindsey Graham (R-SC)
James Inhofe (R-OK)                                                 Jeff Merkley (D-OR)
Ben Nelson (D-NE)                                                       Jim Risch (R-ID)
Pat Roberts (R-KS)                                                      Jon Tester (D-MT)
John Thune (R-SD)                                                       David Vitter (R-LA)
Prior to the Senate adopting the amendment, U.S. Customs also participated in negotiations on language, which they then supported. AKTI thanks both the Department of Homeland Security and U.S. Customs for their ultimate support.
House support has been strong and broad-based during this effort, going back to more than 80 members of the bi-partisan Congressional Sportsmen's Caucus sending a letter on June 22nd for the industry position to Secretary of Homeland Security Janet Napolitano.
Representative Robert Latta (R-OH) and Walt Minnick (D-ID) were staunch, active supporters of the sporting knife industry throughout the entire process in the Senate and the House.
Finally, as H.R. 2892 came back to the House for work in conference, AKTI wants to recognize the support given by various House committee chairs and their staffers.
David Obey (D-WI) – Chair House Appropriations
David Price (D-NC) – Chair House Appropriations (Homeland Security Subcommittee)
Henry Waxman (D-CA) – Chair House Energy and Commerce Committee
Bobby Rush (D-IL) – Chair House Energy and Commerce Committee (Commerce, Trade and Consumer Protection Subcommittee)
Charles Rangel (D-NY) – Chair House Ways & Means Committee
Sander Levin (D-MI) – Chair House Ways & Means Committee (Trade Subcommittee)
As provided in Amendment 1447, U.S. Customs agreed to add a fifth clause to section 1244 of the Federal Switchblade Act that exempts "a knife that contains a spring, detent, or other mechanism designed to create a bias toward closure of the blade and that requires exertion applied to the blade by hand, wrist or arm to overcome the bias toward closure to assist in opening the knife."
AKTI expects that the President will sign this bill.
Thank you to all those lawmakers, AKTI members, AKTI Grassroots Supporters, the NRA, the Congressional Sportsmen's Foundation, and Knife Rights for their support of a campaign that began with an AKTI call to action at the Blade Show on May 29.
Goldie Russell
AKTI President
President, A.G. Russell Knives
Jan Billeb
AKTI Executive Director