Zulu Nylon Gear Introduces The MOLLE Quiver
4/2/13 Update: As most of you have figured out, this was an April Fools goof that we thought you'd enjoy. It also looks like many of you enjoyed it so much that you are interested in this becoming a real product.  Well, Zulu Nylon Gear was listening and is considering making a few. Be sure to chime in on the Facebook post if you're interested.  
As stricter gun control laws take effect in state after state, Americans are adapting with new methods to protect their homes and families. In light of recent changes in firearms laws and with more surely to come, Zulu Nylon Gear has begun to shift their product line to support more commonly available, legal weapon systems. Namely, the traditional bow and arrow.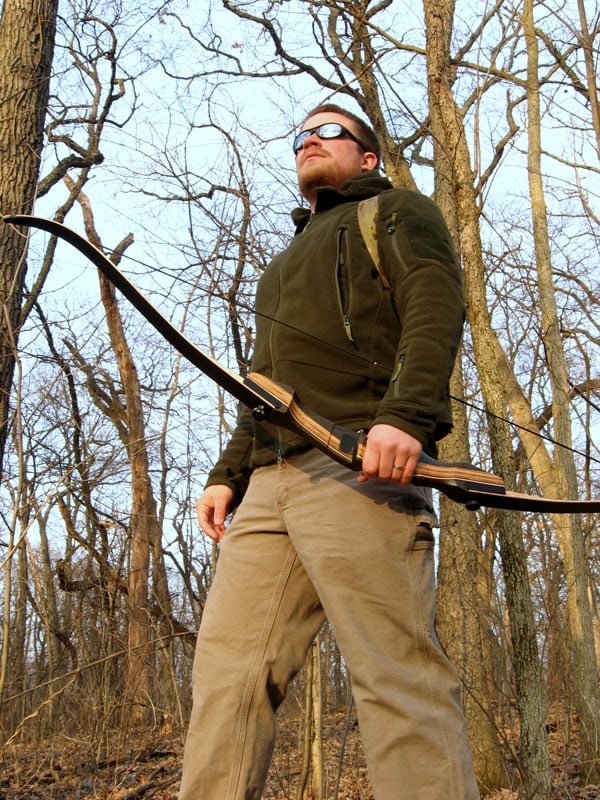 The first product in Zulu Nylon Gear's new line is the MOLLE Quiver. This is a fully modular arrow quiver system which can be quickly converted to either back or hip style carry modes to facilitate both range and field carry. The user simply clicks into either a shoulder harness, a belt hanger, or direct attach to armor by way of a quick disconnect system using ITW QASM Buckles. These buckles can be adjusted to any location on the Quiver body for the perfect fit thanks to a MOLLE grid running the full length of the tube. The MOLLE grid can also be used to attach other MOLLE/PALS compatible pouches and accessories, such as the ITS Skeletonized Bottle Holder and Tallboy ETA Trauma Kit pouches also made by Zulu Nylon Gear.
Expect to see continuing innovation in tactical load bearing equipment from Zulu Nylon Gear as they adapt to the ever changing tools of the warrior. Other upcoming products in development include discreet carry bags for takedown bows, concealable boxcutter sheaths and slingshots.
For more information, visit: http://zulunylongear.com/quiver.html
Are you getting more than 14¢ of value per day from ITS Tactical?
Please consider joining our Crew Leader Membership and our growing community of supporters.
At ITS Tactical we're working hard every day to provide different methods, ideas and knowledge that could one day save your life. Instead of simply asking for your support with donations, we've developed a membership to allow our readers to support what we do and allow us to give you back something in return.
For less than 14¢ a day you can help contribute directly to our content, and join our growing community of supporters who have directly influenced what we've been able to accomplish and where we're headed.