We decided to use our executive privelage and go ahead and pick the winner of the ITS Photo Contest, rather than holding a Poll. We felt that this submission truly carried the spirit of what we were looking for when we put the contest together.
Congratulations to Jeremy Powell who submitted this photo showing his  daughter being held aloft over the back yard bench swing. The line she is using as a foot rest is secured to the primary with a Prusik and two pieces of paracord joined by two separate Double Fisherman's Knots.
Thanks for your awesome picture Jeremy,  We'll be contacting you shortly to send out your Mini Survival Kit!  Looks like you have a future climber on your hands… We hope you're teaching her some good knots.
As a special thank you to everyone who submitted pictures for the contest, we'll be contacting you to send out some  consolation  prizes!
Are you getting more than 14¢ of value per day from ITS Tactical?
Please consider joining our Crew Leader Membership and our growing community of supporters.
At ITS Tactical we're working hard every day to provide different methods, ideas and knowledge that could one day save your life. Instead of simply asking for your support with donations, we've developed a membership to allow our readers to support what we do and allow us to give you back something in return.
For less than 14¢ a day you can help contribute directly to our content, and join our growing community of supporters who have directly influenced what we've been able to accomplish and where we're headed.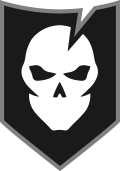 Great pic. Congrats to Mr. Powell.