The Inaugural Muster is Underway! Follow the Action through Social Media

In just a few short hours, the inaugural Muster will be in full swing. Months of planning put to the test. The entire Crew is together at camp to make sure everything goes smoothly.  Members from all over the country are converging at this one point to meet up with like minded individuals and practice the skill-sets we advocate on ITS Tactical.
While our attention is going to be focused on  providing the best possible experience for those attending this skill building excursion, we aren't going to leave you in the dark.
Stay tuned to Twitter and Facebook as we'll be posting various updates throughout the Muster. We're bummed that not everyone could make it but hopefully you'll follow the adventure online and join in the awesomeness next year.
Are you getting more than 14¢ of value per day from ITS Tactical?
Please consider joining our Crew Leader Membership and our growing community of supporters.
At ITS Tactical we're working hard every day to provide different methods, ideas and knowledge that could one day save your life. Instead of simply asking for your support with donations, we've developed a membership to allow our readers to support what we do and allow us to give you back something in return.
For less than 14¢ a day you can help contribute directly to our content, and join our growing community of supporters who have directly influenced what we've been able to accomplish and where we're headed.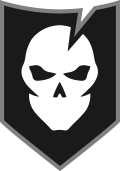 Just got home from the inaugural muster. It was time VERY well spent. The ITS crew did a hell of a job with the entire program and I heartily recommend attending the next one, especially if you couldn't make it this year.
Glad to their are still great Americans out there willing to provide those fundamental critical skills used by the coveted outdoor enthusiast. Thanks ITS Tactical, we will be watching from afar!