Find Ammunition Online Fast at the Lowest Price!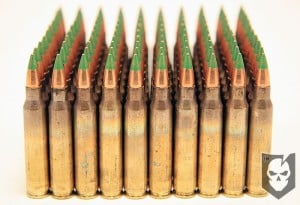 1/23/13 Update: AmmoEngine.com is currently offline and appears shut down.
An astute reader just sent in a great tip on a new Web site called AmmoEngine!
This site is truly awesome, it crawls the web automatically looking for the lowest prices on ammuntion and updates the site every morning around 3 a.m.
The site owner developed AmmoEngine because he was "tired of spending hours trying to pinch pennies on ammo purchases."
Rimfire and shotgun ammo listings are not yet listed on the site, but are coming soon.
Now we have someone searching for the best deals on ammo for us while we sleep! So much for our post on online ammunition eh?
Are you getting more than 14¢ of value per day from ITS Tactical?
Please consider joining our Crew Leader Membership and our growing community of supporters.
At ITS Tactical we're working hard every day to provide different methods, ideas and knowledge that could one day save your life. Instead of simply asking for your support with donations, we've developed a membership to allow our readers to support what we do and allow us to give you back something in return.
For less than 14¢ a day you can help contribute directly to our content, and join our growing community of supporters who have directly influenced what we've been able to accomplish and where we're headed.