Parabellum Armament ADO Ambi Charging Handle Initial Impressions
Description from Parabellum Armament:
"Our "Ambidextrous-Dual Oversize' Model Charging Handle operates exactly like the ADF Model Charging Handle. The difference is in the size of the Latch. The dual activation levers feature true balanced-force activation such that activation of either lever by the Operator results in a smooth, light and easy, opening of the retaining latch with no drag or hesitation. With this ambidextrous design, each activation lever moves independently of the other, smoothly and effortlessly biased only by a unique ultra-light spring force and not interconnected to the other lever or latches itself. Other designs mechanically interconnect the separate lever which causes undue drag, excessive opening force and wear to the components. The angle on the ADO is designed for blading techniques used in reflexive fire shooting. In the resting position it sits perpendicular to the rifle. When latch is applied force, the angle allows the latch to hug the exterior of the charging handle. With this design, the user gets the benefits of an oversized latch with the sleek dynamics of a normal sized latch."
Are you getting more than 14¢ of value per day from ITS Tactical?
Please consider joining our Crew Leader Membership and our growing community of supporters.
At ITS Tactical we're working hard every day to provide different methods, ideas and knowledge that could one day save your life. Instead of simply asking for your support with donations, we've developed a membership to allow our readers to support what we do and allow us to give you back something in return.
For less than 14¢ a day you can help contribute directly to our content, and join our growing community of supporters who have directly influenced what we've been able to accomplish and where we're headed.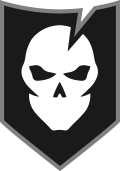 where can i buy one these charging handles today?
Are the spike's tactical stripped lowers still available with the ITS logo?
Good info. I have been tossing around this vs a Gunfighter from BCM. What sling is that in vid?