DIY AR-15 Build: Upper Receiver Assembly Introduction
DIY AR-15 Build: Upper Receiver Assembly Introduction
Welcome back to our DIY AR-15 Build and the start of our tutorials on assembling your Upper Receiver and finishing the build!
In this article we're going to re-address all the parts and tools you're going to need to assemble your Upper Receiver. While there are many complete uppers out there to purchase, we'll be taking you through a complete upper assembly.
From the forward assist to the compensator and everything in between, when we're done with this second series you'll have all the resources available to you to take an AR-15 build from the ground up! Let's get started!
Upper Receiver Introduction
In this series of articles on the Upper Receiver assembly there's a whole lot to discuss and many things to consider when you're selecting the parts that will go into your upper. Today we're simply going to discuss the proper tools and the parts that we've selected for our 14.5″ Direct Gas Impingement Hybrid AR-15 build.
We'll save the individual assembly articles for what to consider at each stage of the build and why. For an in-depth look into the tool selection we'll highlight below, please refer to the initial introduction article to the DIY AR-15 Build.
While we've also referenced the parts we're using in the original intro article, we've broken the list down a bit here to further highlight the individual pieces should you choose to undertake a ground up upper build like we'll be going through in all these upcoming upper articles.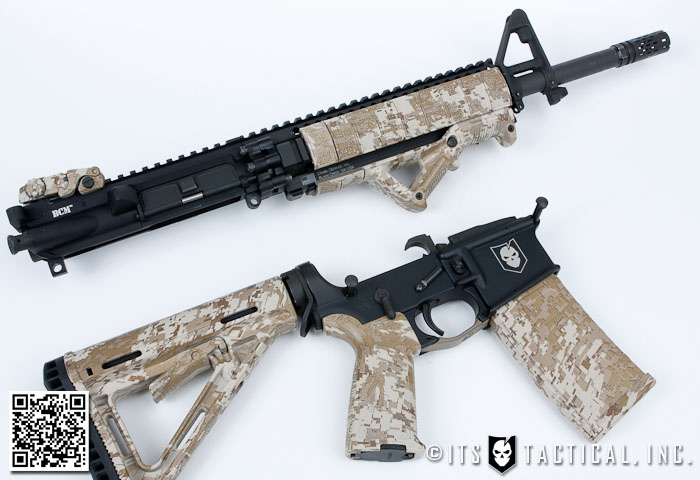 Parts
Something to note here before we get into the parts list is to ensure you're aware that the stripped parts we're linking to in regards to the barrel will require a gunsmith to drill the holes for the taper pins and the pins themselves are not included here on our parts list.
With our 14.5″ barrel you'll also need to get a gunsmith to permanantely affix the BattleComp 1.5 that we're using in this build to satisfy the requirements of the National Firearms Act. Permananetly affixing the 1.5″ BattleComp brings the barrel length to the required 16″ length without having to apply for a SBR and pay the $200 Tax Stamp.
Below you'll find links to the "Group" part (in bold) as well as the individual parts contained in the group in a sub-category below it. Some sub-category listings are simply features of the group.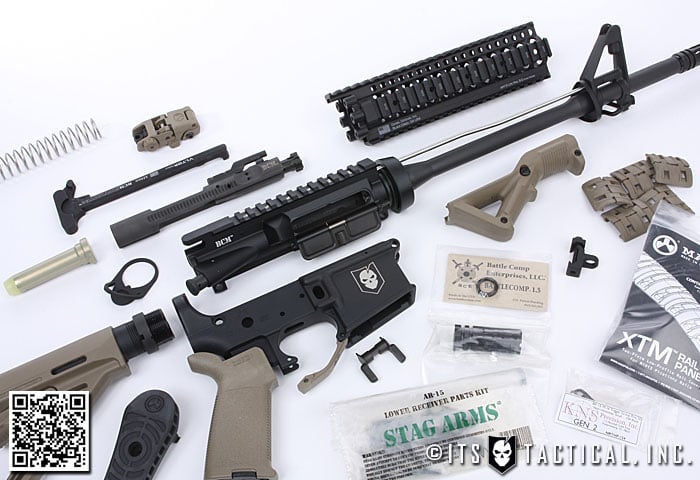 Tools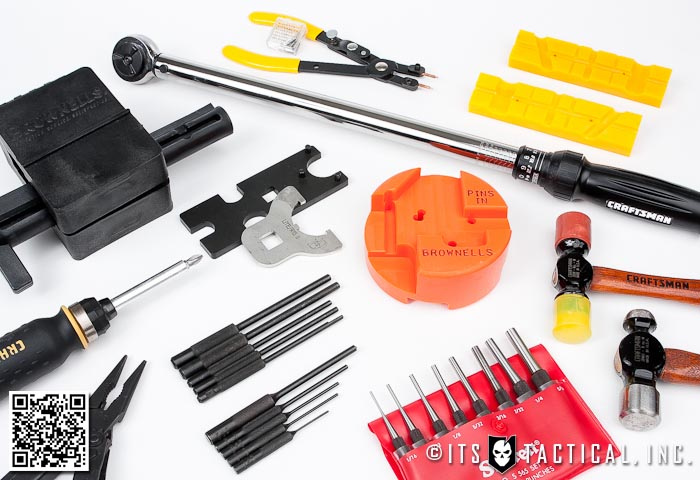 Stay tuned next week as we continue our DIY AR-15 Build with the first part of our Upper Receiver assembly installing the Ejection Port Cover and Forward Assist!