Silencers Are Legal Shoot Video Compilation from Silencerco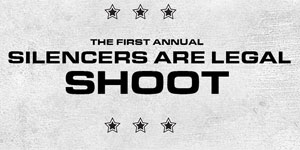 We had a blast meeting everyone at the 1st Annual Silencers Are Legal Shoot that took place at Elm Fork Shooting Sports in Dallas. The video that Silencerco put together below, is a great compilation of the event and everyone that was involved. We were proud to sponsor the event and can't wait to do it again next year!
Are you getting more than 14¢ of value per day from ITS Tactical?
Please consider joining our Crew Leader Membership and our growing community of supporters.
At ITS Tactical we're working hard every day to provide different methods, ideas and knowledge that could one day save your life. Instead of simply asking for your support with donations, we've developed a membership to allow our readers to support what we do and allow us to give you back something in return.
For less than 14¢ a day you can help contribute directly to our content, and join our growing community of supporters who have directly influenced what we've been able to accomplish and where we're headed.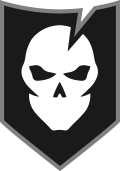 It was a fun day of shooting. The free water was really thoughtful on a day that was great. My only complaint from me and my guests was during the raffel. The Info and Range Map clearly stated "Must Be 21+ To Enter, Must Be Present To Win. After about the tenth person to win that wasn't there and the raffel prizes weren't redrawn , that had us wondering what was going on. And the fact that they were calling those people that weren't there kinda mad us feeling left out.
Any confirmation if it'll be at Elm Fork again? The shoot was awesome and the range was just great! Beautiful grounds. But yeah, seriously, we're already looking to book ahead and request the time off so where's the next one gonna be?