Ridiculous Dialogue Illustrated No. 3
Ridiculous Dialogue Illustrated No. 3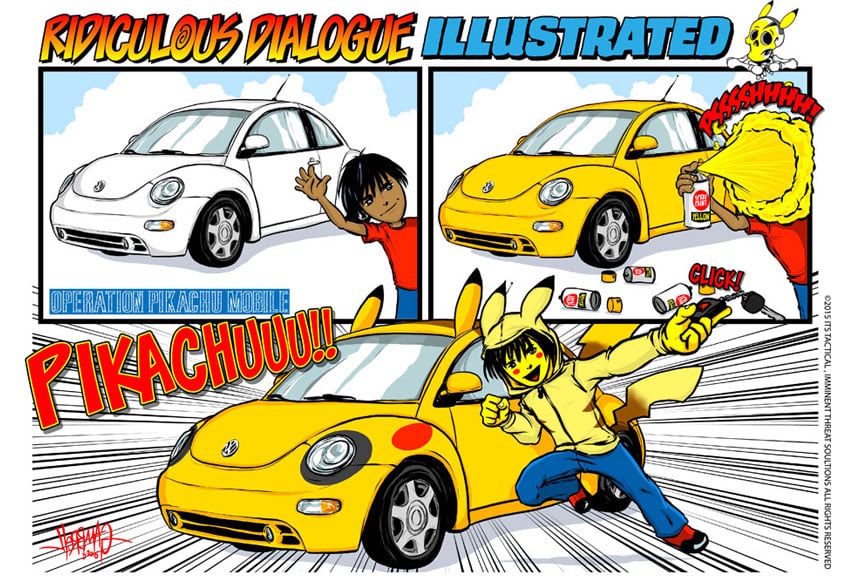 Episode 14 of Ridiculous Dialogue inspired this month's strip in which Lang finally creates his dream vehicle. The Pikachu Mobile, made from a VW Bug.
Ridiculous Dialogue Illustrated is a selection of some of the best moments from our Podcast, Ridiculous Dialogue. It's a way to bring some of the inside jokes and adventures to life that we all share here at ITS. This is a monthly comic strip that we're sure our devoted podcast listeners will relate to and love.
For more insight into this month's strip, you can listen to Episode 14 below.