1st Annual ITS Tactical Pumpkin Carving Contest Winners Announced!
1st Annual ITS Tactical Pumpkin Carving Contest Winners Announced!
Happy Halloween to all our readers! Wow, you guys have some serious pumpkin carving skills!
We've been deliberating all day on our three winners and wish we had enough prizes for everyone!
You can find all 24 entries we received below so you can check out all the skill we had to sort through. Without further ado, here are our three big winners!
First Place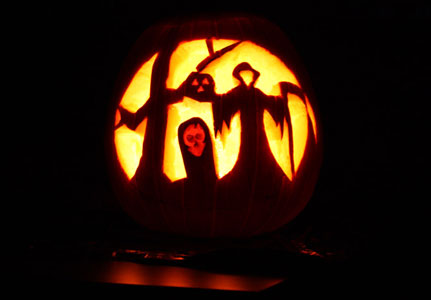 First place goes to Bryan S. for his extremely talented Reaper Pumpkin with ITS Logo Headstone that you'll see above as our main image for this announcement, too cool Bryan! It also certainly didn't hurt your chances that you spell your name the right way!
Second Place
Second place goes to Chris L. and his extremely creative and detailed marksman pumpkin carving with the ITS Logo, AK, AR, cross hairs, lightning bolts and cross bones!
Awesome job Chris, we know this must have taken some time to carve all the small detail on the weapons and design the layout. Thanks for your entry!
Third Place
Third place was a tough choice, but Jay S. and his operator silhouette with ITS Logo pulled out on top.
Jay, we felt that this represented a core part of ITS Tactical; both the veterans and current operators that teamed up to start ITS. Thanks for your entry!
Honorable Mention
An honorable mention goes out to Clint W. for his hilarious Pumpkin Casualty in desperate need of a Pumpkin ETA Kit!
We're all wondering what the three leading pumpkin causes of death in the field are? Great job Clint!
Details
To take a look at what all our winners get for their efforts, check out our original announcement and get your ideas started for your Tactical Pumpkin next year! We're definitely doing this again!!
For all our winners, an email should have gone out to you already and we'll need your choice of Magnum Boots and sizes, so if you didn't get the email make sure you contact us with all your information! Special thanks go out to Original SOE Gear, Mil-Spec Monkey, Pimps n' Mercs and Magnum Boots for their support!
Thank you to everyone for your participation and support, we have such awesome and talented readers!! We hope everybody has a safe and Happy Halloween!!
[flickrset id="72157625156675397″ thumbnail="square" overlay="true" size="medium"]