Our Limited-Edition Christmas Swag Bomb Is Here!
Our Limited-Edition Christmas Swag Bomb Is Here!
This year, we're decking the halls with tons of swag! Our new ITS Christmas Swag Bomb features eight pieces of holiday flair, including some new items that have just been made for this release!
Please Note: Our ITS Christmas Swag Bombs are extremely limited and only 150 are available after yesterday's ITS Member Pre-Release. Once they're gone, they're gone forever, so don't miss your chance to get this under your tree!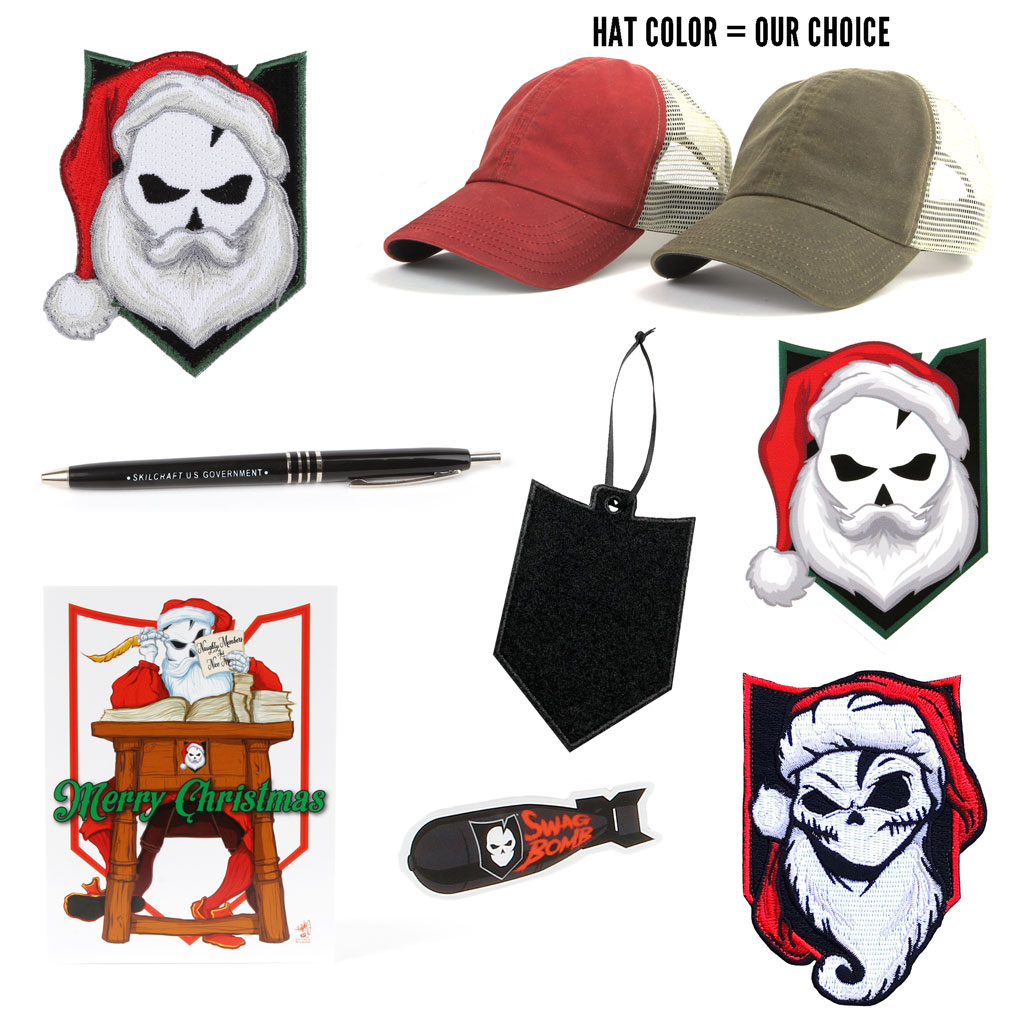 The ITS Christmas Swag Bomb starts off with our new Limited-Edition Santa Morale Patch, rocking a full beard that any mall Santa would be jealous of. Just in case you want to go more permanent on your swag attaching, we've also included the new Santa design as a sticker. If that sticker isn't enough for you, don't worry, you'll also be receiving our Swag Bomb sticker!
In addition, you'll get an ITS Christmas Card and a government-issued Skilcraft pen. (We won't judge you if you add your signature to ours and regift the card!)
The ITS Christmas Swag Bomb also includes our previous year's Christmas Nightmare Morale Patch, as well as a shield shaped Morale Patch Ornament Hanger. (Hanger includes section of ribbon to hang in a tree!)
Finally, rounding out the Swag Bomb is an ITS Waxed Canvas Cover that we'll select the color of for you. (You'll either receive a Brick Red or Surplus Green to keep with Christmas colorways.)
Get your Christmas Swag Bomb in the ITS Store before they're all gone!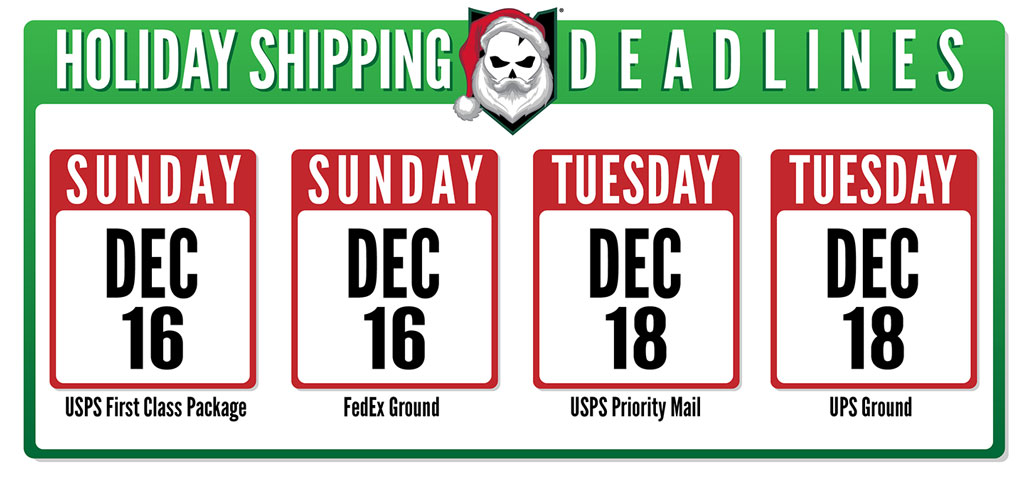 Don't miss out on getting your gifts before Christmas! This year, all orders need to be placed in the ITS Store by December 16th for USPS First Class and FedEx Ground and December 18th for USPS Priority and UPS Ground!