Limited Edition Morale Patch Honoring the Ghost Army for the 75th Anniversary of D-Day
Limited Edition Morale Patch Honoring the Ghost Army for the 75th Anniversary of D-Day
For the 75th Anniversary of D-Day, we're proud to introduce our very limited-edition ITS Ghost Army Morale Patch. Only 50 of these morale patches are available after the ITS Member pre-release this morning and once they're gone, they won't be available again.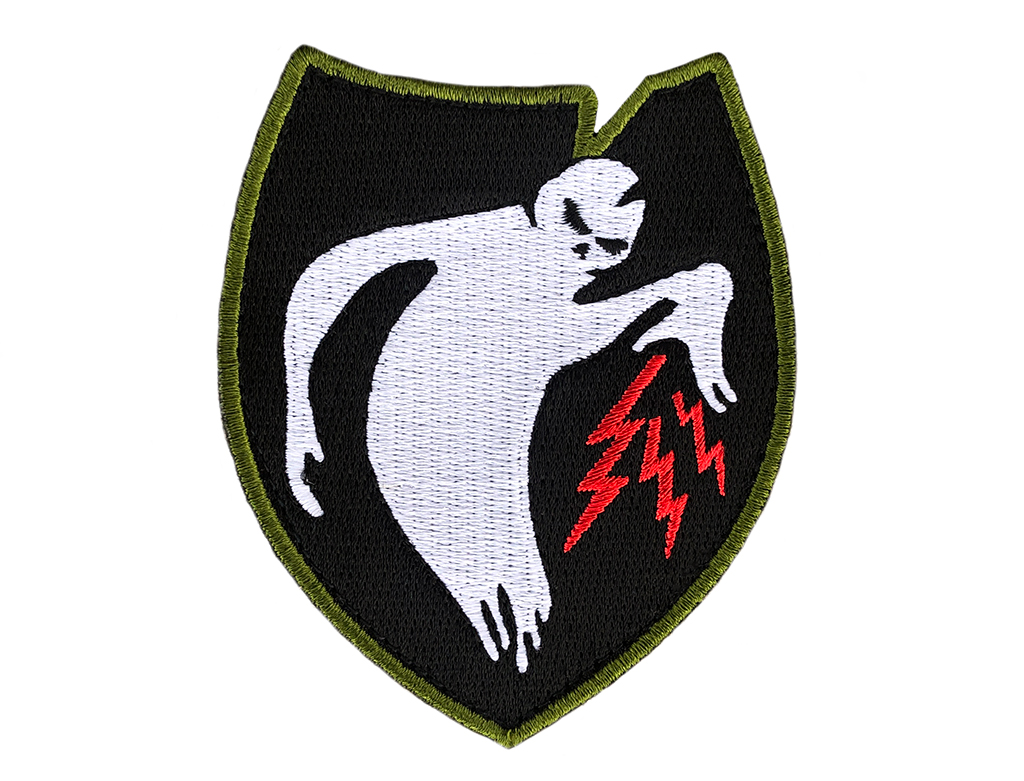 The Ghost Army was a United States Army tactical deception unit during World War II officially known as the 1st Headquarters Special Troops (Operation Quicksilver). The small 10 – 15-man unit was tasked with impersonating other Allied Army units and deceiving the enemy with inflatable tanks, sound trucks, fake radio transmissions and more. Their story was kept secret for more than 40 years after the war and elements of it still remain classified.
These limited edition embroidered morale patches measure 3" Wide x 3.5" Tall and feature a hook backing.
The National D-Day Memorial in Bedford, Virginia honors the Allied forces that participated in the invasion of Normandy on June 6, 1944. This article offers a photo tour of the beautiful 88 acre memorial, nestled into the base of the historic Blue Ridge Mountains.