Introducing the ITS Limited Edition Chicago Comb – Mk 1 Mod 2
Introducing the ITS Limited Edition Chicago Comb – Mk 1 Mod 2
The Chicago Comb Co. makes some tremendously awesome pieces that are built to last a lifetime and we're excited to reveal our exclusive and limited-edition collaboration with them, the ITS Mk 1 Mod 2. Read on below for more information on this awesome new product in the ITS Store!

These 4-inch combs are laser cut from a solid sheet of stainless steel, then hand and machine finished to perfectly smooth all edges. This special limited-edition run features our ITS Mark 1 design in the popular skull camo pattern that's been laser-engraved onto a Chicago Comb Model 2.
Get your Mk 1 Mod 2 in the ITS Store!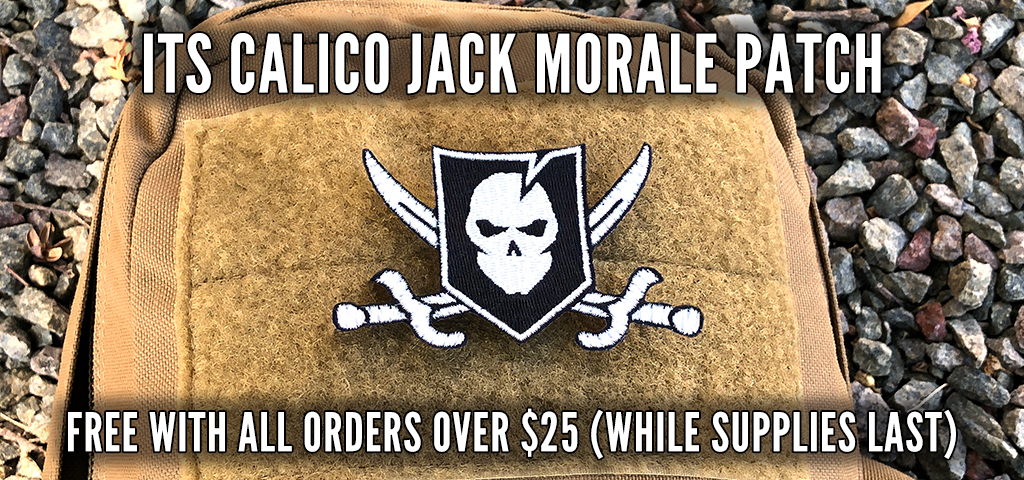 Ready your boarding party, because we're giving away an ITS Embroidered Calico Jack Morale Patch with all orders over $25 in the ITS Store while supplies last! There's no swashbuckling trickery, just place an order over $25 and you'll automatically be eligible to receive a free patch. Hurry though, these are only available while supplies last!