New ITS Stickers and International ETA Trauma Kits Now Available
New ITS Stickers and International ETA Trauma Kits Now Available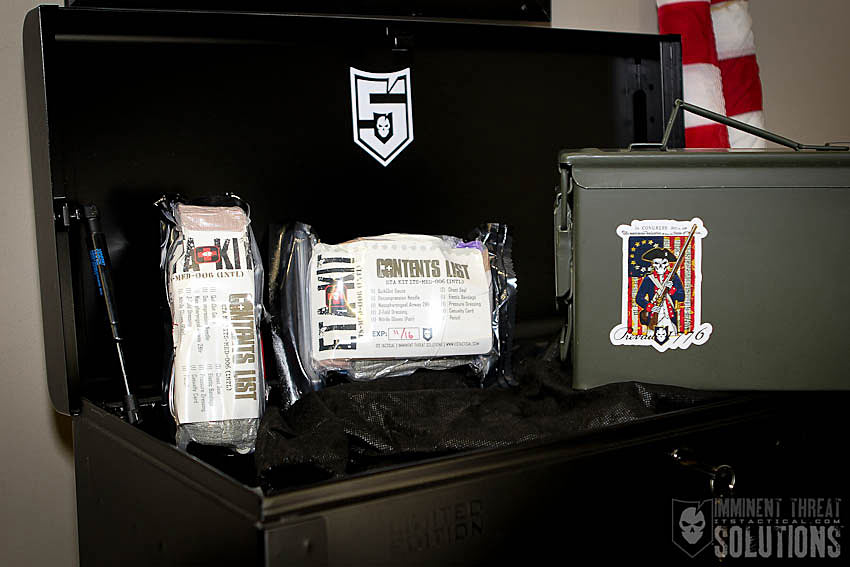 Today we're extremely excited to announce a few new products to the ITS Shop. One of those new products is an International version of our hugely popular ETA Trauma Kits. Previously, we were limited on what we could send overseas due to certain restrictions but after some work and negotiation, we're now able to ship international versions of our Fatboy and Tallboy ETA Trauma Kits outside the USA starting today!
We've also added a couple of new stickers to our Morale lineup. You can show your continued support of ITS with the 5th Anniversary Logo Sticker Pack as well as your support for this great country with the ITS Spirit of '76 Sticker Pack featuring new and completely awesome artwork.
International ITS ETA Trauma Kit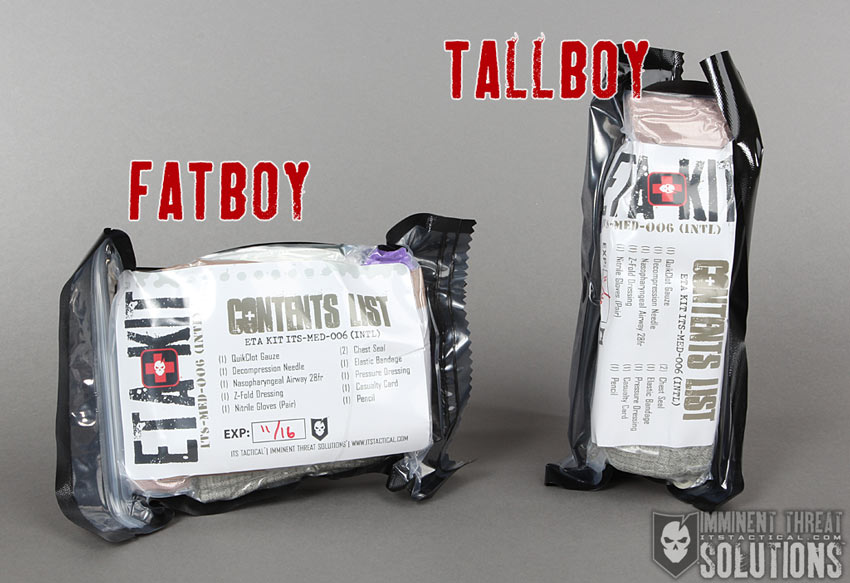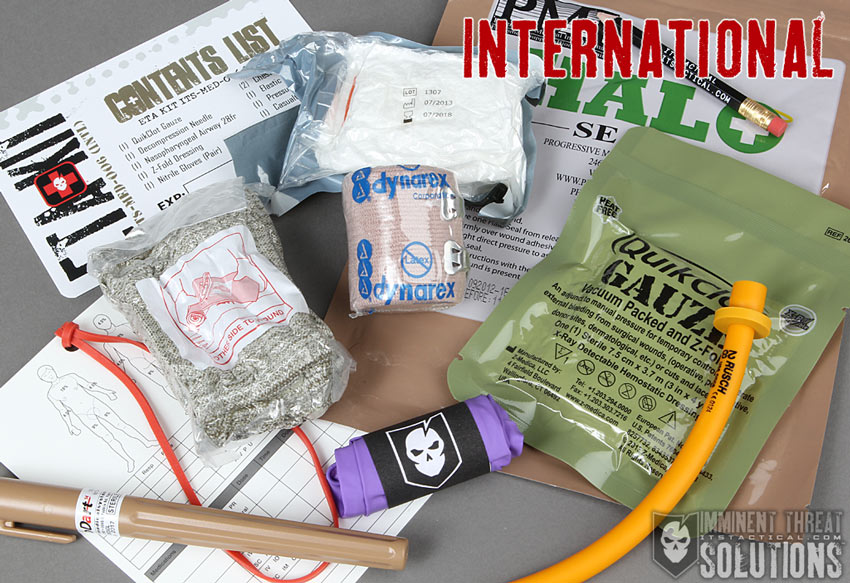 We're now offering an International version of our ETA Trauma Kits for non-US/APO/FPO addresses. Developed by our 18D Corpsman and following the TCCC Guidelines, the ITS Tactical ETA Kit combines the best products on the market to treat the three leading preventable causes of death in the field. These are Extremity Hemorrhage, 60%; Tension Pneumothorax, 33% and Airway Obstruction, 6%.
Every item in our ETA Kits is carefully selected to complement the others and serve multiple purposes.We stress the importance of having an ETA Kit within your reach at all times and these have been made to conveniently fit in a cargo pocket, glove box, backpack, laptop bag, briefcase, you name it. Our ETA Trauma Kits are available in a tall vacuum-sealed configuration referred to as the "Tallboy" or a wide vacuum-sealed configuration referred to as the "Fatboy."
Click here to purchase either a new International ITS ETA Trauma Kit in either Fatboy or Tallboy configuration.
ITS Spirit of '76 Stickers (2-Pack)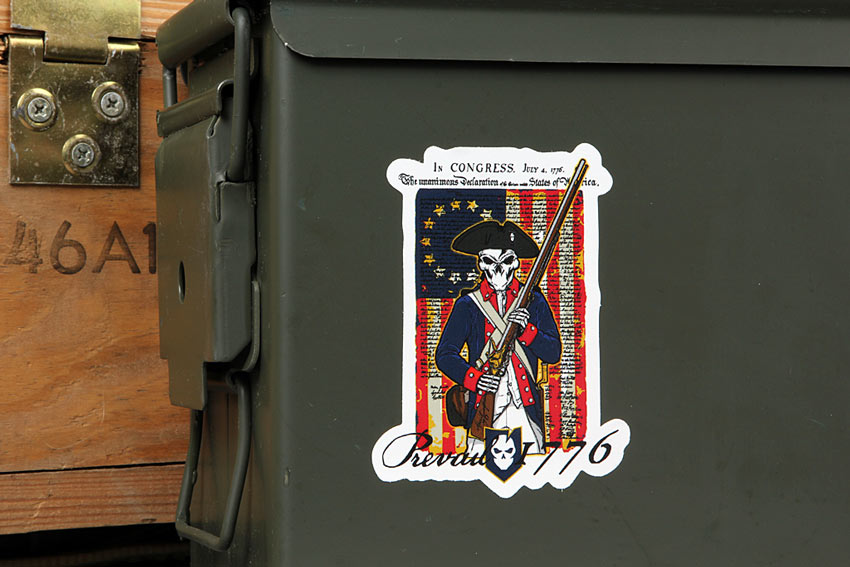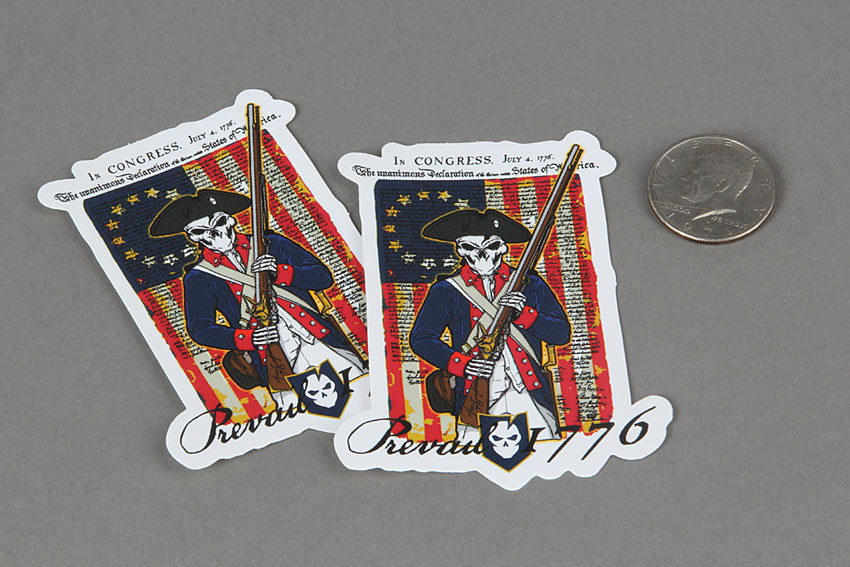 The Continental Army was formed by men of the original 13 colonies and led by General George Washington throughout the revolt of Great Britain's rule. Each Spirit of '76 Sticker is USA made and features an ITS Continental Army soldier holding a musket in front of the U.S. flag designed during the American Revolution.
Also on the background is the text from the Declaration of Independence. This statement announced that the thirteen American colonies regarded themselves as thirteen independent states that were no longer part of the British Empire.
Each sticker measures 3" wide x 4" tall at their edges and are high-quality digital printed on UV coated vinyl, which makes them perfect for affixing to a vehicle. These stickers are built to last!
Click here to order a 2-pack of the new ITS Spirit of '76 Stickers
ITS 5th Anniversary Logo Stickers (2-Pack)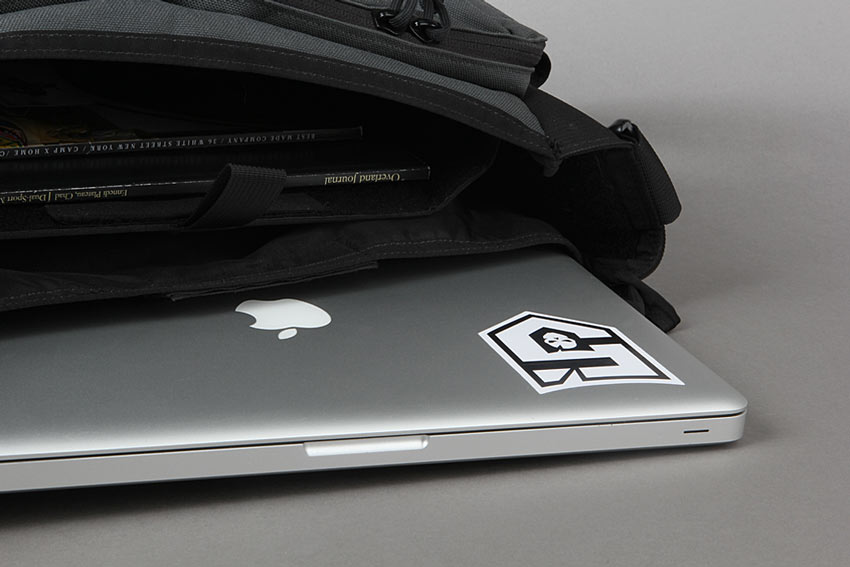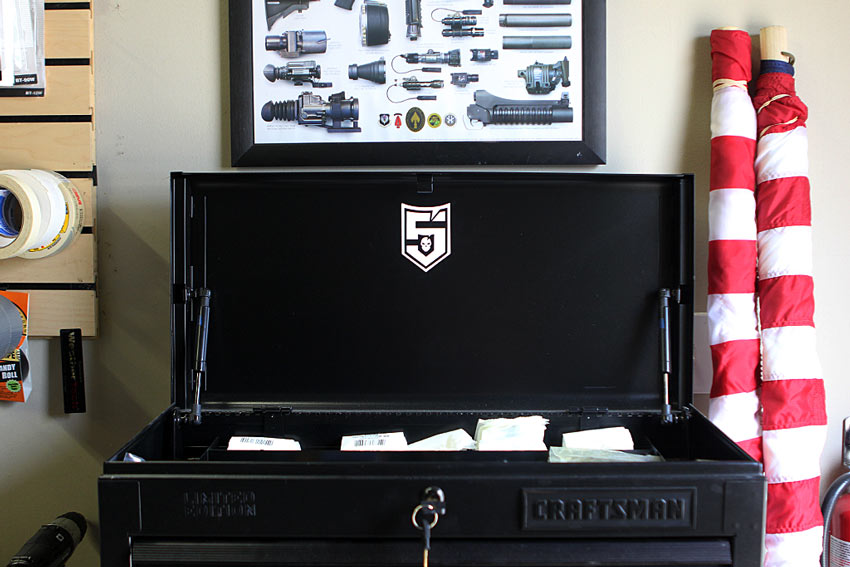 This limited edition ITS 5th Anniversary Sticker Set was created to commemorate 5 years since the beginning of Imminent Threat Solutions. ITS has accomplished more than imagined and it's all thanks to you. Without our daily readers and members that support the site, we wouldn't be here today. Here's to many more awesome years to come!
Click here to order a 2-pack of the new ITS 5th Anniversary Logo Stickers