Be Prepared with the ITS Vehicle First Aid Kit!
Be Prepared with the ITS Vehicle First Aid Kit!
Our Vehicle First Aid Kit is the perfect solution to keep a medical kit close at hand when you're on the go. This kit includes everything you'll need to organize, store and access a full-featured first aid kit from the back of your vehicle's headrest. Just rip and go!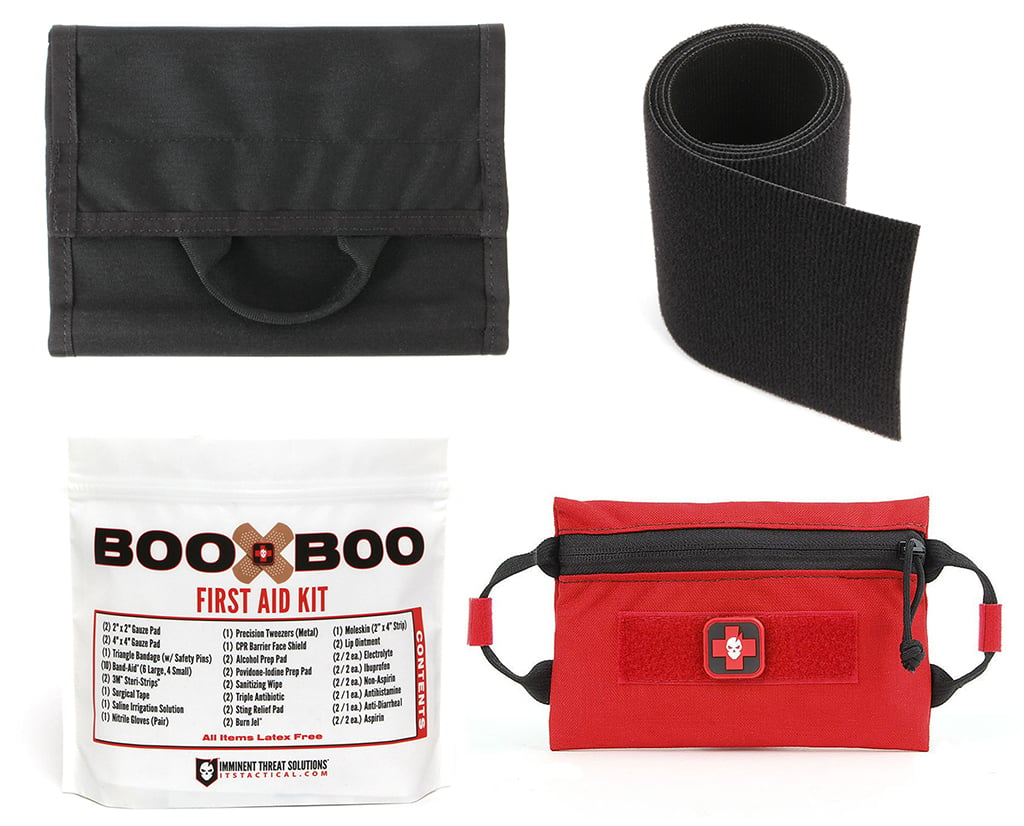 The ITS Vehicle First Aid Kit includes our ITS First Aid Kit™, which offers quality components and enough of them to help you make it through. The VFAK also features an ITS Nylon Zip Bag (Red Medical Edition) which is perfect for storing the entire ITS First Aid Kit™ in its TruFlex™ Bag, or for storing some of the larger components of the kit if you'd prefer to break it down into the Foldanizer's™ individuals compartments.
For the Vehicle First Aid Kit, we've included an ITS Foldanizer™ and a Universal Vehicle Mounting Platform, in your choice of Black or Coyote/Tan. The Foldanizer™ features six pockets and an innovative Zip Bag Dock™ at the bottom. Lastly, the Universal Vehicle Mounting Platform wraps around virtually any vehicle headrest, allowing a soft loop surface to mount the hidden hook on the backside of the Foldanizer™.
Get your ITS Vehicle First Aid Kit in the ITS Store today!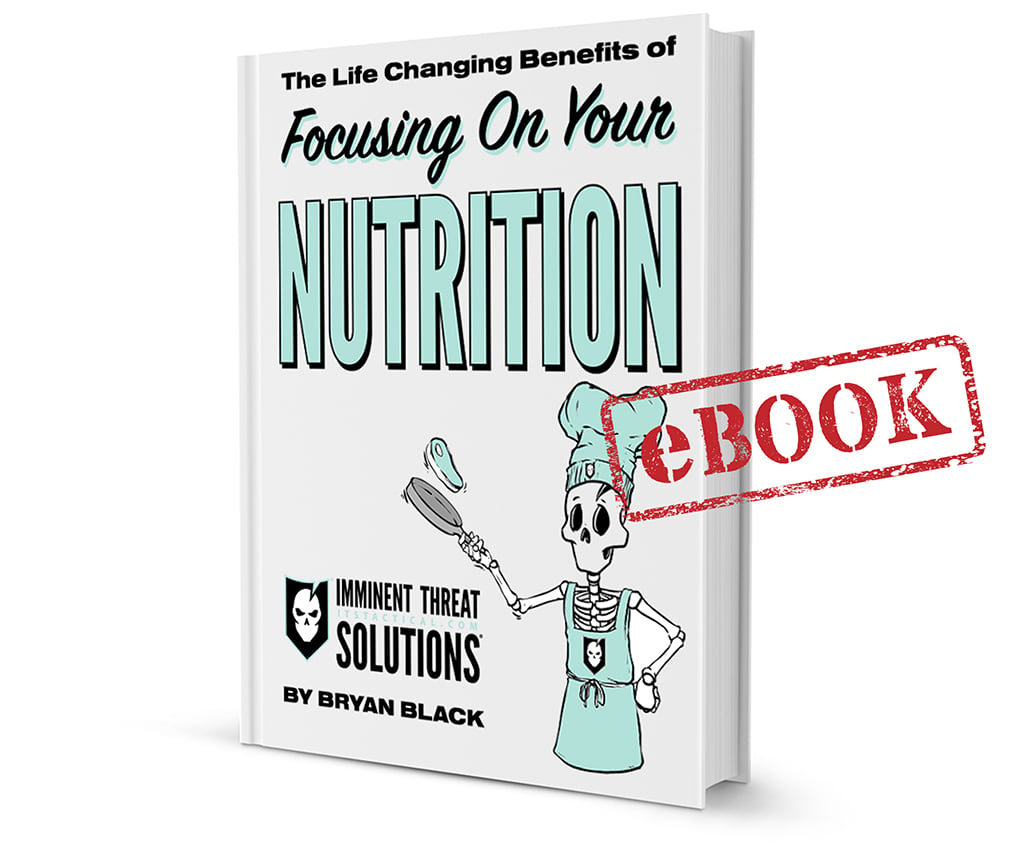 Nutrition may not seem like a skill-set to some, but not focusing on it could leave you unprepared for even the simplest tasks.
In this new eBook, Bryan explains how he was able to refocus on his nutrition, lose weight and feel amazing! He also highlights some of the top benefits he saw from the changes.
ITS Members, don't forget to use the discount code  on your Membership Dashboard to get this eBook for free!